Most parents consider education to be the best thing they can leave their children. A good education is a ticket to success and can provide anyone with a lifetime shield against poverty. Because education is important in Filipino culture, parents do their best to send their kids to the best learning institutions, regardless of their economic status.
Thus, on top of paying for the cost of raising a child in the Philippines, parents must face the challenge of paying for their child's learning journey. How much do you need to save for your child's education? And if you haven't saved enough, what are other available payment options? Is paying tuition with a credit card possible?
Paying for tuition, miscellaneous expenses, and other school fees in cash can be difficult. If you're a parent or the breadwinner of your family, here's what you should know about paying school fees with your credit card.
Can I Pay Tuition with a Credit Card in the Philippines?
Yes, you can pay tuition and other school fees with a credit card in most learning institutions in the Philippines. Of course, if you're going with this mode of payment, your credit limit must be enough to pay for the amount required.
Fortunately, most schools and colleges offer affordable and flexible monthly, quarterly, and annual tuition fee payments.
Advantages of Paying Tuition with a Credit Card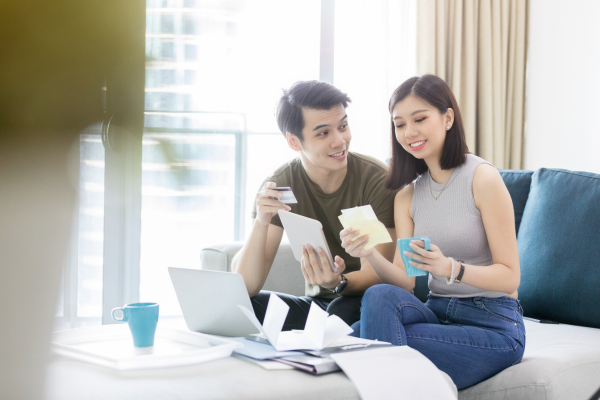 It's always better to pay for tuition in cash, so you won't have to worry about the credit card bill later. But when you're short on cash and want a quick, hassle-free option, you can always charge it to your credit card.
Here are more benefits to paying tuition with a credit card.
👍 Installment Payments
Credit cards in the Philippines can help parents pay tuition fees on an installment basis. With a card, they can settle all school fees and repay in installments. The mode of repayment highly depends on the terms and conditions set by the credit card issuer.
👍 Convenience
You can pay the full tuition and other fees without having to carry big amounts of cash. Depending on your child's school, you can visit once and swipe your card for payment, pay online using the school's financial information via a payment gateway, or enroll the school as one of your credit card billers.
👍 Affordability
Most credit card issuers charge as low as a 1% monthly add-on rate. However, you need to check if the school requires additional fees when you pay with a credit card instead of cash or check. Some schools may charge processing fees on top of your total payable amount.
👍 Rewards
Depending on the credit card you own, you can earn points, miles, or cashback when paying for tuition. If you have a new credit card with a sizable spending requirement, you can also use it to pay your child's tuition.
You'll be able to pay in affordable installments—and get reward points or meet the spending requirement to receive a free welcome gift or waived annual fees for life!
Disadvantages of Paying Tuition with a Credit Card
Some credit cardholders opt not to use their credit cards to pay for tuition because it exposes them to debt and other disadvantages.
👎 Low Credit Limit
If your credit limit is too low, you won't be able to pay the tuition fee in full. Even if you settle your outstanding balance, your credit limit may still be insufficient.
You can request an increase in credit limit from your bank, although this is subject to approval. Otherwise, you can use it to pay for other school fees and miscellaneous expenses for a whole school year.
👎 No Credit Card Payments
Some learning institutions, such as small schools with a small student population located in provincial areas, accept only traditional modes of payment, such as cash and check. You may have to make a cash advance on your credit card, which will incur additional charges and fees.
👎 Not All Credit Cards Are Accepted
Some schools and colleges prefer or accept certain credit cards only. It can be a hassle if they're provider-specific, like BPI or Metrobank credit cards only, or network-specific, like Visa or Mastercard only.
Schools That Accept Credit Card Tuition Fee Payments in the Philippines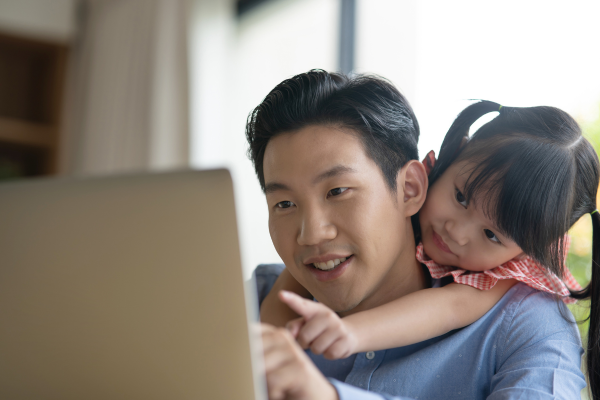 Fortunately, many schools, colleges, and universities in the Philippines accept credit cards for tuition fee payments. If you're wondering if your child's school is one of them, check out the table below that lists some schools and colleges where you can pay via credit card.
Related reading: Sample Family Budget in the Philippines: Managing Household Finances
How to Pay Tuition with a Credit Card
Depending on the school, you may need to pay over the counter or through online payment channels with your credit card.
Swipe your credit card at the school's point-of-sale terminal to pay over the counter. From there, call your bank to apply for conversion from straight purchase to installment.
If you pay online, you may need to enroll the school as a biller first using your preferred online payment channel. Do a bill payment using your credit card. Again, you must call your bank to apply for installment conversion.
Lastly, you can pay with a credit card via the school's online payment platform. Enter the amount and your credit card details, then confirm the transaction. Call your bank to apply for installment payments.
Credit Card Tuition Fee Promos You Can Avail Of
Make your tuition payment easier and lighter on the pocket through monthly installments. If you're looking for credit card promos you can avail of to pay for tuition fees this year, here are just some of them.
✏️ HSBC Balance Conversion Plan for Tuition Fees
Can you pay tuition with a credit card from HSBC? Yes, definitely!
HSBC's Card Balance Conversion Plan for Tuition Fees[1] allows you to use your HSBC credit card at monthly interest rates of 1% for six months and 0.75% for 12 and 24 months. A processing fee of ₱250 is charged for each approved application.
For example, if you charge a straight transaction of ₱40,000 for tuition expenses, you can convert it to installment payments for 24 months and pay just ₱1,966.67 per month.
Check out these HSBC credit card options:
4x reward points on online, shopping, dining, and overseas spend
1 reward point for every ₱20 spend
5% cash back on dining and 0.50% cash back on all other spend
6% rebate on your first Caltex fuel spend and 3% rebate year-round
5% rebate on shopping and travel transactions
6% rebate on your first Caltex fuel spend, 3% year-round
✏️ Metrobank Credit Card Balance Conversion
With Metrobank Credit Card's Balance Conversion feature, you can make paying tuition a breeze. Swipe your Metrobank credit card and convert your transaction into monthly installments. You can pay for up to 60 months with a monthly add-on rate of just 1%.
A minimum transaction of ₱6,000 is required to avail of the balance conversion. Call 88-700-700 or the domestic toll-free number at 1-800-1-888-5775 to avail.
Consider these Metrobank credit cards:
1 reward point for every ₱20 spend
2x points for international purchases
Metrobank Platinum Mastercard®
1 reward point for every ₱20 spend
Up to 50% off on dining offers
Metrobank Titanium Mastercard®
2x rewards points on dining, department store, and online purchases
1 point for every ₱20 spend
✏️ Security Bank SimplyPay
All Security Bank Mastercard credit cardholders can avail of Security Bank's SimplyPay facility, which has up to ₱500,000 credit limit. Pay in full and then in installments for up to 12 months at just a low monthly add-on rate.
Aside from paying tuition fees, you can also use this feature to pay insurance premiums, hospital bills, utility bills, and even rent.
To be eligible for the SimplyPay feature, you must be a principal credit cardholder of any of the following Security Bank cards, and they must be active and current:
1 reward point for every ₱20 spend


Secure online shopping with SecureCode
Security Bank Platinum Mastercard
2 reward points for every ₱20 spend


Free travel insurance up to ₱10 million
Security Bank World Mastercard
Membership to more than 1,000 lounges in over 500 airports worldwide


Free travel insurance coverage up to ₱10 million
Security Bank Complete Cashback Mastercard
Up to 5% rebates on essential spend categories


Exclusive access to Marhaba Lounge at NAIA 1 and 3
For straight payments, the minimum transaction is ₱1,000, while it's ₱3,000 for installment payments. To apply for SimplyPay, complete the online SimplyPay Application Form,[2] accept the Terms and Conditions, tick the data privacy box, and click Submit. Alternatively, call the Security Bank Customer Service hotline at +632 8887 9188.
You'll get a notification via SMS or email whether your application is approved or declined. It usually takes about six days to process the application upon submission of the form. And then once approved and processed, the corresponding fees and rates will be automatically charged to your account.
✏️ BPI SIP Balance Transfer Loan
The SIP Balance transfer promo comes with a monthly add-on rate of 0.99% for 36 months. BPI credit cardholders of any of the following cards who are in good standing can avail of this special installment plan:
1

BPI Point

for every ₱35 spend

Up to 36 months installment terms
1

BPI Point

for every ₱35 spend

Up to 36 months installment terms
3% fuel rebate at participating Petron stations

₱200 fuel voucher welcome gift
1

BPI Point

for every ₱50 spend

Up to 36 months installment terms
Cashback for every ₱1,000 local spend: 4% cashback on supermarkets, 1% on drug stores and utilities, 0.3% on other local spend

Up to 36 months installment terms
BPI Amore Platinum Cashback Card
Cashback for every ₱1,000 spend anywhere: 4% on restaurants, 1% on supermarkets and other shopping stores, 0.3% on everything else

Up to 36 months installment terms
2

BPI Points

for every ₱20 spend

50% off Signature deals
Use your BPI credit card to avail of the Special Installment Plan[3] promo and enjoy the BPI tuition fee installment. SIP is just a way of simplifying things with just one card. You can convert your credit limit into cash, directly credited to your BPI savings account in four days; or through a manager's check, available seven days after your application.
✏️ RCBC Unli 0% and Unli Installment
If you have an RCBC credit card, you can convert your straight single-receipt purchases to installments, including tuition fee payments. You can avail of the 0% installment for three months or opt for longer payment terms of up to 36 months.[4]
Enjoy a monthly add-on rate of 1% when you avail of the Unli Installment. There's no minimum amount required to qualify for the conversion. Moreover, there's no limit to the number of times you can use this feature.
Availing of the 0%/Unli Installment is also quick and easy, and you can do it straight from your RCBC Digital App. Simply log in to the app and choose the transaction you'd like to convert on your billed transactions from your Statement of Account or your Recently Posted Transactions.
Swipe left on the chosen transaction. Choose Convert to Installment and select your preferred installment term. It's that easy!
Consider these RCBC credit cards:
RCBC Classic Mastercard
Rewards points for as low as ₱36 per spend
Convert your points to air miles and other rewards
RCBC Flex Gold Visa
2x rewards points on three preferred categories
Exchange rewards points for shopping vouchers or redeem as cash rebates
RCBC Visa Infinite
Rewards points for as low as ₱36 per spend
5% rebate at any local or international clothing shops
✏️ Pay Tuition Fees with Ease with PNB
Got a PNB credit card? You can pay tuition fees with a credit card in a straight charge or in installments. The minimum installment amount is ₱3,000, and principal and supplementary cardholders in good credit standing can avail of the offer.
There's a processing fee of 5% of your total balance, or ₱500, whichever is higher. And more importantly, all your installment payments will earn rewards points or miles.
Email pnbcreditcards@pnb.com.ph or call PNB Cards at +632 8818 9818 for more information.
Consider these PNB credit cards:
PNB Visa Classic
1% rebate on revolved interest
Card Protect feature
PNB Ze-Lo Mastercard
No late payment or overlimit fees
Finance charge for as low as 1.88%
PNB-PAL Mabuhay Miles NOW
5% discount on select Philippine Airlines flights
Free Purchase Protection Insurance of up to ₱250,000 for first-time PNB-PAL Mabuhay Miles cardholders
Final Thoughts
Paying tuition with a credit card is possible if you have a high credit limit and are eligible for the offer. Consider this option if you have problems getting cash at the moment but can easily make installments later.
Moreover, you get to enjoy the convenience of cashless payments, whether over the counter or online. Opting for credit card payments can also help you save more money and earn more rewards points and rebates.
Meanwhile, personal loans can be an excellent alternative to credit cards if you need to pay upfront for tuition. Compare personal loan options for free and apply through Moneymax today!
Sources: