A practical credit card with premium benefits? Yes, it does exist. A BPI credit card lets you pay for your daily essentials and much-deserved luxurious treats.
Plus, you can get rewarded for your BPI credit card transactions. Enjoy annual fee waivers and even a free international or local trip for up to four people, depending on the location of your choice!
Learn more about BPI credit card perks here if you plan to switch credit cards or look for your first one.
BPI Credit Card Perks: Top 11 Benefits You Don't Want to Miss
There are so many BPI credit card perks you can enjoy. Don't miss out on the best ones below:
👍
Low Minimum Income Requirement
BPI's eligibility criteria for credit card applications are easy to meet. You just need to be a Filipino citizen or Philippine resident and at least 21 years old. You must also have a residential or business landline number.
BPI credit cards also have a low minimum income requirement. For instance, BPI Blue Mastercard, Petron-BPI Mastercard, and BPI Amore Cashback have an annual income requirement of just ₱180,000 (₱15,000 per month).
Do you think you're eligible for any of these credit cards? Click on the banner to learn more about each card!
💳

BPI Blue Mastercard
💳 Petron - BPI Mastercard
💳 BPI Amore Cashback Card
Read more: Top 12 Easiest Credit Cards to Get in the Philippines
👍
Easy and Hassle-Free Online Application
You can complete your BPI credit card application online with just a few clicks. Fill out the fields with your personal information, upload the credit card requirements, and submit your application.
Once you're approved for a credit card, you'll receive an SMS notification from BPI. Your credit card will also be delivered to your billing address.
Related reading: Need a Card? Here's a Guide to Credit Card Online Application
👍
Yearly Annual Fee Waiver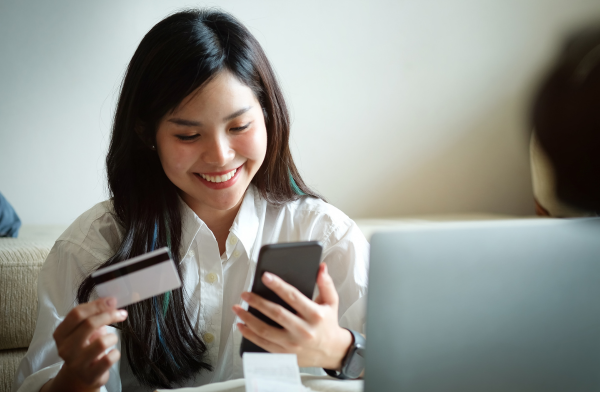 You don't have to worry about paying the annual fees in your first year of owning a BPI credit card. You can also apply for annual fee waivers in the succeeding years (terms and conditions apply).
BPI also offers no annual fees for life when you apply for a specific BPI credit card and meet the required minimum spend within a limited period. So watch out for that!
👍
High Cashback Rates on Essential Spending
A BPI credit card is a must-have for daily essentials or lifestyle purchases. Whether you're paying your bills, shopping for groceries, fueling up, or funding your travels, charge these expenses to your BPI credit card instead of paying with cash.
Aside from convenient cashless spending, you also earn BPI Points or cashback with every qualified spending.
BPI credit cards with cashback perks include BPI Amore Cashback Card, which lets you earn cashback for every ₱1,000 local spend, whether it's in-store or online. Earn 4% on supermarkets, 1% on drug stores and utilities, and 0.3% on everything else.
Frequently on the road? Enjoy 3% cashback on fuel expenses when you use Petron-BPI Mastercard at BPI-accredited Petron stations nationwide.
Lastly, BPI Amore Platinum Cashback lets you earn cashback when you shop and dine here or abroad. For every ₱1,000 spend, get 4% cashback on restaurants; 1% at supermarkets, department stores, and other shopping stores; and 0.3% on everything else. Click the banner below to find out more about its perks.
💳 BPI Amore Platinum Cashback Card
👍
Miles and Other Exciting Travel Perks
Can't wait to tick more places off your travel bucket list this year? Get a BPI credit card for holiday perks. BPI credit card's airline perks can elevate your travel experience, from free flights, airport lounge access, and travel insurance coverage.
You can also convert your BPI Points to miles to book free flights or enjoy discounts on accommodation.
You can even fly for free when you switch to a BPI credit card! Get up to 300,000 BPI Points, which you can redeem for free miles and an annual fee waiver when you meet the spending requirement.[3] Apply for any eligible credit card (and get approved subsequently within 30 days after the promo end date). Promo runs from February 6, 2023, to May 31, 2023.
👍
Lowest Forex Conversion Rates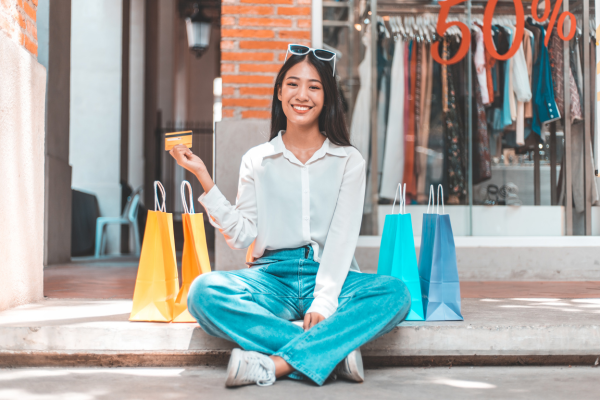 With BPI credit card's foreign exchange conversion rate of only 1.85%—currently one of the lowest in the market—you can enjoy big savings when you shop abroad or purchase from international online stores.
Other banks typically charge anywhere from 2% to as much as 3.525%. This makes BPI credit cards the perfect companion for overseas purchases or international online shopping. Just don't forget to pay in foreign currency instead of PHP!
👍
Easy-to-Earn Credit Card Rewards
Do BPI credit card points expire? They don't, so keep using your BPI card to rack up those rewards points!
Got your eye on a specific perk in the BPI credit card rewards points catalog? Use your BPI card to accumulate BPI Points and redeem exciting card-exclusive shopping rewards.
Earn as much as 2 BPI Points with every ₱20 spend on your BPI Visa Signature Card. Or if you have a BPI Platinum Rewards Mastercard, you can earn 2 BPI Points with every ₱30 local spend or ₱20 spend for any foreign transaction here or abroad.
Once you've saved up enough BPI Points, you can convert them to ₱1,000 worth of Shopping Credits,[4] which you can use to pay for your next shopping trip or credit card dues. Just use the BPI credit card promo code SHOPPINGCREDITS1000CC when making a redemption request.
How about BPI credit card perks at restaurants? Enjoy real deals up to 50% off when you use your BPI credit card points to dine at your favorite cafes and restaurants.
Sample new cuisines and explore new dishes when you redeem gift certificates from BPI partner restaurants. Use your BPI Points to redeem vouchers from Vikings, Four Seasons Hotpot City, The Bistro Group, Lugang Cafe, Barcino, NIU by Vikings, and more.
Moreover, you can convert your BPI Points to make donations to your favorite charities or to pay your card membership fees.
👍
Exclusive Privileges at Ayala Malls
Do you love shopping and dining at Ayala Malls? Enjoy exclusive privileges at Ayala Malls with your BPI Amore Cashback Card or your BPI Amore Platinum Cashback Card.
Enjoy unlimited access to Ayala Malls' Customer and Family Lounges for both cards. Plus, enjoy a 5% discount on your movie ticket purchases if you have the Amore Platinum Cashback Card.
👍
Flexible Installment Promos
A BPI credit card installment promo is an excellent way to purchase high-ticket items. Buy those dream appliances, gadgets, or furniture online or at partner stores via BPI's Special Installment Plan (SIP) at 0% interest and pay for up to 36 monthly installments.
On top of that, with the 100% Bonus Madness Limit, qualified cardholders can enjoy an additional limit of up to 100% of their credit line, which they can use for installments.
Meanwhile, BPI Platinum Rewards Mastercard cardholders can exclusively convert ticket purchases from any airline to either three or six monthly installments at any time of the year.
👍
Convenient Way to Fund Your Investments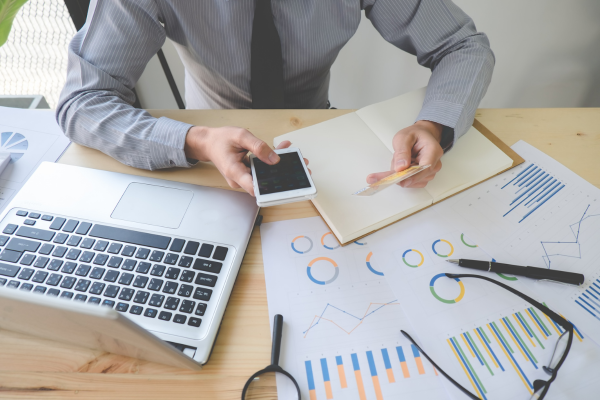 Another reason to get a BPI credit card is that you can top up your investments conveniently with your BPI Points.[5]
With a qualified BPI credit card, you can build up your investment trust funds or mutual funds by converting your BPI Points into additional investments.
👍
Convert Your BPI Credit Limit to Cash
"Can I withdraw money from my BPI credit card?" Yes, you can make a cash advance transaction at any BPI ATM (or any Mastercard or VISA-affiliated ATM in the Philippines) or visit any BPI branch.
Alternatively, you can get cash from your BPI credit card through its Credit-to-Cash feature. Convert your available credit limit and Bonus Madness Limit (only for qualified customers) to cash, and pay in fixed monthly installments for up to 36 months at low monthly add-on rates. Get the funds instantly through your BPI deposit account.
Final Thoughts
So, is a BPI credit card good to have? If you're after exciting deals and promos, great perks and privileges, and huge savings, a BPI credit card is a must-have!
Whether you're looking for your first credit card or planning to switch, BPI has the right credit card for your needs. Aside from enticing welcome gifts and annual fee waivers, earn and save up BPI Points to redeem shopping, dining, travel, and leisure rewards.
You can also earn cashback with your essential spending. Plus, you can get a free flight to your desired destination. So start your credit card application and switch to a BPI credit card today!
Sources:
DISCLAIMER: This article was created in partnership with Bank of the Philippine Islands (BPI). While we are financially compensated for this collaboration, we ensure to maintain our editorial integrity to provide you with the best recommendations that can help you make smarter financial decisions.