Are you gearing up for more traveling this year? If you're a credit cardholder, you can reduce travel costs by turning your credit card points to miles. You can also use these points for extra travel perks like airport lounge access or priority boarding.
Here are some valuable tips to learn if you want to earn miles as quickly as possible and tick off more places on your travel bucket list.
What are Miles and How Do They Work?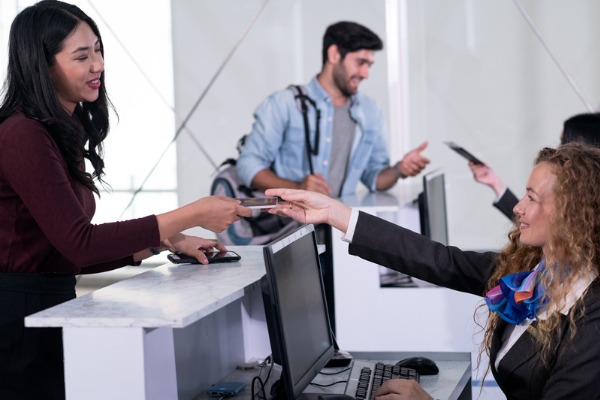 Banks give their credit card customers airline miles (also called air miles and frequent flyer miles) as a type of reward for their spending. The term "miles" doesn't mean the distance you've traveled, though. It refers to how much you've spent and how many points you've earned with your credit card.
The more you spend with your credit card, the more rewards you earn. Convert these points to miles, which you can then use to avail of free or discounted flights.
The credit card issuer and the airline define the value for every mile. Once you've accumulated enough points, you can redeem them for airline miles.
For instance, BPI credit cardholders can convert their BPI Points to Mabuhay Miles with the following BPI points conversion rate:
8,000 BPI Points = 1,000 PAL Mabuhay Miles[1]
You can also convert 8,000 BPI Points to 1,000 KrisFlyer Miles[2] or 1,000 airasia rewards.[3]
Points vs. Miles: What is the Difference?
They're often used interchangeably, but points and miles are two different things.
You can earn reward points from credit card providers and convert them to miles. You can also transfer points to the bank's partner airlines and hotels to book free or discounted flights and accommodations.
On the other hand, airline miles are the airline's currency. Redeem them for flights, hotel stays, and other travel-related rewards.[4] You can even use airline miles to redeem theme park tickets, cinema tickets, and spa vouchers.
How Many Miles Do You Need to Earn for a Flight?
The number of miles you need for a flight depends on your destination, the price of the flight, and whether it's peak or off-peak travel season.
For example, when traveling from Manila to Cebu, Puerto Princesa, Iloilo, or Kalibo, you'll need around 4,500 to 8,500 PAL Mabuhay Miles. Meanwhile, if you're headed to Jakarta, Kuala Lumpur, or Nagoya, you'll need approximately 14,500 to 26,500 PAL Mabuhay Miles.
Credit Card Points to Miles: How to Earn Them Quickly
Wouldn't it be great to get one airline mile with every peso you spend? Unfortunately, it doesn't work that way. Still, you can boost your miles quickly when you do the following tips:
✈️ Get a Credit Card for Miles and Points
To earn miles, you need to apply for a credit card that will allow you to convert your credit card points to miles. Banks in the Philippines usually have a rewards program that converts points you earn from qualified credit card purchases to airline miles.
This means you don't need to actually fly to earn airline miles. It's a great way to earn miles quickly and easily, especially if you're not a frequent flyer.
Whether you make a travel or non-travel-related purchase, what qualifies for points and how many points you earn will vary per bank. The BPI Visa Signature
, for example, is an excellent credit card for miles points because it lets you earn 2 BPI Points with every ₱20 spend. It also has the lowest points-to-miles conversion of ₱50 = 1 mile.
Click the banner below to learn more about Visa Signature's features and benefits.

Related: Top 11 BPI Credit Card Perks: Why You Should Make the Switch Today
✈️

Take Advantage of Welcome Offers
Availing of the bank's sign-up bonuses or welcome gifts is also another way to get lots of miles all at once. To meet the spending requirement, you can make a single purchase with an eligible credit card or accumulate spending in different categories.
These types of offers also have different time frames, usually ranging from three to six months. So before applying for a credit card, make sure you can meet the spending requirement with no problem.
Apply for a BPI credit card today here
.
See also:
✈️ Mind Your Credit Card Category Multipliers
Getting airline miles as a credit card welcome gift is the quickest and easiest way to earn miles in bulk. But through credit card category multipliers, you can keep earning those miles even with just your essential or regular spending. If you have a credit card with spending multipliers on your most used categories, you can rack up points easily.
The most common category multipliers include travel, grocery, dining, and fuel. Depending on your credit card, you can earn one, two, or even five points for every eligible or qualified charge in that category. Once you accumulate enough, you can convert those reward points to miles, which you'll then redeem for flights.
An excellent credit card option is the BPI Platinum Rewards Mastercard
, which allows you to easily earn 2 BPI Points for every local spend worth ₱30 and every spend on foreign transactions abroad or online worth ₱20.
Interested in knowing more about BPI's Platinum Rewards credit card? Click the banner below!

Note: BPI credit cards also have a low foreign exchange conversion rate of 1.85%,[5] allowing you to save more whenever you shop abroad or at any international online store.
✈️

Earn Miles by Flying
Another way to earn miles is to book a flight and actually fly. You can then collect your miles through its airline loyalty program. If you book with your BPI credit card, for example, you can convert your BPI Points to Mabuhay Miles or other reward miles.
You can earn miles not just with the airline's frequent flyer program but also with any partner airline.
If you've signed up for an airline loyalty program, enter your frequent flyer number whenever you book flights to get credited with those miles. You can earn elite status if you often fly. You then get access to exclusive perks that will make traveling even more enjoyable.
See also: 7 Tipid Tips for Using Your Credit Card Abroad
✈️ Earn Miles via Partner Frequent Flyer Programs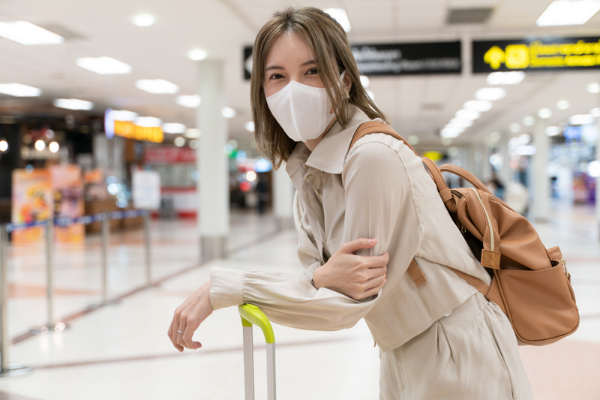 How to get flight points faster? Many frequent flyer programs partner with big travel and lifestyle brands to help you earn more miles faster. Check the list of partners before booking your flight. You can earn extra miles when you book a room at a partner hotel or car rental service.
How to Convert Your Credit Card Points to Miles
Now that you've racked up the reward points, how do you convert them to miles? Thankfully, it's a pretty straightforward process. It usually just requires you to call your bank's customer service hotline or fill out an online redemption form.
How to Convert BPI Credit Card Points to Mabuhay Miles
You can fly for free via Philippine Airlines when you convert your BPI Points to Mabuhay Miles. For 8,000 BPI Points, you can get 1,000 Mabuhay Miles using the reward code PALMABUHAY1000CC.
Want to know how to convert your BPI Points to Mabuhay Miles? Just follow the steps below:
Make a redemption request via the following channels:

24-hour BPI Contact Center:

889-10000 (Metro Manila)
+632 889-10000 (mobile or international)
1-800-188-89-100 (domestic toll-free for PLDT)

Email: help@bpi.com.ph
Branch visit

In your redemption request, provide the following information:


Credit card or customer number
Item/reward code and quantity
Number of BPI Points for conversion
Cardholder Name as Registered in PAL Mabuhay Miles
PAL Mabuhay Miles Membership Number

Wait for the converted Mabuhay Miles to be credited to your Mabuhay Miles account within 15 banking days.
Note: If you have a BPI Visa Signature or BPI Rewards Platinum Mastercard, you get a bonus of 600 Mabuhay Miles for every 1,000 Mabuhay Miles redemption.
How to Use Mabuhay Miles Points for Flights
To use your Mabuhay Miles for flights, you can log in to your Mabuhay Miles account and book your flight from there. Or you can proceed to the nearest PAL office to complete and submit your travel award redemption form.
Bring your passport and a valid photo-bearing ID when claiming your award ticket. You must also pay the applicable taxes, fees, and surcharges.
How to Check Your Miles Balance
To view your miles balance, you must sign up for the airline's loyalty or frequent flyer program, which you can do so for free by providing an email address and filling out a short online form with other relevant details. Afterward, you'll be given a member ID that you'll provide whenever you book a flight on the airline's website.
Philippine Airlines, Cebu Pacific, and other airlines regularly send emails regarding the miles you've accumulated.
You can also log in to your online account with the airline, where you can find your current number of miles and their expiry (if any).
Final Thoughts
Gone are the days when you must only fly to earn airline miles. Today, you can turn your credit card points to miles. The more you use your credit card for eligible spending categories, the more points you earn and the more miles you can convert them to.
So get a credit card that suits your lifestyle, spending habits, and target credit card miles. Whether it's a credit card for travel, dining, or shopping, there's a BPI credit card to help you earn rewards points and convert them to miles. Before you know it, you'll be flying off to your dream destination with your miles, not your cash!
Still exploring cards from other banks? Check out our top recommendations for the best airline miles credit cards in the Philippines!
Credit Card
Air Miles and Travel Benefits

Metrobank World Mastercard®

2.5 rewards points = 1 Mabuhay Mile
Exclusive airport discounts

HSBC Red Mastercard

1 air mile per ₱25 or ₱30 spend, depending on the transaction type
Exclusive travel deals worldwide via HSBC's home&Away Privilege Programme

Security Bank Platinum Mastercard

11,667 rewards points = 1,000 Mabuhay Miles
Access to airport lounges worldwide
Access to Marhaba Lounge

Security Bank Gold Mastercard

11,667 rewards points = 1,000 Mabuhay Miles
Access to Marhaba Lounge

BPI Visa Signature

8,000 points = 1,000 PAL Mabuhay Miles or airasia rewards
Access to airport lounge
Up to ₱20 million travel insurance

BPI Platinum Rewards Mastercard

8,000 points = 1,000 PAL Mabuhay Miles or airasia rewards
Access to more than 1,300 lounges worldwide
Up to ₱10 million travel insurance

PNB-PAL Mabuhay Miles NOW Mastercard

₱58 spend = 1 rewards point = 1 Mabuhay Mile
1,000 Mabuhay Miles welcome gift
5% discount on select Philippine Airlines international flights booked via the official PAL website all year round
Pay bills in peso even for transactions abroad

PNB-PAL Mabuhay Miles Platinum Mastercard

₱48 spend = 1 rewards point = 1 Mabuhay Mile
2,000 Mabuhay Miles welcome gift
5% discount on select Philippine Airlines international flights booked via the official PAL website all year round
Option between single and dual currency billing
Sources: