Buying insurance for your vehicle is a lot like buying a fire extinguisher: you pray you'll never need it, but you feel better knowing it's there anyway. However, many car owners are concerned about the cost of auto insurance and whether they can afford it or not.
You might be wondering: "Why is car insurance price in the Philippines so high?" While you may think of it as an added expense, annual premiums are there for a reason. You're buying not just an insurance policy but also peace of mind knowing that your budget won't blow up should you need to have your vehicle repaired.
If you want to know how much car insurance is in the Philippines, you're reading the right article. Whether you're getting a new car or switching to a new insurer, you'll find something helpful here.
What are the 2 Types of Car Insurance in the Philippines?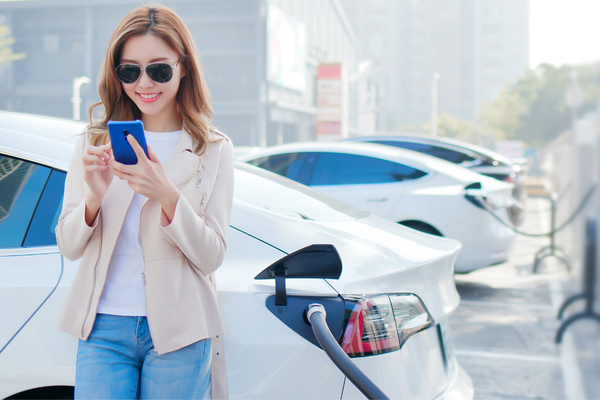 Generally, there are two types of car insurance in the Philippines: Compulsory Third Party Liability (CTPL) insurance and comprehensive car insurance. While they offer different levels of protection, both are important for car owners.
Here are the differences between the two:
📌 CTPL Insurance
The CTPL is a type of insurance coverage that will financially protect you in case you incur damage to a third party. In this context, a third party is someone who isn't a passenger in your car, such as a pedestrian. This policy doesn't cover you and your passengers.
The government requires all drivers to get a CTPL policy before they hit the road. This is stipulated in Section 389, Chapter VI of the Insurance Code of the Philippines.[1]
It's a common misconception among new car owners that CTPL insurance is all they need. But keep in mind that you cannot substitute it for an extensive car insurance policy that can protect you and your passengers.
Note: As per the Insurance Code of the Philippines, a third party also refers to passengers who aren't the car owner's employees or family members within the second degree of consanguinity or affinity. This simply means they're also covered by CTPL insurance.
📌 Comprehensive Car Insurance
A comprehensive car insurance policy offers wider coverage than CTPL. It covers not just third parties but also you and your passengers. Getting this policy will protect you from a wide variety of incidents—from accidents and natural disasters to theft and even riots.
A comprehensive car insurance policy can be customized depending on your budget and needs. Increased protection means more expensive premiums, while minimal coverage may mean cheaper premiums.
CTPL Car Insurance Philippines Price
Price range: ₱500+ to ₱1,500+ per year
A CTPL policy isn't pricey at all. It ranges from ₱560 to ₱1,500 per year, depending on the type of your vehicle. Its affordable price tag can be attributed to its limited protection.
Best CTPL Insurance in the Philippines to Consider
Here's a CTPL car insurance Philippines price list featuring some of the country's leading insurers:
Car Insurance Company
Starting Premium
Auto Personal Accident Insurance Coverage

OONA Insurance (formerly MAPFRE)

₱560 per year
Private cars, motorcycles, tricycles, and commercial vehicles

Prudential Guarantee

₱610.40 per year
Cars and motorcycles
(Maximum Indemnity for No Fault Provision: Not more than ₱15,000 coverage to the victim, whether it's the driver's fault or not)

Mercantile Insurance

₱625.40 per year
Buses, motorcycles, scooters, motorhomes, mobiles, trailers, and road-building equipment

SGI Philippines

₱625.40 per year
Cars, motorcycles, and commercial vehicles

Stronghold Insurance

₱632.80 per year
Private vehicles, commercial vehicles, and motorcycles
Comprehensive Car Insurance Price in the Philippines
Price range: ₱8,000 to ₱30,000+ per year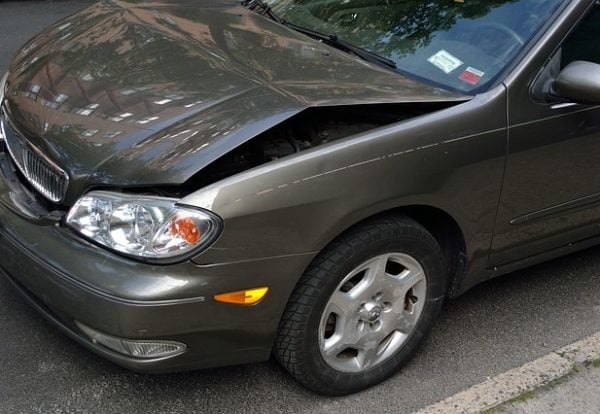 Compared to CTPL coverage, comprehensive car insurance is more expensive. But such a car insurance cost is a small price to pay, considering its extensive coverage. Certain car insurance add-ons will come in handy, especially if you live in an area where the risk of car damage is high.
For basic vehicles on the lower end of the price scale, the average price of a good car insurance policy in the Philippines may range from around ₱13,000 to ₱20,000 per year. That's more or less ₱1,000 per month.
To find out how much it will cost you to insure your vehicle, compare affordable car insurance quotes for free at Moneymax. Using this auto insurance online comparison tool will let you know that, for example, if you own a 2022 Toyota Vios J Base Model 1.3L Gas M/T, the cheapest policy will cost you around ₱13,923 per year.
Factors Affecting Comprehensive Car Insurance Prices in the Philippines
Comprehensive car insurance rates rely heavily on several criteria, mainly the market value of your vehicle. As a rule, insurance premiums for brand-new vehicles are higher than car insurance for second-hand vehicles due to factors such as depreciation.
If you're buying a new car, chances are your dealer will have either in-house insurance or a list of accredited insurance providers on hand for you to consider. Remember that it's not necessary to buy from such dealers. You have the option to choose.
Motor vehicle insurance premiums may cost even higher depending on your car's value and type, i.e. whether it's a sedan, sports car, or an SUV. SUVs, for instance, cost more than ₱30,000 to insure per year.
What to Consider When Shopping for a Comprehensive Policy
You can get basic CTPL from any auto insurance provider. But you can also purchase additional coverage such as voluntary third-party liability, excess bodily injury, property damage, and roadside assistance.
Types of Coverage to Consider When Buying a Policy
Own Damage and Theft cover reimburses the car owner in case their vehicle gets damaged or stolen.
Acts of Nature (a.k.a. Acts of God) cover is ideal for those at high risk for natural calamities such as floods, typhoons, and earthquakes.
Personal Accident cover is usually separate from auto insurance in that it covers the medical expenses of the vehicle's driver and/or passengers in an accident.
Loss of Use cover reimburses the additional expenses incurred by car owners whose vehicles undergo repairs after an accident.
How to Compute and Estimate Your Insurance Premium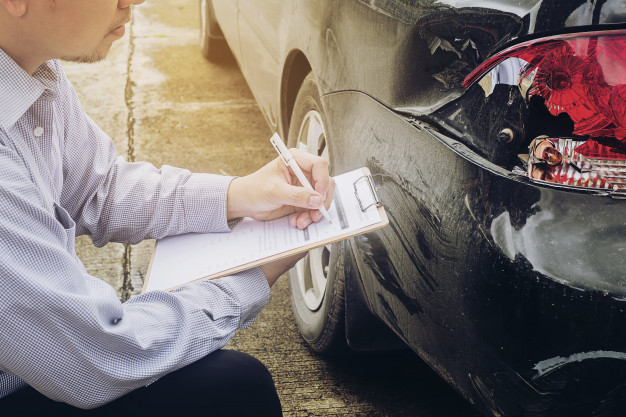 To give you an idea of how insurers compute your car insurance premium, below is a sample computation you can refer to. However, take note that this computation only provides an estimate of a car insurance cost in the Philippines. For accurate car insurance prices in the Philippines, you may request a free quote from Moneymax.
Sample Premium Computation
First, you have to compute your insured declared value (IDV), which is the value set by the insurance company based on the original price and age of the car.
Your IDV will depend on your car's age and its percentage of depreciation. Below are the percentages you can refer to:
50% - for cars exceeding four years but not five years
40% - for cars exceeding three years but not four years
30% - for cars exceeding two years but not three years
20% - for cars exceeding one year but not two years
15% - for cars exceeding six months but not one year
5% - for cars not exceeding six months
So for example, if your car is worth ₱1.5 million and exceeds six months but not one year, your initial computation is:
₱1.5 million x 5% = ₱225,000
After this, the next step is to determine your damage factor. The motor car tariff for private vehicles is as follows:
Own Damage and Theft: 1.25 to 3.75%
Theft only: 1.00%
Fire only: 0.50 %
Deductible minimum of ₱2,000 or 0.5% of the sum insured (SI), whichever is higher
Deductible discount will be computed as follows:

0.75% of SI, minimum ₱3,000: 6.00%
1.00% of SI minimum ₱4,000: 12.00%
Let's say your damage factor is 3%, your premium should follow this computation:
₱225,000 x 3.00% = ₱6,750
Got a discount from your insurer? Don't forget to deduct the amount from your computation.
₱250 discount from provider = ₱6,500
Add the cost of CTPL. CTPL for private cars is typically around ₱650. So, ₱6,500 + ₱650.
If there are any additional fees, don't forget to add that to your sample premium computation.
Sample Premium for Different Car Models
Below are the different car insurance prices for top car models in the Philippines. These are based on 2022 car models and may be subject to change.
| | | | |
| --- | --- | --- | --- |
| Car Model | Car Variant | Car Insurance Price for 1 Year (with Acts of Nature Coverage) | Estimated Monthly Car Insurance Price |
| Mitsubishi Mirage G4 | GX 1.2L Gas M/T Sedan | ₱8,316 | ₱693 |
| Ford Fiesta | Ambiente 1.5L Gas M/T Hatchback | ₱8,856 | ₱738 |
| Hyundai Accent | GL 1.4L Gas M/T Sedan | ₱9,335 | ₱778 |
| Toyota Wigo | E 1.0L Gas M/T | ₱12,044 | ₱1,004 |
| Toyota Vios | Base Model 1.3L Gas M/T | ₱14,010 | ₱1,168 |
| Honda City | E 1.5L Gas M/T | ₱14,705 | ₱1,226 |
| Toyota Avanza | E 1.3L Gas M/T | ₱15,872 | ₱1,323 |
| Kia Stonic | LX 1.4L Gas M/T | ₱16,133 | ₱1,345 |
| Toyota Corolla Altis | E 1.6L Gas M/T | ₱18,533 | ₱1,545 |
| Honda BR-V | Prestige 1.5L Gas A/T | ₱19,113 | ₱1,593 |
| Toyota Innova | E 2.0L Gas M/T | ₱19,798 | ₱1,650 |
| Honda Civic | E 1.8L Gas A/T | ₱21,977 | ₱1,832 |
| Kia Seltos | EX 2.0L Gas A/T | ₱23,288 | ₱1,941 |
| Ford Territory | EcoBoost Titanium+ 1.5L Gas A/T | ₱24,129 | ₱2,010 |
| Mitsubishi Montero Sport | GLS 2.4L Diesel M/T | ₱25,615 | ₱2,135 |
| Toyota Fortuner | | ₱30,863 | ₱2,572 |
Note: Most car insurance providers in the Philippines require an annual payment of premiums. Hence, the car insurance prices for one year. The car insurance monthly price estimates were only included to give you an idea of how much you'll need to allot for it from your monthly budget.
Best Car Insurance in the Philippines 2023
Ready to scout for a car insurer? Here are your options and their features:
| | | | | |
| --- | --- | --- | --- | --- |
| Car Insurance Company | Maximum Total Sum Insured | Overnight Accommodation | Towing Services | Vehicle Removal Crane Services |
| SGI Philippines | ₱5 million | Up to ₱2,000 | Up to ₱5,000 | ₱10,000 |
| Malayan Insurance | ₱7.5 million | Up to ₱1,000 | Up to ₱4,000 | Up to ₱8,000 |
| Mercantile Insurance | ₱5 million | Up to ₱2,000 | Up to ₱5,000 | Up to ₱10,000 |
| OONA Insurance (formerly MAPFRE) | ₱5 million | Up to ₱3,000 | Up to ₱5,000 | Up to ₱10,000 |
| Stronghold Insurance | ₱3 million | N/A | N/A | N/A |
| Prudential Guarantee | ₱3 million | Up to ₱2,000 | Up to ₱5,500 | Up to ₱15,000 |
Smart Ways to Reduce the Price of Car Insurance in the Philippines
Car insurance is an additional yet necessary expense. But if you want to reduce your premium and keep yourself from overspending, you can employ some strategies like the following:
✔️ Compare Different Providers
Don't just go for the first insurer that comes your way. Talk to at least three companies and check out their car insurance rates and inclusions. Using these details will point you to the provider that offers the best value for money.
✔️ Check the Factors That Affect Car Insurance Rates
Certain factors can drive up car insurance rates. These include your age, location, vehicle type, participation fee, and whether the vehicle will be used for commercial or private use. Ask your agent about these details to determine the possible cost of your policy.
✔️ Take Advantage of Discounts and Special Offers
From time to time, car insurance companies offer discounts that can reduce your premium. They usually offer such promos to clients with a good driving history.
Are you loyal to your insurer? You may want to leverage your relationship with them to get a good deal. It won't hurt to ask your agent about it.[2]
✔️ Increase Your Deductible
A deductible is an amount your insurer will not cover in case of an accident or event that will invoke your insurance. It's recommended to go for a smaller deductible so that you won't have to shell out a large amount of money when an accident strikes. The downside, however, is that you'll need to pay a higher premium.
Following that logic, you can reduce your car insurance rates by choosing a higher deductible. The trade-off, however, involves covering a higher deductible when you file a claim.
✔️ Buy a More Affordable Car
Looking at the table of sample insurance premiums above, you'll notice that the more expensive the car is, the pricier its insurance gets. If you're buying a new car and you're thinking of future expenses, consider getting a more affordable unit. While you're at it, choose an auto with a good safety record, as it may also help in reducing your insurance premium.
Looking Beyond Car Insurance Prices in the Philippines
While car insurance cost in the Philippines is a primary consideration for car owners with limited budgets, it shouldn't be the only factor to look into when choosing an auto insurance policy. Several car insurance companies in the Philippines now offer specialized car insurance packages, and what's best for you may vary depending on your specific needs.
If you're a car owner in the Philippines, you can input your car details on Moneymax's car insurance platform to get the respective cost.
If you can afford it, get a comprehensive auto insurance plan that offers all the coverage you need. Pay close attention to the terms of the policy, as insurance providers may make some exemptions in their coverage.
Read more: Where Should You Get Your Car Insurance: Bank, Dealer, or Broker?
Final Thoughts
As a car owner, you must exercise caution before you invest in a car and car insurance.[3] It's not uncommon for shady fly-by-night operations to sell fake CTPLs at irresistibly low rates or convenient locations close to major LTO hubs.
Whether you're getting basic or comprehensive coverage, see to it that you choose a reputable insurance provider with a background in non-life insurance products. When you compare products here at Moneymax, you'll find a variety of the cheapest car insurance in the Philippines from the most trusted providers. Start your search for the best car insurance here!

Source: