Getting a comprehensive car insurance policy is a better move than just settling for the government-mandated Compulsory Third Party Liability (CTPL) insurance. Comprehensive insurance provides more protection against the financial impact of car damage and theft, personal accident, and property damage, among others.
But don't be misled into thinking that "comprehensive" means "complete" in car insurance. Some benefits you need as a motorist may not be included in the standard package and are instead offered as optional car insurance add-ons.
What is a Car Insurance Add-On?
An add-on in car insurance is an additional coverage benefit that enhances the protection of an insured vehicle. Also called riders, car insurance add-ons are something a policyholder pays an extra amount for to cover a specific need, such as covering expenses for vehicle repairs due to natural or man-made disasters.
8 Important Car Insurance Add-Ons in the Philippines
Here are car insurance add-ons or riders to consider when purchasing a car insurance policy.
Roadside Assistance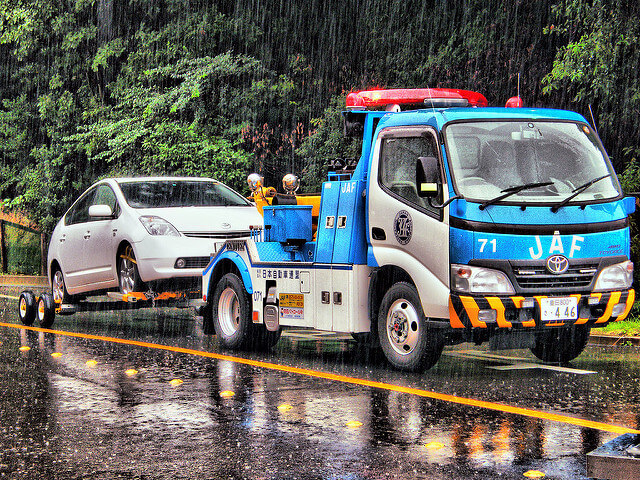 Roadside assistance from an insurance provider is extremely helpful when your car breaks down due to electrical or mechanical issues, flooding, or a road accident. During a roadside emergency, just ring your insurance company and let them know what happened, and help will be on the way.
When choosing an insurance policy, make sure your car insurance add-ons include 24/7 roadside assistance coverage. This will save you from the headache of dealing with your stalled vehicle alone on the road.
Choose the right coverage for your vehicle, and how insurance providers like Malayan Insurance, MAPFRE Insular Insurance, and PGA Insurance offer a variety of options to protect your car beyond the basic coverage.
Roadside assistance may include the following benefits:
Vehicle Assistance
Emergency towing
Vehicle removal using a crane
Jumpstarting a dead battery
Fuel delivery
Tire change
Locksmith service
Motor shop referral
Personal Assistance
Alternative travel assistance
Overnight hotel accommodation
Hospital admission assistance
Ambulance dispatch
Relay of urgent messages
Security Assistance
Coordination with the police
Anti-carnapping service
Some of these services are limited only to a certain cost and number of events, as well as locations in the Philippines. Check these details with the insurance provider before you buy a policy from them.
Read more: How to Claim Car Insurance: A Complete Guide to the Claim Process
Acts of Nature or Acts of God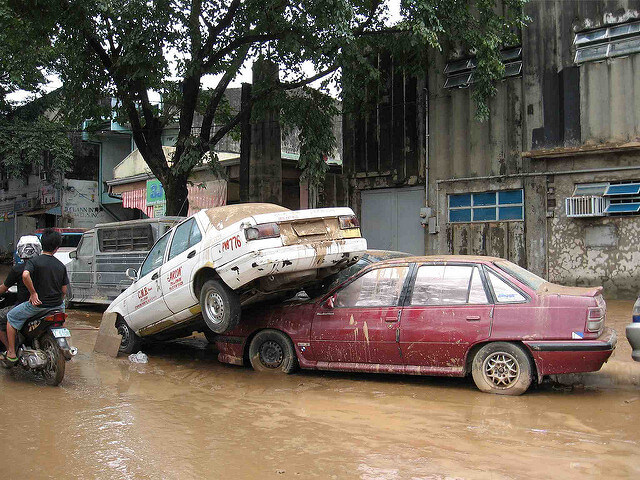 With the Philippines being among the world's most disaster-prone countries,[1] having Acts of God or Acts of Nature (AON) insurance coverage for Filipino car owners is a must rather than an option.
Regardless of where you live—disaster-prone or not—you need protection from the horrible effects of natural calamities on your vehicle. AON gets you covered, for instance, when your car gets stalled due to flooding when you're stuck in España.
Also, if you'll finance your new car via an auto loan, the bank will require you to get an Acts of Nature coverage along with your car insurance policy.
Not all car insurance providers in the Philippines, however, include Acts of Nature or Acts of God coverage in their comprehensive car insurance packages. These insurers offer AON as one of their optional car insurance add-ons.
Acts of Nature may cover these natural events:
Floods
Typhoons
Earthquakes
Lightning
Volcanic eruption
Fire
When purchasing an insurance policy for your car, be sure that the essential AON car insurance add-ons are added to your package. Some policies may not include coverage for flooding or earthquakes, so keep an eye out for the AON exclusions.
Personal Effects Coverage
Only a few car insurance companies in the Philippines offer personal effects coverage, an add-on that covers damage or loss of personal belongings. This benefit is useful if you often keep valuable items inside your vehicle, like your laptop or camera, for example. This car insurance add-on may fully cover the items stolen from inside your car.

Loss of Use
Be prepared for when you can't drive your vehicle, like when it's damaged or stolen. Having a Loss of Use car insurance add-on gives you peace of mind knowing that while your car is at the repair shop, your insurance company will provide a temporary car, transport service, transportation allowance, or reimbursement of your travel expenses for 10 to 15 days.
Read more: Affidavit for Car Insurance Claim: Why You Need It and How to Get One
Riots, Strikes, and Civil Commotion Insurance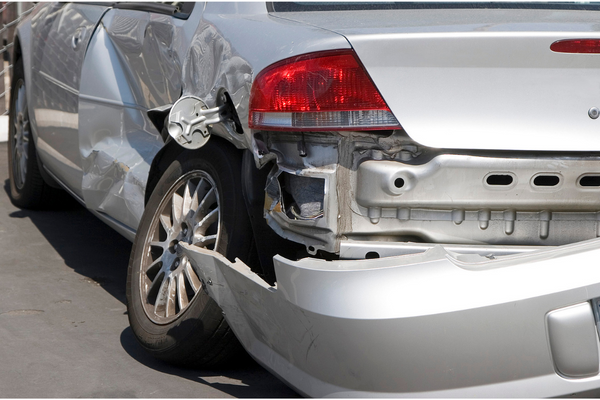 Yes, some comprehensive car insurance policies cover vehicle damage due to riots and protest actions on the streets. In a country where people freely express their political beliefs, things can get nasty for your car if it happens to be just there in the scene.
With Riots, Strikes, and Civil Commotion (RSCC) coverage, your car insurance company may pay for the repairs for dents from kicking, scratches, broken mirrors, shattered windows and windshields, and other forms of damage caused by riots.
Remember during the second EDSA Revolution in 2001 when Erap's frenzied and raged supporters burned down a media-owned vehicle? If you live in areas like Commonwealth Avenue and Batasan in Quezon City (where the SONA is held yearly) and Mendiola (where a lot of rallies happen, too), it makes sense to get RSCC insurance coverage.
Even if you don't live or drive in these areas, it's still wise to have this car insurance coverage because you never know when riots will strike your car.
Lost Wage Recovery
Personal Injury Protection (PIP) is a popular car insurance coverage, but not many insured car owners know about its lost wage recovery benefit during an accident.
Let's say you're injured after a car collision, and it's gotten so bad that you can't go to work. This PIP benefit allows you to reimburse some or the entire wage you've lost while you're recovering from the injury.
Pet Injury Coverage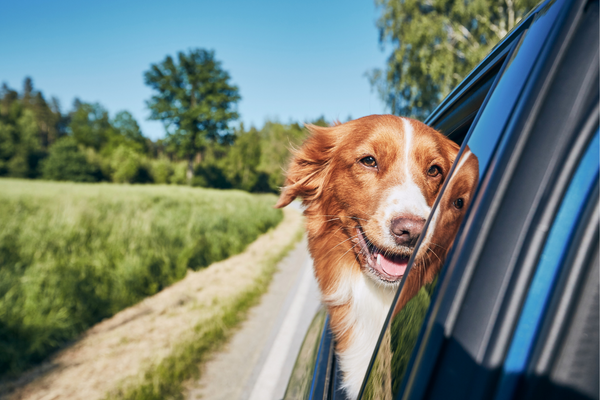 Do you often tag your furry friend on your road trips? Having pet injury insurance coverage ensures that you can pay for vet treatments if your pet acquires injuries from a vehicle collision. This car insurance add-on also covers vehicular accident-related death of pets, allowing you to give your pet a decent burial.
Related: Compare the Best Pet Insurance in the Philippines!
Legal Assistance
Dealing with legal matters due to a vehicular accident can be stressful and expensive for any car owner. Legal assistance insurance coverage may likely be just an afterthought, but it's worth considering because it eases the financial burden that comes with settling legal issues.
It provides assistance in case of injury or death of a third-party individual or damage to property due to an accident involving the insured car. The legal assistance coverage may reimburse your expenses for legal consultations, court hearings, or both.
Read more:
Final Thoughts
Are car insurance add-ons worth it? Yes, but only if you consider your coverage needs well. For example, if you often travel with your pet, then getting pet injury coverage makes sense.
Car insurance companies charge an additional premium for every add-on you wish to include in your policy. So give your choice of add-ons careful thought.
Otherwise, you'll end up either paying extra for something you don't really need or saving on your insurance premiums but failing to get the coverage when you need it most.
Related article: Where to Pay Your Car Insurance: Here are 9 Convenient Payment Options
Get a Free Car Insurance Quote!
Looking for car insurance? Below is a list of top companies and their features. Compare car insurance options in the Philippines and get a free car insurance quote from Moneymax!
| | | | | | |
| --- | --- | --- | --- | --- | --- |
| Car Insurance Company | Maximum Total Sum Insured | CTPL Coverage | Own Damage & Theft Coverage | Acts of Nature Coverage | Death or Disablement Coverage |
| FPG Insurance | ₱4 million | ✔️ | ✔️ | ✔️ | |
| Malayan Insurance | ₱7.5 million | ✔️ | ✔️ | ✔️ | |
| The Mercantile Insurance Corporation | ₱5 million | | ✔️ | ✔️ | |
| OONA Insurance (formerly MAPFRE) | ₱5 million | ✔️ | ✔️ | ✔️ | ✔️ |
| PGA Insurance | ₱3 million | | | | ✔️ |
| SGI Philippines | ₱5 million | ✔️ | | ✔️ | ✔️ |
| Standard Insurance | ₱5 million | ✔️ | ✔️ | ✔️ | ✔️ |
| Stronghold Insurance | ₱3 million | | ✔️ | | |
Source: [1] PH most disaster-prone country in the world—study (Inquirer.net, 2022)