If you have auto insurance coverage, you're guaranteed financial protection from car and property damage and injuries you and a third party might incur on the road. However, car insurance doesn't give you the license to drive recklessly.
You can't just file a claim after a car accident and expect to receive money in an instant. Your insurance provider will evaluate the incident thoroughly before deciding whether to cover the expenses or not and how much to cover.
If you got your car insurance claim denied, don't freak out just yet. There's probably a good reason why it was rejected in the first place.
9 Reasons Why a Car Insurance Claim is Denied
👉 Unpaid Premiums
Your claim will definitely get denied if you still have unpaid premiums. This is why insurance providers recommend paying your car insurance in full.
You'd think you're saving money by choosing a 90-day or monthly payment plan, but that's not the case. Accidents tend to happen sporadically. They're so random that they can happen during the first few days of your payment plan.
If that happens, you'll end up paying for the repairs yourself, together with the remaining balance of your car insurance.
👉 Policyholder's Negligence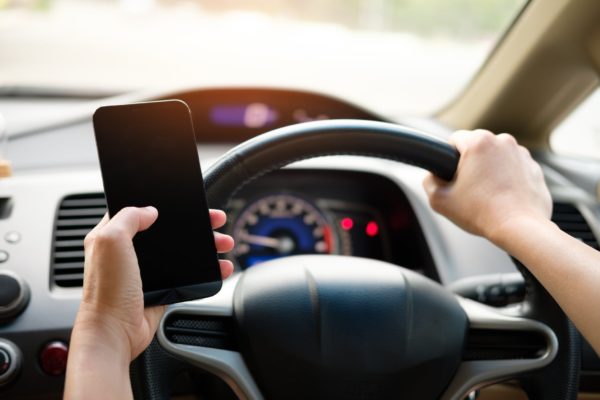 Another common reason for a denied car insurance claim is the driver's negligence.
Insurance companies assess your claim before covering the expenses. If your insurer found that you're at fault for the accident, expect your car insurance claim to be rejected. If they found out an instance where you could have avoided the accident, the provider may also get your car insurance claim denied.
After all, your policy should financially protect you only from accidents and damage beyond your control.
👉 Lack of Coverage
This one's pretty straightforward: You probably don't have coverage for your specific type of car damage, so you got your car insurance claim denied.
Let's say someone stole your laptop from your car. You tried to file a claim, but your insurance provider reminded you that you removed your Personal Effects coverage to get a cheaper policy.
Just because you have cheaper insurance doesn't always mean you have the best coverage in the market. Forgoing essential add-ons and tweaking your policy to get a cheaper one will cost you more in the long run.
Read more: What Inclusions Should You Get With Your Car Insurance?
👉 Auto Insurance Policy Exclusions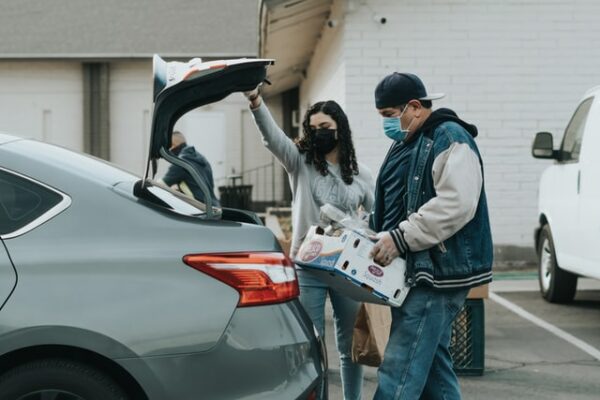 Your car insurance claim can be rejected if your policy doesn't cover the event that you or your vehicle figured in. This makes reading your policy extremely important.
Below are a few of the more common situations commonly excluded from the coverage, some of which are specifically stated by most car insurance policies:
Intentional cause of injury or damage to property – Incidences of road rage or crashing into the home of someone you dislike are excluded from car insurance coverage.
Catastrophic events – Incidences of war (declared or undeclared), the fallout of a radioactive event, or explosions are normally not included in a basic auto insurance policy.
Use of the car outside its specified class of use – If you declare the car for "domestic, social, and pleasure" use, you definitely cannot use it for business. Using a car declared as such to say, deliver pizza, and it figures in an accident, you won't be covered.
Vehicular exclusion – This usually refers to certain types of vehicles registered to you that may not be covered under a regular policy, in which case you may need to seek a different policy specific to that kind of vehicle, like those for high-risk vehicles (high-performance cars, race cars, etc.).
👉 Deductible Allowance
To prevent car owners from filing claims for petty damage and fender benders, insurance providers add the deductible as a countermeasure.
The deductible is the amount you have to shoulder before you make a claim. It is usually computed as 0.5% of your vehicle's fair market value (FMV)[1] or a minimum of ₱2,000, but it's better to check with your provider for the exact amount.
So if your vehicle's FMV is ₱800,000, your deductible is ₱4,000. Your provider will deny your claim if you're applying for less than that amount.
Read more: What is Car Insurance Participation Fee and How Much Does It Cost?

👉 Unauthorized Repairs
Aside from deductibles, insurance providers also have a countermeasure called the authorized repair limit.
An authorized repair limit in car insurance is the amount that the policyholder is allowed to spend on repairs without requiring the insurance company's consent. It's usually computed as the deductible plus the towing fee, but better to check with your provider.
So if you have a deductible of ₱3,000 and ₱500 for the towing, your authorized repair limit is ₱3,500. If you spent more than ₱3,500 on repairs, don't bother filing a car insurance claim because it will be rejected.
👉 Traffic Violations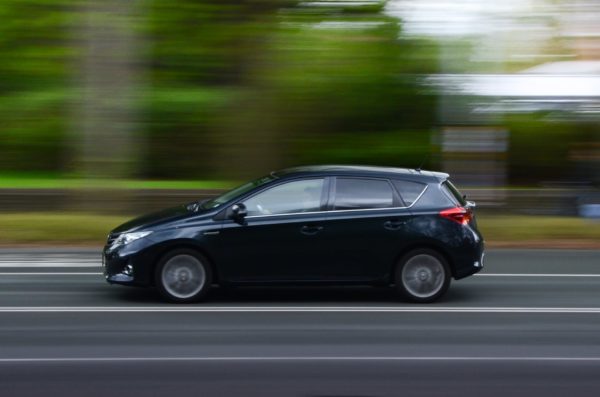 Unlawful activities will obviously get you in trouble not only with your insurance provider but with the police as well.
Once your car insurance provider found out you did something illegal like beating the red light or overspeeding, expect to get your comprehensive claim denied.
Driving without a license or with an expired one will also do the trick. Or better yet, driving under the influence[2] of alcohol will get your claim denied plus a rough night in jail.
👉 Prior Damage to the Vehicle
Some car owners can get cunning sometimes. Once their vehicle gets a fender bender, they'll file an insurance claim to repair the car parts not involved in the accident as well.
You shouldn't do this for obvious reasons. When your insurance provider finds out you broke your headlights or your windshield before the accident, they will reject your claim easily.
Unless the accident totally wrecked your car beyond recognition, you should just shoulder small repairs to avoid piling up your small claims, increasing your premium in the process.
👉 Direct Violation of Car Insurance Policy
Reading through the fine print and reviewing the clauses of your policy can be dreadful. But whether you like it or not, you need to familiarize yourself with your policy so that you can avoid violating it.
For example, if you're the insured and authorized driver but your significant other was the one driving the car when the accident happened, your insurance claim will be rejected because it violated the policy.
Accepting compensation from the person at fault can also get your claim thrown out. Why will your insurance provider cover your expenses when you've already received money from the accident?
What to Do When the Car Insurance Company Denies Your Claim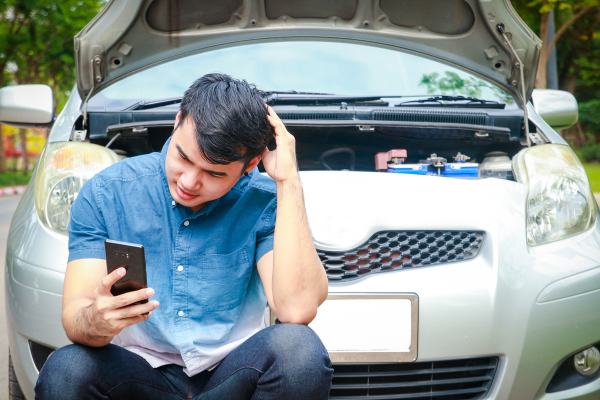 Was your car insurance claim denied? Getting your claim rejected sucks, but it's not the end of it.
How to handle a denied car insurance claim? Contact your provider to ask if there's any way its decision can be reconsidered. Make sure you've documented everything such as police reports, medical expenses, and car repair estimates that will justify your claim.
If the denial is not reversed and you have enough evidence to dispute the rejection, you can escalate your claim to the Insurance Commission (IC), which regulates and supervises insurance companies in the Philippines.
Simply drop an email at publicassistance@insurance.gov.ph or call any of the following numbers, and the IC will assist you with your claim dispute:
(02) 8523 8461 local 103/127
Globe: (0917) 116 0007
Smart: (0999) 993 0637
See also:
Final Thoughts
Before getting your car insurance policy, you need to know that not all claims are indemnified. A car insurance claim rejection can happen for any of the reasons discussed above. And if you're about to make a claim, it's important to know what not to do so that you won't get your car insurance claim denied.
Get a Free Car Insurance Quote!
Looking for car insurance online? Below is a list of top companies and their features. Compare your options and get a free car insurance quote from Moneymax!
| | | | | | |
| --- | --- | --- | --- | --- | --- |
| Car Insurance Company | Maximum Total Sum Insured | CTPL Coverage | Own Damage & Theft Coverage | Acts of Nature Coverage | Death or Disablement Coverage |
| FPG Insurance | ₱4 million | ✔️ | ✔️ | ✔️ | |
| Malayan Insurance | ₱7.5 million | ✔️ | ✔️ | ✔️ | |
| The Mercantile Insurance Corporation | ₱5 million | | ✔️ | ✔️ | |
| OONA Insurance (formerly MAPFRE) | ₱5 million | ✔️ | ✔️ | ✔️ | ✔️ |
| PGA Insurance | ₱3 million | | | | ✔️ |
| SGI Philippines | ₱5 million | ✔️ | | ✔️ | ✔️ |
| Standard Insurance | ₱5 million | ✔️ | ✔️ | ✔️ | ✔️ |
| Stronghold Insurance | ₱3 million | | ✔️ | | |
Sources: