Owning a car provides you with unparalleled convenience. But such a benefit is always tied to this reality: as long as you're behind the wheel, you're constantly surrounded by risks. You'll never know when you'll hit another car or a pedestrian. You can never tell when another car will hit your trunk.
A sense of foresight dictates that you should get a car insurance policy. Sure, it's an additional expense, but it'll protect your finances and give you peace of mind.
If you're getting a policy, you should decide on the inclusions wisely. That way, you'll get the protection that you truly need and even save money in the long run. Read on to see what should be included in car insurance.
What Should be Included in Car Insurance?
Simply put, inclusion is a situation that your car insurance will cover in case of an accident or disaster. Inclusions typically affect the cost of your insurance; the more inclusions you have, the more expensive your policy becomes.
When it comes to deciding on inclusions, always take into account these factors: your lifestyle, your driving experience, and the place where you live, among others. Generally, the following items are what should be included in car insurance.
✔️ Damage to Your Own Car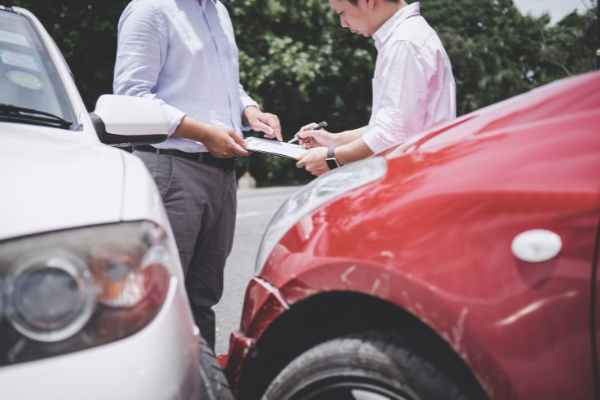 Some insurance companies define this inclusion as the damage that's not caused by natural events. These include accidents or damage caused by another car. Depending on the scope of this inclusion, you may get your car towed to the insurance company's accredited repair shop.
After inspecting your car and assessing possible charges, your car insurance company will approve your claim and release funds for repairs.
✔️ Personal Accident
If you're the family's breadwinner, you have to make sure that personal accident is covered by your car insurance policy. In case you're injured in an accident, the car insurance company will provide your family with financial assistance. This will keep you from putting a dent in your savings or emergency fund.
If you invoke this inclusion, the insurer may cover medical and hospitalization fees. It may even cover the beneficiary's death, depending on the agreement. Some insurance companies may provide you with monetary compensation if you end up suffering from a permanent disability.
This inclusion also covers the passengers in your car.
Read more: Personal Accident Insurance in the Philippines: What is it and Where to Get it?
✔️ Natural Disasters
The Philippines is ravaged by monsoons and strong typhoons every year.[2] Knowing that, what should be included in car insurance is natural disaster coverage, also known as Acts of Nature or Acts of God (AOG).
AOG is usually an add-on coverage, but it's a must-have if you live in a location prone to typhoon-related disasters. Nevertheless, AOG covers not only typhoons and flash floods but also windstorms, earthquakes, landslides, and volcanic eruptions. In some cases, AOG may include accidentally hitting a wild animal.
✔️ Man-Made Disasters and Related Events
Certain disasters and hazardous events caused by humans can endanger your car. Be way ahead of such risks by having them covered by your car insurance. Depending on the scope of your inclusion, you can protect your car from events, such as fire, terrorism, civil unrest, and riots.
Likewise, the insurance may protect your car from malicious damage caused by a third party, such as vandalism and burglary. If your insurance covers car theft, you can claim the amount that's equal to the declared value of the insured vehicle.
✔️ Damage to Property
This inclusion covers property damage that your car has caused in case of an accident. If you damage other cars, utility poles, buildings, gates, garage doors, and other physical structures, your insurer will pay for the cost of repairs.
✔️ Injury to a Third Party
While you already have the Compulsory Third Party Liability (CTPL) insurance, you may want to add another layer of protection by making this inclusion part of your policy.
You can use this if you accidentally hit another person while driving. This usually covers the medical and hospitalization fees of the injured person. Depending on the agreed coverage, the insurer may also compensate the injured for lost wages and distress.

What are the Common Car Insurance Exclusions?
When planning what should be included in car insurance, you should also be aware of certain exclusions or situations not covered by your policy. Here are some of them:
❌ Personal Property Exclusions
Many car insurance companies exclude personal property from their policies. Personal property, in this context, includes items that are inside your car. Some policies will cover only the car but not the objects inside it. The good news is that a few insurance companies offer a personal property add-on.
❌ Situations Where the Driver is Problematic
The insurer may not provide coverage if the damage is proven to be caused by the car owner's irresponsibility. Such situations include damage incurred while the car is used for illegal activities and damage caused by driving under the influence of drugs or alcohol.
In some cases, negligence is also an exclusion. Take a look at this situation. Your car gets damaged during a typhoon. But it's not actually the typhoon that damaged it but your negligence since you intentionally drove it through a flooded road. Your insurer may not cover that.
❌ Risks and Damage Not Specified in Your Insurance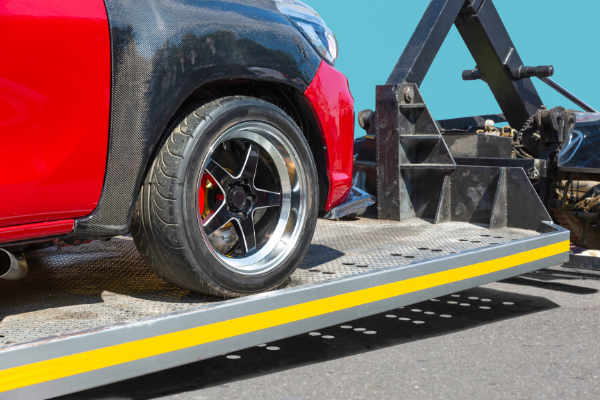 Should you choose not to include a certain add-on in your car insurance, you won't be able to invoke your policy to respond to a situation that will require such coverage.
Say you decide not to include roadside assistance in your policy. If your car breaks down in the middle of the road, your insurance company won't be able to help you since towing services and related assistance aren't part of your agreement.
❌ Fraud
Fraudulent and malicious activities won't be covered by your policy. For instance, the insurance company won't compensate you if it finds out that the accident you were in was staged and intentional. Another example is when you deliberately hit another person's vehicle.
6 Things to Look Into When Comparing Car Insurance Policies
Not all car insurance companies in the Philippines are created equal. Before you decide on a particular insurer, you have to compare its offerings and capabilities with those of other providers. The following benchmarks will help you identify which provider suits you best.
1. Coverage
Now that you know what should be included in car insurance, you can easily compare different providers by looking at their coverage, add-ons, and riders. Ideally, go for an insurer that can cover all the car inclusions mentioned above. When you have all the options, you'll find it much easier to cover all your bases.
2. Exclusions
Knowing the exclusions of your policy is just as important as knowing what should be included in car insurance. One insurer may not cover a certain risk while the other may do the opposite. Looking into this area will help you find the right insurer. In the same vein, asking about exclusions is wise because it may remind you about the risks that you're supposed to cover.
In a way, understanding the common types of exclusions keeps you from being too daring and even reliant on the safety net of your insurance.
3. Premiums
Premium is the amount that the insurance company charges you for your insurance coverage. It varies from person to person since not all car owners are the same. For instance, a young professional in his 20s may need to pay a higher insurance premium than a 40-something car owner. The rationale behind it is that younger drivers are more prone to risks than experienced drivers.[3]
When comparing the premiums of insurance companies, use the same set of car insurance inclusions and add-ons to make an apple-to-apple comparison and to see which among them offers more value for money.
Read more: The Higher Costs of Lower Premiums
4. Deductible
Also called an excess, a deductible is the amount that you pay out of your pocket before or after your insurer pays for any expenses. For example, your car accident injuries cost you ₱25,000 and you have only ₱20,000 coverage. This means that you'll have to pay the excess of ₱5,000.
Remember that smaller deductibles usually mean higher premiums. Nevertheless, you can do away with expensive premiums if you know where to look and apply for cheap car insurance.
Related article: Participation Fee for Car Insurance: What is It and Why is It Needed?
5. Ease of Claim
The purpose of getting insurance is to have something you can easily depend on during desperate times. With that, you have to pick a company with a stellar reputation when it comes to releasing claims. Check if your prospective insurer has accessible communication channels, from landline to social media.
You can also ask family or friends whose insurance is the same as the one you're planning to get. Reading online reviews and even watching vlogs will even provide you with insights.
6. Company Reputation
Of course, you need to work with a car insurance company with a good track record. You may be overwhelmed at this point, as there are a lot of established insurers in the Philippines. But always go back to your needs, lifestyle, and budget, to steer yourself towards the right provider.
Final Thoughts
Mobility is invaluable, but you must realize that getting behind the wheel requires an urgent sense of responsibility from your end. And getting comprehensive car insurance inclusions is a hallmark of a responsible driver.
The benefits of car insurance can't be underscored enough. On the surface, it protects you and your family from possible bankruptcy. But ultimately this benefit translates to peace of mind, a priceless thing to have.
Check Car Insurance Inclusions from Different Providers
Here's a table showing the inclusions of some of the top car insurance companies in the Philippines. Compare them and see which one has the coverage that suits your needs best.
| | | | | | |
| --- | --- | --- | --- | --- | --- |
| Car Insurance Company | Maximum Total Sum Insured | CTPL Coverage | Own Damage & Theft Coverage | Acts of Nature Coverage | Death or Disablement Coverage |
| FPG Insurance | ₱4 million | ✔️ | ✔️ | ✔️ | |
| Malayan Insurance | ₱7.5 million | ✔️ | ✔️ | ✔️ | |
| The Mercantile Insurance Corporation | ₱5 million | | ✔️ | ✔️ | |
| OONA Insurance (formerly MAPFRE) | ₱5 million | ✔️ | ✔️ | ✔️ | ✔️ |
| PGA Insurance | ₱3 million | | | | ✔️ |
| SGI Philippines | ₱5 million | ✔️ | | ✔️ | ✔️ |
| Standard Insurance | ₱5 million | ✔️ | ✔️ | ✔️ | ✔️ |
| Stronghold Insurance | ₱3 million | | ✔️ | | |
Sources: