The Philippines is no stranger to adverse weather and natural calamities. Thousands of locals recently evacuated from the Mayon Volcano danger zone after Alert Level 3 was raised.[1] Meanwhile, Taal Volcano and Kanlaon Volcano, both logging volcanic earthquakes and emitting meters-high plumes, are under Alert Level 1.[2]
Natural disasters happen all the time. Sometimes, no matter the precaution and preparation, things can still get out of hand.
For instance, potential volcano eruptions can affect dealership plants and manufacturing networks, while ashfall can gravely impact vehicles. Drivers, passengers, and those tasked to clean them are also exposed to health risks.
Protect yourself from costly repairs in case your vehicle is damaged in a natural disaster. If you're getting car insurance, make sure you have acts of nature or acts of God insurance coverage.
What is Acts of God in Car Insurance?
Acts of God is a type of car insurance coverage that shields your vehicle from the dangers of non-human and non-mechanical damage risks caused by natural phenomena.
It assumes the cost of damage and repairs when vehicles are compromised due to natural disasters. Although all acts of God are uncontrollable, not all insurance policies offer this type of coverage.
The concept of this insurance coverage traces back to the Hammurabi Code, one of the first written laws. The code allowed a debtor to be saved from having to pay back borrowed money in the event of an uncontrollable personal catastrophe. These events include natural disasters, the same way that an acts of nature coverage protects a car owner in the event of damage incurred due to storms and other calamities.
What is Covered in Acts of God Insurance in the Philippines?
Insurance providers have different terms and conditions when it comes to approving acts of God insurance claims. Your car may or may not be covered because the coverage comes with specific conditions depending on your policy.
Here are examples of natural disasters typically covered by acts of God insurance in the Philippines and things you need to know before claiming for damage.
👉 Typhoon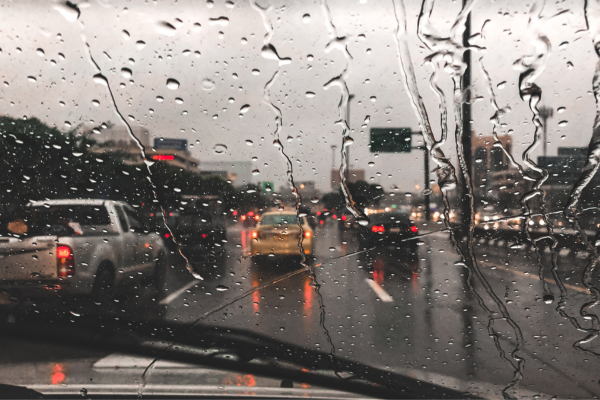 The Philippines' geographic location makes it prone to typhoons. Sudden heavy rains can cause flooding in minutes, especially in flood-prone areas. But experiencing typhoons doesn't automatically entitle you to acts of God insurance claims.
The validity of car insurance claims for damage due to typhoons is based on official announcements from government agencies like the Philippine Atmospheric, Geophysical, Astronomical Services Administration (PAGASA), which issues tropical typhoon advisories indicating the intensity of the weather disturbances.
If you choose to risk going out despite a public storm signal and other precautionary announcements from PAGASA, you'll potentially invalidate your car insurance claim.
For instance, a Public Storm Signal #3 was already issued, but you still decided to travel to a flood-prone or landslide-prone area. This will be considered negligence on your part and may disqualify you for an acts of nature insurance claim.
Keep yourself informed on weather advisories. If possible, reschedule your travel plans and just stay at home. This way, you'll avoid the meticulous process of submitting an insurance claim. You won't need to take your car to the repair shop due to damage caused by the typhoon as well.
👉 Flooding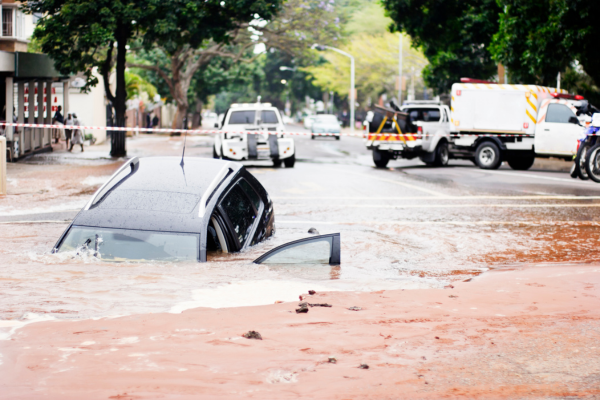 An acts of God car insurance claim for flooding is usually bundled with the typhoon occurrence. Again, there needs to be an advisory issued by authorized government agencies before you can file a claim.
You'll also need to prove that your car was damaged because the rising water level was unexpected and unavoidable, not because you were negligent.
Steer away from flood-prone areas in the Philippines. Avoid flooded car problems like damaged electrical systems, engine malfunctions, corrosion, and contaminated fluids, which are quite costly.
👉 Landslide, Earthquake, and Tsunami
If your vehicle is damaged due to a landslide and it isn't your fault or a result of negligence (e.g., driving along a landslide-prone road despite landslide warnings), you can file a claim under acts of God coverage. As with typhoons and floods, you can make a claim only if there's an official warning or announcement from PAGASA.
👉 Volcanic Eruption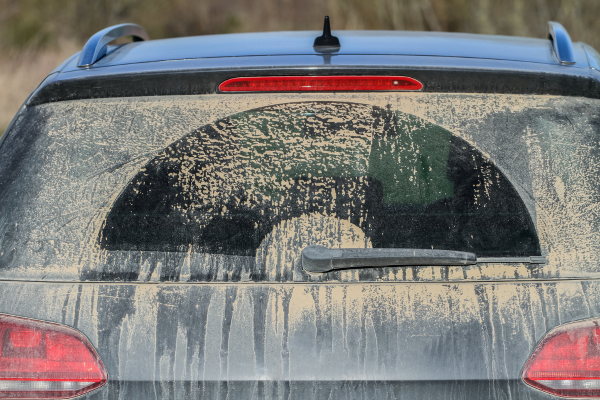 There are 300 volcanoes in the Philippines, and 24 of these are active.[3] When Taal Volcano erupted in early 2020, thousands of Filipinos inquired about their eligibility to claim for losses incurred for their car, the Philippine Insurers and Reinsurers Association (PIRA) noted.[4]
Now that three volcanoes in the country are simultaneously showing signs of activity, this, more than ever, highlights the importance of acts of God insurance in the Philippines.
Is Volcanic Eruption Covered by Acts of God Car Insurance?
Any act of God insurance claim for volcanic eruption is valid if the coverage is included in your policy. You only have to show proof that the car damage is really caused by the volcanic eruption.
Also, you need to make sure that there's no negligence on your part in terms of protecting your vehicle. Then submit the typical documents required in making a car insurance claim.
For instance, take the case of the Taal Volcano ashfall reaching as far as Quezon City—the event can be considered unavoidable and unexpected and will validate any claims for car damage.
How to Protect Your Car Against Ashfall
There are many harmful effects of volcanic eruptions. Aside from the devastating effects on the environment, volcanic ash can also be very dangerous to your vehicle.
Avoid the volcano danger zone and other affected areas. If you can't and there's volcanic activity taking place such as ashfall, keep your speed below 35 kph.
Don't run your vehicle's air-conditioning system. You may also need additional air filtering to ensure your vehicle's efficiency.

👉 Wild Animals
Hitting wild animals with your vehicle may be covered if it's included in your acts of nature coverage. In this case, you need proof that the animal destroyed your vehicle and that you had no control over it.
However, if the animal's owner can be identified, that person will be liable for the damage to your car.
Why Should I Get Acts of God Coverage?
Comprehensive insurance in the Philippines doesn't automatically cover acts of nature or acts of God. Although some insurance companies offer special policies with acts of God insurance, you may still avail of it as a car insurance add-on. This could mean a more expensive policy, but a few thousand pesos wouldn't hurt, especially if you can enjoy the following benefits:
✔️ Reimbursements for Repairs
If your vehicle sustains damages caused by natural disasters, like a clogged air-filtration system because of an ashfall, your car insurance company will take care of the repairs by reimbursing you for the expenses.
✔️ Payment for Totally Damaged Vehicles
Insurers will meticulously investigate your claim because an acts of God insurance coverage entitles you to receive cash in exchange for your damaged car. Note that the payment will be equal to your car's current market value and not its original purchase price.
✔️ Peace of Mind
Having car insurance gives you peace of mind that your insurer will help cover the costs when your vehicle gets damaged or lost. When you know that your car is secured, you can focus more on your family's safety when a natural disaster occurs.
4 Tips on Getting an Acts of God Insurance Coverage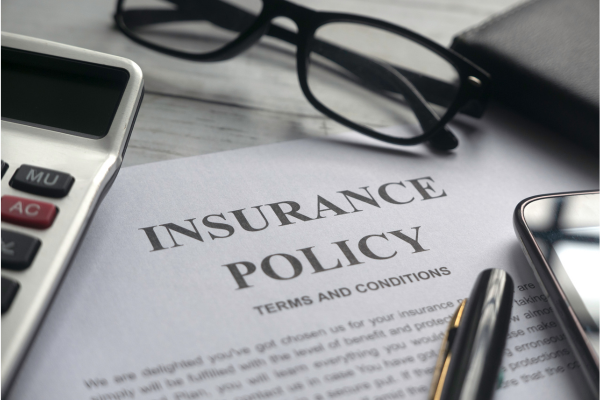 The forces of nature are beyond your control. But you can always mitigate the impacts of natural disasters by getting a car insurance policy.
If you think volcanic activity can potentially harm your car, consider paying for add-ons to protect your investment. Don't forget these tips before buying that car insurance policy:
✅ Be Honest
Talk to your agent about your situation. Be honest when asked about your address or current location. Knowing your risks will help your car insurance agent come up with a package that best suits your needs.
✅ Understand Your Policy
Ask about your car insurance policy's inclusions and add-ons, as well as the terms of coverage. Although insurer's offers come with limits, check if your costs can be lowered if you avail of a few add-ons.
✅ Never Assume Anything
Don't assume that your current plan will automatically cover your vehicle's damages due to a natural disaster. Insurers use different terminologies, so asking and clarifying will remove the guesswork. It will also help you employ preventive measures in times of natural disasters.
✅ Shop for Car Insurance Plans
It helps to shop around and compare car insurance rates to find the best package that suits your needs and budget. See if they can lower your car insurance premiums if you purchase in bulk or purchase other types of insurance products.
Read more: How to Save Money on Car Insurance: Lower Your Rates the Smart Way
FAQs on Acts of God Insurance in the Philippines
1. What are Acts of God in life, marine, and fire insurance?
For Acts of God in life insurance, the beneficiary will get an amount in case the insured dies due to a natural disaster. Meanwhile, Acts of God in marine insurance covers losses or damages caused by unprecedented natural disasters to ships, cargo, and the like. Lastly, a fire caused by a lightning strike would constitute an Act of God in fire insurance.
2. How can I get acts of God insurance coverage?
When getting a car insurance quote, ask your agent if your premium already includes acts of God coverage. Ask about the specific inclusions and how much they would cost you.
If you compare car insurance quotes with Moneymax, acts of nature coverage is free and already part of the premium.
Read more: Where to Buy Car Insurance in the Philippines: Bank, Dealer, or Broker?
3. Is a deductible required for acts of God car insurance claims? How much does it cost?
Yes, a deductible or participation fee is required when you make a claim for damage caused by acts of God or nature. According to PIRA, the deductible amount is the same as that of Own Damage claim, and this may vary depending on your car insurance provider.[6]
Final Thoughts
Nothing can stop natural disasters from happening. But you can always do something to reduce the damage they could bring to your vehicles. A car insurance plan with acts of nature coverage is a great protection from the worst impacts of these natural events.
Get a Free Car Insurance Quote!
Looking for car insurance? Below is a list of top car insurance companies and their features. Compare your options and get a free car insurance quote from Moneymax!
| | | | | | |
| --- | --- | --- | --- | --- | --- |
| Car Insurance Company | Maximum Total Sum Insured | CTPL Coverage | Own Damage & Theft Coverage | Acts of Nature Coverage | Death or Disablement Coverage |
| FPG Insurance | ₱4 million | ✔️ | ✔️ | ✔️ | |
| Malayan Insurance | ₱7.5 million | ✔️ | ✔️ | ✔️ | |
| The Mercantile Insurance Corporation | ₱5 million | | ✔️ | ✔️ | |
| OONA Insurance (formerly MAPFRE) | ₱5 million | ✔️ | ✔️ | ✔️ | ✔️ |
| PGA Insurance | ₱3 million | | | | ✔️ |
| SGI Philippines | ₱5 million | ✔️ | | ✔️ | ✔️ |
| Standard Insurance | ₱5 million | ✔️ | ✔️ | ✔️ | ✔️ |
| Stronghold Insurance | ₱3 million | | ✔️ | | |
Sources: