Add affordable car insurance to the list of things you need but hope you'll never use. Alas, just like using power generators, fire extinguishers, and basic first aid kits, you'll eventually have to go through a car insurance claim process.
Dealing with situations like a car accident or car theft is tedious as it is. You don't need the added stress of handling all the added expenses related to your car. That's why you bought an insurance policy in the first place.
Filing a car insurance claim in the Philippines ensures that you'll receive assistance and compensation for the loss your car will sustain in an accident. As a responsible car owner, it helps to know the entire car insurance claim process and the steps you need to take after a road accident.
After all, you paid good money to protect your car from unforeseen events. You don't want to waste that investment now, do you?
What Should I Do After a Car Accident?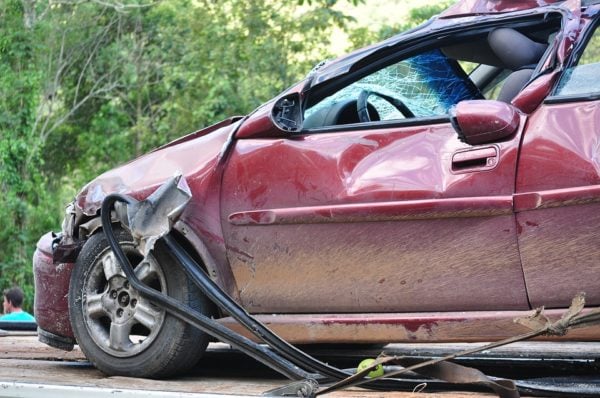 When you get into a road accident, remember to stay calm and have the presence of mind to do the following. This will help speed up the processing of your car insurance claim.
1. Get a Police Report
Don't forget to request a police report since it's a requirement when you file an insurance claim. The police will gather all important details, investigate the incident, and note the damage to vehicles and properties.
If there are no police in the area, write down and sketch the details of the accident on a sheet of paper then ask all parties involved to sign it.
2. Take Pictures of the Situation
Using your smartphone, take pictures of the accident with the actual vehicle position, a close-up view of the destroyed portion of your vehicle showing the plate number, and other vehicles involved in the collision. Also, check the dash cam videos from the cars involved for added evidence.
3. Get All the Important Information
Get the following details needed for filing a car insurance claim from the other party. If the other party fled and you failed to identify the other vehicle, talk to the witnesses around the area for more details.
Names, contact details, and addresses of the other party
Names, contact details, and addresses of the witnesses
Model and plate number of the cars involved
Driver's license number
Details of the car insurance policy of the other car
4. Undergo a Medical Examination
This step is important to secure a medical certificate, another insurance claim requirement. It will indicate the extent of the injury sustained and the required treatment or medication.
What are the Requirements to Claim Car Insurance in the Philippines?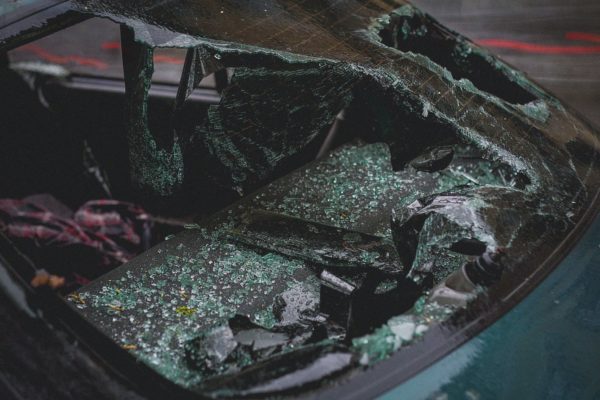 When filing a car insurance claim in the Philippines, your insurance provider will require you to present certain supporting documents.
📌 Primary Car Insurance Claim Requirements
Here are the basic car insurance claim requirements you need to secure.
Police report - Must contain a detailed account of how your car was destroyed (in case of own fault) and who's at fault (when the accident is somebody else's fault)
Accomplished insurance claim form - Fill out an online form from the insurer's website or head to its office to complete the form in person. You may also contact your insurance provider via email and submit the form and other requirements online.
Pictures of the damaged or lost parts of your vehicle and the full view of the car showing the plate number
Car repair estimate
Photocopy of driver's license with official receipt (OR)
Photocopy of certificate of vehicle registration with MVRR number
📌 Additional Claim Requirements
Aside from the basic documents, you also need to prepare other car insurance claim requirements depending on the nature of your claim.
For auto passenger personal accident claims:
Valid ID (photocopy)
Birth certificate (photocopy)
Marriage certificate (if applicable)
Certificate of employment
Original copy of the medical certificate and medical receipts with prescription
Certified true copy of death certificate
Certified true copy of funeral bills or receipts
For third-party bodily injury claims:
Valid ID (if the third party is of legal age)
Birth certificate (if the third party is a minor)
Original copy of Medical Certificate and medical receipts with prescription
Income tax return (in case of loss of income)
For third-party death claims:
Valid ID of heirs or claimants (photocopy)
Birth certificate (photocopy)
Marriage certificate (if applicable)
Certified true copy of death certificate
Certified true copy of funeral bills or receipts
Income tax return (in case of loss of income)
For third-party property destruction claims:
Letter of claim from a third-party insurer or claimant
Police sketch plan of the accident scene
Original copy of Certification of No Claim issued by the third-party insurer (for vehicles)
Proof of ownership (for non-vehicle properties)
For lost or stolen vehicle claims:
Full set of keys of the lost car
Car insurance policy (original copy)
Alarm Sheet and Complaint Sheet from the Traffic Management Group or TMG (original copies)
Certificate of Non-Recovery from TMG (original copy)
Original copy of Cancellation of Chattel Mortgage (if applicable)
Letter of release from the financial institution (if applicable)
For Acts of Nature/Acts of God claim:
If your vehicle got destroyed due to a natural disaster and your car has an Acts of Nature coverage, you can make an Act of God car insurance claim.
Filled out car insurance claim form
Police report or notarized affidavit of the incident
Photos showing the destroyed portion and plate number
Repair estimate
Photocopy of driver's license
Photocopy of car registration documents (OR and CR)
Read more: When the Unexpected Happens, You Can File Any of These Types of Car Insurance Claims

Car Insurance Claim Process in the Philippines
Once you have all the needed information, documents, and evidence of the incident, you can proceed with filing a claim. Here's how to claim car insurance in the Philippines.
How to Make a Claim with the Car Insurance Company
Car insurance providers in the Philippines have different requirements, procedures, and other things related to claims, so it's best to consult your insurer for specific questions and concerns on your insurance claim.
If you prefer to handle everything yourself in your claims processing—from filing a claim to getting approval—then it makes sense to deal directly with your car insurance provider.
To file a vehicle claim, call, email, or visit your insurer's claims services or customer service department as soon as possible. Report the damage or loss and provide the following information:
Nature of vehicle damage/loss
Date and time of the incident
Your contact details
Policyholder's name
Policy number
Nature of claim (i.e., own fault, theft, third-party bodily injury, etc.)
A claims service officer will guide you through the process, explaining the steps to filing a claim. You'll also be provided with a list of requirements to submit, forms to accomplish, and a referral to the insurance company's accredited car repair shops.
Of course, the officer can also assist you with your concerns or questions about your vehicle claim. For example, the claims services staff can coordinate with the roadside assistance team for towing your car. You may also ask for a referral for legal consultation.
Know more about these car insurance providers in the Philippines:
How to Contact a Car Insurance Company When Filing a Vehicle Claim
Some car insurance companies in the Philippines accept claims filed directly by their clients. Here are their contact details:
Car Insurance Company
Phone Number
Email Address
Office Address
Cocogen
(02) 8830 6000
client_services@cocogen.com
22/F One Corporate Center, Doña Julia Vargas Ave., cor. Meralco Ave. Ortigas Center, Pasig City
FPG Insurance

(02) 8859 1200
(02) 8862 8600
(02) 8771 8500
(02) 7944 1300

phcustomercare@fpgins.com
6/F Zuellig Building, Makati Ave. cor. Paseo de Roxas, Makati City
Malayan Insurance
(02) 8628 8600
csc@malayan.com (Alternatively, you can fill out and submit the online Claim Forms.[1])
4/F Yuchengco Tower, 484 Quintin Paredes St., Binondo, Manila (plus branches nationwide[2])

OONA Insurance (formerly MAPFRE)

Hotline: (02) 8876 4400
Globe: 0917 581 7175
Smart: 0920 918 6242

info@oona-insurance.com.ph (Alternatively, you can fill out and submit the online Report a Claim Form.[3])
MAPFRE Insular Corporate Center, Acacia Ave., Madrigal Business Park, Ayala Alabang,
Muntinlupa City
Mercantile Insurance
(02) 8527 7701 to 20
gen_info@mici.com.ph
2/F The Mercantile Insurance Bldg. Gen. Luna St. cor. Beaterio St. Intramuros, Manila
Oriental Assurance
(02) 8631 7851 to 66
Fax: (02) 8631 7815
info@orientalassurance.com
2/F OAC Bldg., 27 San Miguel Ave., Ortigas Center, Pasig City (plus provincial branches nationwide[4])
Pioneer Insurance

Trunkline: (02) 7750 9999 / (02) 8812 7777
Landline: (02) 7750 5433 / (02) 8812 2832
Globe: 0917 871 3641 / 0917 540 0934
Smart: 0919 061 8859 / 0999 993 4054

service@pioneer.com.ph
108 Paseo de Roxas, Legazpi Village, Makati City
Prudential Guarantee

0917 842 7424
Head Office: (02) 8810 4916 /8 878 3000
For roadside assistance: (02) 8459 4734

customercare@prudentialguarantee.com
pgainfo@prudentialguarantee.com

119 Carlos Palanca St. Legaspi Village, Makati City
SGI Philippines

Phone: (02) 8848 0188
Fax: (02) 752 2200

info@sgiphils.com.ph
8741 Paseo de Roxas, Makati City
Standard Insurance
(02) 8845 1111
Fill out and submit the Online Claim Notification Form.[5]
See branches here.[6]
Stronghold Insurance

(02) 8891 1329 to 37
Globe: 0917 621 9530
Smart: 0920 981 4936

Email address is not available, but you can follow Stronghold's car insurance claim process on its website.[7]
17/F, Security Bank Centre, 6776 Ayala Avenue, Makati
How to File a Claim Through Your Car Insurance Agent or Broker
Filing a claim directly with your car insurance provider is great if you have plenty of time to talk to different people for follow-ups on your claim status. But what if you don't?
If you're too busy to do everything by yourself, approach your agent or broker who assisted you in buying car insurance. The agent or broker can help you with filing a claim. That's part of the bank's, dealership's, or online broker's after-sales service, so take advantage of it.
Simply provide the complete claim requirements to your agent or broker who will then submit them to the car insurance company. The agent or broker will also guide you through the claims process.
For example, if you compared quotes and purchased car insurance through Moneymax, its dedicated claims services team will assist with your claims and roadside assistance needs. Submit all your claim-related documents to claims@moneymax.ph.
Read more: Experience Hassle-Free Claims Processing at Moneymax!
How to Make a Car Insurance Claim Through Auto Repair Shops
Some car insurance firms can accept claims filed through their authorized auto repair shops. Just bring your car to an accredited repair shop and submit the claim documents to an agent. The repair shop will then forward the documents to the car insurance provider for evaluation. Once the insurer issues an LOA, the repair shop will start the repairs.
How to File a Claim Through PAMI (for TNVS Operators)
When you join a TNVS company like Grab as an operator, the LTFRB requires getting insurance from PAMI (Passenger Accident Management and Insurance Agency, Inc.) in addition to your original car insurance policy. PAMI insurance provides passenger and personal accident coverage for public utility vehicles, including ride-hailing services.
If your TNVS car has PAMI insurance coverage, filing a vehicle claim can be done through the nearest PAMI office.[7]
Read more:
Rejected Car Insurance Claim? Here's Why and What to Do
Not all claims end up getting approved. A claim may get rejected if the type of vehicle destruction isn't covered by the policy. Failure to follow the terms and conditions of your car insurance may also lead to a claim rejection.
Why is My Car Insurance Claim Rejected?
Unpaid car insurance premiums
Damage caused by a natural disaster if your policy doesn't have an Acts of Nature coverage
Causing injury or property destruction intentionally (e.g., road rage)
Accepting settlement with the person at fault in an accident
Unlawful activities such as driving without a license (or with an expired license), drunk driving, and violating traffic rules (e.g., beating the red light)
Policy named under a person who isn't driving the car
The vehicle has destroyed parts (e.g., broken headlights, worn-out brake pads) prior to the accident
Read carefully the terms and conditions of your car insurance policy so you know what you're entitled to and when you can make a claim. Also, make sure to pay all your premiums to avoid getting your insurance claim denied.
What Can I Do If My Claim Got Denied?
If the insurance provider rejects your car insurance claim despite meeting the requirements and providing enough evidence, you can file a dispute with the company and request a review.
If your insurer still denied your claim after they reviewed your dispute, you can seek help from the Insurance Commission,[8] which supervises insurance companies in the Philippines. This government agency assists in the settlement of any claim issue between an insurance provider and a policyholder.
Email: publicassistance@insurance.gov.ph
Manila Trunkline: (02) 8523 8461 local 127/103
FAQs on the Car Insurance Claim Process
1. How long does a claim process take?
After submitting all the requirements, the insurance provider will begin the inspection and evaluation of the destroyed car. The car insurance claim period can take as fast as three to seven days, or as long as weeks or months, depending on the gravity of the destruction. It's best to follow up with your insurer from time to time.
2. What is LOA?
Once your claim is approved, the car insurance company will issue a Letter of Authority (LOA), which means you can have your vehicle fixed by the insurer's accredited dealership. The car repair shop will only begin the repair upon the release of the LOA.
3. What is a Certificate of No Claim in insurance?
In case of an accident involving a third party, you'll need to secure a Certificate of No Claim from the third party's insurance company prior to the processing of your car insurance claim. This document certifies that the third party has not made any claims from his own insurance, preventing them to file a double claim in the future.
4. How to get a Certificate of No Claim in the Philippines?
If the third party doesn't have comprehensive car insurance, they can still secure a Certificate of No Claim from their CPTL insurance provider. Note that most providers charge ₱50 to ₱100 to produce a Certificate of No Claim, while the more high-end providers don't charge anything.
Final Thoughts
Now that you have a general idea of the car insurance claim process in the Philippines, you should feel more confident the next time you get into a fender bender. But if the entire process of how to claim car insurance in the Philippines still overwhelms you, we're here to help!
Moneymax can take you through the entire process of filing a car insurance claim. We'll help you in every step of the process, from accomplishing your requirements to getting you your LOA. And the best part? Our services are free! Get started by clicking below.
Get a Free Car Insurance Quote!
Thinking of switching your car insurance to a different provider? Below is a list of top companies and their features. Compare your options and get a free car insurance quote from Moneymax!
| | | | | | |
| --- | --- | --- | --- | --- | --- |
| Car Insurance Company | Maximum Total Sum Insured | CTPL Coverage | Own Damage & Theft Coverage | Acts of Nature Coverage | Death or Disablement Coverage |
| FPG Insurance | ₱4 million | ✔️ | ✔️ | ✔️ | |
| Malayan Insurance | ₱7.5 million | ✔️ | ✔️ | ✔️ | |
| The Mercantile Insurance Corporation | ₱5 million | | ✔️ | ✔️ | |
| OONA Insurance (formerly MAPFRE) | ₱5 million | ✔️ | ✔️ | ✔️ | ✔️ |
| PGA Insurance | ₱3 million | | | | ✔️ |
| SGI Philippines | ₱5 million | ✔️ | | ✔️ | ✔️ |
| Standard Insurance | ₱5 million | ✔️ | ✔️ | ✔️ | ✔️ |
| Stronghold Insurance | ₱3 million | | ✔️ | | |
Sources: