The rainy season is here and with it comes the hassle of commuting. Until November, motorists will experience more car breakdowns, traffic jams, and heavily flooded roads.
The worst-case scenario is when people get injured, leave their property behind, or die due to rising floodwater, falling trees, and lightning strikes. In June 2023, for instance, around 500 families in Barangay Desamparaados, Iloilo City had to evacuate their homes due to knee-level floods caused by Typhoon Betty.[1]
With all the non-stop rains, it's important to stay in the loop regarding flood-prone areas in the Philippines. You don't want to get stranded on the road soaking wet and worrying about a potentially damaged car.
Taking note of these areas will also guide you on where to park or pass through when traveling.
List of Flood-Prone Areas in the Philippines 2023
☔ Flood-Prone Areas in Caloocan
Flooding in Caloocan City is usually caused by river overflow, excessive rainfall, and inadequate channel capacity.
Rizal Avenue
ITC Compound near General Luis St.
General Pio Villanueva St. to Lapu-Lapu St.
Roxas St. to Baltazar St., West Gracepark
Sabalo St. to Libis Talisay
East Gracepark
P. Rizal Extension to San Miguel St.
☔ Flood-Prone Areas in Las Piñas
Low-lying areas in Las Pinas experience flooding due to rapid urbanization and development where settlements are established in hazard-prone areas.
Naga Road
Quirino Avenue
Alabang-Zapote Road
Tramo Line to Casimiro-Camella Subdivision and F. Santos
Tiongquiao Road to CAA
☔ Flood-Prone Areas in Makati
The frequency of floods in Makati is attributed to the 16 creeks and canals surrounding the city.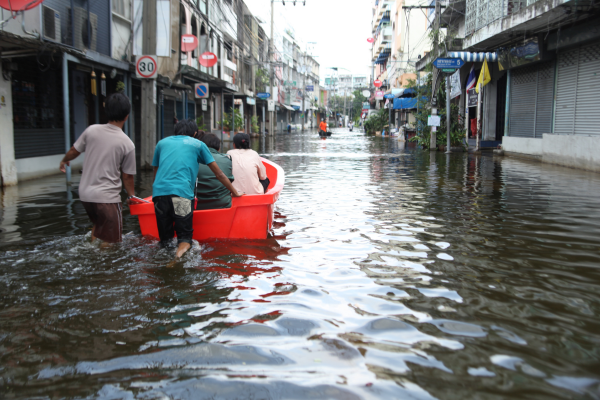 Carmona
Cembo
East Rembo
EDSA Pasong Tamo
EDSA Estrella
Magallanes Tunnel
Forbes Park
Guadalupe Nuevo
Kasilawan
La Paz
Don Bosco
Osmeña Skyway
Buendia, South Superhighway
☔ Flood-Prone Areas in Malabon
Malabon has the lowest natural resilience among all the cities in Metro Manila. Flooding in the city is caused by obstruction of river flow and pollution.
Dagat-Dagatan Avenue Extension
Dulong Duhat
General Luna
Gov. Pascual to Maria Clara
Letre near University of the East
M.H. Del Pilar to San Vicente
P. Aquino to Tonsuya
☔ Flood-Prone Areas in Mandaluyong
Mandaluyong has the second-highest resilience to natural disasters. However, the high frequency of flooding in the city is due to settlements in flood-prone areas.
Acacia Lane
EDSA Connecticut
EDSA–Megamall
F. Martinez corner Dela Paz St.
F. Ortigas Street
Hagdang Bato Ibaba
J. Luna near JRU
Kalentong near Shaw Boulevard
Maysilo Circle
New Zaniga
Ortigas Avenue near La Salle Greenhills
P. Cruz St.
Shaw Boulevard Tunnel
☔ Flood-Prone Areas in Manila
Typhoons and flooding frequently hit the city of Manila. Flooded areas in Manila can be attributed to a high level of urbanization and the low natural ecosystem level.
España to Lacson
Lagusnilad Underpass
Maria Clara to Maceda
Maceda to Laon-Laan
Maceda to Simoun
Malvar St.
P.Burgos near Manila City Hall
Pedro Gil St.
Quirino Avenue and Taft Avenue going to Roxas Boulevard
Recto to Morayta
Rizal Avenue corner R.Papa
☔ Flood-Prone Areas in Marikina
Marikina is most vulnerable to the hazards of natural disasters mainly due to its proximity to the Marikina River and settlements established in slopes and flood-prone areas.
Anastasia Village
Barangka
Concepcion
Marikina-Pasig border near LRT Santolan
Provident Village
Twinville Subdivision

☔ Flood-Prone Areas in Muntinlupa
High urbanization in Muntinlupa worsens the flooding in the city. Cemented pavements and roads cause stormwater to settle in the city's drainage systems.
Arandia St.
E. Rodriguez Avenue
East Service Road
JPA Subdivision
M.L. Quezon Road
Montillano St. National Road
PNR Open Canal Multi-Land
PNR Track
San Guillermo Road
☔ Flood-Prone Areas in Navotas
Navotas has the least exposure to natural disasters among the cities in Metro Manila. However, it still experiences flooding due to its location.
Navotas West
North Bay Boulevard
Sipac
Tangos
Tanza 1 and 2
☔ Flood-Prone Areas in Parañaque
Paranaque has the fifth highest natural resilience to disasters, even if the city's location makes it prone to typhoons and floods.
Canayan Road
Daang Batang
East Service Road corner Tanyag
Fourth Estate, Sucat Road
La Huerta Market
NIA Road to Macapal
Sucat Road corner C-5 Extension
Taft Avenue Extension
West Service Road, Merville
☔ Flood-Prone Areas in Pasay
Pasay City's high urbanization rate contributes to its susceptibility to flooding.
Barangay 179 near Maricban Creek
Macapagal Ave. near World Trade Center
Pasay Taft Rotonda
St. Joan St
Vitra Subdivision
☔ Flood-Prone Areas in Pasig
Pasig City is intensely urbanized. Urban green spaces are estimated at less than 1% of the city's land area.
C-5 Bagong Ilog
C-5 Eagle
Floodway
Manggahan
Rosario
Santolan near Marikina-Pasig border and LRT Santolan
Joseph and Countryside near SM East
☔ Flood-Prone Areas in Pateros
Pateros has a large number of non-permanent structures built in hazardous and flood-prone areas.
E. Mendoza St
M. Almeda St. cor. Bagong Calzada
San Guillermo
Second District
Sta. Rosa Bridge
☔ Flood-Prone Areas in Quezon City
Flooding in Quezon City is mainly caused by creek overflow and clogged drainages due to improper garbage disposal.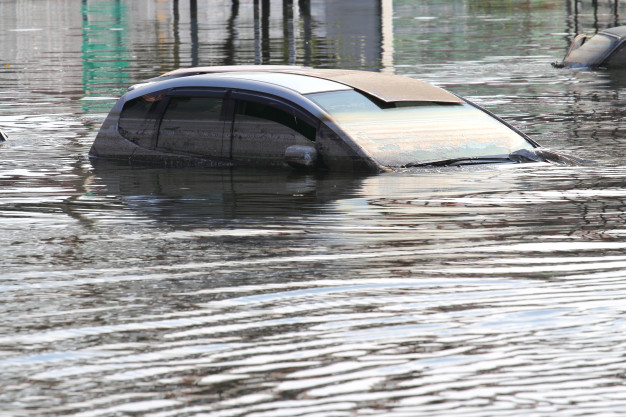 18th Avenue corner P. Tuazon
Araneta Avenue corner Maria Clara
Aurora Boulevard to Harvard St.
Biak na Bato
Bitoon Circle near Commonwealth Avenue
C-3 Sgt. Esguerra
Commonwealth Avenue, Visayas Ave.
EDSA Muñoz
NLEX A. Bonifacio
Balintawak
Roxas District near Quezon Ave.
Scout Tobias corner Timog
Tandang Sora near Commonwealth
Tatalon near Talayan Creek
Tomas Morato corner Scout Lozano
☔ Flood-Prone Areas in San Juan
San Juan also experiences frequent flooding. It's one of the most flood-prone areas in the Philippines. Approximately 10% of San Juan's land area is deemed unfit for development due to its slopes and proximity to the San Juan River.
Balong Bato
Leyva
B Sto. Domingo
Fernandez St
Katubusan
San Lorenzo Ruiz near Skyway
☔ Flood-Prone Areas in Taguig
Like any other city in Metro Manila, Taguig is also prone to flooding and other natural disasters due to the significant loss of urban green spaces and the development of infrastructures.
Bayani Road near C-5
C-5 BCDA
C-5 McKinley
Ibayong Tipas
Lower Bicutan
Napindan
New Lower Bicutan
Wawa
☔ Flood-Prone Areas in Valenzuela
Valenzuela is highly vulnerable to climate-related hazards. The city's Tullahan River is also considered one of the dirtiest rivers in the country.
Mansanas St. to Anonas St
MacArthur Highway near Fatima Medical Center
Alcanar St. to Mansanas St.
Waling-Waling St. to Adelfa St
Veinte Reales Creek to Caltex Gas Station
H. Del Pilar St.
San Guillermo St. to Karuhatan Road
Marulas Creek to Tamaraw Hills St.
Angeles St. to De Guia St.
Other Flood-Prone Areas in the Philippines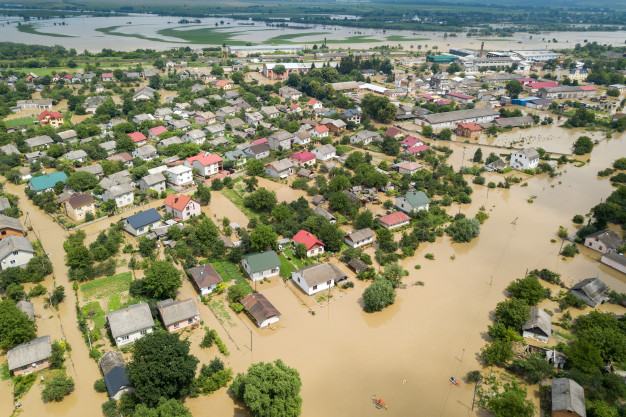 Venturing outside of Metro Manila? Take note of this list of other flood-prone areas in the Philippines.
☔ Flood-Prone Areas in Bataan
Hermosa
Abucay
Balanga
Samal
Orani
Orion
Pilar
☔ Flood-Prone Areas in Batangas
Calaca
Cuenca
Laurel
Lipa City
Mabini
Mataas na Kahoy
Rosario
San Juan
Tuy
☔ Flood-Prone Areas in Bulacan
Cristo, Angat
Santa Lucia, Angat
Bambang, Bulakan
Taliptip, Bulakan
Iba, Hagonoy
Abangan Sur, Marilao
Saog, Marilao
Bangkal, Meycauayan
Caingin, Meycauayan
☔ Flood-Prone Areas in Cavite
Bacoor
Cavite City
Kawit
Naic
Noveleta
Rosario
Tanza
☔ Flood-Prone Areas in Cordillera Administrative Region (CAR)
Abra
Apayao
Benguet
Ifugao
Kalinga
Mountain Province
☔ Flood-Prone Areas in Laguna
Biñan
Calamba
Dela Paz
Pansol
San Isidro
San Pedro
☔ Flood-Prone Areas in Nueva Ecija
Aliaga
Bongabon
Cabanatuan
Cuyapo
Gapan
Guimba
Lupao
Science City of Muñoz
☔ Flood-Prone Areas in Pampanga
Balibago, Angeles
Castuli, Macabebe
Floridablanca
Jose Abad Santos Avenue, San Fernando
MacArthur Highway, San Fernando
Mancantian, Porac
Santa Monica, Masantol
Sapang Kawayan, Masantol
☔ Flood-Prone Areas in Pangasinan
Calasiao
Dagupan City
Bolinao
Sual
Santa Barbara
Mangaldan
Laoac
Santa Maria
Binmaley
Agno
☔ Flood-Prone Areas in Rizal
Gitnang Bayan, Antipolo
Marcos Highway, Antipolo
Mayamot, Antipolo
Villaluz St., Angono
Felix Avenue, Cainta
Junction, Cainta
Karangalan Avenue, Cainta
Midtown Village near Pasig-Cainta Border
Ortigas Avenue Extension, Cainta
Youngstown Village, Cainta
Sitio Wawa, Montalban
Burgos, Rodriguez
Ampid, San Mateo
Cecilla St., San Mateo
Ciudad Liezel Banaba, San Mateo
Felicidad Village, San Mateo
Dolores, Taytay
Golden City Subdivision, Taytay
Tikling, Taytay
☔ Flood-Prone Areas in Tarlac
Maliwalo
San Miguel
San Rafael
San Sebastian
☔ Flood-Prone Areas in Zambales
Botolan
Cabangan
Castillejos
Iba
Narciso
Olongapo
Palauig
San Antonio
San Felipe
San Marcelino
Santa Cruz
Subic
What Causes Flooding in Flood-Prone Areas in the Philippines?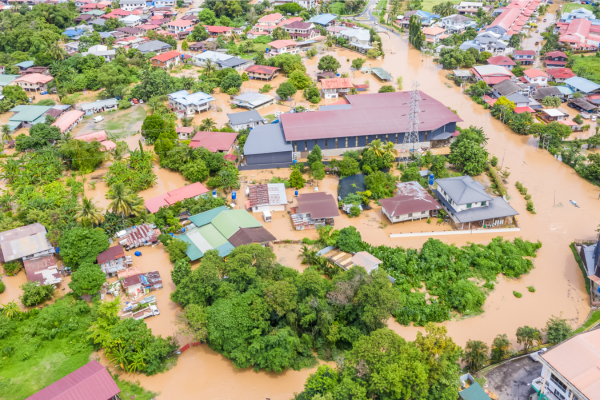 Here are factors that cause certain areas in the Philippines to be prone to flooding:
Proximity to river basins - Catch basins are places through which water from other areas flows before reaching river basins. If the drainage system within the catch basin is clogged or inefficient, the water will cause unprecedented flooding. Some of the country's biggest catch basins include Cagayan, Pampanga, Agno, and Bicol.
Inadequate drainage capacity - As mentioned, poorly built and planned drainage systems cause flooding. For instance, flood-prone areas in Manila are mainly due to insufficient drainage at the corner of Quirino Avenue and Pedro Gil, Dapitan Street/Basilio to Casanas Street, and others.
Clogged waterways - According to the MMDA, a total of 32 truckloads of trash are being collected from all 57 pumping stations across Metro Manila.[2] These trash block canals and other waterways.
Informal settlers - Illegally reclaimed areas along estuaries, such as rivers, can reduce their capacity to hold excess rainwater during typhoons.
Non-stop rains - Non-stop rains from typhoons and habagat contribute to high inflows in dam reservoirs, which leads to opening floodgates and releasing water to low-lying areas.
Illegal logging and agriculture - Cutting trees and planting crops (including the use of herbicide) along mountain slopes cause the death of lush vegetation and the weakening of soil. This is why Cagayan province frequently experiences intense flooding.[3]
How to Know If an Area is Prone to Flooding
If you plan to drive even when it's raining, apps like Google Maps and Waze can help you navigate past flooded roads. PAGASA's General Flood Advisory[4] can also help you keep track of flood-prone areas in the Philippines.
Make sure to stay updated on the weather forecast in your area. Tune in to your favorite news outlet to get the latest weather update or set up a Google News alert.
Read more: Why are NDRRMC Text Alerts Important and How to Get Them?
How Can You Prepare for a Flood?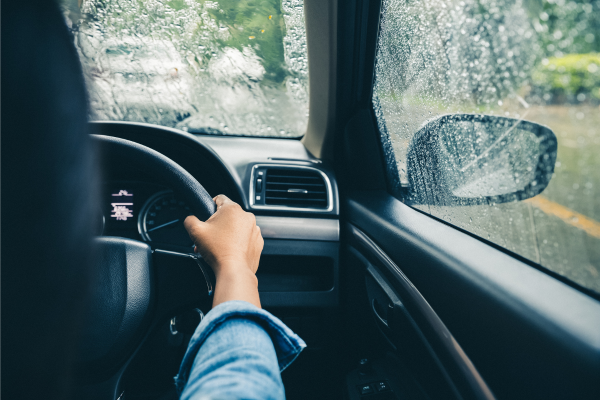 Make sure that your vehicle has car insurance coverage. If not, shop for providers of the best car insurance in the Philippines. This will secure you financially in case your car gets damaged by floods.
Also, before leaving home or work, check your car from top to bottom, inside and out. Keep road safety driving tips in mind.
Aside from securing your vehicle, consider the following as well:
Understand the flood warning system in your area. For Marikina, the authorities raise the first alarm when the water level reaches the 15-meter mark, and the second alarm when the water reaches the 16-meter mark.
Before any disaster, discuss emergency measures with your family. Designate an evacuation area for your family. Check out evacuation centers offered by the government and private organizations. Reach out to authorities early so it won't be difficult for rescuers to search during the surge.
During a flood, do not attempt to cross flowing rivers, water-covered roads, or bridges.
After a flood, avoid switching on your appliances immediately. Wait for the water to totally subside and for every part of the house to become clean and dry before turning on your house's main switch.
Keep an emergency bag with extra clothes, toiletries, slippers, and a power bank in case you get stranded. Of course, don't forget to bring a jacket and umbrella!
Final Thoughts
Traveling in stormy weather is never ideal. But when you got to go, you got to go. Just stay updated with the news alerts and weather updates, drive carefully, and try to stay dry.
We can never avoid the rain, but we can avoid the hassle it causes. If you're living in any of the flood-prone areas in the Philippines, understand how you can help mitigate flooding and reduce its impacts on you, your loved ones, and your property.

Sources: