Investing in stocks from the Philippine Stock Market (PSE) can help you achieve your financial goals more quickly. It may allow you to beat inflation and save money at a faster rate. However, you should never invest your money blindly. If you purchase stocks "just because" and not knowing why you're buying them, then perhaps it's time to rethink your strategy.
To avoid falling for traps and losing your hard-earned money, you should determine how to pick stocks that fit your financial goals. Let's explore how you can pick stocks in PSE for both day trading and long-term investment.
Day Trading versus Long-Term Investment
Day trading and long-term investment are two different approaches. However, they both have the same end goal—making a profit from the stock market. In general, day traders take advantage of both rising and falling markets to enter and exit positions over a shorter time frame, taking smaller, more frequent profits[1]. While investors aim to get larger returns over an extended period of time. Take a closer look at these approaches when deciding how to pick stocks.
What is Day Trading?
Day trading involves more frequent transactions in the stock market. Its goal is to make a profit that outperforms buy-and-hold-investing. You can generate a profit from day trading by buying at a lower price and selling the stocks at a higher price within a relatively short period.
Day trading isn't for everyone, you must have enough capital to sustain this approach. You should also fully commit to the lifestyle, treating it as a full-time job. Moreover, you must be well-adept with mathematical analyses and be full of financial knowledge. When deciding how to pick stocks, consider this approach only if you can fully commit to it.
Read more: 5 Things You Should Know As a Day Trader in Stock Market
What is Stock Investing?
On the other hand, stock investing aims to gradually build wealth over the years. This can be done by buying and holding stocks, bonds, mutual funds, and other investment instruments. Investments are typically held for an extended period to take advantage of interest, dividends, and stock splits along the way.
Stock investment is perfect for people who don't want to day trade but want to make a profit from the stock market. This is also ideal if you are willing to wait the market out for an extended amount of time before making a profit.
Read more: 5 Stock Trading Strategies for Aspiring Traders
How to Pick Stocks For Day Trading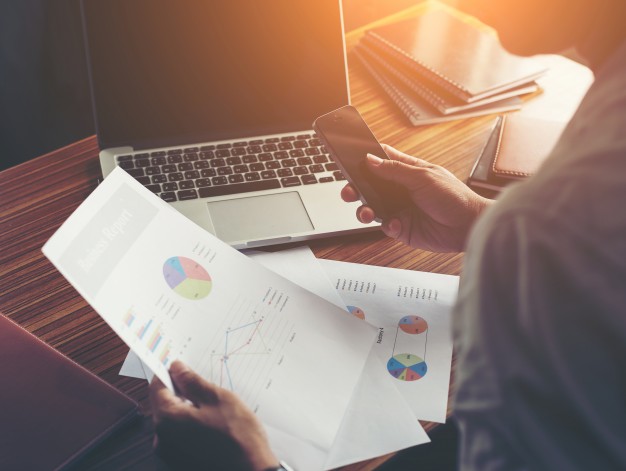 Day trading isn't for the faint of heart. It requires focus, patience, and a whole lot of analysis to make a profit. Here are some of the tips you should consider when deciding how to pick stocks for day trading:
1. Check stocks with high liquidity
Liquidity pertains to how fast an asset can be bought or sold in the stock market. You may want to be on the lookout for stocks with high liquidity as they are easier to day-trade and tend to be a bit cheaper.
2. Pay attention to trading volume
You can use the trade volume index (TVI) to determine whether to buy a stock or not. This can help you measure the amount of money flowing in and out of an asset. The volume of stock traded measures the times it is bought and sold at a given time frame, typically within a single trading day.
3. Keep track of volatility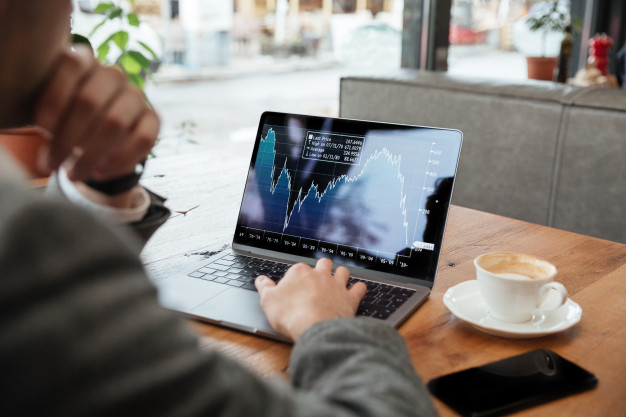 More volatile stocks make for easier day-trading strategies. A stock can be volatile if its issuing corporation experiences more changes in its cash flows. You can take advantage of asset mispricing when unexpected circumstances occur that spike up a stock's volatility.
4. Follow the trend
Check for stocks that go with their index group. When the index moves up, the stock will also grow. This can help you pick the stronger stocks when considering an approach for how to pick stocks in day trading.
The stock market moves in waves, experiencing an uptrend or a downtrend. During an uptrend, you can take long positions. On the other hand, focus on a short position when the market is in a downtrend. Additionally, you can start trading with the new trend when the major trend shifts.
Read more: 3 Things To Do When The Philippine Stock Exchange Is Down
5. Use trendline
Trendlines are easily recognizable lines that traders draw on charts to connect a series of prices together or show some data's best fit[2]. You can use this to have a good idea of the direction in which a stock's value might move.
6. Learn when to take regular profit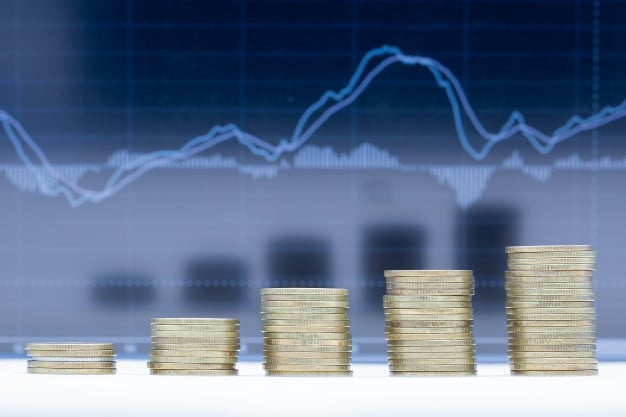 When day trading, you may want to spend as little time as possible in trades that are losing money or moving in the wrong direction. When you're in an uptrend or long position, take profits at the former price high of the current trend. If you're in a downtrend, take profits at just below the former price low of the current trend.
7. Manage your risks
Create a day trading strategy that can help preserve your capital and minimize losses. Identify what risk level you can afford. You should analyze and calculate your day trading strategy to make an informed and educated trading decision. If you're just starting out, pick a stock where risk is minimal. As your skills and experience develop, you can expand the risks associated with stocks you want to pick for trading.
8. Do your research
Whether you're a newbie or a seasoned day trader, research still plays a vital role when picking stocks. Identify the index and find the sectors you are interested in. Then, create a list of stocks with these sectors and determine liquid stocks. In addition, you should brush up on your technical and fundamental analyses to find the right stocks.
Read more: Compare the Best Online Trading Platforms in the Philippines!
How to Pick Stocks For Long-Term Investment
If you want to enter the stock market to fulfill long-term financial goals, investing in stocks may be for you. Here are some tips to consider when deciding how to pick stocks for long-term investment:
1. Do your homework
Researching before investing in the stock market should be a no brainer. This process plays a vital role when deciding how to pick stocks. Do your market research to determine potential stocks that may provide great returns.
2. Keep an eye on the fundamentals
There are many fundamental factors you can analyze to determine which stocks are good for long-term investments. These factors will help you determine a company's financial health and whether its stocks are under or overvalued.
Some of the fundamentals you should focus on are:
Dividend consistency. A company's ability to pay and raise its dividends. It should show that the company has predictability in its earnings.
Price/earnings ratio. The price/earnings ratio or P/E ratio can help you identify whether a company's stock is overvalued or undervalued. A higher P/E ratio may mean investors are more willing to pay for those earnings. On the other hand, a lower P/E ratio may indicate that the market has pushed the stocks below their actual value.
Earning projections. These are a company's projected earnings for the future. See if a company's earnings are likely to remain strong or may fluctuate. This will help you determine if stocks from the company are a good buy or not.
Debt and current ratios. Look at a company's debt and current ratios before deciding how to pick stocks from it. The debt ratio determines the number of assets financed with debt, while the current ratio can help you determine the company's ability to pay for its debt obligations. To get a company's current ratio, divide its current assets by the company's current liabilities. The higher the number, the more liquid the company is.
3. Purchase stocks from stable companies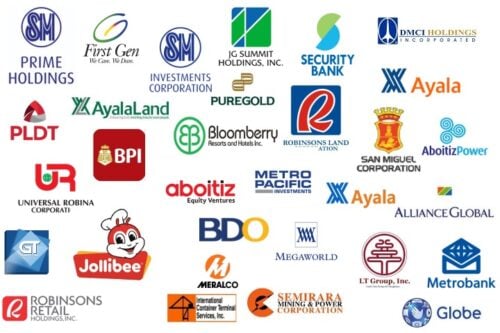 When picking a stock for long-term investment, it's common sense that you would want to buy stocks from a stable company. You will be holding the share for years, so choose stocks for a profitable business as much as possible. You may also want to choose a company that has growth potential for the future.
4. Choose an industry you're familiar with
It may be easier if you buy stocks from a company you understand well. For example, if you're a financial advisor, selecting a company from the finance industry can give you an advantage because you are familiar with the inner workings and culture of that company. Additionally, you may be able to easily identify which stocks perform well in the future in an industry you are familiar with.
5. Invest when the market is down
Find the right companies with undervalued stocks and invest in them. However, you still have to be cautious. Do your due diligence and analyze the company's financial health before you buy their stocks.
Read more: When is the Best Time to Buy Stocks? A Cheat Sheet for Beginners
6. Also manage your risks
Just like in day trading, you should have a risk management plan when investing in stocks for the long haul. Identify the level of risk you can live with. Develop a strategy that can help you make a profit while minimizing your risk level.
Final Thoughts
Whether you want to day trade or invest, do your research before picking a stock. You also have to determine a strategy that fits your financial goal. Make sure to have risk management in place to help minimize your losses if push comes to shove. Keep in mind that while stocks have their benefits, there are also drawbacks you must be prepared for.

Sources: