Before, the stereotype of stock market investors was like this: executives in their 50s to 60s earning a substantial salary and having millions of pesos for investments.
But times have changed. The 2018 Stock Market Investor Profile report of the Philippine Stock Exchange (PSE) notes that nearly two-thirds of those who invest in stocks nowadays are young investors, most of which are 30 to 44 years old (43.1%). Millennial investors in the 18-29 age group are also on the rise, comprising of 21.5% of total stock market accountholders in 2018 from only 16.2% in 2017.
More and more Filipinos realize the importance of starting early when it comes to investing in the stock market. And there's no better time to do it than today.
But don't dive in yet without knowing the basics. Get your headstart with this simple guide to stock investing for beginners in the Philippines.
What are Stocks?
Stocks are shares of ownership of a company listed in the PSE. When you purchase stocks of a PSE-listed or publicly owned corporation, you become one of its shareholders or stockholders, which means you're a part-owner of that company. You can join in the company's growth and profits in the future. But this also means you may lose some of your investment if the company performs poorly or suffers a loss.
What is Stock Market?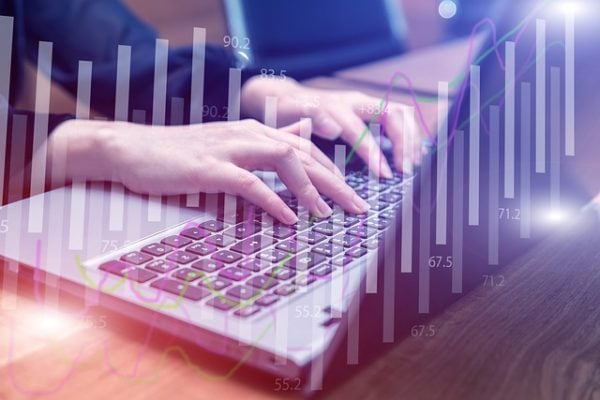 The stock market is where stocks are bought and sold to investors. Companies that need to raise funds for business expansion to sell a minority part of its ownership—also called stocks or shares—to the public.
In the Philippines, the PSE is the only corporation that runs the local stock market. Established in 1927 (then called the Manila Stock Exchange), the PSE is also one of the oldest stock exchanges in Asia.
Why Invest in Stocks?
Stocks are among the best types of assets to invest in. Here are the three major reasons to start stock market investing.
1. Capital Growth/Price Appreciation
Once you own a stock of a company, you can make money through the increase in the market price of a stock. You buy the stock at a low price and then sell it when its price rises in the future.
For example, if you purchase 100 shares of a corporation at PHP 10 per share and sell them a year later for PHP 20 per share, you'll gain a 100% return on your investment (ROI) or PHP 2,000 on the 100 shares.
Based on historical data, long-term stock investing offers higher yields (with the PSEi growth rate averaging at 10%+) than most types of investments. Unlike bonds, time deposits, and government securities, stock investments can beat the impact of inflation.
This makes stock market investing ideal for long-term financial goals such as retirement. The earlier you start, the higher the returns you'll get.
To illustrate here's a table showing four different types of stock market investors—some started early, while others started late—who invest the same amount every month (PHP 5,000) and how much they can earn when they hit the retirement age.
| | | | | |
| --- | --- | --- | --- | --- |
| Started investing at age | 25 | 35 | 45 | 55 |
| Number of years invested | 40 | 30 | 20 | 10 |
| Total amount invested (PHP) | 2.4 million | 1.8 million | 1.2 million | 600,000 |
| Total value of investment at age 65* (PHP) | 16.7 million | 7.3 million | 2.9 million | 929,134 |
*Assuming an annual growth rate of 8% per year
As you can see, starting early in your 20s allows you more time to grow your funds at a compounded rate in the stock market.
Read more: Why You Shouldn't Be Scared of the Stock Market
2. Dividend Income
Most PSE-listed companies, especially the profitable ones, distribute a portion of their earnings to their shareholders by paying dividends in the form of cash or free additional shares of stock. Stock market investors generally receive dividends once or up to four times per year.
For example, if a company declares a cash dividend of PHP 0.35 per share, a stockholder with 10,000 shares of that company will be paid PHP 3,150 (PHP 0.35 x 10,000 minus 10% withholding tax). The investor can either withdraw or reinvest their cash dividend.
If a company declares a 30% stock dividend, a stockholder with 10,000 shares will receive an additional 3,000 shares of stock. The investor can sell these shares after they're issued.
3. Rights of Being a Company's Part-Owner
Being a stockholder of a corporation earns one the right to vote in the election of the Board of Directors in its annual stockholders' meeting. Stockholders also receive a share of the company's remaining assets once it closes down.
Who Can Invest in Stocks?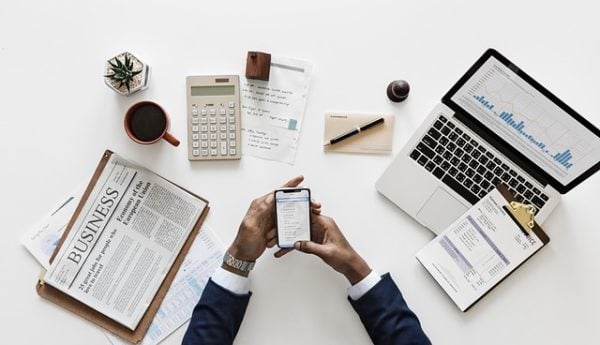 All Filipinos (including OFWs) and foreigners 18 years old and above can invest in the Philippine Stock Exchange.
Minors or children below 18 years old may participate in the stock market through an In Trust For (ITF) account, which should be opened for them by their parents or guardians. In this case, stock investing is ideal for building a child's college tuition fund.
How Much Money Do I Need to Invest in Stocks?
You don't need to earn a big salary to be able to invest in the stock market. In fact, a majority of investors in 2018 earn less than PHP 500,000 per year (or less than PHP 41,666.67 per month), according to the PSE Stock Market Investor Profile report.
You can start investing in stocks for as low as PHP 5,000. Some stockbrokers don't require a minimum investment amount, as long as you have enough money in your account to purchase stocks and pay the trading fees.
How to Start Stock Investing for Beginners
1. Learn the Ins and Outs of Stock Market Investing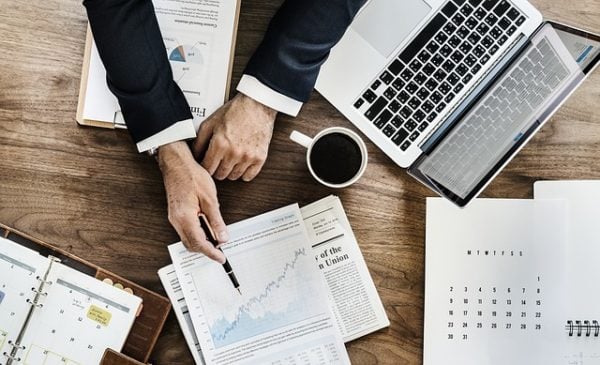 Stock investing seems a complicated process for beginners to comprehend. But as with any field, it can be learned. It takes a lot of research (and patience, of course) to educate yourself on the stock market before you get started.
Most Important Things Novice Investors Should Learn About Stock Investing
How the Philippine stock market works
The best time to buy and sell stocks
The risks of stock investing and how to minimize and manage them
How to properly diversify your portfolio of stocks
Trading and transaction fees (broker's commission, VAT, etc.)
The board lot table that specifies the minimum shares that can be bought or sold at a particular price range
Free Learning Resources for Stock Investing Beginners
To gain more knowledge about investing in stocks, you can read online resources and attend seminars on the basics of stock market investing.
Here are some free learning resources on stock investing for beginners:
PSE's Stock Market 101 seminars[1]
PSE Academy E-Learning Resource[2]
COL Financial's Stock Market seminars[3]
FirstMetroSec's Stock Market 101 seminars[4]
Philstocks' WINvesting seminars[5]
Marvin Germo's Stock Tips Philippines blog[6]
2. Plan Your Stock Investing Strategy
You can't start investing in the stock market without a strategy. Some people are active traders who buy and sell stocks within a day, a week, or a month. Others are long-term investors—they buy and hold stocks over a long period (either in lump sum or periodic investments) and then sell them after reaching their target date or hitting their target ROI.
Read more: 5 Things You Should Know As a Day Trader in Stock Market
Peso Cost Averaging Strategy
For stock investing beginners, the recommended strategy is peso cost averaging. It involves investing a fixed amount on profitable companies at regular intervals (monthly, quarterly, semi-annually, or annually) over a long period (usually five to 10 years).
With peso cost averaging, you buy more shares of a stock when its price is low and fewer shares when the price is high. This keeps your average cost low and helps you reduce the risk while earning good returns.
Blue Chip Stocks in the Philippines
Long-term investing in blue-chip stocks is also a great strategy because of their stable and high potential for profits, as they come from top-performing companies in the Philippines.
As of this writing, here are the blue-chip stocks based on the PSE Index:
| Company Name | Stock Code |
| --- | --- |
| Ayala Corporation | AC |
| Aboitiz Equity Ventures, Inc. | AEV |
| Alliance Global Group, Inc. | AGI |
| Ayala Land Inc. | ALI |
| Aboitiz Power Corp. | AP |
| BDO Unibank, Inc. | BDO |
| Bloomberry Resorts Corporation | BLOOM |
| Bank of the Philippine Islands | BPI |
| DMCI Holdings, Inc. | DMC |
| First Gen Corporation | FGEN |
| Globe Telecom, Inc. | GLO |
| GT Capital Holdings, Inc. | GTCAP |
| International Container Terminal Services Inc. | ICT |
| Jollibee Foods Corporation | JFC |
| JG Summit Holdings, Inc. | JGS |
| LT Group, Inc. | LTG |
| Metropolitan Bank & Trust Company | MBT |
| Megaworld Corporation | MEG |
| Manila Electric Company | MER |
| Metro Pacific Investments Corporation | MPI |
| Puregold Price Club, Inc. | PGOLD |
| Robinsons Land Corporation | RLC |
| Robinsons Retail Holdings, Inc. | RRHI |
| Semirara Mining and Power Corporation | SCC |
| Security Bank Corporation | SECB |
| SM Investments Corporation | SM |
| San Miguel Corporation | SMC |
| SM Prime Holdings, Inc. | SMPH |
| PLDT Inc. | TEL |
| Universal Robina Corporation | URC |
Read more: 5 Stock Trading Strategies for Aspiring Traders
3. Choose Your Stockbroker
This step is crucial because you can't buy and sell stocks on your own. You need a stockbroker to execute those things for you.
What is a Stockbroker?
A stockbroker or trading participant is an individual or company accredited by the Philippine Stock Exchange and Securities and Exchange Commission to place buy and sell orders on behalf of investors.
There are two types of stockbrokers: traditional and online. Traditional stockbrokers provide a licensed salesperson who takes orders through phone calls or email. Online stockbrokers enable their clients to make buy or sell placements through their web-based trading platform.
For first-time stock investors, investing through online stockbrokers is the better choice. Online trading platforms provide quick access to stock research reports, real-time stock market information, portfolio management, and order placement services.
Best Online Stockbrokers for Beginners in the Philippines
Currently, 30 online stock brokerage firms are authorized and licensed to trade stocks in the Philippines. Out of that number, here are the top five online stockbrokers that make stock investing for beginners a lot easy and affordable:
BDO Nomura[7] (requires a BDO savings or checking account and a BDO Online Banking account)
BPI Trade[8] (requires a BPI savings or checking account and an average daily balance of PHP 500 for the settlement account used solely for BPI Trade transactions)
COL Financial[9]
FirstMetroSec[10]
Philstocks
Check the PSE website for the full list of online stockbrokers in the Philippines.
Stockbrokers such as COL Financial and Philstocks offer a free seven-day trial account that provides access to their online trading platform. Take advantage of such offers to experience how it is like using their platform and which one you think works best for you.
Read more:
4. Open an Online Trading Account
Once you've chosen a stockbroker, it's time to open an online trading account with the brokerage company.
You just need to submit a filled-out customer account information form, photocopy of your valid IDs, and your tax identification number (TIN). Other brokers may require specimen signature cards and proof of billing.
After submitting the requirements, wait for the approval of your online trading account, which may take one to two working days.
5. Fund Your Trading Account
As soon as your online account is approved, you can already fund it. Depending on your stockbroker, you can make an over-the-counter or online bills payment transaction through any of the broker's accredited banks. The amount is credited to your account within the day or the next banking day.
BDO Nomura clients can quickly deposit funds by logging into their online trading account and clicking "Cash Deposit" in the dashboard of the platform to transfer funds from their BDO savings/checking account. The amount is instantly credited to the BDO Nomura account.
As for BPI Trade account holders, one of the options to fund the online account is to perform a fund transfer transaction from their BPI deposit account via the BPI online banking facility.
6. Buy Your First Stock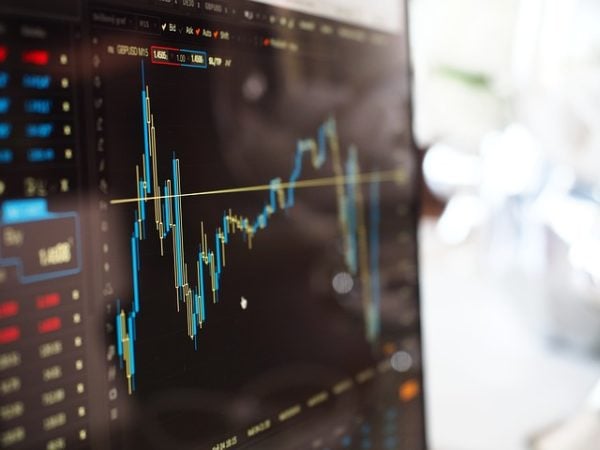 At this point, you should be ready to place an order to buy stocks. The cheapest and most convenient way to purchase stocks is to use the online trading platform of your stockbroker. The instructions on placing a buy order can be found on the stockbroker's website.
When you don't have internet access, you may contact your broker's customer service hotline to place a buy order.
Remember that trading days in the PSE are Mondays to Fridays (except for holidays), from 9:30 a.m. to 3:30 p.m. (with a break from 12 p.m. to 1:30 p.m). You can place orders only around that schedule.
Within one or two working days after placing your order online, you'll receive an email message from your stockbroker that confirms and shows the details of your transaction.
Final Thoughts
Stock investing for beginners is easier and more affordable than it was before. Start early to maximize your gains from the stock market.
However, this type of investment requires a lot of time and patience in learning and updating yourself on the market trends. If you're too busy for that, or you're not confident enough to invest directly in the stock market, know that there are alternatives.
You can still invest in the Philippine stock market through mutual funds and/or variable universal life (VUL) insurance. When you invest through these instruments, a professional fund manager will make investment decisions for you, such as choosing the right stocks to buy or sell.
Read more:

Sources: