The pandemic has changed everyone's view on investment. As COVID-19 impacted every economy in the world, the decline of share prices triggered more Filipinos to express interest in the stock market.[1] Stock market trading is no longer an avenue of investment for the affluent alone, but also for young, lower-income Filipinos[2] who want to learn how to invest and become part of numerous trading platforms in the country.
With about 78.5 million Filipinos using social media as of 2021,[3] it's clear how a huge part of the population is keen to use their online social networks for various profitable purposes. Investagrams is one of these popular platforms where people can share their knowledge on investment and the stock market.
What is Investagrams and how can you use it to strengthen your investment power? Read on to learn how to use Investagrams and start enhancing your investment advantage.
What is Investagrams and How Does It Work?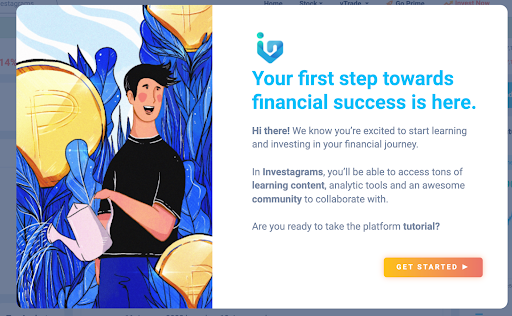 Investagrams is an online community where people who share the same interest in the stock market and investment collaborate.
At a glance, Investagrams is like any other social networking site. But on Investagrams, you and your connections can share ideas on choosing the right investments while learning the ins and outs of stock trading. Once you become a part of this online community, you'll be able to do the following:
Learn investment strategies - Investagrams allows you to learn how to invest and make money through articles, seminars, and video subscriptions.
Experience the stock market - A priced opportunity for the investing newbie, you'll be able to do trial-and-error virtual trading. This means you can trade without losing money and learn from the experience.
Use analytical tools - Trading tools are essential for every would-be investor. Investagrams allows you to learn how to use these tools to your advantage.
Be part of a trading community - Fellow traders can be found in various types of groups. You can join these groups and exchange ideas and thoughts on trading. Some seasoned traders are generous enough to share tips on how to trade and grow your money.
Read more: How to Pick Stocks in PSE: Helpful Tips for Beginners
How to Create an Account in Investagrams
Creating an account in Investagrams is easy. Here's how you can create one in just three steps.
Step 1: Sign Up
Provide the required personal information, including your first and last name, email address, and password.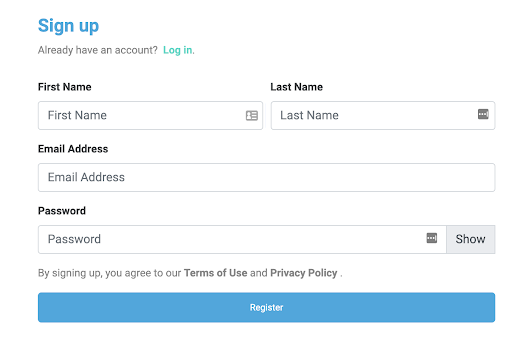 Step 2: Tell Something About Yourself
Click proceed to start sharing your personal information including:
Your experience in investing
The types of investments you're interested in
Investment topics you want to learn about
Step 3: Verify your Email Address
Next, verify your email by entering the verification code or clicking the verification link. And that's it. You're done with the signup process!
How Do You Use Investagrams?
After creating your account, you can now navigate the site to better learn how to use Investagrams. Again, this online platform helps you understand the concepts behind investments and stocks trading, use analytical tools and charts, and collaborate with your fellow traders.
However, one of the best things Investagrams can teach you is how to trade. By having the opportunity to buy and sell virtually, you can experience trading without risking your money. [4]
Trade Virtually
By using the Investagrams virtual trading platform, you can try buying and selling stocks. On your home screen, click on the vTrade button and choose My Portfolio from the dropdown menu.

You'll be redirected to your portfolio page where you can find the following details: your records, order history, and available cash.
On the right portion of your screen, you'll find a dropdown option where you can choose the available stocks to buy and sell. Click on the stocks so you can virtually buy or sell.

Clicking Buy or Sell will redirect you to the this page: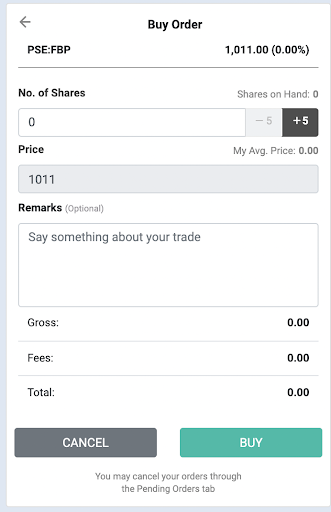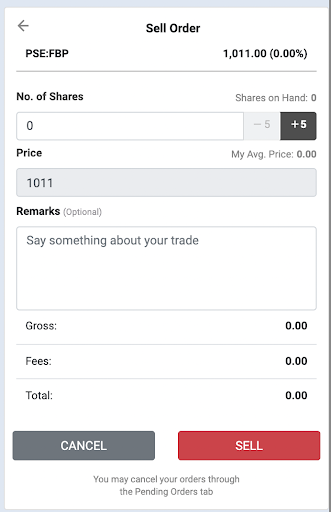 After buying or selling, you can view your records and history to see your stocks, average price, shares total cost, and other trading information.

What are the Features of Investagrams?
Once you've created your Investagrams account, you can start using certain features to help you with your stock market investment journey.
Charts
A basic account in Investagrams allows you to view the price action of stocks through different charts. When you create an account, you get access to several charts and will be able to compare the trends visually.
You have the option to view up to eight charts on one screen. Through the use of these charts, you can conclude whether a stock is appreciating or depreciating.
Groups
Belonging to a group of individuals and investors will help you find answers to questions more easily. Group members share their thoughts on trends, prices, and stocks which you can use when trading.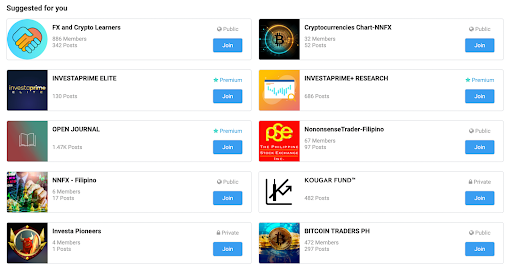 Screeners

A stock screener is a tool that will help you find stocks that meet the parameters you set for trading. Screeners in Investagrams initially help you identify what kind of trader you are.
Trend follower
​​​​Profit: 15% to 50%++
Difficulty: Hard
Risk: 7 to 12%
70% Technical Analysis
30% Fundamental Analysis
Buys when the trend is up and sells when the trend is down
Swing Trader
Profit: 1% to 150%++
Difficulty: Moderate
Risk: 5 to 8%
65% Technical Analysis
35% Fundamental Analysis
Often capitalizes on selling short-term peaks and buying dips. They continue looking for opportunities that may last from a few days to weeks through technical analysis.
Position Trader
Profit: 20% to 100%++
Difficulty: Moderate
Risk: 5 to 10%
50% Technical Analysis
50% Fundamental Analysis
Holds on to their stocks up to years and are not mainly concerned with daily price fluctuations. They will buy stocks for a longer period for potential profit.
Long-Term Investor
Profit: 7% to 300%++
Difficulty: Moderate
Risk: 10 to 50%
10% Technical Analysis
90% Fundamental Analysis
Investors buy companies with value and good earnings. Like the position trader, they can hold on to the stocks for years accumulating more from businesses with good performance.
Read more: Why You Shouldn't Be Scared of the Stock Market
InvestaPrime
Having a basic account on Investagrams is worth your time. But if you want to unlock all other tools that will improve your investment journey, then you can opt to subscribe to the InvestaPrime feature.
With Investaprime, you can choose from three different accounts: InvestaPrime (Basic), InvestaPrime+, and InvestaPrime Elite.
InvestaPrime (Basic) - This requires a monthly subscription fee of PHP 349. Included in the subscription are basic trading tools, plus you can browse and use the Investagrams platform without the hassles of ad prompts on your screen.
InvestaPrime+ - You can subscribe to InvestaPrime+ for PHP 599 monthly. Through this subscription, you can use some trading tools, earn community rewards, and get an ad-free account.
InvestaPrime Elite - Subscribing to InvestaPrime Elite costs PHP 999 per month. You can get a full suite of trading tools, an ad-free account, and exclusive community rewards.
InvestaPro
This is another plan you can consider if you want to take advantage of the platform's Proprietary Ranking System. This system automatically ranks all stocks based on your preference. You don't need to waste time analyzing each stock as it will be automatically filtered to make buying and selling easier for you. An Investa Basic plan is free, while InvestaPro is worth PHP 248 monthly.
InvestaLearn
With the InvestaLearn, you can access videos, seminars, and investment classes. You can sign up for classes and courses that are either free or come with a fee.
FAQS on How to Use Investagrams
1. Is Investagrams a trading platform?
No. Investagrams is not a trading platform but an online avenue where you can learn to trade and boost your chances of earning profits.
2. How do I use my InvestaWallet?
The InvestaWallet can be funded through online banking and other payment channels. Once funded, you can use your InvestaWallet to pay for subscriptions and courses you want to enroll in. Plan out where to use your funds in your wallet since Investagrams does not allow withdrawals at the moment.
3. What happens if I cancel my subscriptions?
Your subscriptions will automatically be canceled, but no refund will be made. You can continue to access the tools and features you subscribed to, though, until the end of the billing period.
Final Thoughts
Investagrams is an example of an online social network that will not only hone your trading skills but will also expand your horizons to achieve your financial goals.
Learning how to use Investagrams is a step you can take in exploring and conquering the stock market and other forms of investment. With a free account, you can start with the basics of investments by maximizing the tools of the platform, especially its virtual trading feature.
As you advance your investment know-how and interest, you can also subscribe to Investagrams' programs to grow as a professional investor.

Sources: