Looking for comprehensive car insurance coverage for the vehicle you're about to buy? Need to renew your expiring policy? You're probably wondering where to buy car insurance in the Philippines.
Going directly to car insurance companies to shop around for the best policy isn't practical. Neither is randomly picking an insurance firm. The sheer number of choices in the market, based on the Insurance Commission's list of authorized non-life insurance companies,[1] is overwhelming.
Here's how to narrow it down.
Where to Buy Car Insurance in the Philippines
Filipinos have three options on where to buy car insurance: through banks, auto dealerships, and online brokerage companies that connect buyers with insurers.
Unfortunately, many just settle for convenience, hastily buying comprehensive insurance offered by the bank or dealer financing their vehicle. Little do they know that they can find better deals for less through online brokers that partner with top providers.
Be an informed consumer. Before you sign up for a policy, find out what you'll gain and lose from buying insurance through a bank, casa, or online broker. In this article, we compare the three insurance intermediaries in terms of convenience, variety of options, costs, and customer service, so you'll know where to buy car insurance.
📌 Criteria #1: Convenience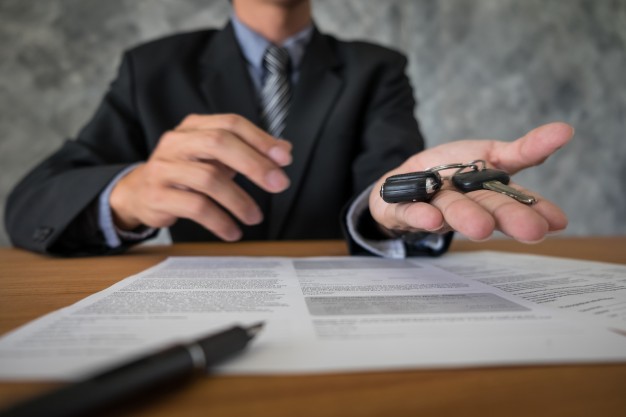 Banks and Dealers: One-Stop Shop for Buying Car Insurance
Can I buy car insurance at the dealership? Do banks offer car insurance? Yes to both questions—banks and car dealers make it easy and quick for their clients to get auto insurance services.
If you're buying a car via an auto loan or in-house financing, you'll be offered a policy that's already packaged with the purchase. With in-house car insurance, you can buy and insure your vehicle in one place at the same time. No need to go to the insurer's office and talk to different people.
In car dealerships, filing a claim and renewal is just as convenient, as an insurance representative can readily process your request.
Online Brokers: Convenient Option for Comparison Shopping
Getting auto insurance through an online broker seems to involve more work because you're buying an insurance plan separately from the car purchase.
Nevertheless, insurance brokers save you from doing your research and calling up different insurers. Through an easy-to-use online comparison platform, you can get car insurance comparison quotes in just a few minutes for free without leaving your home or office.
For instance, simply visit a comparison site like Moneymax, enter your car model and other relevant details, and choose your preferred coverage. The online platform will then show you a personalized table that allows you to compare the premiums from major car insurance companies in the Philippines.
DISCLAIMER: Moneymax is a registered company under the legal name Moneyguru Philippines Corporation (MGPC). Its wholly-owned subsidiary, MoneyHero Insurance Brokerage, Inc. (MHIB), is an authorized insurance broker in the Philippines. MGPC does not carry on an insurance business, and all insurance brokerage activities referred to on this website are carried out solely by MHIB. Click here for more information.
📌 Criteria #2: Car Insurance Costs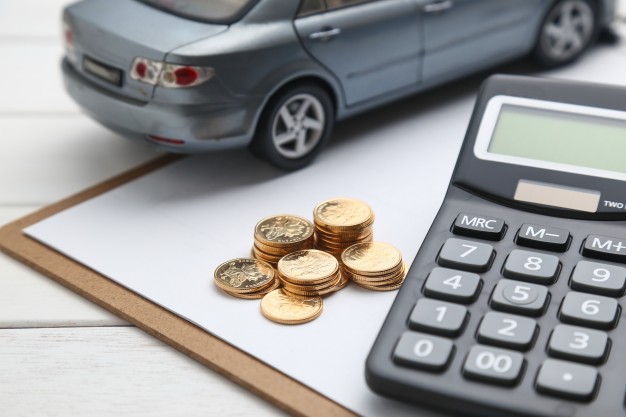 While buying insurance through banks and auto dealers can save you a lot of time, this convenience comes at a steep price. Ask anyone who has purchased vehicle insurance from a bank or dealer, and you'll get more or less the same response: "Tatagain ka niyan sa presyo." (They'll charge you overpriced premiums.)
If you're looking to get comprehensive car insurance, you may want to consider providers like SGI, Standard, and Malayan. These companies offer a range of coverage options to protect you financially against damage or loss of your vehicle due to accidents, theft, or natural calamities. With their comprehensive coverage plans, you'll have peace of mind knowing that your car is well-protected on the road.
Let's see which of the three insurance intermediaries can save you more money in the long run.
Auto Dealers: Most Expensive Car Insurance Rates
Dealers make a lot of money selling insurance to their customers. In an interview with TopGear Philippines,[2] a former sales agent revealed that 45% of the cost of insuring a vehicle goes to commissions.
This means dealership-sourced insurance premiums cost more than a policy bought through other means. When buying a car from a dealer, insurance also becomes more expensive if it includes add-on covers you might not actually need.
Banks: Lower Premiums Than Dealers Yet Still Expensive
Banks offer lower rates than dealerships, but this doesn't mean they provide the best prices.
For example, the annual premium for a 2022 Toyota Vios (which costs around ₱700,000) with acts of nature (AON) coverage can cost around ₱17,000 when you get insurance from a bank.
However, when you search for the same car model and fair market value with AON via Moneymax, you'll find lower rates at around ₱14,000.
Is the Free First-Year Car Insurance Worth It?
To entice customers, banks and dealers offer promos such as free car insurance for the first year. Tempting as they may be, such freebies come with certain restrictions.
For one, your mortgaged car's insurance will be locked in with the bank's or dealer's insurance partner for the entire loan term, which lasts about three to five years.
What is the meaning of lock-in car insurance, you ask? It means you can't get car insurance on your own when you're dissatisfied with the insurance sourced from the bank or dealer.
While the free first-year insurance may cover AON, it may not include third-party liability coverage—you'll have to buy it separately. You won't be able to customize your coverage.
The cost of such a promo would, of course, be compensated for elsewhere, like a higher interest rate on your car loan. In the end, you don't get to save money from the free one-year auto insurance.
Online Brokers: Cheapest Car Insurance Rates
Comparing quotes through professional brokers is the cheapest way to get car insurance. An independent comparison platform such as Moneymax helps you save money on insurance premiums.
Various insurance policies are gathered from the top providers in the Philippines, enabling buyers to compare and choose one that offers the best coverage at the lowest cost. This car insurance comparison service is free to use.

📌 Criteria #3: Variety of Insurance Options
Make sure to check out your options when you're deciding where to buy car insurance in the Philippines.
Banks and Dealers: Limited Choices
Banks and auto dealers don't provide as many options for insurance providers as online brokers do. Your choices are limited only to the bank's or dealer's partners. You can't compare different providers' insurance policies.
When you get an auto loan from banks like BPI, for instance, the only option is its own BPI/MS car insurance. You can opt to buy something other than BPI's accredited car insurance, but you need to get the bank's approval first.
As for dealerships, their agents represent a certain insurance provider, so their recommendations for an auto insurance policy may be biased.
Online Brokers: Enabling Customers to Compare a Variety of Insurers
In contrast, online brokers—with a variety of insurance partners—don't have that vested interest when selling a policy from a particular company.
Check out some of the reputable auto insurance companies in the Philippines:
📌 Criteria #4: Customer Service and Reliability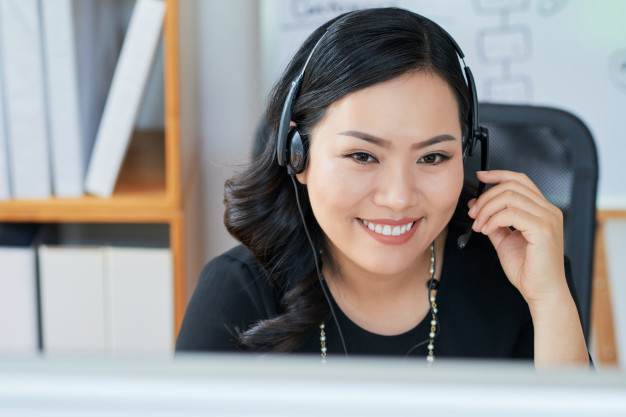 The quality of customer service is also a critical consideration when choosing between a bank, dealer, or online broker for your car insurance purchase.
Banks: Hit-or-Miss Customer Experience
When you visit online car insurance forums, you'll find both positive and negative reviews about how banks handle car insurance claims. Some customers don't experience any delay, but others complain about the slow processing and non-responsive customer hotline.
The downside to getting insurance from the bank is that you're left to your own devices. Since its main expertise is in banking, you'll be passed on to another party when you're filing a claim.
Dealers: Good Service for Certain Kinds of Claims
Claims processing is where dealers have the edge over banks. The agent can help the client process a claim with the insurance company. You can also expect the casa to take care of all the legwork and repairs.
Dealers provide great service for own damage claims. However, many customers observe that dealers aren't as helpful when it comes to third-party claims. Like banks, they'll just make customers contact other parties to address their claims.
Online Brokers: Helpful for Car Insurance Purchase
Online car insurance brokers can help you find the best deals, apply for insurance, and obtain your policy. Some can also help when filing a claim. Moneymax, for example, has a dedicated Claims team who assists customers with their claims.
Read more: Types of Car Insurance Claims You Can File When the Unexpected Happens
What is the Best Option for Buying Car Insurance?
To recap the points discussed above, here's a comparison table you can refer to. Each criterion is graded as Poor, Fair, Good, Very Good, or Excellent.
| | | | |
| --- | --- | --- | --- |
| Criteria | Banks | Dealers | Online Brokers |
| Convenience | Excellent | Excellent | Good |
| Cost | Fair | Poor | Excellent |
| Variety of Options | Fair | Fair | Excellent |
| Customer Service/Reliability | Fair | Good | Very Good |
Bank, Dealer, or Broker?

How to Decide Where to Buy Car Insurance
Still torn between the three options for your motor vehicle insurance purchase? Here are some useful tips to help you decide.
Ask for car insurance quotes from multiple sources. You can easily get quotes in less than 5 minutes from car insurance comparison sites like Moneymax. Make sure to get proposals from at least three insurance providers.
Compare the costs of getting insurance through the bank or dealer versus the online broker. When comparing comprehensive car insurance plans, consider not only the rates but the benefits and quality of customer service as well. This way, you'll find the one with maximum benefits at the lowest price.
Compare the coverage that banks, dealers, and online brokers are currently offering. Choose the provider that will let you customize the coverage you actually need for your daily driving experience.
Don't just accept what the bank or car dealer offers. Know that you can opt out of the insurance that's bundled with the car you're buying—more so if you think the price is unreasonable or you're dissatisfied with the coverage. As a consumer, you have the right to shop around for options outside the bank or car dealership.
Make sure the insurance company you're going with is accredited by the bank or dealer that's financing your vehicle. Ask your sales agent or check your car loan provider's website.
Always haggle if possible. Some insurers offer credits for vehicles with safety features like airbags or for people considered low-risk. Whatever the case, remember to always inquire about discounts and freebies, if there are any.
Final Thoughts
Where to buy car insurance: through a bank, dealership, or online broker? Did this car insurance buying guide help narrow it down for you?
All things considered, it's best to buy from a reputable third-party insurer through an online car insurance broker. Doing so allows you to get car insurance that's tailor-fit to your needs and budget.
Get a Free Car Insurance Quote!
Below is a list of top car insurance companies in the Philippines and their features. Compare your options easily and apply through an online broker like Moneymax.
| | | | | | |
| --- | --- | --- | --- | --- | --- |
| Car Insurance Company | Maximum Total Sum Insured | CTPL Coverage | Own Damage & Theft Coverage | Acts of Nature Coverage | Death or Disablement Coverage |
| FPG Insurance | ₱4 million | ✔️ | ✔️ | ✔️ | |
| Malayan Insurance | ₱7.5 million | ✔️ | ✔️ | ✔️ | |
| The Mercantile Insurance Corporation | ₱5 million | | ✔️ | ✔️ | |
| OONA Insurance (formerly MAPFRE) | ₱5 million | ✔️ | ✔️ | ✔️ | ✔️ |
| PGA Insurance | ₱3 million | | | | ✔️ |
| SGI Philippines | ₱5 million | ✔️ | | ✔️ | ✔️ |
| Standard Insurance | ₱5 million | ✔️ | ✔️ | ✔️ | ✔️ |
| Stronghold Insurance | ₱3 million | | ✔️ | | |
Sources: