Need to renew your car insurance? Unlike when you bought your first policy, you now have a better idea of what you really need to insure your vehicle. So take it as an opportunity to choose the most suitable car insurance policy for you.
Here's a complete guide on how to renew car insurance in the Philippines.
Why Should I Renew My Car Insurance Policy?
Is it required to renew car insurance? If you want to protect yourself from financial losses should you run into an accident while using your car, then yes. If you don't renew your policy, you'll have to pay for repairs and medical expenses wholly out of your pocket.
Besides, this is the best time to review your policy and evaluate whether your current coverage suits you, or if you need to make some changes. By removing any add-ons you deem unnecessary, you can save money on car insurance.
When Should I Renew My Car Insurance Policy?
Most car insurance policies last for a year, which means yours will likely be due for renewal 12 months from when your policy started. For example, if your policy's effectivity date is June 1, 2023, its car insurance renewal due date would fall on June 1, 2024.
If you can't remember your insurance plan's effectivity date, look for it on the copy of your policy. You may also call your insurance provider or broker to ask when your policy is up for renewal.
Some providers offer a car insurance renewal grace period, but not all do. Make sure to note your due date so you won't have to deal with a canceled policy.
How to Renew Car Insurance in the Philippines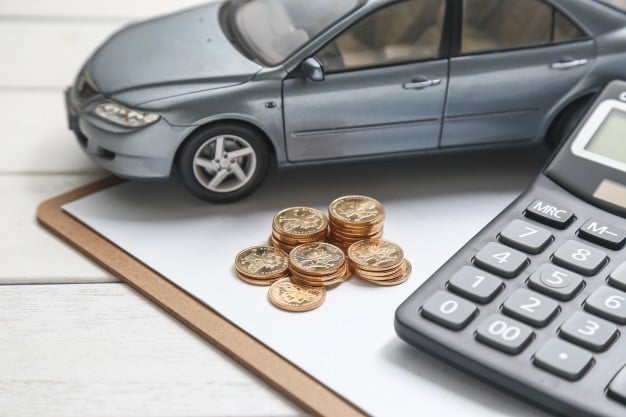 Should I keep my existing policy or shop for a new one? Is it time to change my car insurance provider? How can I be sure that my renewed policy would better fit my needs this time?
You'll get the right answers to these questions as long as you take these steps before and while renewing your car insurance policy. Here's your guide to the car insurance renewal process in the Philippines.
Step 1: Review Your Policy
Go through your car insurance policy—there might be details that are actually deal breakers for you. Also, take the time to ask your insurer or agent about any changes to the terms and conditions of your policy that will affect your coverage and claims in the future.
Step 2: Assess Your Car Insurance Coverage
Are you satisfied with your existing coverage? Do you think you have too much or too little of it?
You don't have to stick with the same coverage you chose last year. Now that your policy is up for renewal, you can improve your car insurance coverage by increasing or removing add-ons or riders based on your current needs.
For example, you might want to avail yourself of roadside assistance to get relief during a car breakdown. Or you might feel that it's time to get Acts of Nature coverage for your peace of mind every typhoon season.
These add-ons may result in a higher premium, but if you think they're worth it, then make sure to get such coverage when you renew your car insurance policy.
Step 3. Decide on Your Deductible
Now that you're up for your car insurance renewal, it's the perfect time to check the costs and decide if you're going to change your deductible, which is the amount you pay out of pocket when you make a car insurance claim.[1]
Either you choose a fixed deductible to reduce your participation fee or increase your deductible to lower your premium.
Step 4. Review Your Car Insurance Provider
Evaluate your car insurance provider. Does it provide a hassle-free insurance policy renewal process? Are you happy with its pricing and overall service? You should ask these questions before you start asking how to renew car insurance in the Philippines.
Decide whether you want to continue your policy with this company or renew with another provider. Even if your current insurer is good, you might want to explore other options that offer your desired coverage at a lower cost.
If you choose to switch to a new insurance company, do it during your car insurance renewal. Changing your provider before renewal will lead to cancellation or penalty fees.
Step 5: Get and Compare Car Insurance Quotes
Whether you plan to renew with your existing provider or a new one, it's extremely important to get three or more car insurance quotes and make a comparison to see which company provides the following: the best deal on your desired coverage and the best chance to save on car insurance costs.
🚗 Where to Renew Car Insurance in the Philippines
Below is a list of top car insurance companies and their features:
| | | | | | |
| --- | --- | --- | --- | --- | --- |
| Car Insurance Company | Maximum Total Sum Insured | CTPL Coverage | Own Damage & Theft Coverage | Acts of Nature Coverage | Death or Disablement Coverage |
| FPG Insurance | ₱4 million | ✔️ | ✔️ | ✔️ | |
| Malayan Insurance | ₱7.5 million | ✔️ | ✔️ | ✔️ | |
| The Mercantile Insurance Corporation | ₱5 million | | ✔️ | ✔️ | |
| OONA Insurance (formerly MAPFRE) | ₱5 million | ✔️ | ✔️ | ✔️ | ✔️ |
| PGA Insurance | ₱3 million | | | | ✔️ |
| SGI Philippines | ₱5 million | ✔️ | | ✔️ | ✔️ |
| Standard Insurance | ₱5 million | ✔️ | ✔️ | ✔️ | ✔️ |
| Stronghold Insurance | ₱3 million | | ✔️ | | |
The car insurance comparison process is now easier and stress-free, thanks to websites like Moneymax that aggregate quotes from multiple providers in the Philippines and help users find cheap car insurance with the best value.
For example, if you're looking for the best car insurance for your Toyota model, you get quotes online and find one with the right coverage that you can afford.
DISCLAIMER: Moneymax is a registered company under the legal name Moneyguru Philippines Corporation (MGPC). Its wholly-owned subsidiary, MoneyHero Insurance Brokerage, Inc. (MHIB), is an authorized insurance broker in the Philippines. MGPC does not carry on an insurance business, and all insurance-brokerage activities referred to on this website are carried out solely by MHIB. Click here for more information.
Step 6: Choose the Best Car Insurance Policy and Provider
After reviewing your policy and provider, you should have a clear idea of which ones suit your needs best.
If you still can't decide, gather feedback from online reviews, as well as your family and friends. Their comments can help you pick the right car insurance.
Step 7: Provide or Update Your Information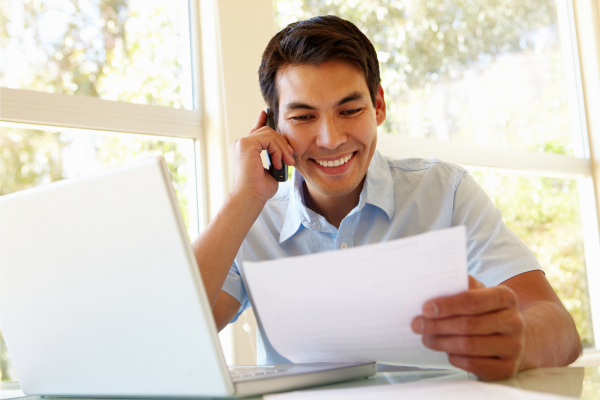 Contact your chosen car insurance provider or broker to start your car insurance renewal process. You'll be asked to provide key details such as your vehicle's year, make, model, variant, and age, plus your claims history.
When renewing your policy with the same insurance company, don't forget to inform your insurer or broker about any changes in your contact details, address, and other important information.
Also, let the insurer know about any modification to your car's appearance or parts, and if you've changed your vehicle usage (like from personal to business use).
Step 8: Pay for Your Car Insurance Renewal
Make the payment for your car insurance renewal. Aside from how much you'll have to shell out to renew your car insurance, your provider will also let you know your payment options.
Make sure to ask how and when you'll receive your car insurance policy.
Step 9: Read the Fine Print
Once you get your policy document, review it and make sure all the details are correct. If you find any error, contact your insurer or broker to have it changed immediately.
Final Thoughts
Car insurance renewal is easy to forget if you haven't had the need to make a claim in the past year.
But it's risky to drive around with an expired policy—your car won't be covered in case a road accident or natural disaster strikes. So if your policy is about to expire, be sure to renew it on time.
Now that you know how to renew car insurance in the Philippines, you can ensure you're protected from financial loss should the unexpected happen.

Source: [1] What Is a Deductible in Car Insurance? (Investopedia, 2023)