When shopping around for car insurance, one of the terms you'd often encounter is roadside assistance. It's common, but what exactly is it? And how can it help you when you're on the road?
Here are the essential facts you need to know when deciding if you should get roadside assistance in the Philippines.
What is Roadside Assistance in Car Insurance?
Roadside assistance is a car insurance add-on that provides professional services to policyholders when their vehicle breaks down or figures in an accident.
If your insurance policy has this coverage, you just have to call your provider's assistance hotline to get help during a roadside emergency. Depending on your needs, the car insurance company may send a tow truck to move your car to a repair shop or a technician to perform a minor repair like changing a flat tire or jumpstarting your battery.
What Does Emergency Roadside Service Cover?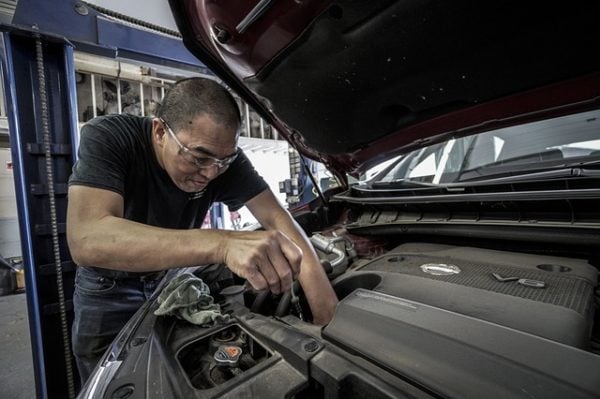 The services that make up road assistance programs vary from one car insurance provider to another. But there are commonly available services for covered vehicles.
Roadside Assistance Benefits and Services
Vehicle Assistance
Towing – If the car can't be driven due to mechanical breakdown, the insurance company will dispatch a tow truck to bring the vehicle to the nearest accredited repair shop.
Vehicle removal using a crane and towing – This service helps retrieve a stuck vehicle due to falling down a slope or overturning and tow it to the nearest accredited mechanic.
Battery jumpstart – When the car can't start due to a dead battery, this type of assistance comes very helpful, enabling you to drive it to the nearest battery dealer to have your old unit replaced.
Tire replacement – When a tire gets punctured, you can request to have a professional replace the flat tire with your spare tire. Even if you know how to change a tire on your own, avail of this convenient service if it's included in your roadside assistance coverage.
Fuel delivery – This service provides fuel up to a certain number of liters when you're running low on it while driving, enough to get your vehicle to the nearest gas station for a refuel. The cost of fuel isn't covered, so you'll have to pay for it.
Locksmith/Lockout service – If you're locked out of your car or your key is lost or stolen, this roadside service can help you unlock your car door. The car insurance provider may fully or partially cover (or not) the service fee and travel cost of the locksmith.

Personal Assistance
Hotel accommodation and travel costs – The insurance provider pays for these expenses if the covered vehicle can't be repaired within a certain number of hours.
Relay of urgent messages - If you need to contact a loved one after the incident.
Hospital admission assistance – In case of injury of the driver and/or passengers in the covered vehicle following an accident, the insurance company may arrange for hospital admission of the injured people.
Ambulance coordination – Upon request, the insurer may also arrange for an ambulance for the policyholder and/or other injured passengers involved in an accident. The ambulatory service cost isn't covered.
Accident coordination – You can request your insurance provider to coordinate with the PNP, MMDA, or any other concerned authorities to assist you after a car accident.
Legal assistance referral – After an accident involving a covered vehicle, you may also request that the insurer refer you to a legal counsel who can help you in case of injury or death of a third-party or damage to third-party property.
24/7 customer service hotline – During a roadside emergency, you may contact the insurer for any assistance request and information about claims procedure and requirements, accredited repair shops, or nearby gas stations or hotels.
Read more about filing a car insurance claim:
Should I Get Roadside Assistance Coverage?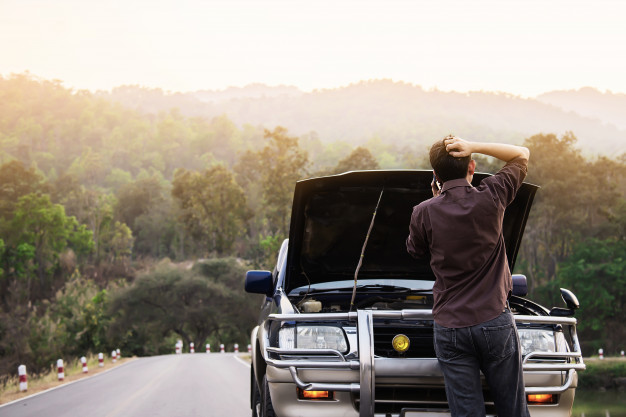 Having this car insurance coverage will work to your advantage. More than convenience, it will make your life less risky on the road.
1. Less Hassle While Driving
When your vehicle stalls, you can just call your car insurance company and have it towed to a repair shop without worrying about bothering your family or friends. If an MMDA's accredited towing company is the one that tows your stalled car, you'll be issued a traffic violation ticket.
2. The Danger of an Overheating Engine
The extremely hot weather in the Philippines, especially during summer, raises the risk of overheating. More so if you aren't maintaining your vehicle properly. You can count on your roadside assistance coverage when your engine is about to overheat. If your temperature gauge reads high, don't drive any further—pull over to the roadside and switch off your engine. Then call your insurance provider's 24/7 hotline to request a tow truck that will bring your car to the nearest repair shop.
3. Avoid Expensive Repair Bills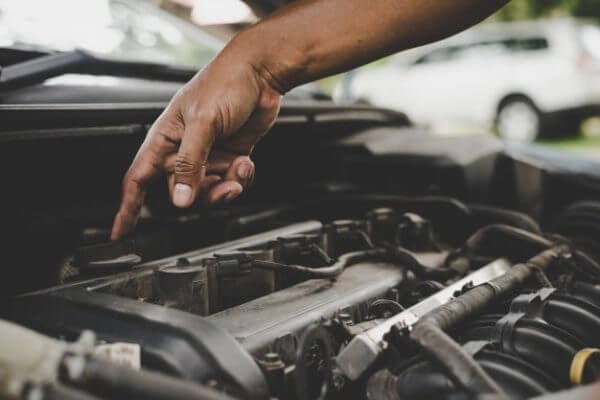 The fuel delivery service can save you when you're low on gas and there's no nearby gasoline station. It helps you prevent your car from running out of fuel, a scenario that can cause engine damage and costly repair.
4. Peace of Mind
That dreaded car breakdown or accident can cause so much inconvenience and make you feel helpless while you're stranded. Wouldn't you want the peace of mind knowing you'll get immediate help when you need it desperately?
Read more:
What to Consider When Getting This Kind of Coverage
While it's great to include this add-on to your car insurance policy, you must also consider other factors when deciding whether you really need it or not, and whether you must get this coverage from a car insurance company.
1. Your Vehicle's Age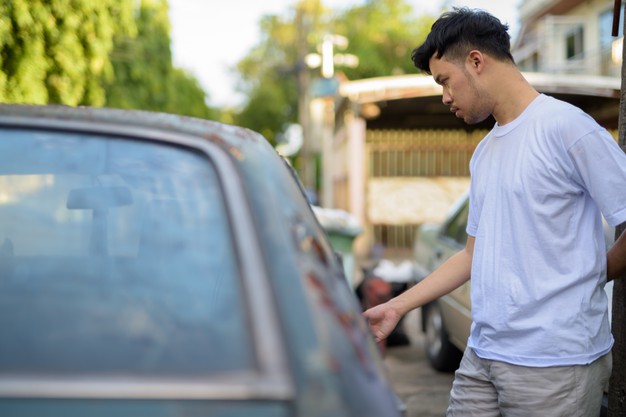 Some auto dealerships like Toyota and Ford provide complimentary emergency roadside assistance along with the purchase of a car for the first year or two. So if yours is brand new, you may not need to get roadside assistance through your car insurance provider.
This car insurance add-on makes a better investment for older cars. However, note that insurance companies put an age limit (ranging from five to 15 years old) to vehicles that qualify for roadside assistance.
2. How Often You Drive
The more frequent you drive, the more likely your car will break down. In this case, you need roadside assistance more than someone who drives less often.
3. Where You Drive
If you take road trips or drive regularly to places that are new to you, it makes sense to get roadside assistance coverage. You need help when your vehicle is in trouble in an unfamiliar location.
But it isn't necessary if you often drive just around your neighborhood where there's a nearby gas station and mechanic.
If you regularly drive along expressways such as NLEX, SLEX, and SCTEX, it's better to become a member of the Automobile Association Philippines or AAP[1]. Members can avail of free 24/7 emergency roadside service within AAP services areas. Only the AAP has the authority to provide towing services in expressways in the Philippines.
Non-members can contact AAP for roadside assistance in an expressway, but they have to pay a service fee and then claim for reimbursement from their car insurance provider.
How to Get Roadside Assistance Coverage in the Philippines
If you have an existing car insurance policy, getting roadside assistance coverage is just a matter of asking your provider to add it to your main policy.
But if you don't have a policy yet, the easiest way is to buy a comprehensive car insurance package that includes it for free.
Which Car Insurance Companies Provide Free Roadside Assistance?
Most insurance companies in the Philippines cover 24/7 emergency roadside assistance under their car insurance policies. Here are some of them:
FPG Insurance
Mapfre Insular
Mercantile Insurance (through Aspire)
Oriental Assurance (through A&A Concept)
SGI Philippines
Standard Insurance (though Ibero Asistencia)
Get a Free Car Insurance Quote!
Below is a list of top car insurance companies and their features. Compare your options and get a free auto insurance quote from Moneymax!
| Car Insurance Company | Maximum Total Sum Insured | Casa Eligibility | Accredited Repair Shops | Overnight Accommodation | Towing Services | Vehicle Removal Crane Services |
| --- | --- | --- | --- | --- | --- | --- |
| SGI Philippines | ₱5 million | 5 years | 36 | Up to ₱2,000 | Up to ₱5,000 | ₱10,000 |
| Malayan Insurance | ₱7.5 million | 3 years | 58 | Up to ₱1,000 | Up to ₱4,000 | Up to ₱8,000 |
| Mercantile Insurance | ₱5 million | 10 years | 77 | Up to ₱2,000 | Up to ₱5,000 | Up to ₱10,000 |
| MAPFRE Insular | ₱5 million | 10 years | 366 | Up to ₱3,000 | Up to ₱5,000 | Up to ₱10,000 |
| Stronghold Insurance | ₱3 million | 10 years | 167 | N/A | N/A | N/A |
| Prudential Guarantee | ₱3 million | 10 years | N/A | Up to ₱2,000 | Up to ₱5,500 | Up to ₱15,000 |
Read more: Switching Car Insurance Companies: Step-by-Step Guide
Final Thoughts
Getting help when you need it the most while stranded on the road due to a breakdown or accident—this is what roadside assistance is all about. Carefully consider your needs, vehicle, and driving habits to make the right decision.
Source: [1] AAP Official Website