When shopping around for vehicle insurance, roadside assistance is one of the terms you'd often encounter. Having this insurance add-on is one of the wisest decisions you can make, especially if you have an older car and want to be prepared for any road emergency.
After all, you can never tell when you might get a flat tire or lock your keys inside your car. Here are the essential facts you need to know when deciding if you should get roadside assistance in the Philippines.
What is the

Meaning of Roadside Assistance

in Car Insurance?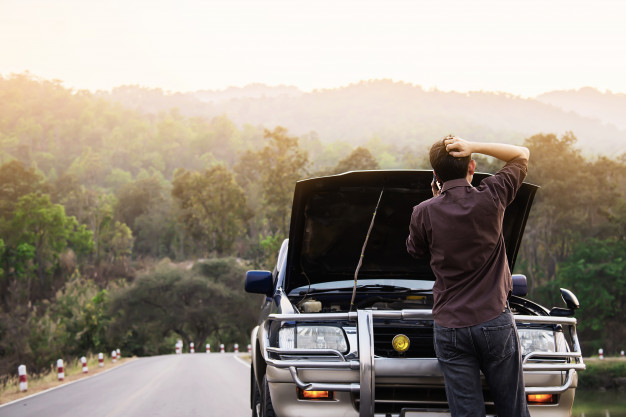 Roadside assistance is a car insurance add-on that connects policyholders to the right professionals when their vehicle breaks down, runs out of gasoline, figures in an accident, or needs minor repairs. As roadside services can be expensive, roadside assistance coverage can help pay for these costs.
If your insurance policy has roadside assistance services, you just have to call your provider's assistance hotline to get help during a roadside emergency. Depending on your needs, the car insurance company may send a tow truck to move your car to a repair shop or a technician to perform a minor repair like changing a flat tire or jumpstarting your battery.
What Does Emergency

Roadside Assistance

Cover?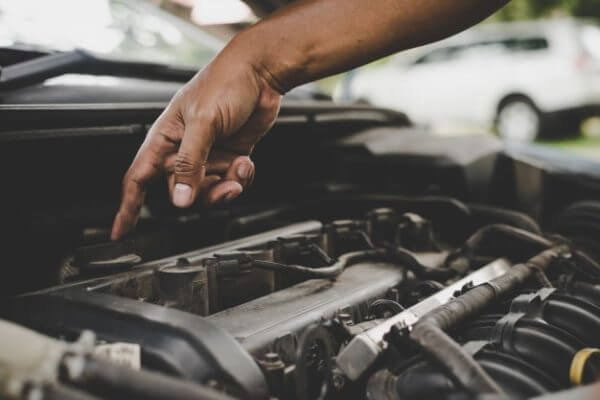 The services that make up road assistance programs vary from one car insurance provider to another. But there are commonly available services for covered vehicles.
Roadside Assistance

Benefits and Services
🚗 Vehicle Assistance
Towing –

If you can't drive the car

due to a mechanical breakdown, the insurance company will dispatch a tow truck to bring the vehicle to the nearest accredited repair shop.

Vehicle removal using a crane and towing –

This service helps retrieve a stuck vehicle due to falling down a slope or overturning and tow it to the nearest accredited mechanic.

Battery jumpstart –

When the car can't start due to a dead battery, this assistance will enable you to drive it to the nearest battery dealer to replace your old unit

.

Tire replacement –

When a tire gets punctured, you can request a professional to replace the flat tire with your spare tire

. Even if you know how to change a tire on your own, avail of this convenient service if it's included in your

roadside assistance coverage

.

Fuel delivery –

If you

run low on fuel while driving, this service provides

enough so that you can get your vehicle to the nearest gas station for refueling.

The fuel cost isn't covered, so you must pay for it

.

Locksmith/Lockout service –

If you're locked out of your car or your key gets lost or stolen, this roadside service can help you unlock your car door.

The car insurance provider may or may not fully or partially cover the locksmith's service fee and travel costs.
🚗 Personal Assistance
Hotel accommodation and travel costs –

The insurance provider pays for these expenses if the covered vehicle can't be repaired within a certain number of hours.

Relay of urgent messages –

This is particularly helpful

if you need to contact a loved one after the incident.

Hospital admission assistance –

In case of injury of the driver and passengers in the covered vehicle following an accident, the insurance company may arrange for hospital admission of the injured people.

Ambulance coordination –

Upon request, the insurer may also arrange for an ambulance for the policyholder and/or other injured passengers involved in an accident. The ambulatory service cost isn't covered, though.

Accident coordination –

You can request your insurance provider to coordinate with the PNP, MMDA, or any other concerned authorities to assist you after a car accident.

Legal assistance referral –

After an accident involving a covered vehicle, you may also request that the insurer refer you to a legal counsel who can help you in case of injury or death of a third party or damage to third-party property.

24/7 customer service hotline –

During a roadside emergency, you may contact the insurer to request assistance and information about claims procedures and requirements, accredited repair shops, or nearby gas stations or hotels.
Should I Get

Roadside Assistance Insurance

?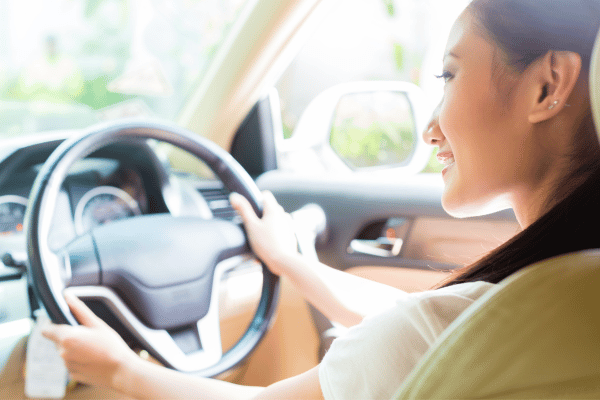 Having this car insurance coverage will work to your advantage. You can enjoy the convenience and added safety:
✔️ No Need to Hassle Family or Friends
When your vehicle stalls, you can call your car insurance company to tow it to a repair shop and not worry about asking your family or friends for help. Note that if an MMDA-accredited towing company tows your stalled car, you'll be issued a traffic violation ticket.
✔️ Avoid the Danger of an Overheating Engine
The scorching weather in the Philippines, especially during summer, raises the risk of overheating—more so if you aren't maintaining your vehicle correctly. You can count on your roadside assistance coverage when your engine overheats.
If your temperature gauge reads high, don't drive any further. Pull over to the roadside, switch off your engine, and call your insurance provider's 24/7 hotline to request a tow truck to bring your car to the nearest repair shop.
✔️ Avoid Expensive Repair Bills
The fuel delivery service can save you when you're low on gas with no nearby gasoline station. It helps prevent your car from running out of fuel, which can cause engine damage and costly repair.
✔️ Enjoy Peace of Mind
That dreaded car breakdown or accident can cause inconvenience and make you feel helpless while stranded. Wouldn't you want the peace of mind of knowing you'll get immediate help when you need it desperately?
Read more: Getting Comprehensive Car Insurance? Prepare These Requirements
What to Consider When Getting This Kind of Coverage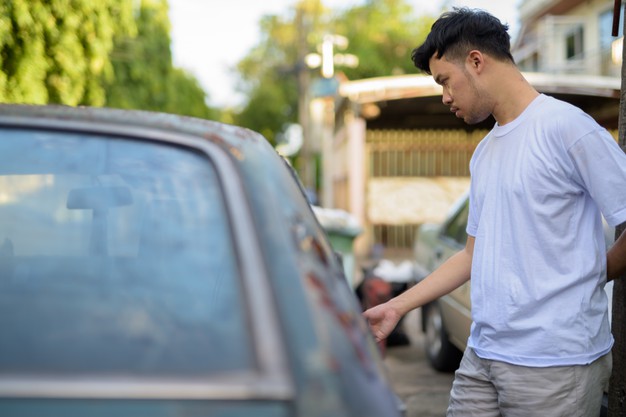 While it's great to include this add-on to your car insurance policy, you must also consider other factors when deciding whether to get this coverage from a car insurance company.
👉 Your Vehicle's Age
Some auto dealerships like Toyota and Ford provide complimentary emergency roadside assistance in the Philippines along with the purchase of a car for the first year or two. If yours is brand-new, you may not need to get roadside assistance through your car insurance provider.
This car insurance add-on makes a better investment for older cars. However, insurance companies put an age limit (ranging from five to 15 years old) on vehicles that qualify for roadside assistance.
👉 How Often You Drive
The more frequently you drive, the more likely your car will break down. In this case, you need roadside assistance more than someone who drives less often.
👉 Where You Drive
If you take road trips or regularly drive to places new to you, it makes sense to get roadside assistance coverage. You need help when your vehicle is in trouble in an unfamiliar location.
But it isn't necessary if you often drive just around your neighborhood where there's a nearby gas station and mechanic.
If you regularly drive along expressways such as NLEX, SLEX, and SCTEX, it's better to become a member of the Automobile Association Philippines or AAP.[1] Members can avail of free 24/7 emergency roadside service within AAP services areas. Only the AAP has the authority to provide towing services in expressways in the Philippines.
Non-members can contact AAP for roadside assistance in an expressway. But they must pay a service fee and then claim reimbursement from their car insurance provider.
How to Get

Roadside Assistance Coverage

in the Philippines
If you have an existing car insurance policy, getting roadside assistance coverage is just a matter of asking your provider to add it to your main policy.
But if you don't have a policy yet, the easiest way is to buy a comprehensive car insurance package that includes it for free.
Where to Get the

Best Roadside Assistance in the Philippines

?
Most insurance companies cover 24/7 roadside assistance in the Philippines under their car insurance policies. Here are some of them:
📌 BPI MS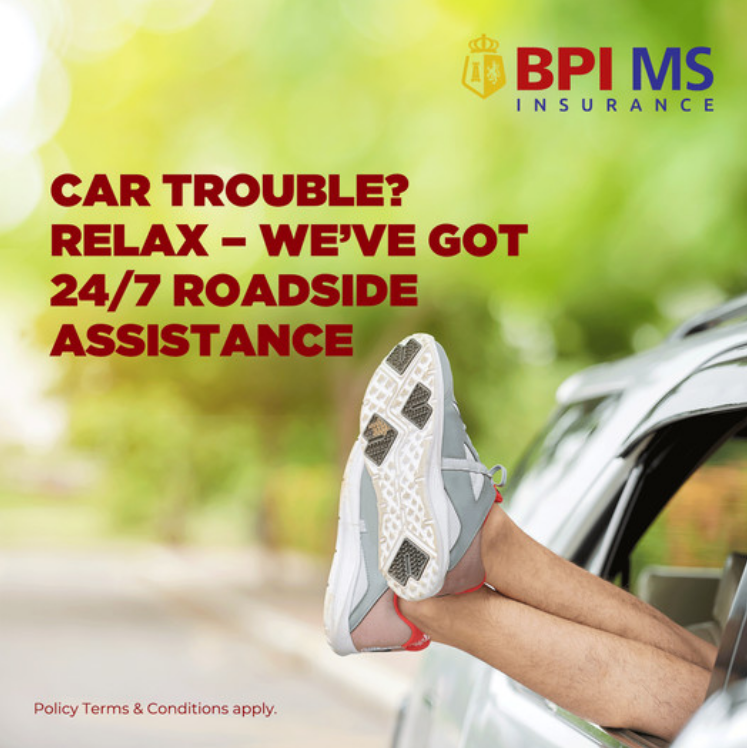 If you have a car that's not over 10 years old, check out this roadside assistance add-on coverage for comprehensive motor car policyholders of BPI MS Insurance.
Avail of the BPI MS Express Roadside Assistance (ERA), which provides vehicle, medical, and personal assistance for your peace of mind.
Vehicle assistance includes:
Unlimited accident-related emergency towing assistance and minor on-site vehicle repair assistance (up to ₱3,500 per event and up to three events per year if due to mechanical breakdown)

Unlimited alternative travel assistance, repatriation of vehicle, and hotel accommodation assistance of up to ₱2,000 per event (limited to three events per year if due to mechanical breakdown)

Gasoline refill assistance

Vehicle removal assistance (up to ₱8,000 per event)

Rental transport arrangement

Continuation of journey
Personal assistance includes:
Locating emergency locksmiths or car parts and services

Accident notification

Road direction

Police assistance

MMDA traffic advisory

Emergency message relay

Vehicle registration

Claims procedure and claims department referral assistance
Also included in ERA are medical assistance services:
Ambulance

Hospital admission arrangements
📌 FPG Insurance
If you're an FPG policyholder, ensure you're fully protected by enrolling in the FPG 24/7 Roadside Assistance Program. This way, you can access emergency vehicle, medical, personal, and informational assistance.
Its vehicle assistance service includes:
Towing (up to ₱4,000)

Vehicle recovery using a crane (up to ₱8,000 per event)

Battery jumpstarting

Flat tire replacement

Emergency fuel delivery

Locksmith

Spare key delivery

Misfuelling Cover and Key Protection Cover (up to ₱3,000 per event and up to three times per year)
FPG's personal assistance includes:
Hotel accommodation of up to ₱1,500 per night (maximum of two nights) per event or if the insured opts for a continuation of the journey

Stolen vehicle alarm assistance

Accident coordination

Relay of urgent messages

Driving directional assistance
As for its medical assistance, you can avail of the following:
Ambulance coordination (maximum reimbursement of ₱1,000) or hospital admission assistance

Appointments with health professionals and fitness and health program referrals. (All costs will be on the policyholder's account)
There's also information assistance on weather and road or traffic conditions, nearest gas stations, hospitals, or police and fire stations. You can also avail of Grab or taxi arrangement services within Metro Manila. All costs will be on the insured's account as well.
📌 OONA Insurance (formerly MAPFRE)
OONA's Auto Insurance comes with free 24/7 Road Assist for all policyholders. Some of the benefits covered by this include tire replacement, towing, accident coordination, and hospital assistance.
Other vehicle assistance benefits include the following:
Towing or removal of the vehicle (up to ₱8,000 for towing and ₱10,000 for removal of the vehicle using a crane

Secondary towing (from repair shop to warehouse and vice versa, from impounding site to repair shop, from repair shop to place of residence, or from repair shop to repair shop)

Fuel delivery

Battery boosting/jumpstarting

Locksmith service

Tire replacement

Misfuelling cover (OONA will reimburse ₱3,500 for restarting or draining the fuel tank)

Key protection cover (up to ₱3,500 reimbursement)

Delivery of spare key
For personal assistance benefits, OONA offers the following:
Transport or repatriation in case of an accident with the insured vehicle

Ambulance coordination (with reimbursement benefit)

Dispatch of medication

Relay of urgent messages

Travel or stay travel expenses when the repair time of the insured vehicle due to breakdown takes longer than 24 hours (OONA will reimburse up to ₱3,000 per night for hotel expenses for a maximum of two nights)

Hospital admission

Accident coordination

Arrangement of legal assistance

Taxi services

Appointments with health professionals

Alternative driver assistance service
Note that the actual cost of assistance or service and the corresponding handling fees of some of these benefits will be shouldered by the policyholder/beneficiary.
Info 24/7 Service is also available for OONA policyholders in Metro Manila. To request the following information, call the OONA Insurance 24/7 Hotline at 8459-4727.
Claims procedure, requirements, and referral

Accredited repair shops

Metro Manila traffic information and road conditions, weather information

Emergency numbers

Nearest gasoline stations, hotels, and shopping malls

Accredited adjusters

General information (area codes, holidays, currency, etc.)
📌 Standard Insurance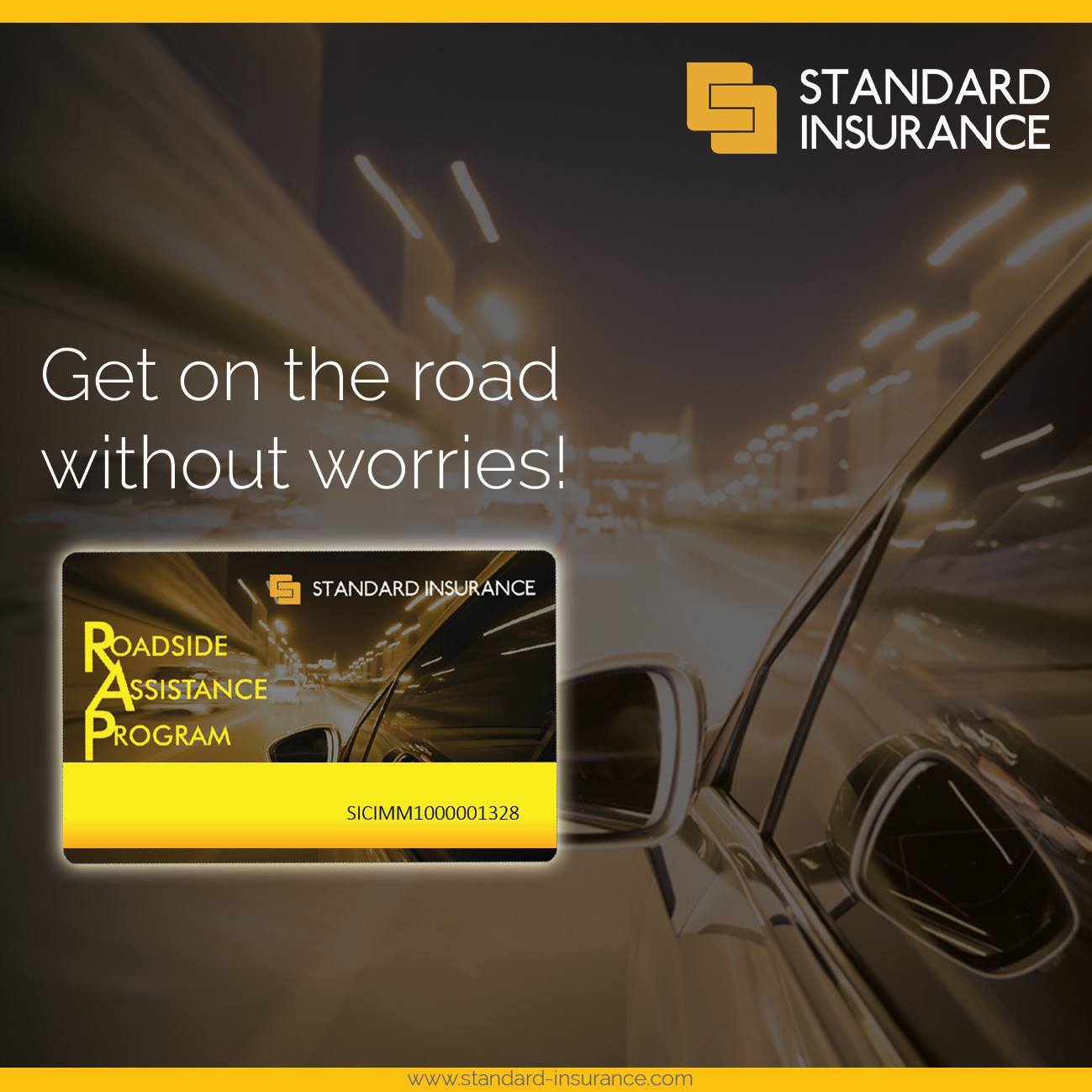 In case of an accident or mechanical breakdown, you can avail of Standard Insurance's Roadside Assistance Program (RAP). This service is given to all Comprehensive Motorcar Insurance policyholders. You can get assistance with the following:
Towing due to breakdown (up to ₱5,500)

Removal of vehicle (up to ₱15,000)

Fuel delivery

Battery boosting/jumpstarting

Locksmith service

Tire replacement

Delivery of spare key

Stay or travel expenses due to immobilization of the insured vehicle

Relay of urgent messages

Accident coordination

Hospital admission

Arrangement of legal assistance

Dispatch of accredited adjusters

Ambulance coordination

Drivers training / Education and licensing

Driving directions
Moreover, Standard Insurance has an Info 24/7 Service that provides information and assistance on the following:
Claims procedure and requirements

Accredited repair shops and adjusters

24/7 traffic information and road conditions in Metro Manila

Nearest gasoline stations, hotels, shopping malls, restaurants, etc.

Emergency numbers (police and fire stations, hospitals, etc.)

Weather and flight information online
📌 Mercantile Insurance
Aside from its comprehensive car insurance coverage, Mercantile Insurance also provides other value-added services like teleconsultations, emergency access to roadside, ambulance, fire, and police services via its mobile app, and an Auto Assistance Program.
Some roadside assistance you can avail of during a breakdown or accident includes towing, vehicle removal crane service, and overnight accommodation. You can also avail of minor on-site repairs, battery jumpstarting or boosting, flat tire replacement, gasoline delivery, and locksmith services.
📌 Oriental Assurance
If you have a car insurance policy with Oriental Assurance, you can avail of roadside assistance services via its Motor Car Assist Program. For a complete list of its inclusions, message Oriental Assurance[2] or call 8631-7851 to 66.
📌 SGI Philippines
SGI Philippines car insurance policyholders may also avail of its roadside assistance for any type of breakdown or accident. Get towing and vehicle removal services or overnight accommodation when your vehicle takes longer to repair after a mechanical breakdown.
You can also avail of the battery jumpstart or boosting services, fuel delivery, flat tire replacement, and on-site repairs. For the complete list of services, contact SGI Philippines[3] or call 8848-0188 or 0917-224-828.
Read more: Switching Car Insurance Companies: Step-by-Step Guide
Final Thoughts
It can be scary and stressful to break down on a busy road or in the middle of the night. But with roadside assistance coverage, you have a number to call for immediate help.
Carefully consider your needs, vehicle, and driving habits to make the right decision. Most importantly, compare your available options and their features, coverage, and costs so you can buy the right road assistance coverage.
Get a Free Car Insurance Quote!
Looking for car insurance companies to consider? Compare your options below and get a free auto insurance quote from Moneymax!
| | | | | | |
| --- | --- | --- | --- | --- | --- |
| Car Insurance Company | Maximum Total Sum Insured | CTPL Coverage | Own Damage & Theft Coverage | Acts of Nature Coverage | Death or Disablement Coverage |
| FPG Insurance | ₱4 million | ✔️ | ✔️ | ✔️ | |
| Malayan Insurance | ₱7.5 million | ✔️ | ✔️ | ✔️ | |
| The Mercantile Insurance Corporation | ₱5 million | | ✔️ | ✔️ | |
| OONA Insurance (formerly MAPFRE) | ₱5 million | ✔️ | ✔️ | ✔️ | ✔️ |
| PGA Insurance | ₱3 million | | | | ✔️ |
| SGI Philippines | ₱5 million | ✔️ | | ✔️ | ✔️ |
| Standard Insurance | ₱5 million | ✔️ | ✔️ | ✔️ | ✔️ |
| Stronghold Insurance | ₱3 million | | ✔️ | | |
Sources: