Are you going out of the country soon? Aside from packing all your travel essentials and bringing the required documents, you must also bring the right credit card with you. While cash is always handy, a credit card is an even more convenient payment option.
However, using your credit card doesn't automatically mean cheaper overseas spending. If you want to stay within budget and save money on your international travel, check out these tips for using a credit card abroad.
7

Tips for Using a Credit Card Abroad
Aside from the safety and convenience of not carrying a large amount of money in a foreign country, you can earn rewards points and enjoy discounts when using a credit card overseas. Some travel credit cards offer valuable benefits like complimentary travel insurance, airport lounge access, and purchase protection so you can travel and shop with peace of mind.
To help you maximize your card, here are tips to use your credit card wisely when traveling, plus some of the best credit cards to use abroad.
✔️ Set a Travel Budget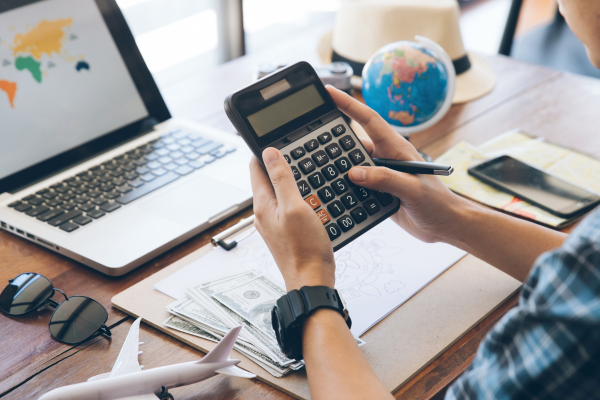 Before taking note of our list of tips for using credit cards overseas, decide on a budget for your trip first. It's dangerously easy to rack up bills while traveling, especially if you want to try a lot of restaurants or attractions.
Set limits on how much you should spend throughout your trip. This way, you won't be shocked when you receive your credit card bill.
✔️ Get a

Credit Card with Low Foreign Exchange Conversion Fees
Using a credit card internationally means incurring charges on your overseas purchases. Foreign currency conversion fees can get as high as 3.5%, depending on your credit card. These add up throughout your trip, so try to use a credit card with low foreign transaction fees.
Using a BPI credit card abroad, like the Gold Mastercard, Platinum Rewards Mastercard, or Visa Signature, will give you significant savings on your international purchases (as much as ₱900 for every US$1,000 purchase) because the BPI foreign transaction fee across all cards is only 1.85%—one of the lowest in the market.[1]
Read more: Dual Currency Credit Cards: Pros and Cons for Frequent Travelers
✔️ Know Your Travel Perks
Take advantage of your credit card's travel perks. Some credit cards provide free airport lounge access, airport transfers, concierge services, and car rental services, among other benefits.
While you're at it, find out which travel protection benefits you can enjoy with your booking. This way, you can avoid paying for inconveniences like delayed or canceled flights and lost luggage.
It's also the perfect opportunity to rack up rewards points and enjoy discounts at your bank's partner establishments. Check your provider's promos to maximize travel rewards when using your credit card abroad.
For example, BPI Gold Mastercard, Platinum Rewards Mastercard, and Visa Signature credit cards offer travel insurance, and both Platinum Rewards Mastercard and Visa Signature card offer airport lounge access. You can avail of these features if you book your trip with your BPI credit card.
Check out these best BPI credit cards for travel and their key features. Compare BPI credit cards and apply for one today!
---
BPI Gold Mastercard
1 BPI Point for every ₱35 spend
Flexible installment plans with terms of up to 36 months
Free travel insurance of up to ₱10 million
Low forex conversion fee of 1.85%
BPI Platinum Rewards Mastercard
2 BPI Points for every ₱20 foreign currency spend online and abroad
2 BPI Points for every ₱30 local spend
0% interest on installment for airfares at any airline year round
Free travel insurance of up to ₱10 million
Low forex conversion fee of 1.85%
BPI Visa Signature
2 BPI Points for every ₱20 spend
Up to ₱20 million free travel accident and inconvenience benefit
Free unlimited access to PAGSS international lounges in NAIA 1 and NAIA 3
Exclusive 50% off deals on hotels, resorts, and more
Low points to miles conversion (₱50 = 1 mile)
Low forex conversion fee of 1.85%
---
Read more:
✔️ Use Your Airport Lounge Access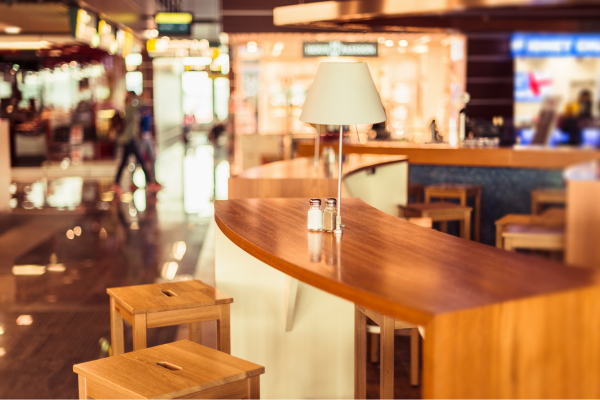 Many travel credit cards offer free access to NAIA and international airport lounges. If your credit card offers this privilege, take advantage of it, especially if you have a long-haul flight or long layovers. Enjoy complimentary food and refreshments, a Wi-Fi connection, and comfortable seats while waiting to board.
For instance, with the BPI Platinum Rewards Mastercard, you get up to four free lounge passes yearly from Priority Pass, and you can use it at over 1,300 airport lounges worldwide. Meanwhile, Visa Signature offers unlimited free access to the PAGSS international airport lounges at NAIA 1 and NAIA 3.
Related article: Improve Your Chances of a BPI Credit Card Approval with These Tips
✔️ Use a Widely Accepted Credit Card
You can use your Mastercard or Visa credit card anywhere in the world. Other international credit cards also have a global presence, though fewer business establishments may accept them. Before you leave, check which credit cards are widely accepted in your destination country.
If you don't have a BPI Mastercard or Visa credit card, now is the best time to get one. Whether you're looking for miles, cashback, rewards, or exclusive travel privileges, there's a suitable BPI credit card for you.
See also: Fly for Free When You Convert Your Credit Card Points to Miles
To be safe, bring another credit card as a backup, so you'll still have access to credit in case your primary card gets declined.
Bring a credit card that lets you earn rewards on dining, shopping, and other travel spending categories. For example, you can earn 2 BPI Points for every ₱20 overseas spend with the BPI Platinum Rewards card.
✔️ Bring Enough Cash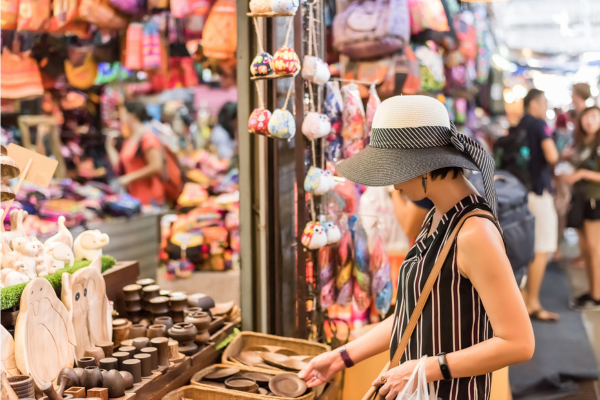 Even if you're headed to a popular tourist destination in the city, prepare a bit of cash, as smaller merchants such as street food vendors don't accept credit card payments. Bring an amount that's just enough, so you won't have to withdraw cash frequently and pay multiple fees.
Final Thoughts
When you're traveling overseas, the last thing you want is an unplanned financial emergency. With these tips for using a credit card abroad, you'll know the dos and don'ts and bring the right card. Remember these money-saving tips and tricks when preparing for your trip!
If you're looking for the right credit card to use abroad, check out these options for the best international credit cards. One of them might just be the perfect card for you!
Source: [1] BPI Credit Cards' Low Foreign Exchange Conversion Rate