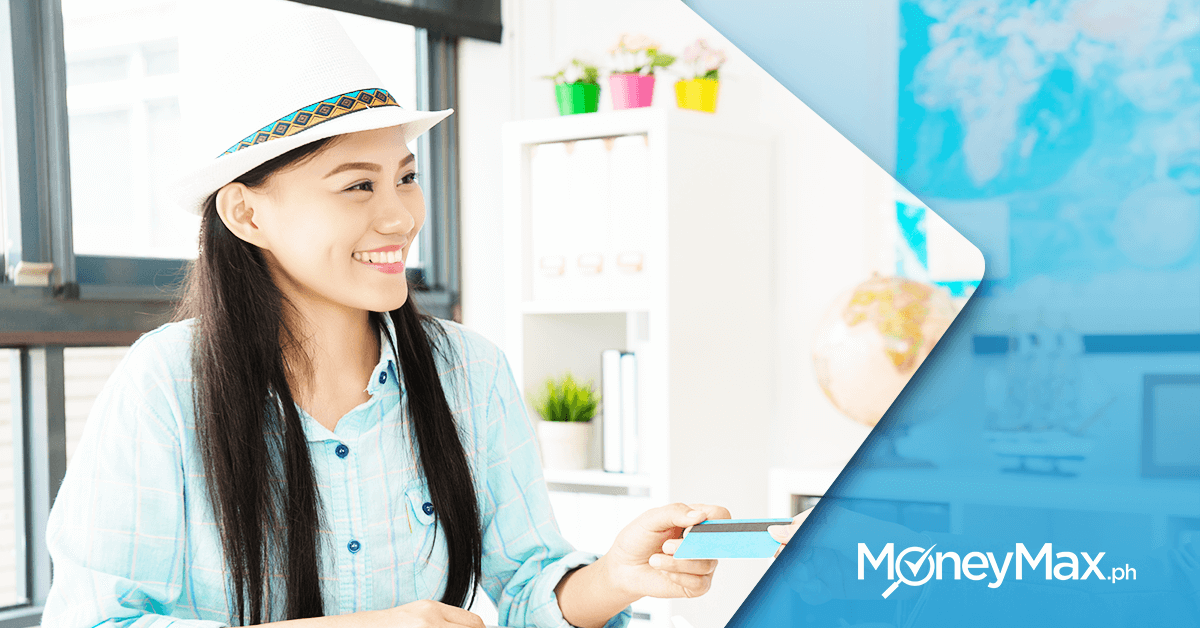 Using a credit card abroad can cost you more than local transactions because overseas purchases in foreign currency are converted to Philippine pesos. Changing from dollar to peso (or any foreign currency to local currency) adds up to your credit card bill. On top of that, you have to pay a foreign currency transaction fee of 1.75% to 2.50%. If you want to save money on your overseas trips while still enjoying the convenience of a credit card, a smart choice is a dual currency credit card.
Dual currency credit cards are useful for travelers who often shop abroad and earn or have money in US dollars (USD) because local and international transactions are billed separately. Purchases made in the Philippines are billed and paid in PHP, while those made abroad are billed and paid in USD.
Essentially, you have two currencies in a single credit card. You don't need to worry about exchanging currency and paying foreign currency transaction fees.
Apart from convenience, another great reason to get a dual currency credit card is enjoying premium travel-related benefits such as travel insurance, rewards, exclusive access to airport lounges, and more.
In the Philippines, there are at least six credit cards that come with a dual currency feature. This article explores all the dual currency credit card options for frequent travelers looking to save money when using their credit cards abroad.
Related Article: Best Travel Credit Cards in the Philippines
Annual fee: ₱4,000 (waived for the first year)
Interest rate: 2%
Foreign currency transaction fee: None
Annual income requirement: ₱1.3 million
Features and benefits:
Dual Currency Billing: Allows option for paying international transactions in US dollars
Rewards: 1 point for every PHP 20 spent using the card
Access to MIASCOR Lounges: Free access to NAIA Terminal 1, NAIA Terminal 3 (Skyview), and Davao Airport's MIASCOR Lounges
Concierge Services and Waived Fees: Travel assistance without annual fees (with minimum required annual spend)
Travel Insurance: Coverage on accidents and more when using the card to book an airline ticket
High Credit Limit
Annual fee: Free
Interest rate: 2.95%
Foreign currency transaction fee: 2.50% for non-dollar transactions, converted to US dollars at Mastercard's currency conversion rate
Annual income requirement: ₱1.2 million
Features and benefits:
Dual Currency Billing: Two separate billings for local and overseas transactions: in Philippine peso for local and in US dollar for overseas purchases
Rewards Plus: 1 point for every ₱25 worth of transactions using the Bank of Commerce Mastercard Platinum; up to 5x rewards points for transactions at select shopping and dining merchants
Installment Plus: 0% interest installment payable in 3, 6, 12, 18, 24, and 36 months
Installment Convert: Allows paying big-ticket expenses such as tuition, medical bills, and wedding at low monthly interest and longer payment terms
Read more: 10 Advantages of Credit Cards for People Who Are Afraid to Get One
Equicom Classic and Gold Credit Cards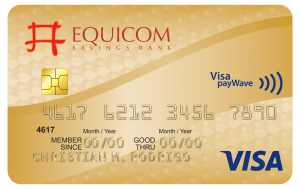 Annual fee: ₱2,000 (Gold Visa card); ₱1,000 (Classic Visa card)
Interest rate: 2%
Foreign currency transaction fee: Non-US dollar transactions are converted to US dollars based on Visa's foreign exchange rate, plus a 2% processing/service fee
Annual income requirement: ₱500,000 (Gold card); ₱120,000 (Classic card)
Features and benefits:
Dual Currency Billing: Two credit limits in one credit card: a Philippine peso credit limit for local transactions and a US dollar credit limit for international transactions
Rewards Program: 1 point for every ₱300 (or its equivalent in US$) spent using the Equicom Credit Card
Unlimited Supplementary Cardholders: Allows signing up for as many supplementary cards as desired and assigned sub-credit limits for each card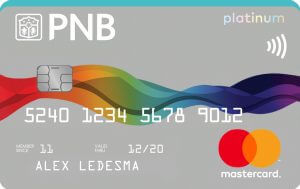 Annual fee: ₱3,000
Interest rate: 3.00%
Annual income requirement: ₱480,000
Features and benefits:
Dual Billing Flexibility: Separate billings for local and foreign transactions in Philippine peso and US dollar, respectively; can pay in either PHP or USD (based on payment rate of the day)
Travel Insurance: Free travel insurance of up to ₱3 million coverage for flight delay, lost luggage, and more
My Rewards: 1 point for every ₱50 spent; accumulated rewards points can be redeemed for cash credits or Mabuhay Miles
Zero % Affordable Payment Plan: 0% interest on installments for expensive and high-end brands payable in 3, 6, 9, 12, 18 up to 24 months
Read more: PNB Credit Card Promos for 2022: Exclusive Deals and Privileges You Can Enjoy
Final Thoughts
Looking for the best dual-currency credit card for you? Do your comparison shopping first, and carefully examine the features and benefits that matter to you.
For those who are using one of the dual currency credit cards listed above, how's your experience? Share your thoughts and leave a comment below!