When applying for a regular credit card doesn't work out for you, you can always get a secured credit card.
It's not always easy to get approved for a credit card, especially for entrepreneurs and freelancers who don't have a stable or regular income. Banks are also not too keen on applicants with bad credit or no credit history.
Here, we explain the workings of secured credit cards and give you a look at which banks are offering them.
What is a Secured Credit Card?
A secured credit card is a type of credit card with a cash deposit serving as collateral. Because it's guaranteed by the cardholder's deposit, applicants can expect quick and 100% approval, making it the easiest way to get a credit card in the Philippines.
Secured credit cards don't require income documents, which make them suitable for people with bad credit or no credit history. The deposit amount already reduces the risk to the issuing bank in case the cardholder fails to make payments. This feature also makes it ideal for first-time cardholders, low-income earners, and self-employed people with unstable income.
Read more:
How to Use a Secured Credit Card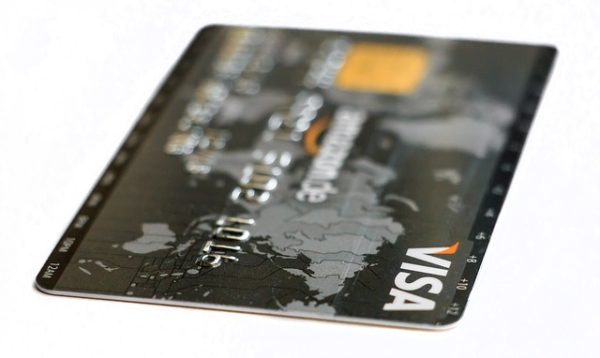 Not sure how to use secured credit cards? Use them like regular credit cards at any store or merchant that accepts Visa or Mastercard. You can also take advantage of typical benefits like installment plans, discounts, reward points, and other perks, depending on the card you choose.
Secured cards also have the same fees and charges, as well as interest rates, as regular credit cards.
The main difference is that you have to open a savings or time deposit account with the issuing bank. You also need a hold-out deposit, a percentage of which determines your credit limit. This means that if you deposit PHP 10,000, you'll be given a maximum credit limit of PHP 9,000.
With this type of card, you're still expected to make monthly payments. But if you default on a payment, the bank will take out the unsettled balance from your hold-out deposit.
Thus, you should manage your spending to make sure this never happens. If your hold-out deposit reaches zero, you won't be able to use your secured credit card anymore.
The most common reason people opt for a secured credit card is because of their negative credit history. If you fail to keep or manage, it will be another negative blow to your credit score.
How Much Should You Deposit to Your Secured Card?

Generally, the required minimum deposit is PHP 10,000. From this amount, your credit card limit can be either 80% and 90%, depending on the issuing bank. The higher your deposit, the higher your credit limit.
Some Things to Know About Your Hold-Out Deposit
You can't withdraw your hold-out deposit until you clear and settle your balance. Aside from this, you also need to formally request a card cancellation or a lifting of your hold-out deposit.
This will not be a quick process, though. It usually takes around two months for banks to release the hold-out amount. But from that point on, you should be able to withdraw your cash.
Ideally, you want your secured credit card to be eventually converted to a regular card. It's possible if you show enough proof of income or if you've been paying your credit card bills on time and in full amount for at least a year.
Once you've converted your secured credit card to a regular one, you can start withdrawing from your deposit without having to cancel the card.
Furthermore, your secured card can help in applying for regular cards from other banks. There's a better chance that your application will be approved if you're an existing credit cardholder with a good credit standing.
Read more:
Is Having Secured Credit Cards a Good Idea?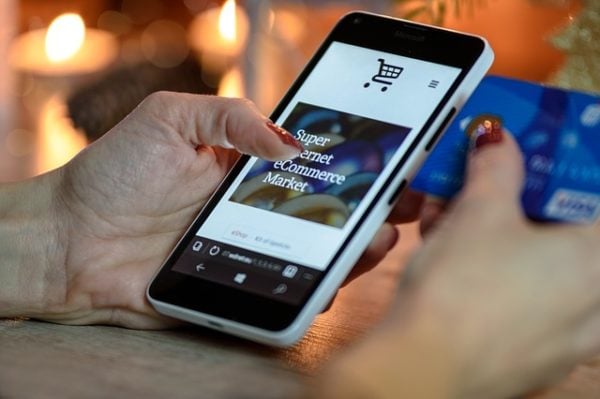 Now that you know how it works, it's time to weigh the pros and cons of having one to help you decide if this is the right financial tool for you.
Benefits of Secured Credit Cards
You can get approved even if you've always been denied for a regular card.
Proof of stable income is not required.
You can qualify even if you have bad credit or no credit history.
The credit limit is more predictable, as it's a percentage of the hold-out deposit. You can have a higher credit limit by increasing your deposit.
Build a good credit history or improve your credit score. If you use your card responsibly and make payments on time, this will reflect in your credit report and help boost your creditworthiness.
No agent from debt collection agencies will hound you for any missed payment. The bank would just take out the unpaid balance from your hold-out deposit.
Your deposit may earn interest if your account is an interest-bearing one.
You may qualify for a regular credit card if you make consistent on-time payments on your secured one.
Drawbacks of Secured Credit Cards
A security deposit is required. You can't access your funds—even for emergencies—until your account is closed.
The credit limit is tied to the hold-out deposit. If you can't make a large deposit, you'll have to make do with a low credit limit.
Missed payments can still hurt your credit score.
What is the Best Secured Credit Card in the Philippines for 2021?
In the Philippines, there are a lot of options from banks like AUB, BPI, Metrobank, RCBC, and Security Bank, just to name a few. However, the best secured credit card will depend on which card meets your requirements. So if you're looking for rewards, cashback, or annual fee waivers, there's a secured credit card for that.
| Secured Credit Cards | Available Cards | Minimum Deposit | Credit Limit |
| --- | --- | --- | --- |
| AUB Secured Credit Card | Any AUB Credit Card | ₱25,000 | ₱20,000 to ₱10 million |
| Metrobank Save & Swipe | Any Metrobank credit card | ₱12,000 | 90% of deposit |
| RCBC Instacard | Any RCBC credit card | ₱10,000 | 90% of deposit |
| Security Bank Fast Track | Gold, Complete Cashback, Platinum, World, and Next | ₱25,000 for savings account / ₱100,000 for time deposit | 80% of deposit |
Read more:
What Secured Credit Card Has the Lowest Deposit?
BPI Express Credit[1] and RCBC Bankard Instacard[2] require only a minimum deposit of PHP 10,000. For both cards, the credit limit is 90% of the deposit.
Read more: Beginner's Handy Guide to BPI Credit Card Application Online
Secured Credit Card Application Guide for Beginners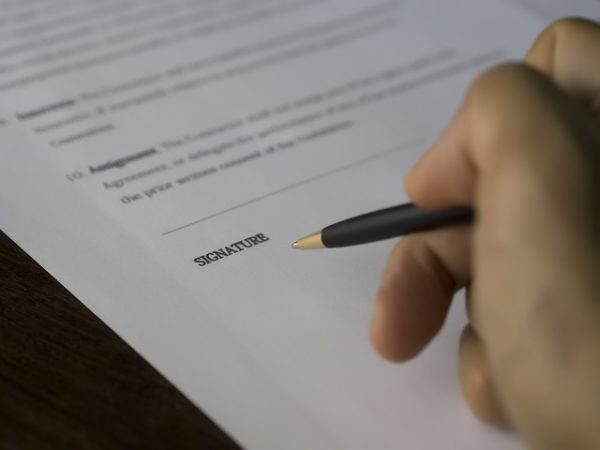 A secured credit card application is generally a smooth and straightforward process, and even simpler than getting a regular card.
If you're interested in getting one, just follow these steps.
1. Ensure That You're Eligible

Although it's easier to qualify for a secured card than a regular card, you'll still have to meet the bank's eligibility requirements.
First, you have to be at least 21 years old (or at least 18, if you'll apply for a BPI secured credit card). Security Bank and BPI also require prospective secured credit cardholders to have a business or residence landline number.
Most importantly, you should not have a delinquent account with the bank where you plan to get a secured card from.
2. Choose the Right Credit Card for You
Any credit card in the bank's lineup can be availed as a secured credit card. If you're trying to build a good credit score, it's best to select the card that will work for you, preferably one that fits your budget, needs, and spending habits.
Shop around for options to apply online at the bank's website. Or you can save time and compare credit cards to find the right one for you.

3. Visit the Bank
Once you've decided on the credit card to apply for, go to the nearest branch of your bank of choice to open a savings account or time deposit for your application.
Make sure to bring your valid IDs and the amount for your hold-out deposit. If you're an expat or foreign resident, bring your work permit, Alien Certificate of Registration (ACR) or embassy accreditation documents just in case the bank asks for it.
4. Submit the Required Documents
The bank staff will ask you to fill out and sign forms, such as a credit card application form, savings account opening forms, and a Deed of Assignment.
A Deed of Assignment is a legal document in which you authorize the bank to hold your deposit amount. In case you default on your payments, the bank can debit the hold-out amount to settle your unpaid balance.
5. Wait for the Card Delivery
The approval rate should be close to 100%. After all, you don't put in a deposit for anything.
Processing of secured credit cards in the Philippines takes around three to 10 banking days. It may be delivered to your address, or you may need to pick it up at the branch where you applied for it.
Moreover, you'll also need to activate the card by calling the issuing bank's customer hotline.
Read more:
Tips on Using Your Secured Credit Card Effectively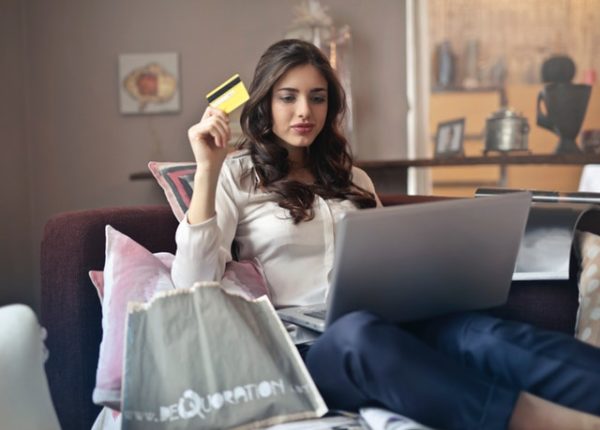 Having a secured credit card is a great opportunity to get your finances on the right track, so don't waste this chance. When used responsibly, a secured card can help you build your credit and raise your chances of getting approved for credit cards and loans in the future.
Here are a few quick tips to ensure a positive credit score with your secured credit card use:
Use the secured card only a few times every month to avoid maxing it out quickly.
Avoid making a cash advance on your secured credit card.
Monitor your spending regularly, making sure that it doesn't exceed your credit limit.
As soon as you notice any suspicious activity on your credit card account, report it immediately to the bank to prevent further unauthorized transactions.
Pay your bill in full and on time every month to avoid accumulating debt and to improve your chance of qualifying for a regular card.
Final Thoughts
Secured credits are a good alternative to traditional credit cards, especially if you don't have enough documents that prove a regular and stable income source. May this guide help you get approved for one and enjoy the perks while keeping your finances in good shape.
Further reading:

Sources: