There will come a time when you'll have to flex your financial capability. Whether it's at a first date or a family reunion, you don't want to be caught off guard without the best credit card in your wallet, do you? Good thing this RCBC Flex Visa review can help you with that.
In this edition of Moneymax Reviews, we're taking a look at RCBC's hippest credit cards to date. Are you ready to flex your financial independence? Read on to learn how.
RCBC Flex Visa Key Features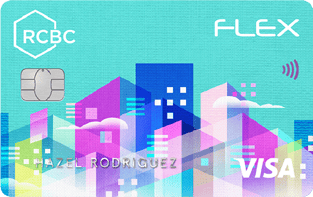 The RCBC Flex Visa is considered a hip credit card for a reason. As you can see from the key features below, this is one of the most accessible credit cards out there with its low income requirement and affordable annual fee.[1]
But if money is no object to you, you can opt to get the premium variant of this credit card in the form of RCBC Flex Gold Visa, whose perks we'll discuss later in more detail.
Annual fee:

Flex Visa: ₱1,500
Flex Gold Visa: ₱3,000

Interest rate: 3%
Minimum monthly income requirement:

Flex Visa: ₱15,000
Flex Gold Visa: ₱50,000

Cash advance fee: ₱200
Late payment fee: ₱850 or the minimum amount due, whichever is lower
Overlimit fee: ₱600
Foreign transaction fee: 2.25%
Card replacement fee: ₱500 per card

Why Should You Get an RCBC Flex Visa?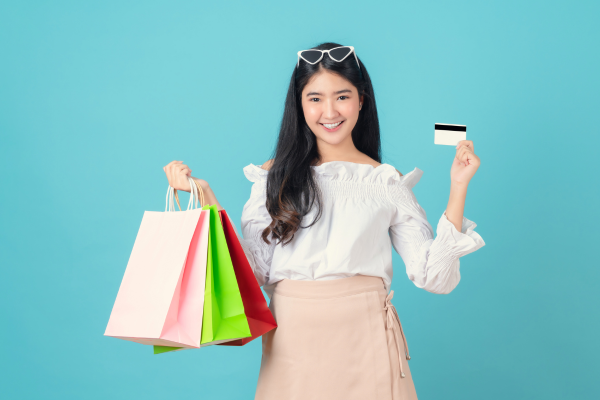 The RCBC Flex Visa was created with younger generations in mind. Aside from its trendy design, the RCBC Flex Visa offers great perks.
The main attraction is the double rewards points you earn from two spend categories of your choice. This means you can choose to earn more points from expenses you care more about.
Pick from the following spend categories:
Dining
Clothing
Travel
Transportation
Ready to give RCBC Flex Visa a spin? Here's a quick review of its features.
But if you're the type who focuses less on the bells and whistles and more on saving money on the things that matter, then you can choose its premium variant: the RCBC Flex Gold Visa.
You'll get to enjoy 2x rewards points on three spend categories of your choice:
Grocery
Gas
Travel
Department Store
Home Appliances
Want the more premium RCBC Flex Gold Visa? Take a look at its key features.

See also: How to Apply for a Credit Card in RCBC: Online and In-Branch Guide
What Other Perks Can I Expect From My RCBC Flex Visa?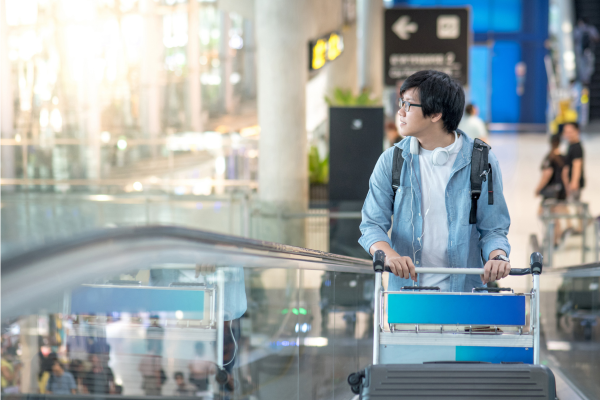 At this point in this RCBC Flex Visa review, we explore other features that come with your credit card. Don't worry, this card won't leave you hanging in terms of exciting perks.
👉 Free Travel Insurance
Whatever version of the RCBC Flex Visa you get, you'll instantly enjoy free travel insurance of up to ₱50,000. This covers accidental death or dismemberment, trip-related inconveniences such as flight delay, misplaced or delayed baggage, and emergency trip cancellation for up to 15 days per trip.
As an additional travel perk, your RCBC Flex Visa also grants you access to the Skyview Airport Lounge located at NAIA Terminal 3. Now you can just chill and wait in peace during a flight delay or cancellation.
👉 Free Purchase Protection
If you love ordering items from overseas, you'll be pleased to know that your RCBC Flex Visa also comes with free purchase protection insurance. This covers you from loss and accidental damages of items purchased abroad using your credit card for up to ₱50,000 or your credit limit, whichever is lower.
RCBC Flex Visa Alternatives
Didn't like either of the credit cards above? That's all right! You can and should always check out alternatives. After all, it wouldn't be a comprehensive RCBC Flex Visa review without looking at other viable credit cards worthy of your attention.
Here are just some of them:
If you're looking for yet another rewarding credit card to add to your collection, the UnionBank Rewards Credit Card is a great addition. Apply for this card to earn 1 non-expiring rewards point for every ₱30 spend and 3x non-expiring reward points when you shop and dine here and abroad.
With the Metrobank Titanium Mastercard®, you get 1 point for every ₱20 spend. Get this card to earn twice the points on dining, department store, and online purchases. If you apply for this card until February 29, 2024 and meet the required annual spend of ₱180,000, you can waive your annual fees.

Want to earn more points without spending too much on annual fees? Then you should apply for an HSBC credit card, specifically the Red Mastercard. Enjoy 4x reward points on online, shopping, dining, and overseas transactions—no choosing needed.
The Security Bank Gold Mastercard earns 1 point for every ₱20 spend. With this card, you also get exclusive rewards and promos all year round as well. Lastly, you can access the Marhaba Lounge at NAIA Terminals 1 and 3.
Want to earn rewards for purchases abroad? Use the BPI Platinum Rewards Mastercard to earn 2 BPI points for every ₱30 local spend and 2 BPI points for every ₱20 foreign spend. Pay for flights using your card and enjoy installments with 0% interest.
💳 AUB Easy Mastercard

Perhaps you just need a trusty credit card without all the smoke and mirrors. With the AUB Easy Mastercard, your annual fees are waived forever right off the bat. Plus, you can choose when and how much you want to pay for your credit card bills. Neat!
But if you really want a credit card from RCBC, here are some of your options:
Final Thoughts
It's never too late to flex and show everyone how money-savvy you are. This RCBC Flex Visa review showed you how credit cards can help improve your finances in just a few swipes. If you're still looking for the right credit card, click the banner below to discover more options.

Sources: [1] RCBC Fees and Charges