Are you an existing cardholder looking for another credit card in the Philippines? The HSBC Red Mastercard is a worthy choice—especially if you love shopping and dining locally or abroad. Learn more about this card's features in this HSBC Red Mastercard review.
HSBC Red Mastercard Review: Overview of Features
Before we go any further, let's first judge the card by its features. Looking at the list below, it's easy to see why the HSBC Red Mastercard is a great choice—just look at that low annual fee and annual income requirement!
Note, however, that you need to be an existing credit cardholder for at least six months to apply for this card.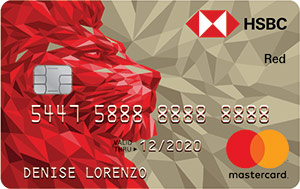 Annual fee: ₱2,500 (free on the first year)
Interest rate: 3%
Minimum monthly income requirement: ₱16,667
Cash advance fee: ₱200 per transaction
Late payment fee: ₱1,000 or unpaid minimum amount due, whichever is lower
Overlimit fee: ₱800
Foreign transaction fee: 2.5% of the converted sum plus reimbursement of the assessment fee charged by Visa/MasterCard to HSBC equivalent to 1% of the converted sum
Card replacement fee: ₱400

Why Should I Get the HSBC Red Mastercard?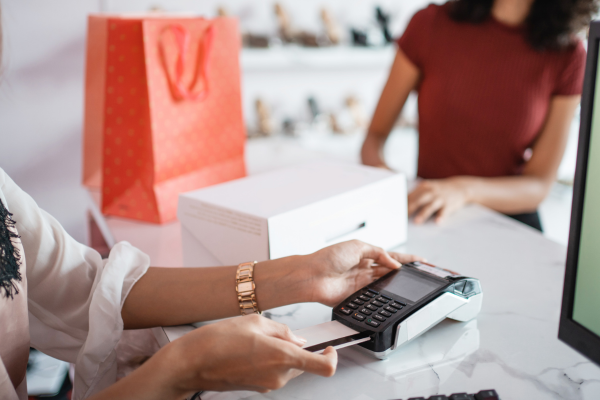 So what do you get for this affordable credit card? Two words: accelerated rewards. For every ₱20 spend on qualified spend categories, you earn 4x bonus points.
Qualified spend categories include the following: dining, shopping, overseas transactions, and online purchases.
For example, you can earn 4x points when you dine in at Pancake House, Italianni's, Barcino, Las Flores, Gloria Maris, Draft, and Edsa Shangri-La Summer Palace, among others. You'll also earn points for shopping at SM, Landmark, Robinson's, and Rustan's Department Stores. While you're at it, add more points by shopping at Uniqlo, Zara, Marks & Spencer, and others.
Earn enough points and convert them to special items, gift certificates, vouchers, and even air miles. Peep the HSBC Red Mastercard exclusive rewards catalog[1] to browse the exact reward you want to redeem. You can even use your points to donate to charities like the World Wide Fund and Childhope Asia Philippines.
Read more: A First-Timer's 4-Step Guide to HSBC Credit Card Application
What Other Perks Can I Enjoy with My HSBC Red Mastercard?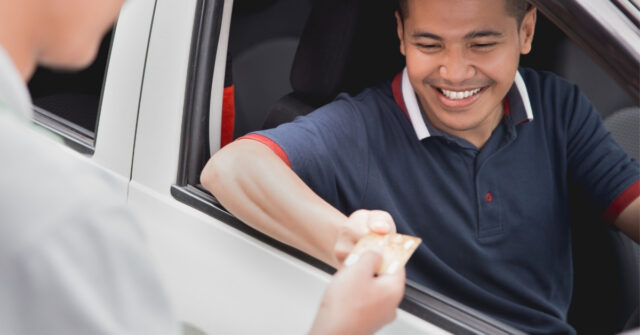 Aside from the spoils of accelerated rewards, the HSBC Red Mastercard also gives you access to HSBC's credit card perks. For starters, how about a 6% rebate on your first Caltex fuel purchase and a 3% rebate on succeeding fuel purchases? Now that's a great money-saver, especially for those who drive to work every day.
This HSBC credit card also entitles you to shopping and dining promos, as well as exclusive privileges at over 27,000 establishments worldwide.
Also, you get to avail of HSBC's nifty installment plans, starting with its 0% card installment plan.[2] By using your HSBC Red Mastercard to purchase high-ticket items like gadgets, appliances, plane tickets, and others, you can pay in monthly installments with flexible terms of up to 36 months.
You can also fund any unplanned expenses with HSBC's cash installment plan.[3] It's a more convenient way to get a cash advance from your HSBC Red Mastercard. Get the cash and pay for it in flexible and affordable installments.
Your HSBC Red Mastercard comes with HSBC Autocharge, a feature that automatically charges your bills to your card. For added convenience, your credit card bill will be sent to you via email in the form of an eStatement. These features may not be as exciting as the others, but you can never count out these small yet significant perks.
Convinced yet? Get started with your HSBC credit card application right here.

HSBC Red Mastercard Alternatives
While reading this HSBC Red Mastercard review, you might realize it doesn't suit your needs. Check how it compares to other HSBC credit cards:
Want to explore cards outside of HSBC? Here are options similar to the HSBC Red Mastercard:
💳 UnionBank Rewards Credit Card
If you want to explore another rewards credit card, the UnionBank Rewards Credit Card is a strong contender with 1 point per ₱30 spend. You can also triple your points if you use your card at shopping boutiques, department stores, and restaurants here and abroad.
Read more: How to Apply for a UnionBank Credit Card in 3 Easy Steps
💳 Metrobank Titanium Mastercard®
Want to earn points quickly? Use the Metrobank Titanium Mastercard® to get 1 point for every ₱20 spend and up to 2x points on dining, department store, and online purchases. Bonus: Waive your annual fees if you apply for this card until February 29, 2024 and meet the required annual spend of ₱180,000.
Read more: Metrobank Credit Card Application: Eligibility, Requirements, and More
💳 Security Bank Gold Mastercard
Yet another worthy contender in the rewards card category, the Security Bank Gold Mastercard earns 1 point for every ₱20 spend. Use it to enjoy exclusive rewards and promos all year round as well.
Read more: How to Apply and Get Approved for a Security Bank Credit Card
💳 Security Bank Platinum Mastercard
Want a leveled-up rewards credit card? The Security Bank Platinum Mastercard earns 2 points for every ₱20 spend. Plus, you get unlimited access to the Marhaba Lounge at NAIA Terminals 1 and 3.
💳 BPI Platinum Rewards Mastercard
Shopaholics who love splurging abroad, this is for you: the BPI Platinum Rewards Mastercard earns 2 BPI points for every ₱30 local spend and 2 BPI points for every ₱20 foreign spend. You can also pay for flights using your card to enjoy installments with 0% interest.
Read more: BPI Credit Card Application: Requirements, Process, and More
If you're all about travel discounts and deals, get the BPI Visa Signature. Aside from earning 2 BPI points for every ₱20 spend, enjoy 50% off on deals at hotels, resorts, and more. Plus, it comes with free access to the PAGSS Premium Lounge at NAIA Terminals 1 and 3.
Final Thoughts
That concludes our HSBC Red Mastercard review. Did it entice you to apply for one? We wouldn't blame you if it did. After all, it's an all-around great choice, provided you already have an existing credit card.
Ready to apply? Click the banner below to get started.

Sources: