When it comes to credit cards, HSBC offers some of the most attractive and flexible options. Primarily, HSBC credit cards are for those who put a premium on lifestyle. That doesn't mean, though, that they can't be used for everyday expenses.
If you're planning to switch to or get a new credit card, HSBC's range is definitely worth looking into. Other than the excellent features and privileges that come with their cards, the application process is surprisingly easy.
Here's a simple guide to HSBC credit card application. We've also covered other important things you need to know about HSBC credit cards.
Why Get an HSBC Credit Card?
Looking for reasons to justify your HSBC credit card application? There are a lot of them. Here are some of the most noteworthy:
👍 Fast Rewards and Cashback Programs
With HSBC credit cards, spending is always a rewarding experience. You can redeem gift certificates, air miles, and exclusive freebies using your bonus points.
Its Accelerated Rewards Program offers one of the fastest earn rates in the market. With the HSBC Red Mastercard, for instance, you earn 1 point for every ₱20 spend and 4x bonus points on online, shopping, dining, and overseas transactions.
Meanwhile, you can also earn up to 5% cashback on various categories with the HSBC Gold Visa Cash Back and Platinum Visa Rebate. That's plenty of savings for you!
👍 0% Installment on Shopping and Essential Purchases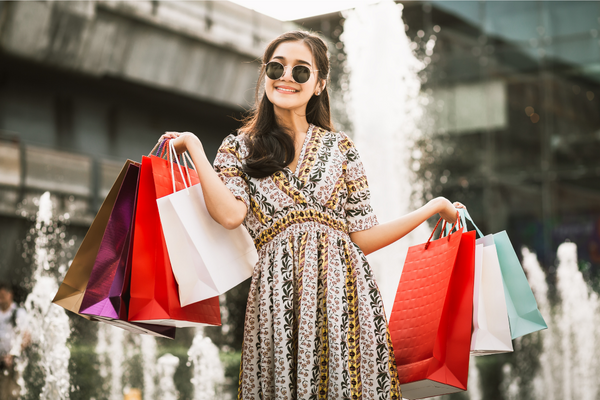 If you love shopping, start your HSBC credit card application now. Enjoy 0% installment for up to 36 months at any of the bank's partner merchants and buy big-ticket purchases, such as appliances, gadgets, and furniture, without paying additional interest.
HSBC's 0% installment program applies to transactions related to education, health, and wellness as well.
Read more: How Does a Credit Card Installment Plan Work in the Philippines?
👍 Reliable During Emergencies
You can count on your HSBC credit card in case you're dealing with a financial emergency. Through a cash advance, you can withdraw cash from an ATM using your credit card. You can even make withdrawals abroad.
👍 Convenient Payments
Because an HSBC credit card is contactless, you don't have to swipe it to complete your transactions. Just tap your card at a designated credit card payment terminal here or abroad, and you're good to go. Transactions worth ₱2,000 or below don't even require a PIN or signature.
You can also say goodbye to missed due dates with HSBC's AutoCharge. You can now set up your account to automatically pay your bills. Major billers include PLDT, SkyCable, and Globe Telecom, among others.
👍 Security Features
HSBC credit cards come with an EMV (Europay, Mastercard, and Visa) chip. This mechanism reduces the chance of your card getting compromised.
And if you're shopping online, the HSBC Secure Pay feature adds another layer of protection. This includes password protection and personal message features powered by Mastercard SecureCode and Verified by Visa.
4 Steps to HSBC Credit Card Application in the Philippines
To complete the HSBC credit card application process in the Philippines, here are the four steps you need to keep in mind:
Step 1: Check If You're Qualified
Make sure you're eligible to apply for the credit card—this is the first and most important step in the entire application process.
You can apply for an HSBC credit card if you meet all these requirements:
Between 18 and 70 years old
With a gross annual income of at least ₱200,000 (for Red Mastercard and Gold Visa Cash Back) or ₱500,000 (for Platinum Visa Rebate)
An HSBC Premier[1] bank account (for Premier Mastercard)
Primary cardholder of a credit card issued by a bank in the Philippines and in good standing for at least six months (for Red Mastercard, Gold Visa Cash Back, and Platinum Visa Rebate)
Step 2: Prepare All Requirements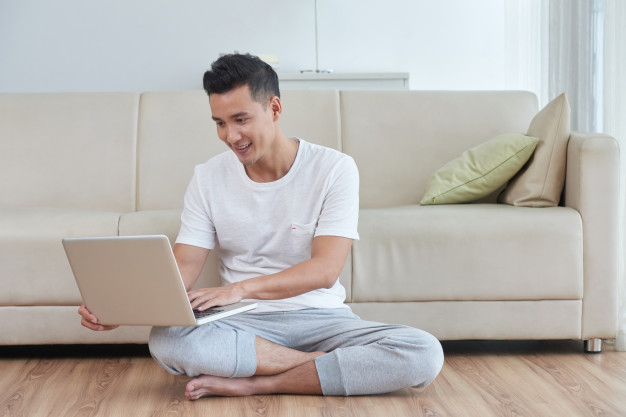 HSBC will process your credit card application only when you've submitted all the required documents. Since some documents take a while to obtain, especially government-issued ones, it's best to prepare them first before you proceed with applying for an HSBC credit card.
📋 HSBC Credit Card Requirements:
Accomplished application form
Proof of identity with your complete name, picture, and birthday (at least one of the following: passport, driver's license, SSS/TIN ID, NBI Clearance, or Voter's ID)
Proof of residence, such as a valid ID containing your address or a utility bill issued within the last three months (electricity, landline, mobile phone, or cable TV)
For Overseas Filipino Workers (OFWs): Certificate of Employment, work permit issued in the country/territory of residence issued by POEA, or POEA Certificate
Step 3: Decide Which Credit Card to Apply For
Next, choose the most suitable HSBC credit card for you. Examine your options carefully by comparing important features such as the following:
Annual fee: Consider whether you can afford the cost or not
Rewards and cashback: These should apply to categories you frequently spend on (e.g., travel, shopping, dining, etc.)
Here are the three cards you can apply for without an HSBC Premier bank account:
Learn more about each card below:
Features and Benefits:
1 bonus point for every ₱20 spend
4x bonus points on online, shopping, dining, and overseas transactions
6% rebate on your first Caltex fuel purchase and 3% fuel rebates year-round
Fees and Charges:
Minimum monthly income: ₱16,666
Annual fee: ₱2,500 (waived for the first year)

Interest rate: 3%
Best for: Online shoppers and travelers abroad
The HSBC Red Mastercard is for people who love adventures, as it makes the finer things in life accessible through generous rewards. It entitles you to 4x bonus points on online, shopping, dining, and overseas transactions. On top of that, you can use your accumulated points to redeem appliances, air miles, and ZALORA or Lazada gift certificates.
Features and Benefits:
5% cash back on dining transactions
0.50% cash back on all of your other transactions
3% rebate on Caltex fuel purchases
Fees and Charges:
Minimum monthly income requirement: ₱16,666
Annual fee: ₱2,500 (waived for the first year)
Interest rate: 3%
Best for: Shoppers, diners, and travelers
Love dining out and exploring delicious cuisine? Make your gastronomic adventures more rewarding with HSBC Gold Cash Back. Enjoy 5% cash back, automatically credited to your account, on dining transactions all year round.
On top of that, this card entitles you to cashback across different types of spending categories, such as back-to-school purchases at department stores and overseas transactions.
Features and Benefits:
Rebates on transactions:

5% on travel and shopping spend (including online shopping)
1% on insurance
0.50% on all other spend
6% on the first Caltex transaction and 3% on Caltex fuel purchases year-round

Free Purchase Protect insurance, which provides coverage for eligible goods bought from an authorized store, retailer, or distributor using a qualified HSBC credit card
Fees and Charges:
Minimum monthly income requirement: ₱41,666
Annual fee: ₱5,000 (waived for the first year)
Interest rate: 3%
Best for: Shoppers and travelers
With HSBC Platinum Visa Rebate credit card, you can get the most out of your spending with rebates across different categories such as shopping, travel, and insurance. This is designed for people who regularly spend big or rely heavily on credit cards for their everyday purchases.
Applicable merchants include clothing stores, cosmetic stores, department stores, duty-free stores, direct marketing, discount stores, electronic stores, leather goods stores, and jewelry stores, among others.
Related reading: Fly for Free When You Convert Your Credit Card Points to Miles
Step 4: File Your Application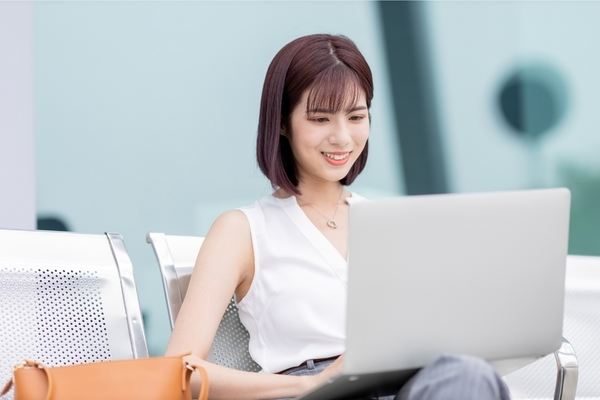 For more convenience, it is recommended you file your HSBC credit card application online. Go to the HSBC Credit Cards page[2] on the bank's official website and click the Apply for credit card button under your chosen credit card.
Completing the online application form takes about 10 minutes. To speed up the process, prepare your valid ID number and existing credit card number beforehand.
You'll receive an email requesting you to submit supporting documents. Use the HSBC Online File Upload Service to upload documents for your credit card application online. It accepts PDF, JPEG, TIFF, and GIF files no bigger than 2MB.
You can also easily apply for an HSBC credit card through the Moneymax website!
Alternatively, you can complete your HSBC credit card application in-branch. Visit any of the bank's branches in Metro Manila, Cebu, and Davao and submit your supporting documents there.
HSBC Credit Card Application: FAQs
Want to make sure all your bases are covered? Here are the other important things you need to remember regarding your HSBC credit card application.
1. Are HSBC credit cards Visa or Mastercard?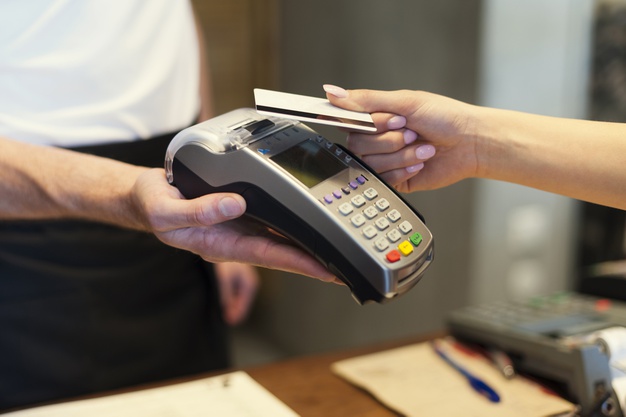 HSBC credit cards differ in payment networks. Visa options include HSBC Gold Visa Cash Back and HSBC Platinum Visa Rebate. For Mastercard, there are HSBC Red Mastercard and HSBC Premier Mastercard.
2. What is the processing time for HSBC credit card applications?
HSBC takes around five to 10 working days to process and approve a credit card application after receiving your completed application form and all supporting documents.
3. How can I check my HSBC credit card application status?
Can't wait to receive your card? If you wish to check your application status, you can call HSBC through the following numbers:
(02) 8858-0000 for Metro Manila
+1-800-1-888-8555 domestic toll-free for calls outside Metro Manila through PLDT landlines
You may also email HSBC at hsbc@hsbc.com.ph. Make sure you have your application reference number with you.
4. How can I activate my HSBC credit card?
Got your HSBC credit card already? Congratulations! Before using it, make sure you activate it first. To do so, just text the following to 0922-1001010 using your registered mobile number with HSBC:
HSBC<space>LAST 4 DIGITS OF YOUR CARD<space>LAST NAME<space>BIRTH MONTH & YEAR in MMMYYYY format (ex. JUN1985)
You can also activate your card by calling HSBC's hotline at (02) 8858-0000 or (02) 7976-8000. Follow the voice prompts and wait for an SMS containing an OTP sent to your registered mobile number.
5. How many supplementary cards can I own?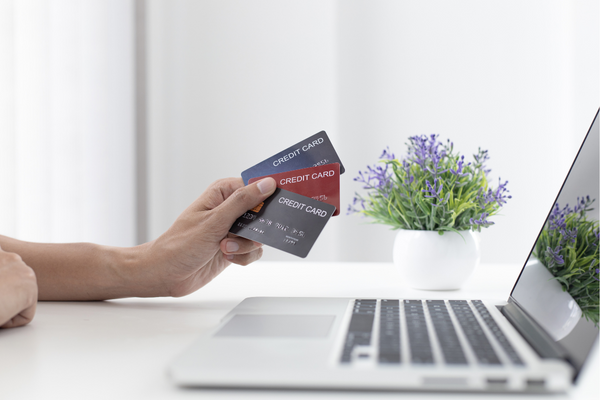 According to HSBC, you may have up to four supplementary cards. Your first supplementary card's annual fee will be waived for life.[3]
6. Do my reward points expire?
Points earned by HSBC Premier Mastercard and HSBC Red Mastercard are valid for up to three years.
Final Thoughts
The HSBC credit card application is a straightforward process, especially if you follow the steps properly and submit all the requirements. If you're looking for a more flexible credit card, you can't go wrong with HSBC's extensive selection of capable credit cards.
👉 Check Out Other Exciting Credit Card Options
Want to receive rewards for your spending? Check out the UnionBank Rewards Credit Card, Metrobank Titanium Mastercard®, or Security Bank Gold Mastercard for exciting perks.
For cashback, check out Security Bank Complete Cashback Platinum Mastercard and BPI Amore Cashback Card.

Sources: