The convenience of a credit card makes for a carefree shopping experience. Combined with the surge of online shops, making a purchase has become almost effortless.
However, aside from the amount you need to pay for your purchase, you may have to pay extra credit card fees. Before using your card, you should learn more about its technicalities.
If you're new to cards, here are some credit card terminologies you should know so you can save on charges:
26

Credit Card Terminologies

Every Cardholder Should Know
You may think that the definitions of some banking terms seem pretty straightforward. But if you want to be a responsible credit cardholder, it's a good idea to fully understand what these terms really mean.
💳 Annual Fees
What's the meaning of annual fee on credit cards? This charge is the amount you pay every year to keep your credit card account open. Depending on your bank, annual fees range from ₱1,200 to ₱6,000.
It's usually a one-time credit card charge during a particular month of the year. For example, your bank can charge your annual fee on the date you got approved for your credit card.
If you're a loyal customer with a history of paying the entire balance month after month, you may get your annual fees waived. Call your bank and ask whether you qualify for a waived annual fee.
Additionally, you can opt for a card that's NAFFL, a credit card term which means no annual fee for life.
💳 Annual Percentage Rate (APR)
Also known as the Purchase Annual Percentage rate, APR is the yearly cost you pay for borrowing money on your credit card.[1]
For example, if your card's APR is 15%, you may be charged an additional 1.25% interest rate monthly on top of your outstanding balance. Consider paying your dues within your grace period to avoid paying for APR.
💳 Attorney's Fees and Liquidated Damages
If you default on your credit card, you may have to pay these fees. Such credit card charges will cover you from litigation (the act or process of a lawsuit) and attorney's fees.
It is typically 25% of the amount due for the former and another 25% for the latter. Remember that these fees are apart from the penalty and interest charges you may incur should you default on your card.
Don't fall behind on your payments to avoid these fees and headaches. Consider creating a calendar reminder for your credit card payments and budgeting your finances to ensure you don't default on your card.
💳 Balance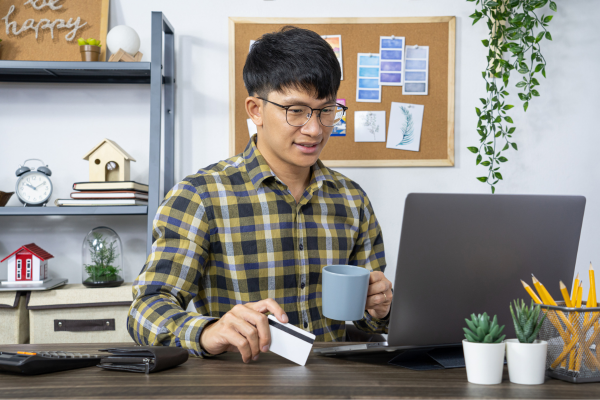 Your credit card balance is the amount of credit you've used on your credit card. It will include all the credit card charges, accrued interest, foreign transaction fees, cash advances, balances transferred from other credit cards, and late charges, if any.
💳 Balance Transfer Fee
You have to pay for this credit card charge when you transfer your balance from one card to another. Use this option to transfer your balance from a high-interest card to one with lower interest rates, which can help you ease some of your credit card debts.
Some banks offer a 0% transfer rate, but these usually only last up to six months. After this period, you may have to pay a higher interest rate than you bargained for. Before making this move, read the fine print and check all fees.
💳 Billing Cycle
A billing cycle is approximately one month between your credit card statement's closing dates. It's also known as a statement or billing period.
Any transaction you make during your billing cycle and your previous balance will determine your next statement balance and the minimum amount due.
💳 Cash Advance Fee
This is charged every time you withdraw cash from your credit card. In the Philippines, the cash advance fee is 3% to 5% of your withdrawal or a flat fee if you don't reach a certain threshold.
On top of the cash advance amount, you may be charged additional interest and service fees before the due date. There is also an additional fee if you withdraw your cash advance at another bank's ATM.
While cash advance is an enticing way to get extra money quickly, you may be better off with an alternative. Consider applying for a personal loan if you need the money for an emergency or unforeseen expenses.
💳 Certification Fees
You must pay these credit card charges when requesting certification for a settlement account, good credit standing, or card replacement insurance. The fee you have to pay depends on the type of certification you're requesting.
💳 Credit Limit
Also known as spending limit, this is one of the most important credit card terms you need to know as a credit card owner.
The credit limit is the maximum amount charged to your credit card. This limit includes purchases, finance and penalty charges, cash advances, and balance transfers.
Monitor your credit limit and outstanding balance so you can better plan your budget and finances. Avoid overlimit fees when you spend within the amount you can charge on your card.
💳 Credit Terms
The meaning of credit terms is pretty straightforward. It's the formal or official statement of rules and guidelines between the credit card company and the cardholder. The credit terms are made available to credit card applicants and sent to the cardholder upon issuing the new credit card.
💳 Due Date
This is when your minimum payment is due to your credit card company. If you don't pay by this date, you will incur a late fee, and your APR may increase.
Set a reminder so you don't miss your due dates and avoid credit card charges for late payments.
💳 Effective Interest Rate
What is the monthly effective interest rate on credit cards? Credit card companies charge interest from the statement cut-off date, computed each day until you pay off the amount. The interest rate you actually pay is the effective interest rate.
💳 Finance Charges
These are the total credit card charges you must pay your bank, including interest and service fees.
Your interest fees are charged monthly. Your monthly interest rate is 3% of your total balance. Pay off your outstanding balance in full and on time to avoid these charges.
💳 Gambling and Gaming Fee
It is the fee on gaming or gambling transactions, including the placement of wagers, lottery ticket purchases, or other values in conjunction with gaming or gambling. The charge ranges from 3% to 5% or ₱500 to ₱1,000 per transaction, whichever is higher.[2]
💳 Grace Period
This is the period when you can pay your balance without incurring any interest. It usually starts on the first day of your billing cycle and ends a few days later, depending on your bank.
If the cut-off date for your payment falls on a weekend, it's best to pay your balance the weekday before to avoid credit card charges.
💳 Installment Pre-Termination Fees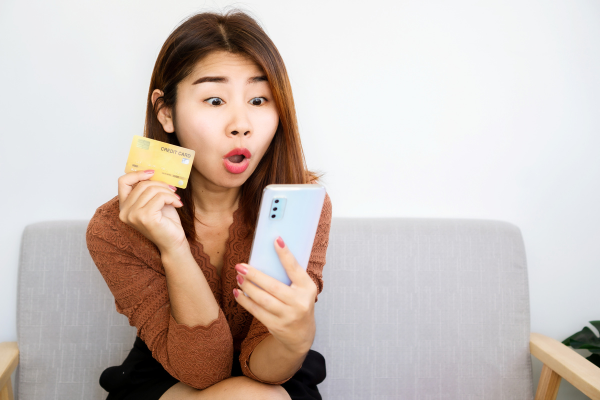 These are charges for each installment plan transaction that you pre-terminate. The fee ranges from ₱300 to ₱550 or 2% to 5% of your unpaid amount in every pre-termination transaction, whichever is higher.
Before availing of your card's installment program, check its terms and conditions. See if your bank charges pre-termination fees. If it does, consider paying off your repayments to the last cent to avoid this fee.
💳 Late Payment Fee
These are fees charged to your subsequent billing statement if you fail to pay off your outstanding balance before its due date. The fee is usually around ₱750 or the unpaid minimum amount due. To avoid this charge, settle your due amount during the grace period.
💳 Minimum Amount Due
MAD in credit cards stands for the minimum amount due. It's the minimum amount you must pay to avoid defaulting on your credit card. By paying the minimum amount due, you can keep your card active.
However, doing so may result in higher interest charges. Pay the balance in full instead of simply settling the minimum amount to keep your card afloat.
💳 Overlimit Fee
You have to pay an overlimit fee when you exceed your credit limit. This can range from ₱300 to ₱800 every time you exceed your limit during a billing cycle.
To prevent this from happening, avoid maxing out your credit card and monitor your spending and billing statements. If you're nearing your credit limit but have enough cash for your purchase, use that instead.
💳 Payment Processing or Multiple Payment Fee
You have to pay this credit card charge each time you make a payment more than the allowed number monthly. Some banks charge a fee of ₱50 per extra payment.
For example, you can pay your balance four times a month, but you made six payments during the same month. Your bank may charge you ₱100 for the extra two payments made.
Consider settling your balance in one transaction or within the allowed monthly payments to keep such credit card charges at bay.
💳 Refund Fee
This fee is charged to your card when you request a refund for overpayment. For example, if your electric bill is ₱1,700, but you accidentally paid ₱1,800 and requested a refund to get the difference back, you will be charged this fee.
Accidents like this happen. But you can avoid it by double-checking how much you must pay before proceeding with the transaction.
💳 Returned Check Fees
You may have to pay a returned check fee if you make payments for your card using a check but have insufficient funds or a closed account. This charge ranges from ₱1,000 to ₱1,500 for every returned check.
Avoid this charge by choosing another mode of payment for your credit card dues. Consider using your card issuer's online or mobile banking features. You can also pay your outstanding balance using various mobile apps and services.
💳 Revolving Balance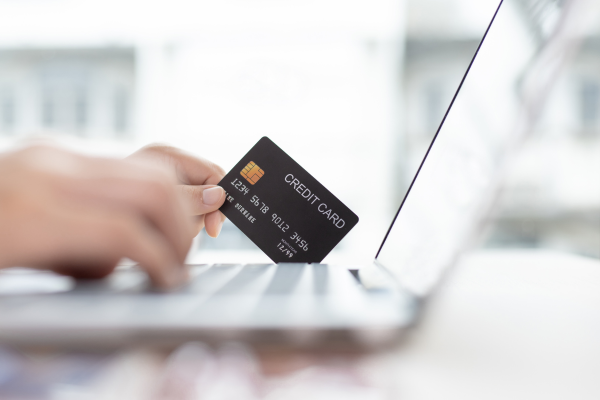 This is the amount you used but left unpaid at the end of each billing cycle. It charges interest daily because the outstanding balance is not entirely settled.
The amount you pay for your revolving balance adds up to a hefty sum and may slow down your debt repayments. Settle your total outstanding balance to save on these credit card charges.
💳 Service Fee for Foreign Currency Transactions
These are extra charges when you use your credit card outside the Philippines. The fee ranges from 2 to 3.5% of your purchase price.
Before traveling overseas, prepare enough cash for your purchases to avoid these fees. However, if you still opt to use your credit card abroad, keep your spending at a minimum.
💳 Statement of Account
What is the meaning of SOA in credit cards? Your statement of account or SOA summarizes your credit card activities in a billing cycle or period.
It shows everything you charged to your card, including the amount, date, and establishment or merchant. Your SOA also shows how much you paid for the previous month and how much you'll need to pay for the current month.
If you're wondering about the meaning of e-SOA, it stands for electronic statement of account, which you can receive via your registered email if you subscribed to your credit card company's eSOA facility.
💳 Total Amount Due
The meaning of TAD in credit card banking terms is the total amount due. It's the amount due for payment on your statement date or the total amount you owe your credit card company. It consists of your opening balance, new purchases, and fees and finance charges, if any.
Final Thoughts
All these credit card terminologies may seem overwhelming. But understanding essential credit card terms and meanings, plus the ins and outs of your credit card, can help you use it more wisely.
Read your card's terms and conditions. Additionally, don't be afraid to ask your bank for clarification.
Looking for the best credit cards? Consider these options and apply easily through Moneymax:
Sources: