Do you want to know how to earn credit card points? Fortunately, it won't be a challenge since most rewards points come from your daily spending. But there are more ways to boost your potential to earn more points.
The key is to use your credit card often to earn significant points. But your credit card spending should align with your spending habits and financial capacity, so you can pay them off in full and on time.
What are Credit Card Points?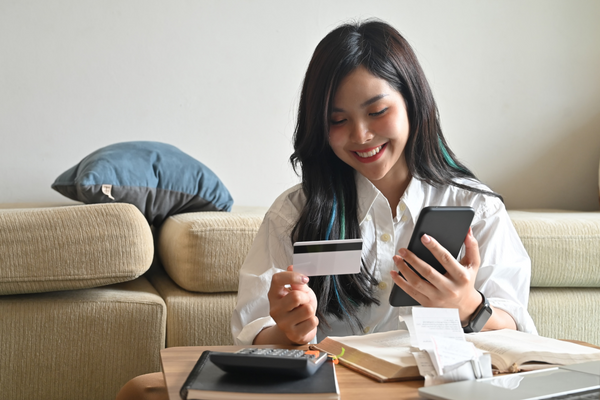 Credit card points are a type of reward that banks offer their customers. Aside from points, credit cardholders can also earn airline miles and cashback.
With each type of credit card, you earn points at a set rate per peso you spend. Some credit card issuers have a fixed points system, while others double or triple your points when you make purchases on specific bonus categories.
For example, travel credit cards offer more points when you make travel-related purchases such as airline tickets, tour packages, or hotel room bookings.
How Do Credit Card Points Work?
Use your credit card to pay for various purchases and transactions to start earning points. Earning rates for points differ per bank, but you can earn more points using a specific credit card in a particular category.
Wondering what to do with credit card points? Once you accumulate enough points, you can redeem them for items like gift certificates, shopping credits, cashback, or annual fee waivers.
How to Earn Credit Card Points in the Philippines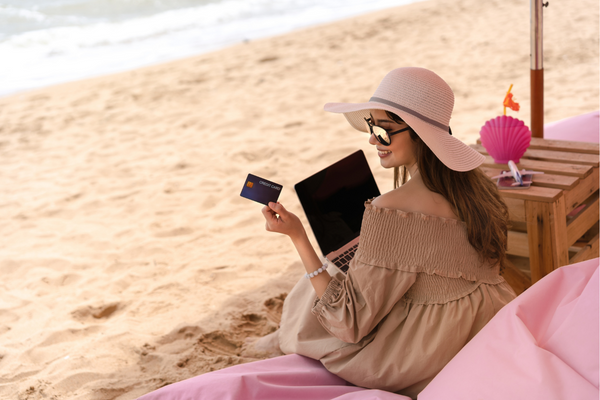 Want to know the best way to earn credit card points? Aside from taking advantage of great credit card hacks in the Philippines, here's how to earn more points on your credit card.
1. Take Advantage of the Bonus Category Spending
Earn double, triple, or even 5x reward points when you use your qualified credit card on specific spending categories. For example, use your credit card for online or foreign currency spending if this particular category will give you more reward points. The same goes for your travel credit card. Use it to pay for travel expenses so you can rack points faster.
2. Get That Sign-Up Bonus
When you apply and get approved for a new credit card, you can usually get a sign-up bonus or welcome gift, such as a significant amount of points, miles, cash, or physical gifts.
To receive the bonus or gift, make sure to meet your credit card issuer's spending requirement within the first few months of activating the card.
3. Make Referrals
Some credit card companies also give referral bonuses when current cardholders invite family or friends to apply for a credit card. You'll need to send them the referral link to qualify for the referral bonus or points. The number of points you'll get for a successful referral depends on your credit card issuer.
How to Earn Points in Citibank Credit Card
It's also very easy to earn points with your Citibank credit card. If you have a Citi Rewards Visa or a Citi PremierMiles Visa, you get to earn one point for every ₱30 you spend. Moreover, use your Citi Rewards Visa to book Cebu Pacific tickets to get 3x reward points.
Are you a Citi Prestige Visa cardholder? Get 5x ThankYou points on shopping and local and foreign currency spend.
Meanwhile, you can rack up 5x points on up to ₱320,000 Mercury Drug spend per month with the Mercury Drug Citi Card. You can also earn 3x points on health, beauty, wellness, and foreign currency spend.
Get a Free Welcome Gift from Moneymax!

Note: This product is sold by Union Bank of the Philippines, using certain trademarks temporarily under license from Citigroup Inc. and related group entities.
How to Earn Points in HSBC Credit Card
Earn shopping points or air miles with every purchase you make with your HSBC credit card. Through the HSBC Accelerated Rewards program,[1] shop at any online or shopping merchant to earn bonus points faster.
For example, earn up to 4x bonus points with your HSBC Red Mastercard for every ₱20 you spend on dining and online transactions, shopping, and overseas spending.
With the HSBC Advance Visa, you can also earn one Bonus Point for every ₱15 spend or one air mile for every ₱34 online spend.

How to Earn Points in BPI Credit Card
Whenever you use your BPI credit card, you earn Real Thrill Rewards points, which you can use to redeem air miles, gift certificates, or shopping credits. For example, your BPI Visa Signature card lets you earn one Real Thrills Rewards Premium point for every ₱20 spend.
If you own a BPI Platinum Rewards Mastercard, earn points by using it for everyday purchases or overseas or foreign online transactions. You get one Real Thrills Rewards Point for every ₱30 local spend or ₱20 for overseas or international spend.
Use your BPI Blue Mastercard or Gold Mastercard to keep racking points. You earn one rewards point for every ₱35 spend, while you earn one rewards point with your BPI Edge Mastercard for every ₱50 spend.
How to Earn Points in Metrobank Credit Card
Metrobank offers different credit cards that let you earn rewards points on your purchases. Earn points faster when you use qualified Metrobank credit cards on specific categories.
With Metrobank Femme Signature, you earn one point for every ₱20 spend. You can earn triple rewards points on your salon or spa transactions, hotel room accommodations, or hospital bills.
If you love to shop or dine out, use your Metrobank Titanium Mastercard to pay for your dining and online or department store purchases and earn 2x rewards points.
Lastly, the Metrobank Rewards Plus Visa credit card offers 2x rewards on gadget and electronics purchases, delivery services, and online spend.
How to Earn Points in Security Bank Credit Card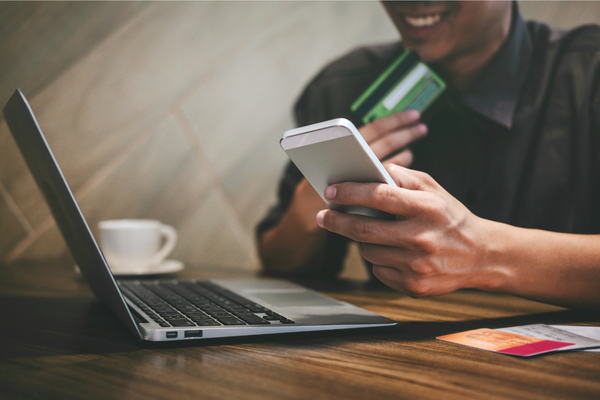 To earn points on your Security Bank credit card, use it to pay for groceries and other lifestyle purchases. Accumulate reward points with Security Bank's reward credit cards, such as the Classic Rewards Mastercard, Gold Rewards Mastercard, and Platinum Mastercard. With your Security Bank credit card, you can earn one point for every ₱20 spend.
How to Earn Points in UnionBank Credit Card
Earn points with purchases made using your UnionBank credit card. With UnionBank's travel credit cards, like the Cebu Pacific Gold Credit Card, you can earn one Go Rewards Point for every ₱100 Cebu Pacific spending and one Go Rewards Point for every ₱200 spend.
Use the UnionBank Miles+ Platinum Visa Card to earn one point for every ₱25 spend and 1.5 points for all your travel-related spending.
Meanwhile, you can earn one point for every ₱35 spend with UnionBank Gold Visa Card.
If you have the UnionBank PlayEveryday card, you can also collect points by setting up your PlayEveryday profile or your second PlayEveryday card. Refer a friend or family member to get 300 points, or deposit at least ₱10,000 to your debit account to earn 100 points.
How to Earn Points in RCBC Credit Card
Want to know how to earn points with your RCBC credit card? First, get an RCBC credit card suited to your needs and lifestyle.
Do you make a lot of essential or lifestyle purchases? Use your RCBC Flex Visa on two of your preferred categories to earn 2x reward points. Charge your dining, travel, transportation, or clothing transactions to earn RCBC credit card points.
With the Flex Gold Visa, you can earn 2x reward points on any three categories. Choose from travel, household appliances, department store, gas, and grocery.
You can also quickly and easily earn points when you travel often and charge all your travel expenses on your RCBC AirAsia or Visa Platinum credit card.
Spend at least ₱20,000 on your new AirAsia credit card within 60 days of card issuance to receive up to 8,000 AirAsia points as a welcome gift. Keep earning points with every ₱22 you charge on your AirAsia card.
Want to earn points for rewards like free flights? The RCBC Visa Platinum's PREFERRED AIRMILES Program lets you earn PREFERRED AIRMILES for as low as ₱25 overseas spend or ₱48 local spend. Every PREFERRED AIRMILE you earn is equivalent to one point with AirAsia Rewards, GetGo Points, Asia Miles, or Mabuhay Miles.
Related reading:
Final Thoughts
How to earn credit card points fast will depend on your credit card's earning structure and point value. So be strategic about how to earn rewards points. It means being smart with your everyday spending, not using up your credit card limit, and not spending beyond your means.
Understand fully how your credit card's reward program works. The better you understand how to get rewards points on your credit card, the more you can maximize your credit card usage and expand your rewards-earning potential.
Overwhelmed by the many credit card choices out there? Compare credit cards via Moneymax to find the best rewards credit card. It's easy and free!

Source: [1] HSBC Accelerated Rewards (HSBC Philippines)