Sometimes, the most powerful and useful thing you can have is that tiny plastic card tucked in your wallet—your credit card. Easy online transactions, buying plane tickets, earning discounts, rewards, and cashback, and the ability to make big-ticket purchases are some of the benefits of having a credit card. It promises and delivers unparalleled payment convenience that a lot of us decide to own two or more cards.
Now you might be wondering if adding another card to your wallet would be worth it. Or you already got a lot of credit cards and thinking of ways to manage them more easily.
Juggling two or more credit cards? Here's what you need to know about how many cards you need and how to manage multiple credit cards.
Can You Have Multiple Credit Cards?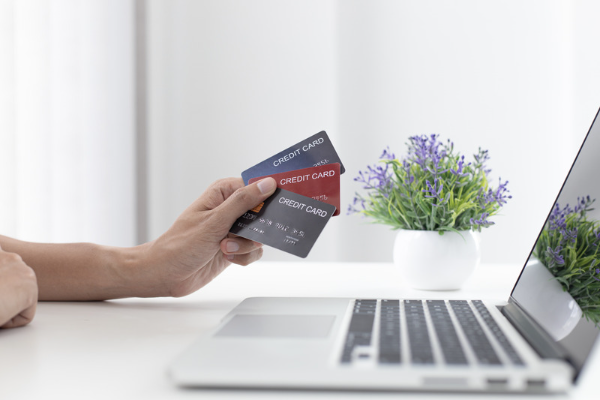 Yes, you can own not just one but two or more credit cards at the same time. Banks allow their customers with good credit standing to avail of another card. They also issue credit cards to eligible customers with existing cards from another bank.
If you have the means to handle multiple credit cards, it's okay to own more than one card, according to Mastercard Country Manager Simeon Javier Calasanz.
"If the different propositions of those different credit cards appeal to you, then that's absolutely fine. As long as you have the means to be able to pay for all of those cards on time," he added.
The next thing you might want to know is: "How many credit cards should I have?"
While there's no existing research on the average number of cards per person in the Philippines, there are Filipinos who own about two to three credit cards. In the US, people have three or four cards on average. Some even own as many as nine cards.[1]
However, there's no such thing as the right number of cards for everyone. It depends on factors like what you'll use the cards for, your cash flow, and how much you can afford to pay for your monthly credit card bills.
Read more: Here's Why You Should Have More Than One Credit Card
---
🎁

Free Welcome Gift:

No Annual Fee for Life Plus Maximum Rewards for U!

Eligible card: UnionBank Rewards Credit Card
Promo period: Until January 31, 2024
Say goodbye to annual fees forever and hello to next-level rewards with your new UnionBank Rewards Card! Just apply via Moneymax and get approved within the promo period, and then meet the ₱20,000 spend requirement within 60 days from your card approval date.
This Moneymax UnionBank Rewards Credit Card No Annual Fee Promo runs until January 31, 2024 only. Per DTI Fair Trade Permit No. FTEB-172472 Series of 2023.
Note: The promo is exclusive to applicants who do not have an existing principal credit card issued by UnionBank and/or Citi.
---
How to Manage Multiple Credit Cards
If you have multiple credit cards or planning to own more than one card, you might be scared that you'd accumulate large debts. But that can happen only when you lack financial discipline and treat your card as an infinite source of purchasing power.
To help you avoid such a scenario, we've listed down some pointers on how to manage multiple credit cards.
1. Check Each Card's Features and Benefits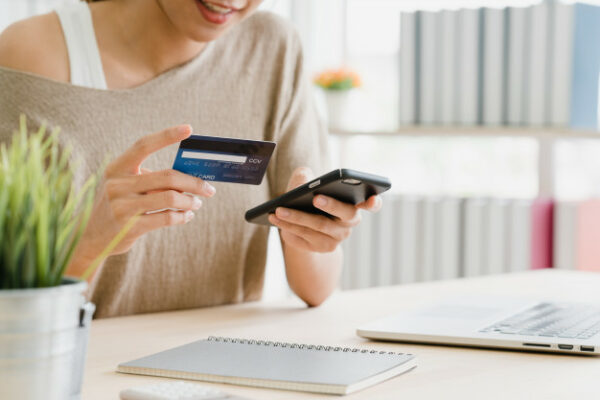 Know thy credit cards—this is one of the first rules to keep in mind. That way, you can create a system that helps you track credit card usage.
Wondering how to manage all your credit cards in one place? Be organized—create a spreadsheet for keeping track of your credit cards. Also, recording your spending on a table allows you to easily categorize all the information that you need to input.
When you're creating a record, add the following details per card:
The dates when you applied for each card
Due dates
Your credit limit
Remaining balance
Interest rates
Related articles:
---
🎁

Free Gift from Moneymax:

₱2,500 eGift, ₱2,500 SM Gift Pass, or Dolce Gusto Coffee Machine

Eligible cards: HSBC Red Mastercard, Gold Visa Cash Back, and Platinum Visa Rebate

Promo period: Until December 31, 2023
Not an HSBC credit cardholder yet? Apply for an HSBC card through Moneymax during the promo period (and get approved subsequently) to receive an exciting free welcome gift! Choose from a free eGift voucher worth ₱2,500, an SM Gift Pass worth ₱2,500, or a Nescafé Dolce Gusto Piccolo XS coffee machine (worth ₱5,199).
Per DTI Fair Trade Permit No. FTEB-173270 Series of 2023. Terms and conditions apply. This Moneymax HSBC Giftaway/SM Gift Pass/Dolce Gusto promo runs until December 31 only. So hurry and apply now!
---
2. Make Sure Each Card Has a Purpose
When you're a new credit cardholder, you might use a one-size-fits-all approach to using your card. This means that a single card will serve different purposes. But you'll soon realize that this strategy doesn't always allow you to maximize the card's benefits.
Should you decide to have multiple credit cards, see to it that each of them has a purpose, as every card has different perks and benefits.
For example, you can use a credit card that helps you earn airline miles for booking your flights. Your other credit card can be used for grocery shopping if it earns cashback, while the most exclusive one can be reserved for high-end purchases.
---
🎁

Free Gift from Moneymax:

₱2,500 eGift, Xiaomi Smart Band 8, or Xiaomi Redmi Soundbar

Eligible cards: Metrobank World Mastercard®, Platinum Mastercard®, and Titanium Mastercard®
Promo period: Until December 31, 2023
How do you get an awesome Metrobank credit card welcome gift? Simple! Just apply and get approved for any eligible card through the Moneymax website. Choose from a ₱2,500 eGift voucher via Giftaway, Xiaomi Smart Band 8 smartwatch (worth ₱1,999) or Xiaomi Redmi Soundbar (worth ₱2,499) as your free special gift!
Per DTI Fair Trade Permit No. FTEB-177435 Series of 2023. Terms and conditions apply. This Moneymax Metrobank eGift/Xiaomi promo runs until December only. So hurry and apply now!
Note: Applicant must be an existing credit cardholder in good standing for at least 9 months.
---
3. Don't Use Them All at Once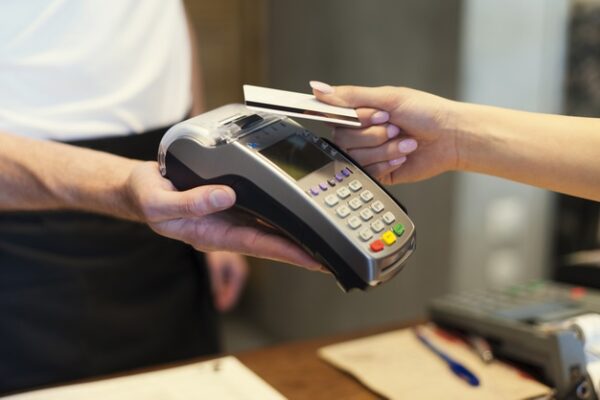 When you have two or more cards at your disposal, you may fall into the trap of thinking that you can buy anything you need or want. But always keep in mind that your credit lines are actually borrowed money—they're not yours! So, avoid using all your cards at once.
You may be tempted to max out all your credit cards at any given opportunity because of deals, points, discounts, and rebates. When you feel like you're becoming more inclined to use your cards just to get points and collect rewards, remind yourself that this is not the only purpose of having a credit card. Your card is supposed to make your life convenient, not to get you into debt.
Read more: Avoid Maxing Out Your Credit Card with These Tips
4. Bring Only the Card You Need
Bringing only the credit card that you'll need for the day, depending on the occasion and purpose, will keep you from using all of them at once.
Going grocery shopping? Just bring the card that you use for everyday expenses. If you carry your black card with you, and you chance upon a discounted luxury bag at the mall, you may be tempted to use it. As they say, prevention is always better than cure.
5. Streamline Your Credit Card Payments
Forgotten due dates lead to missed payments, which can eventually result in bigger debts. To avoid hassles and mix-ups, simplify your repayments.
If you can afford to make multiple credit card payments in one month and in one go, then do so. Banks will allow you to set up automatic payments, so you won't have to go to payment centers to deal with each credit card bill. In case you're facing bigger debts and wondering how to pay off multiple credit cards, you may consider debt consolidation.
It will also be helpful if you sign up for your bank's credit card alerts via email and SMS. That way, you'll regularly receive reminders on your due dates.
See also:
6. Check Your Credit Card Records
Multiple credit cardholders should be doing this, but you'll be surprised by the number of people who don't check their records and statements of account. Tracking your card's activity regularly will help you spot inconsistencies and possible signs of fraud. You can also activate a feature that will notify you about every transaction your credit card makes.
7. Limit the Number of Your Cards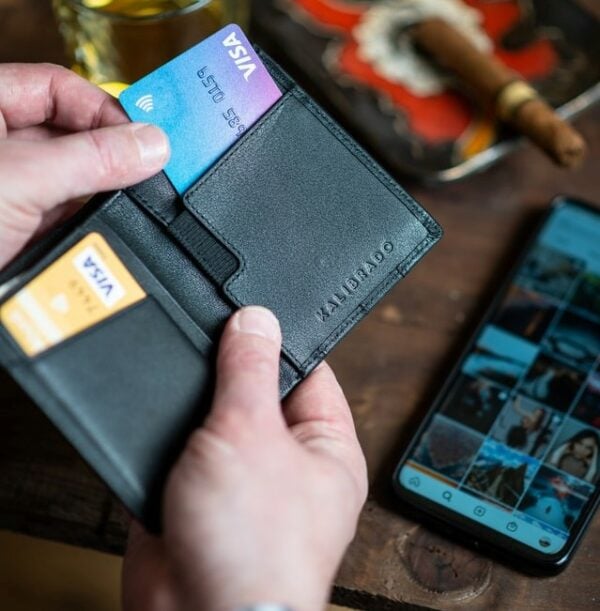 Don't bite off more than you can chew. This nugget of wisdom is perfect for credit cards, too. This means that you shouldn't own more credit cards than you can manage.
When you have more credit cards than you need, you may feel the pressure to keep all of them active. This is bad news, especially if this is your first time managing multiple cards.
8. Maximize Your Credit Card Rewards
This list isn't just about warnings and avoiding some pitfalls. Credit cards can unlock a world of exclusive perks, so make sure that you enjoy them. But before you enjoy them, you've got to track the types of rewards available to you, which can be a little bit challenging.
Check the rewards and perks you can get from each of your cards. Then check their requirements, so you'll know if you can qualify for those. You may also need to check the required minimum spend, so you'll know when to use your credit card to earn points. You must be also aware of the conditions regarding the validity of the rewards points.
Read more: How to Redeem Credit Card Points in the Philippines
---
🎁

Free Gift from Moneymax:

₱2,500 eGift, Sony Wireless Headphones, or De'Longhi Blade Coffee Grinder

Eligible cards: Select Security Bank credit cards
Promo period: Until December 31, 2023
Want a credit card from Security Bank? You're in for a treat if you apply and get approved for an eligible card through Moneymax and meet the minimum spend requirement. Pick your free Security Bank welcome gift: a ₱2,500 Giftaway eGift voucher, Sony WH-CH520 wireless headphones (worth ₱3,299), or a De'Longhi Blade Coffee Grinder (worth ₱3,800).
Per DTI Fair Trade Permit No. FTEB-175575 Series of 2023. Terms and conditions apply. This Moneymax Security Bank Giftaway/De'Longhi credit card promo runs until December 31 only. Apply now!
---
Final Thoughts
Some say that credit cards can make you irresponsible. But that isn't an absolute case. You can't deny that credit cards make life much more convenient. You just have to be wise about how to manage multiple credit cards.
Managing more than two credit cards may seem challenging. But when you do it properly, you'll receive a reward in the form of a good credit score. This benefit will eventually help you land good deals on loans.
Planning to get another credit card? Compare credit cards for free at Moneymax to find out which cards suit you best.

Source: [1] How Many Credit Cards Should You Have (And Why I Have Nine)? (Bycer, Forbes, 2020)