Read more: Book Flights, Hotels, More: Travel Websites in the Philippines
Passport Application Assistance: Steps to Follow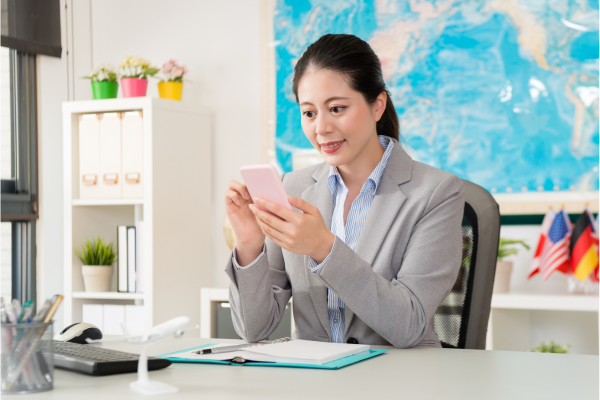 Should you decide to seek passport assistance in the Philippines from an accredited travel agency, here are the steps that you need to follow:
Step 1: Go to Your Preferred Travel Agency
The first thing that you need to do is to go to a travel agency that offers passport assistance services. Make sure that this agency is duly authorized by the government to offer such services.
The travel agency will ask you to supply your pertinent details via a form. Make sure that everything you've written down is correct and accurate since the agency will use it to book your appointment online.
Step 2: Collate Your Documents
While waiting for an update on your appointment, start securing the needed documents. Ideally, you must already have an idea of these things even before you go to the travel agency. If you're a new applicant, here are the core documents you need to gather:
Application form

Original and photocopy of PSA-authenticated Birth Certificate on Security Paper. If your PSA Birth Certificate isn't clear or unreadable, you can bring the Local Civil Registrar Copy.

For married females using their spouse's last name: Original and photocopy of PSA-authenticated Marriage Contract on Security Paper or Report of Marriage

Any ID accepted by the DFA with one photocopy:

Philippine Identification (PhilID) / ePhilID

SSS Card

GSIS Card

UMID Card

LTO Driver's License)

PRC ID

OWWA e-Card

Voter's ID or Voter's Certificate

PNP Permit to Carry Firearms Outside Residence

Senior Citizen ID

Postal ID (issued November 2016 onwards)

Airman License (issued August 2016 onwards)

Seafarer's Record Book (SRB) or Seafarers Identity Document (SID) issued by the Maritime Industry Authority (MARINA)

Valid or Latest Passport (for renewal)

School ID (if applicable)
You may check the DFA website for a complete list of supporting documents.[3]
Read more: Prepare These Requirements for Travel Abroad Before You Fly Out
Step 3: Get Your Appointment Letter from the Travel Agency
The travel agency will inform you that they already have your appointment letter. The said document indicates the date and place of your personal appearance appointment. Head to the travel agency to pick it up.
Step 4: Go to the DFA Branch on Your Appointment Date
On the date of your appointment, head to your designated DFA office or branch. Bring all your documents, including your appointment letter. Remember that you don't need to pay anything on-site since you've already paid the travel agency.
Step 5: Receive Your Passport
The DFA will release your passport 12 days after your appointment date. You can pick it up at your travel agency. Depending on your arrangement with the travel agency, you can have it delivered to your home.
Read more:
How Much is the Passport Assistance Service Fee?
Travel agencies offering passport assistance in the Philippines charge clients between ₱2,000 to almost ₱4,000. This is already inclusive of the passport fee, passport delivery fee, and passport assistance fee.
---
💸 Make Your Travel Plans Happen With an UNONow Loan
Traveling here and abroad can be an expensive affair. But with an UNONow Loan, you can afford everything you need for your trip, from flights to accommodations.
With an UNONow Loan, you can borrow from ₱10,000 to almost ₱200,000 with a monthly interest rate as low as 1.79%. You can also pay in installments of up to 36 months.
Want to learn more? Click the banner for details or to start your application!
---
Read more: On a Budget? Travel Tips and Hacks to Try for a More Meaningful Trip
Important: Beware of Fixers and Scammers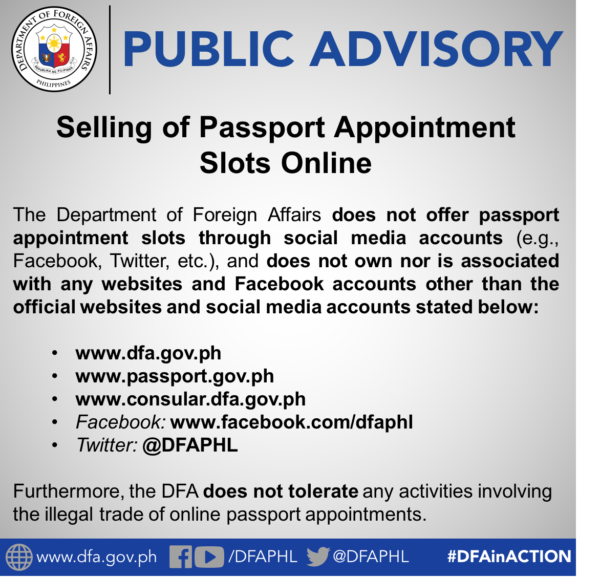 A lot of people and even agencies online claim that they can fast-track your passport application if you work with them. Some even sell passport appointment slots, which is illegal.
If their offer is too good to be true, it probably is. As such, be careful with whom you're dealing with.
For your peace of mind, only work with a legitimate travel agency. Also, remember that the DFA doesn't offer passport appointment slots through social media accounts and websites not associated with the bureau.
For your reference, here are the DFA's official online channels:
www.dfa.gov.ph

www.passport.gov.ph

www.consular.dfa.gov.ph

www.facebook.com/dfaphl

www.twitter.com/dfaphl



Final Thoughts
Getting a passport may require you to jump through some hoops, especially if you're a first-time applicant. Thankfully, there are travel agencies for passport processing in the Philippines. Their services are also helpful not only for first-timers but also for senior citizens who find it challenging to book their appointments online.
While this particular service is relatively expensive, you get what you pay for. You'll just delegate the appointment task to the agency, go to your branch on your appointment date, and wait for your passport to arrive.
Meanwhile, if you need extra cash to make your travel goals happen, you can compare personal loan options and apply through Moneymax:
Sources: