Your next trip abroad is just a few weeks away, yet you probably haven't applied for a passport (or renewed it if you already have one) because it's difficult to set up an online passport appointment. Perhaps, a friend or coworker advised you to consider getting a passport through a travel agency. But you aren't sure if it's worth it.
Some travel agencies in the Philippines assist clients in their passport application, renewal, or replacement. Keep reading to know if you should get this service.
How Travel Agencies Assist in Passport Application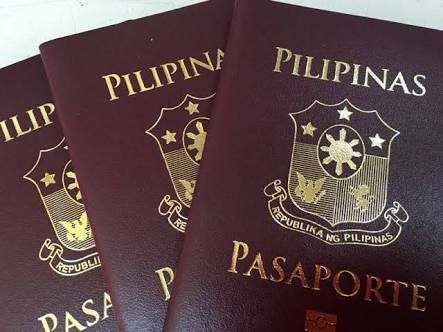 Under The Philippine Passport Act (Republic Act 8239)[1], registered travel agencies in the Philippines are authorized to assist their clients in processing passport applications. To date, more than 200 travel agencies nationwide are accredited by the Department of Foreign Affairs (DFA).
Related article: How to Get Police Clearance Online: A Simple Guide for Filipinos
Passport Assistance Services
Here's how a travel agency can help you in your passport application:
Guide and assist you in the documentation and procedures of applying for a passport
Provide a passport application form and assist in filling it out
Ensure that your passport requirements are complete, correct, and authentic
Answer any questions you may have about your passport application or renewal
Getting passport assistance from a licensed travel agency can save you time and effort, especially if you avail of this service along with its travel package.
A travel agent helps you make sure your online passport appointment won't be wasted because of incomplete or incorrect documents. With their branches conveniently located in malls, travel agencies are also easily accessible.
Booking Your Passport Application Online
Since July 2017, the DFA has removed online appointment slots for passport processing from travel agencies. These companies are no longer allowed to secure passport appointment online on behalf of their clients. The DFA also bans staff of travel agencies inside its consular offices to assist clients.
Prior to this order, DFA allocated 1,000 daily appointments to registered travel agencies in the Philippines.
Unfortunately, whether you're a client of a travel agency or not, you'll have to go through the same process as other Filipinos for your passport application or renewal. That includes scheduling your online passport appointment[2] on your own.
Check this guide on Philippine passport application and renewal.
Passport Assistance Service Fees
Travel agencies in the Philippines charge passport assistance fees ranging from PHP 1,300 to PHP 2,500. The service fees don't include the actual passport processing fee (PHP 950 for regular or PHP 1,250 for express processing).
You'll pay up to PHP 3,750 when you apply for or renew a passport through a travel agency. If you're concerned about your travel budget, you can save money taking care of your passport application or renewal yourself.
Beware of Fixers and Scammers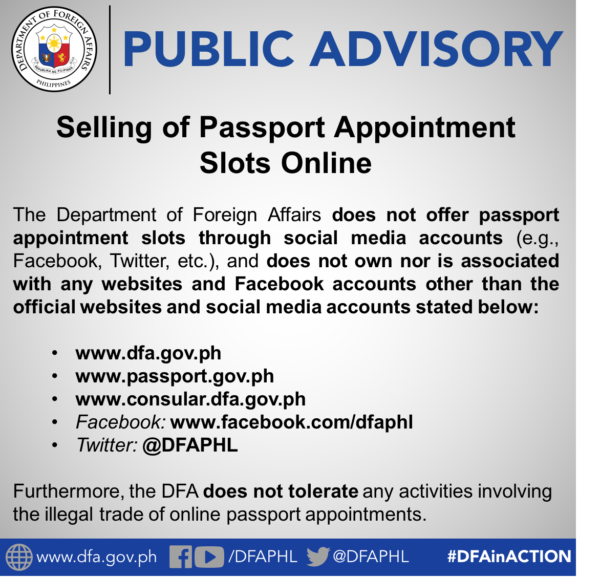 No matter how desperate you are to get a passport appointment slot, beware of agents that sell passport appointment slots[3] online or process passport applications—the DFA doesn't allow anyone to do so.
Some unscrupulous travel agencies charge clients expensive fees in exchange for a DFA-confirmed passport appointment schedule, excluding the processing fee. Many of them offer their services on Facebook, Twitter, and Instagram.
If you decide to get passport assistance from a travel agency, make sure it's a legitimate company. You may check the Philippine Travel Agencies Association (PTAA) website[4] for the list of its licensed members.
Final Thoughts
So, should you use a travel agency to get help with your passport application or renewal? Cost is the primary deciding factor for budget-conscious travelers. If your budget is tight, better apply for a passport on your own.
However, passport assistance is helpful, especially for first-timers who have no idea about doing a passport application properly and senior citizens who don't have anyone who can assist them.
How about you? Would you recommend getting the passport assistance services of a travel agency? Share your thoughts!

Sources: