While you can delegate the task of planning your vacation to a travel agency, nothing beats the satisfaction of accomplishing your own itinerary. You have all the freedom in the world to customize your trip.
However, it has its own share of challenges. You have no choice but to do all the legwork yourself, which gets overwhelming at times.
Thankfully, the internet has a wealth of resources. Check out the top travel websites in the Philippines to help you organize your trip, from booking your flights to purchasing attraction tickets.
Top 10 Travel Websites in the Philippines
If your goal is to enjoy a stress-free vacation, use the services of these travel websites in the Philippines.
👉 Agoda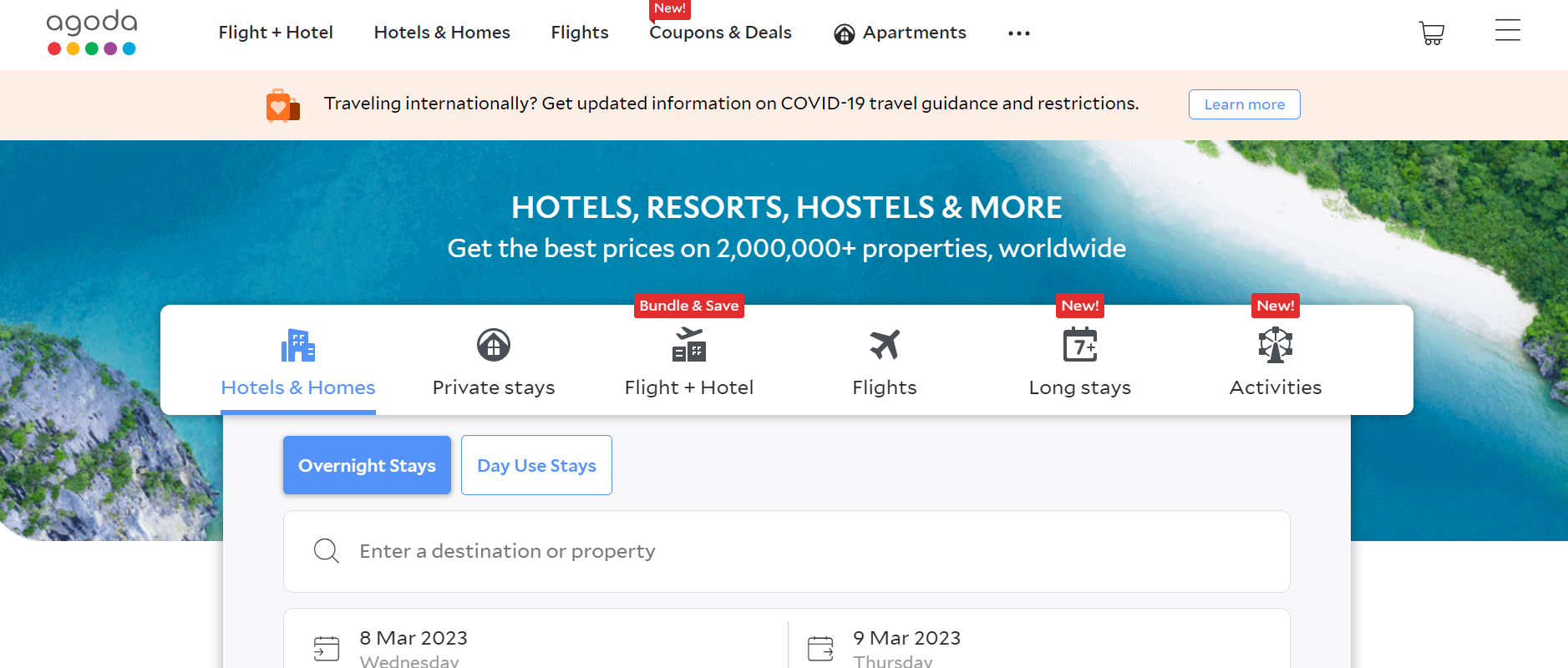 Agoda[1] is a popular hotel booking website that lists properties all over the world. If you're eyeing big savings, this platform also offers flight and hotel bundles on top of discounted properties.
Planning to stay long in one place? They have properties for that!
Perhaps its most appealing feature is the Best Price Guarantee. In case you reserve accommodation with Agoda, but then find out that another platform offers lower rates for the same property on the same dates, Agoda will either match that rate or credit the difference in AgodaCash.
Furthermore, Agoda is the best hotel booking app in the Philippines if you have tentative travel plans. It offers free cancellation in case you change your mind. If you submit a cancellation request prior to the due date noted on your confirmation, Agoda will refund 100% of the cost.
👉 Booking.com
When it comes to hotel deals, Booking.com is one of the most trusted travel booking websites in the Philippines. While it offers flight + hotel bundles, you always have the option to only book flights.
If you're looking for a unique stay, Booking.com's diverse accommodations include apartments, hostels, resorts, farm stays, resort villages, camping grounds, guest houses, and homestays, among others.
Booking.com also lets you book car rentals and airport taxis. Drivers affiliated with the platform can track your flight and wait for you if it's delayed. The price is also confirmed upfront, so you don't have to worry about extra costs.
👉 Airbnb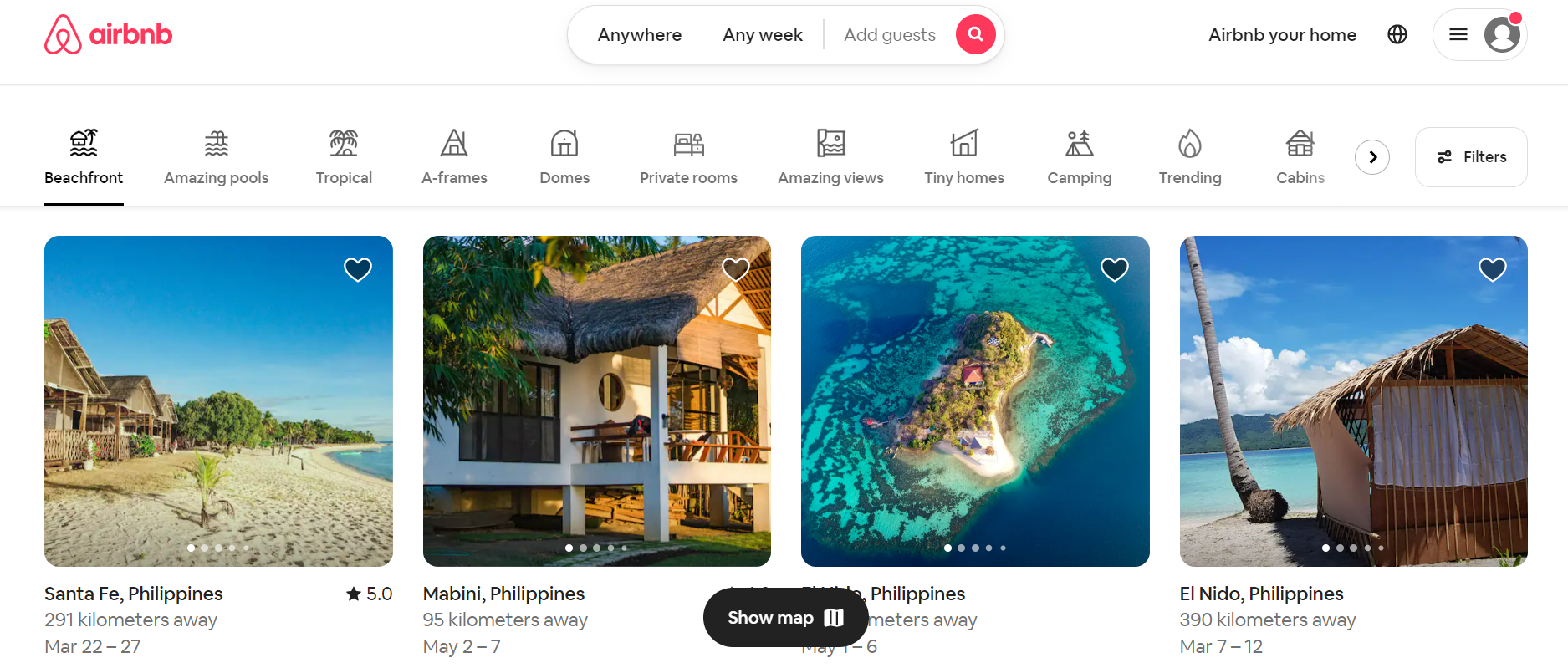 Airbnb[3] is one of the best travel websites in the Philippines if you want to live like a local. Properties on this platform are owned by private homeowners, although you can still find hostels and boutique hotels. It offers a varied selection of properties, ranging from beachfront homes and private rooms to treehouses and even castles!
One of its most appealing features is that it lets you directly communicate with your host. You and your host can sort out concerns even before you arrive at the property.
Moreover, you can now see the total price of your stay up front, including all fees before taxes.
Read more: Best Airbnbs in the Philippines: Where to Stay for Your Getaway
Considering using a credit card to book your hotel stays? Here are some of the best cards for your accommodation booking!
👉 Skyscanner
Skyscanner[4] may have a reputation as one of the best flight booking sites in the Philippines, but its true beauty lies in its comparison feature. You can compare flight ticket prices to find the best deal.
Moreover, Skyscanner collates the best prices from top hotel providers such as Booking.com, Agoda, and OYO, among others. That way, you don't have to visit multiple websites just to compare prices.
Skyscanner extends its comparison service to car hire. It lists car rental prices of leading vehicle hire companies, such as Hertz, Avis, and Europcar.
Read more: Go on Holiday, Don't Go Broke: Cheapest Airlines in the Philippines
👉 Tripadvisor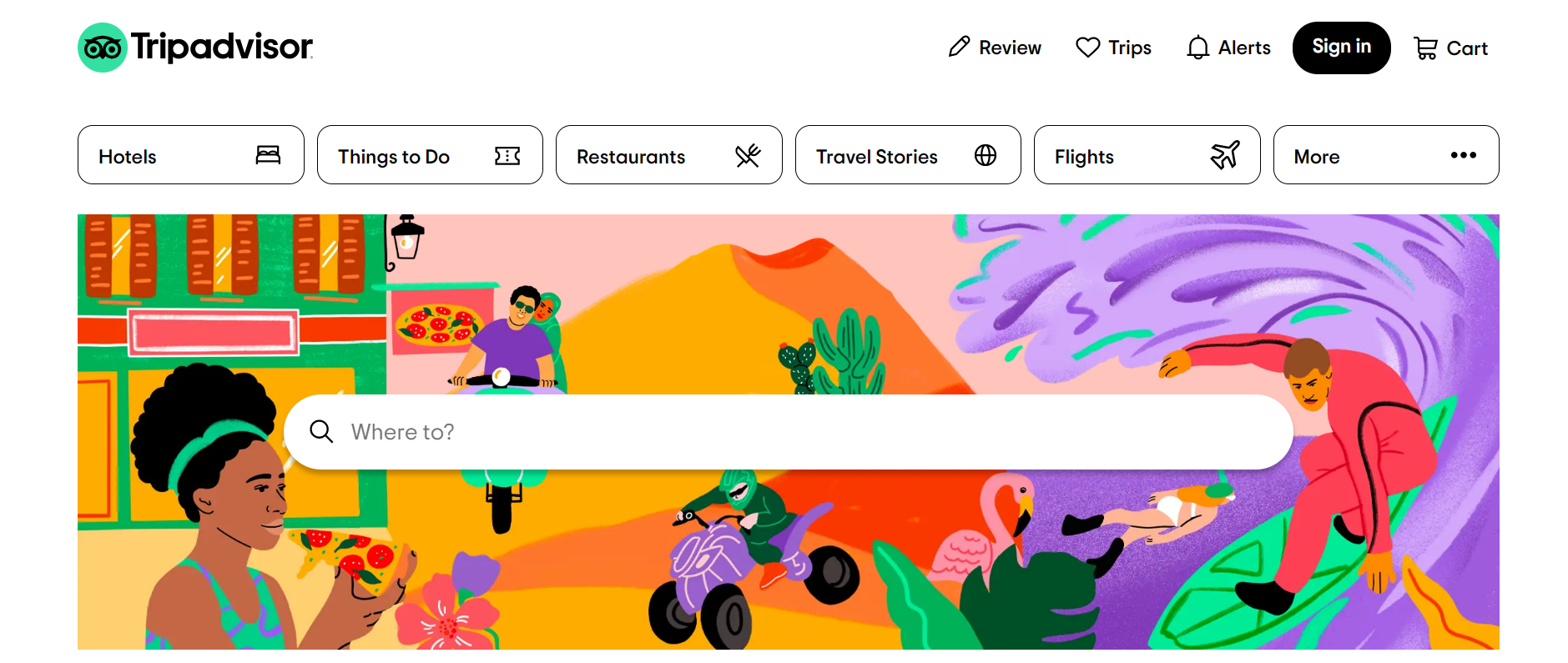 Tripadvisor[5] is one of the most popular travel websites in the Philippines when it comes to reviews on hotels, restaurants, attractions, and more. Reviews come from actual holidaymakers with first-hand experience. This can help you manage your expectations.
Tripadvisor also helps you plan your trip with its articles and help guides. You have the assurance that Tripadvisor's content is top-notch, as the platform only employs experienced travel and food writers.
However, Tripadvisor does more than collect reviews from vacationers and produce travel guides. It also compares the best deals offered by leading hotel booking platforms, such as Booking.com and Agoda.
---
You can buy tickets to flights and attractions using a credit card. Check out our recommendations below:
👉 Expedia
Expedia[6] is another name you can trust when it comes to hotel deals and travel bundles. Other than stays, it lists prices of flights and car rentals.
Traveling with a large group? You can get group hotel rates for weddings, meetings, and others for free. Expedia's group rate quotation service lets you save up to 30%. Keep in mind, though, that you'll be paying the hotel separately.
Expedia claims that the private rates it offers are usually lower than online rates offered to the general public.
👉 Traveloka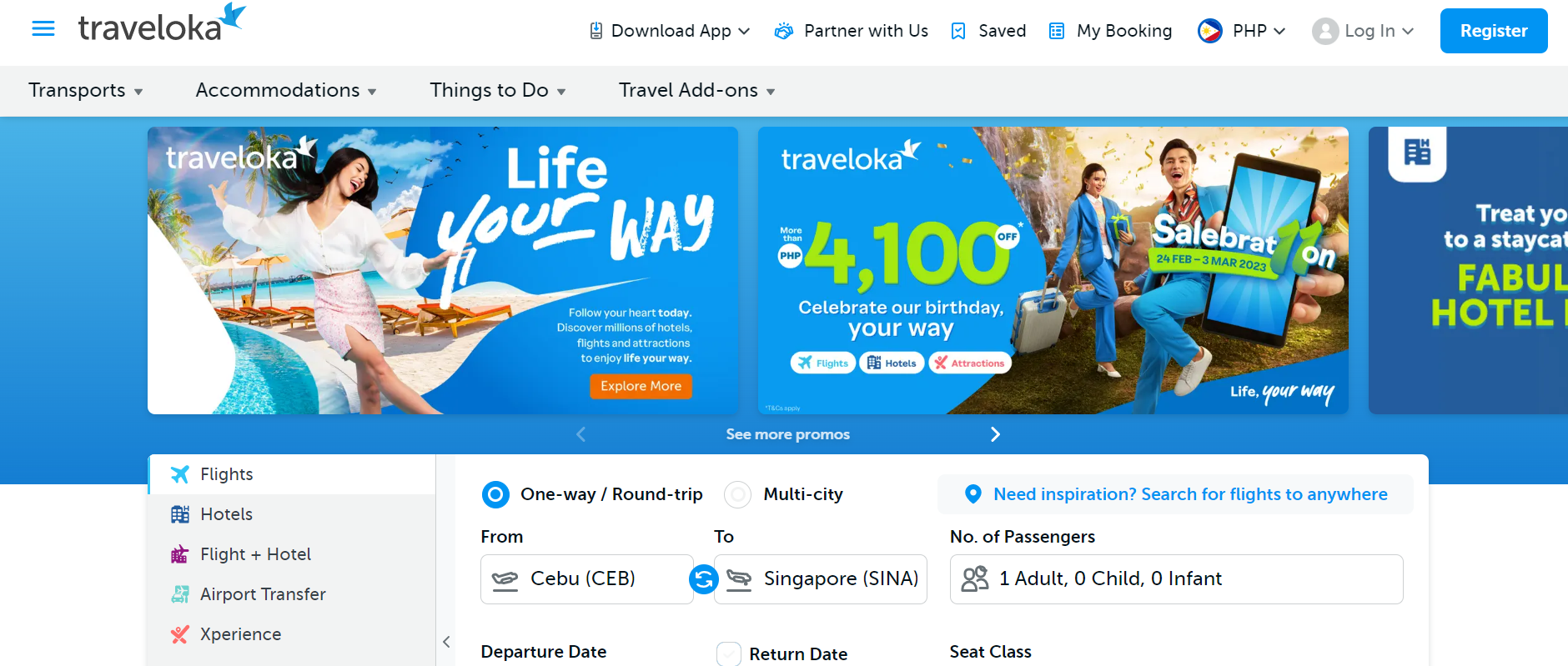 Traveloka,[7] one of the leading travel websites in the Philippines and Southeast Asia as a whole, offers a one-stop solution for vacation planners through flight and hotel booking services.
The platform mainly collates the prices of services offered by leading hospitality providers. Partners include Philippine Airlines, Cathay Pacific, Emirates, Scoot, Seda, Hennan Group of Resorts, and Bluewater Resorts, among others.
Traveloka offers flexible payment methods. If you don't have a credit card, you can pay using your debit card or via offline channels, such as banks, 7-Eleven branches, and even pawnshops.
👉 Klook
If your holiday involves exciting outdoor activities such as visiting theme parks, going on a boat cruise, joining festivals, or cooking with locals, you can easily book these experiences with Klook,[8] one of the leading travel booking websites in the Philippines.
With Klook, you get your attraction tickets and vouchers right after you book them online. All you need to do is to present them at your destination. You can also book sightseeing passes, pocket Wi-Fi devices, organized tours, hotels, and transportation.
The best thing about Klook's services? You can get tickets and vouchers at a discount. And if you're a first-time Klook app user, you get 5% off your booking.
👉 KKday
KKday[9] works just like Klook. It offers discounts on various attractions, from amusement parks to museums. KKday offers more than 30,000 travel experiences across 550 cities in 90 countries. Moreover, it claims that it has helped more than one million travelers.
KKday employs a team of travel specialists who are always on the lookout for new experiences. The platform helps you make informed decisions by featuring public tourist reviews and producing practical travel guides.
👉 Air Asia
Air Asia[10] is the ideal air carrier if you want to fly to locations that aren't usually offered by other mainstream airlines. It provides connecting flights courtesy of other leading air carriers.
Air Asia also expanded its business by going full-on with its hospitality offerings. Other than being one of the best flight booking sites in the Philippines, it doubles as a hotel booking platform. For bigger savings, you can go for Air Asia's flight + hotel bundles.
Duty-free online shopping is also possible with Air Asia. From wines and coffees to sneakers and suitcases, Air Asia's shop is every value-seeker's dream.
Final Thoughts
A memorable and hassle-free vacation is possible only with the right preparations. Planning, however, can stress you out if you don't know where to start.
Not anymore! Bookmark the travel websites in the Philippines listed above so you can draft a practical itinerary.
Sources: