Everyone deserves a memorable vacation. Traveling helps you see the world through a new lens. It'll strengthen your bond with your loved ones and help you rediscover yourself, too.
But before experiencing all the nice things holidays have to offer, you need to work your way through travel planning first. While working with a travel agency is undeniably convenient, a lot of travelers still opt for DIY trips because they offer room for savings and personalization.
DIY travel planning can be overwhelming at times. No two trips are alike, which is why even experienced planners may find it tricky to craft an itinerary every time they travel. There's just a lot to cover––from transportation and accommodation to destinations and activities.
If you want to streamline your process, you're reading the right article. Here are some tips and tricks on DIY travel planning.
What is DIY Travel Planning?

DIY travel planning means you are your own travel agency. You'll be booking the flights, finding the hotels, and reserving the attraction tickets, all by yourself. If you're traveling with a group, you can assign each of the members a specific task.
DIY travel planning has its own share of advantages and disadvantages. It can be either exciting or stressful, depending on your circumstances and the way you look at it.
Check out the following to see if DIY travel planning will actually work for you.
Pros of DIY Travel Planning
When you know your goals and enjoy good chemistry with your travel buddies, itinerary planning can be an utter joy. Here are the advantages of working as your very own tour operator:
👍 You Have Control Over Things
Foremost, you have all the freedom in the world to include your desired places and activities in the itinerary. Once you're at your destination, you can still make adjustments depending on your situation.
For instance, you can wake up late the next day if you partied hard the night before. You can choose to switch the schedules of your tours based on the group's mood. Everything goes.
👍 There's No Pressure From Your Tour Guide
Because you're not tied to the tour guide's schedule, you can go at your own pace. Stay in places as long as you want or leave quickly if nothing interests you.
👍 You Can Save Money
Convenience comes at a cost—and sometimes, it's too much! Travel packages bear hefty price tags but only cover a few days and select destinations.
DIY trip planning, on the other hand, provides lots of opportunities to save money since you're not working with a broker. Shop around for cheap flights and hotels. And if you're really good at budgeting, you can squeeze in additional destinations into your itinerary.
One of the best ways to save money on your travel expenses is to use a credit card. Apart from being more convenient than cash, a credit card for travel may let you enjoy discounted rates on flights or accommodations. Rewards, insurance, and other travel perks are also advantages of owning a card.
Here are some cards to consider for booking your international and domestic trips:
Credit Card
Travel Benefits

Metrobank Platinum Mastercard®

1 rewards point for every ₱20 spend, redeemable for air miles
Up to 50% off on premium dining offers

Metrobank World Mastercard®

2x rewards points for international purchases
Exclusive access to airport deals

HSBC Platinum Visa Rebate

5% rebate on travel and shopping transactions
Free travel accident and travel inconvenience coverage
Exclusive deals at more than 27,000 shopping, travel, dining, and health and beauty merchants in 160 countries worldwide

Security Bank Platinum Mastercard

Dual currency billing
Two complimentary lounge access annually in more than 1,000 lounges in 500 airports worldwide
Unlimited access to the Sky View Lounge (NAIA T3)
Up to US$200 coverage with Mastercard E-Commerce Purchase Protection
Free travel insurance

Security Bank World Mastercard

Free travel insurance coverage up to ₱10 million
Membership to more than 1,000 lounges in over 500 airports worldwide
Dining, spa, and retail offers from select exclusive airport merchants

BPI Platinum Rewards Card

2 BPI Points for every spend on foreign transactions abroad or online worth ₱20
Low forex conversion rate of just 1.85%
Up to ₱10 million in travel insurance coverage
0% interest on airline installment all year round
Free airport lounge access with spend requirement

BPI Signature Card

Forex conversion rate of just 1.85%
Points-to-miles conversion of ₱50 = 1 mile
Up to ₱20 million in travel insurance coverage
Free access to the Pacific Club Lounge at NAIA 3
Preferential exchange rates on foreign currencies
24/7 worldwide concierge by Visa
---
🎁

Free Gift from Moneymax:

₱2,500 eGift, Xiaomi Smart Band 8, or Xiaomi Redmi Soundbar

Eligible cards: Metrobank World Mastercard®, Platinum Mastercard®, and Titanium Mastercard®
Promo period: Until December 31, 2023
How do you get an awesome Metrobank credit card welcome gift? Simple! Just apply and get approved for any eligible card through the Moneymax website. Choose from a ₱2,500 eGift voucher via Giftaway, Xiaomi Smart Band 8 smartwatch (worth ₱1,999) or Xiaomi Redmi Soundbar (worth ₱2,499) as your free special gift!
Per DTI Fair Trade Permit No. FTEB-177435 Series of 2023. Terms and conditions apply. This Moneymax Metrobank eGift/Xiaomi promo runs until December only. So hurry and apply now!
Note: Applicant must be an existing credit cardholder in good standing for at least 9 months.
---
Cons of DIY Travel Planning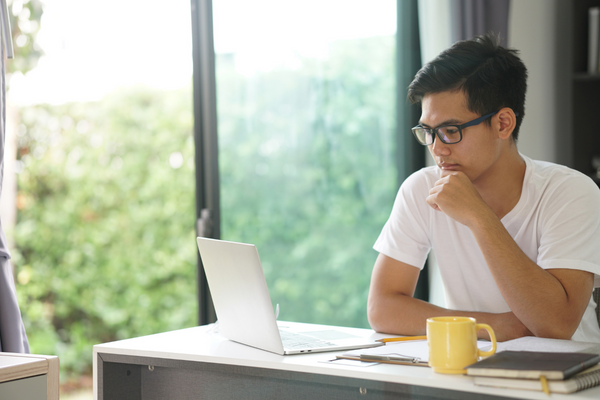 DIY travel planning is not without its drawbacks. If you're really into this mode of traveling, you should find a way to get around the following:
👎 It's Time-Consuming
DIY itinerary planning involves a lot of research. You need to figure out how to reach your destinations and calculate how much money you should spend per day. Drafting your itinerary can be a challenge since you're attending to other important things in your life, such as work and family.
👎 When Things Go Wrong, It's All On You
No travel plan is going to be perfect, even if it's a packaged tour. But one advantage of working with a travel agency over DIY trip planning is that you have someone to turn to in case problems arise. If you encounter a dilemma as a DIY traveller, you'll have to fix it yourself.
👎 Collecting Everyone's Input Can Be Stressful
Trip planning with your family and friends is all fun and games until debates over schedules or activities ensue. If you're the designated planner, you'll have to coordinate all sides and facilitate compromises. Playing this role can be stressful.
Top 11 Travel Planning Tips
If you want to learn how to plan for a vacation sans the hassle, here are some helpful tips to take note of:
✔️ Pick a Destination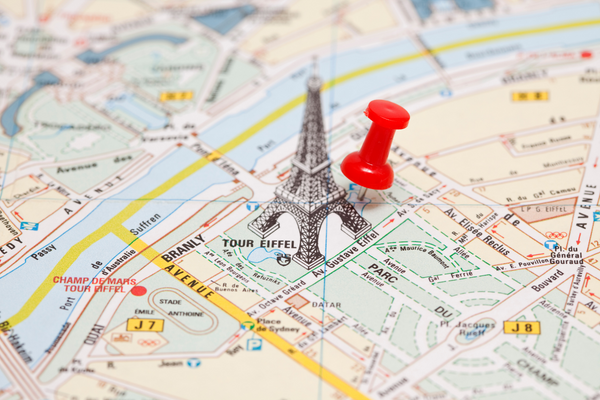 This may be a no-brainer, but there are a lot of considerations to take into account. Here are some questions to help you with decision-making.
What's the purpose of your trip? If you want to travel on your own, it makes sense to pick destinations that are safe for solo travelers.[1] If you're traveling with your old parents, you need to pick countries with tourist spots that are close to each other and comfortable transportation.
How many vacation leaves do you have? If you have only five remaining days in your leave balance, a destination that requires long-haul flights is definitely not a practical choice––unless you're willing to max out your time off and negotiate for a no-work, no-pay arrangement.
How much money do you have? Sometimes, your travel fund may dictate your destination of choice.
Related reading:
✔️ Plan Your Budget
Now that you have a destination in mind, the next step is planning your budget. This is important, as it usually determines the number of days and tourist spots you can visit.
When it comes to DIY travel planning, you need to set a specific amount for your flights, hotel, accommodation, activities, and pasalubong. If you think your budget is too limiting and want to give it a boost, you may want to do the following:
Get a gig or side job.
Sell some items you don't use anymore (e.g., clothes, shoes, and gadgets).
Render overtime work.
Ditch eating out and go for meal prepping instead.
Use your credit card points or miles.
---
✈️ Book Your Trip Now, Pay Later with #UNOnow Loan!

Fulfill your travel goals without worrying about your budget. UNO Digital Bank has got your back! You can easily apply online for an #UNOnow Loan—no collateral needed—and get extra cash for booking your trips.
Enjoy quick approval and disbursement, as well as flexible payment terms, so you can travel now and pay later. Apply via Moneymax now!
---
✔️ Decide Who's Coming With You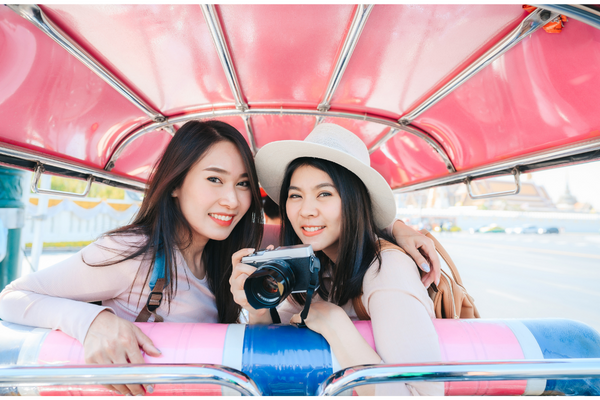 Should you decide to go on a trip with companions, you'll have to choose carefully. Your compatibility with that person or group will definitely dictate the quality and memorability of the trip. Unless you're traveling with your family, here are a few things to consider when choosing your travel buddies.
Choose companions with whom you share common interests. That way, you can easily agree on most arrangements.
Make sure you share the same financial capacity. This will keep spending-related arguments at bay.
Ideally, you and your companions should be good friends. You're traveling to make memories, so you might as well choose people you like and feel comfortable with.
Clarify roles. It's best to combine complementary skills. For instance, you can be the budgeter and the other will be the navigator. You get the drift.
✔️ Research Your Destination
Disappointments happen when your expectations don't match reality. Tame unrealistic assumptions by doing your research. Here are some things you need to tackle:
What's the destination like during a particular weather or season? Remember that the environment will affect not only the mood of your vacation but also your activities.
When are the low and peak seasons? Determine the most touristy months to avoid large crowds and expensive hotel prices.
How are you going to get to the tourist spots? Research the available modes of transportation to reach your intended destinations.
What are the customs and traditions in your destination? Learn more about your destination's culture to avoid committing social blunders and offending the locals.
Is there a language barrier? If you know that English isn't widely spoken in your destination, practice some basic phrases to get your point across.
How much is the cost of living? If you know the local prices of goods and services, you'll be able to come up with a practical budget.
✔️ Check the Visa Requirements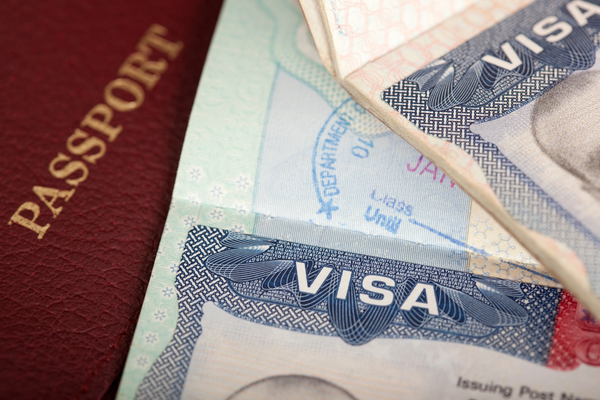 The Passport Index reports that the Philippine passport is ranked 66th in the world. With your passport, you can only visit 34 countries visa-free. You can also obtain a visa on arrival in 41 territories.[2]
The sad reality is that the Philippine passport isn't very powerful. As such, check for visa requirements when planning your vacation.
Think twice about booking your flights this early in the process. Some experienced travelers and even embassies don't recommend getting your plane tickets at this point to avoid wasting money in case your application is rejected. Nevertheless, you can always reserve flights for a fee.
Boost your application's chances of approval by following the embassy's requirements and instructions to a T. Make sure all the details in your requirements are consistent.
Most importantly, never ever lie, as it'll damage your credibility. You may even face legal repercussions. Your future visa applications will be affected.
Traveling to countries in Asia? Check out our comprehensive visa guides for Japan and South Korea.
✔️ Book Your Flights
Your plan for a holiday starts to feel real once you book your flights. The best thing about flying these days is the presence of many low-cost air carriers that offer seasonal sales and promos.
Want to save more? Check out the following tips:
Use flight search engines – Websites, such as Google Flights, Skyscanner, and Kayak, can help you find cheap flights and compare prices.
Fly in the middle of the week – According to Google Flights, you can save up to 20% on flights when you fly midweek.
Use two airlines – Book your departure and return flights with two airlines. You may get to avail of two discounts if both air carriers run promos at the same time.
Don't include flight add-ons – Avoid meals, insurance, and extra luggage as much as possible.
Sign up for sale notifications – Get first dibs on seat sales by subscribing to your air carrier's email newsletter and social media page.
✔️ Book Your Accommodation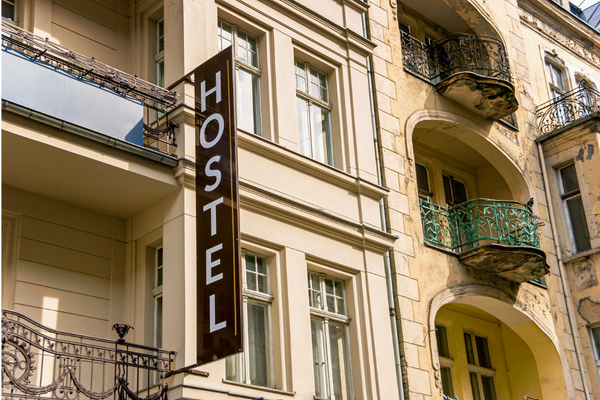 Book your accommodation ahead of time, especially if you're traveling during peak season. Your choice of accommodation may depend on your travel style.
If you're traveling with your best friend and both of you need to save money, check in at a hostel. If you're traveling with kids and elders, consider a hotel that offers relevant conveniences (e.g., playrooms, wheelchairs, etc.) On the other hand, if you want to get a feel of how the locals live, book a property with Airbnb.
Regardless, take into account the following items when choosing an accommodation:
Location – See to it that your accommodation is close to public transportation and establishments such as convenience stores, groceries, and drug stores.
Proximity to tourist spots – Your accommodation shouldn't be too far from your destinations. Even if you're doing day tours in another town or city, the commute time shouldn't take too long.
Safety and security – Check the safety and security features of your hotel. See if there are security guards, safety deposit boxes, and CCTV cameras.
Reviews – Read other vacationers' reviews to manage your expectations and avoid red flags.
✔️ Create Your Itinerary
Keep your vacation organized by drawing up an itinerary that includes the following details:
Daily activities and schedule – Get ideas by watching vlogs, reading blogs, and checking reviews on websites, such as Tripadvisor. You may also ask your family and friends for recommendations.
Directions on how to reach the tourist spots – Check the commute time, trains to take, and alternative routes.
Expenses – Get a picture of how much you're going to spend per day by including all the expenses, from fares to dinners.
Pro tip: If you're drafting an itinerary with friends, use Google Sheets to facilitate collaboration. They can comment, make some adjustments, and check the updates from time to time.
✔️ Pre-Book Some of Your Travel Essentials
You may think that you can easily obtain attraction tickets, pocket Wi-Fi devices, and train passes at the destination itself. However, you're underestimating the hassle of scrambling around and trying to find out where to get them.
Avoid stress by booking them in advance via websites such as Klook and KKday. Aside from convenience, you'll enjoy big savings, as some of these items are usually discounted on said platforms.
✔️ Start Packing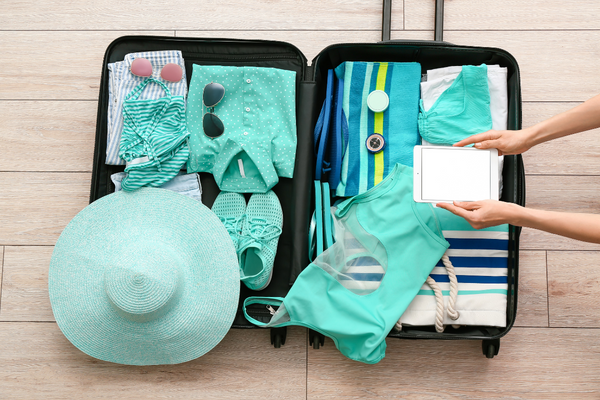 After receiving your visa and booking your flights and hotel, start listing down what you need to pack. Prepare the items one by one, so you won't get stressed cramming everything into your luggage the night before the trip.
You'll have to learn the art of minimalism. Sure, you want to be prepared for every contingency, but that calls for bigger luggage, which isn't always practical. To pack light, follow these tips:
While packing clothes and travel essentials,

remember that you can always

wash your clothes at your accommodation

or at a local laundry shop.
Don't pack heavy outerwear, such as a blazer, hoodie, or sweater. Wear it instead.
If you're traveling to a cold destination, use thermal clothing (think UNIQLO's HEATTECH),[3] so you won't be compelled to pack more jackets and layering pieces.
Bring a maximum of two pairs of shoes, including the ones you're wearing. Wear the bigger and heavier pair (e.g. chunky sneakers or boots) and pack the smaller pair.
Leave your toiletries at home. Your accommodation will likely provide them. In case they don't, you can always run to the convenience store.
Check if your accommodation has towels. If they do, just leave your towel at home.
Instead of folding your clothes, roll them up to maximize the space in your luggage. Use packing cubes and compression bags to keep things organized.
If you're bringing cash, separate them into two or more wads and keep them in different pouches. Store these pouches in the hidden pockets of your bags.
✔️ Download Useful Apps
Don't leave home without downloading apps to make your trip hassle-free. Here are our recommended apps for itinerary planning:
Google Maps – Trip planning with Google Maps will help you enjoy a hassle-free commute, especially if you're traveling in a country where trains are the main mode of transportation.
Google Translate or Papago – Use it to translate foreign words and phrases so you can communicate with the locals. These apps offer photo, text, and voice translations.
GCash or Maya – If you're traveling locally, pay for your purchases with these apps.
AccuWeather – Make adjustments to your activities based on the weather forecast.
Currency Converter Plus – Get up-to-date exchange rates and convert currencies even without an internet connection through this app.
Viber, Messenger, Telegram, or WhatsApp – If you're traveling abroad, you may not be able to use your phone's messaging app since it's dependent on the service of your local telco (unless you use roaming services). Download an internet-based messaging app so you can stay connected with your loved ones here in the Philippines.
Final Thoughts
Traveling should be relaxing and invigorating. But without proper planning, your trip may end up a disaster. It then becomes memorable for all the wrong reasons.
Avoid problems and arguments down the road through detailed travel planning. However, having a plan doesn't mean that you should absolutely stick to it. Leave some room for spontaneity—after all, that's when you create the best memories.
And when things don't go as planned, don't beat yourself up too much. Acknowledge that some things are just beyond your control to spare yourself from frustrations.

Sources: