You're itching to go out again—we get it. The prolonged lockdowns in 2020 and 2021 made the four walls of your house seem too constricting. Now that travel restrictions have eased, you feel like you deserve the same freedom you enjoyed pre-pandemic.
Of course, things aren't exactly the same as before—and probably won't be for a long time. You're still expected to observe proper health guidelines when going out, such as wearing a mask, regularly sanitizing your hands, and bringing your vax card wherever you go. But now that many countries have lifted their travel bans, you're already making a beeline to the cheapest country to travel from the Philippines.
The problem is you don't know exactly what that country is. That's what this article is for! We give you some visa-free countries for Filipino tourists, as well as a few that may require a visa to travel—all at affordable costs!
6 Cheapest Countries to Travel from the Philippines
If you're wondering about what the cheapest Asian country to visit is, read on. Below are some of our neighboring countries that offer the cheapest options for Filipino tourists.
📍 Cambodia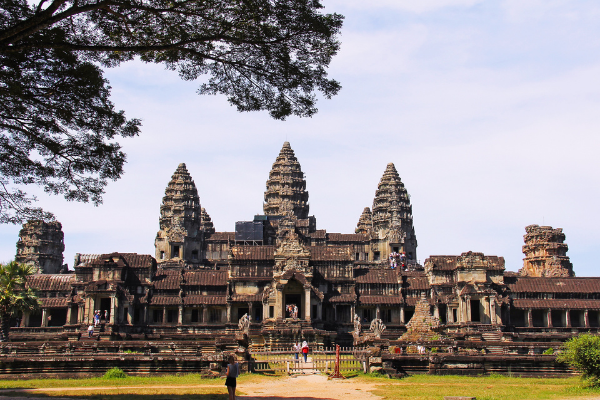 It's home to the world-famous Angkor Wat, the largest religious monument in existence. But apart from historical sites scattered across the country, Cambodia is also known for its night markets, floating villages, and island parties—especially along the beaches of Koh Rong.
The Poor Traveler, an internationally recognized blog, created a budget travel guide[1] to Siem Reap, a resort town in northwestern Cambodia. If you plan to stay for three days, prepare ₱10,000 per head, excluding airfare. With that budget, you can tour Angkor, visit the Kulen Waterfall, and explore the Preah Prom Rath Pagoda.
If you have a few bucks to spare, you can check out other tourist spots in the country like Phnom Penh and Ream National Park. Cambodia has a lot of wonderful things to offer, especially if you're someone who's interested in learning the history and culture of a place.
📍 Thailand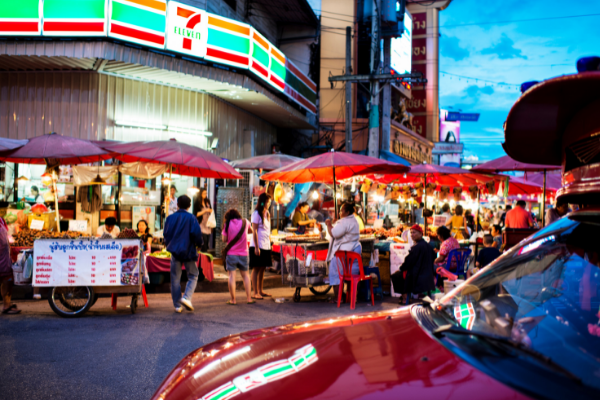 This country is known for being a top travel spot for backpackers around the globe. If you're planning to visit Thailand, don't be surprised if you find yourself mingling with a diverse crowd half of the time. Sure, Thailand has an undeniably unique history and culture. But it's also a global destination where you can bring your own stories and take home those of others.
Thailand makes for a great out-of-the-country trip as it offers something exciting for everyone. Enjoy its bustling nightlife when you want to party, temple complexes when you want to get lost in beautiful architecture, and Chiang Mai's Night Bazaar when you want to do a little shopping.
Experience all this and more for just ₱10,000. Prominent travel blog Pinoy Adventurista has a comprehensive travel guide for Filipino tourists on a tight budget.[2] Sample costs exclude airfare, pasalubong, and other non-essentials. But with a ₱10k price tag, you can argue that Thailand is one of if not the cheapest countries to travel to in Asia.
---
Did you know that you can save more money when you use a credit card to book flights, accommodations, tours, and other travel essentials? Take your pick from among the following best cards with travel perks:
Credit Card
Travel Benefits

Metrobank Platinum Mastercard®

1 rewards point for every ₱20 spend, redeemable for air miles
Up to 50% off on premium dining offers

Metrobank World Mastercard®

2x rewards points for international purchases
Exclusive access to airport deals

HSBC Platinum Visa Rebate

5% rebate on travel and shopping transactions
Free travel accident and travel inconvenience coverage
Exclusive deals at more than 27,000 shopping, travel, dining, and health and beauty merchants in 160 countries worldwide

Security Bank Platinum Mastercard

Dual currency billing
Two complimentary lounge access annually in more than 1,000 lounges in 500 airports worldwide
Unlimited access to the Sky View Lounge (NAIA T3)
Up to US$200 coverage with Mastercard E-Commerce Purchase Protection
Free travel insurance

Security Bank World Mastercard

Free travel insurance coverage up to ₱10 million
Membership to more than 1,000 lounges in over 500 airports worldwide
Dining, spa, and retail offers from select exclusive airport merchants

BPI Platinum Rewards Mastercard

2 BPI Points for every spend on foreign transactions abroad or online worth ₱20
Low forex conversion rate of just 1.85%
Up to ₱10 million in travel insurance coverage
0% interest on airline installment all year round
Free airport lounge access with spend requirement

BPI Visa Signature

Forex conversion rate of just 1.85%
Points-to-miles conversion of ₱50 = 1 mile
Up to ₱20 million in travel insurance coverage
Free access to the Pacific Club Lounge at NAIA 3
Preferential exchange rates on foreign currencies
24/7 worldwide concierge by Visa
---
🎁

Free Gift from Moneymax:

₱2,500 eGift, Xiaomi Soundbar, or Mi Band 7 Smartwatch

Eligible cards: Metrobank World Mastercard®, Platinum Mastercard®, and Titanium Mastercard®
Promo period: Until October 31, 2023
How do you get an awesome Metrobank credit card welcome gift? Simple! Just apply and get approved for any eligible card through the Moneymax website. Choose from a ₱2,500 eGift voucher via Giftaway, Xiaomi Redmi Soundbar (worth ₱2,499), or a Xiaomi Mi Band 7 smartwatch (worth ₱2,499) as your free special gift!
Per DTI Fair Trade Permit No. FTEB-175599 Series of 2023. Terms and conditions apply. This Moneymax Metrobank eGift/Xiaomi promo runs until October 31, 2023 only. So hurry and apply now!
Note: Applicant must be an existing credit cardholder from any bank excluding Metrobank for at least 9 months.
---
📍 Vietnam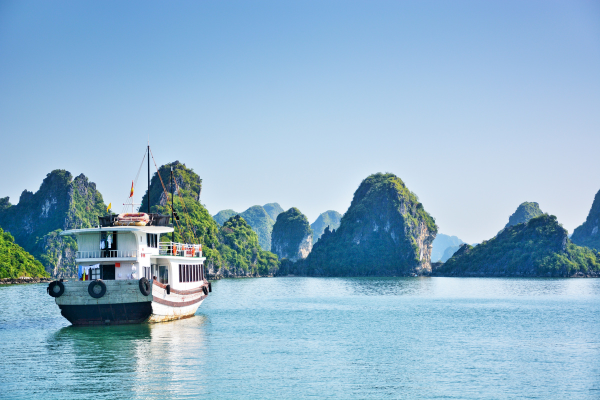 It's always been a major tourist destination for Filipinos. We just love exploring the various World Heritage sites found all over this country. If historical cities and French colonial architecture excite you, you'll surely find Vietnam alluring.
A Wonderful Sole, a trusted travel blog, recounted a 7-day trip to Vietnam that cost less than ₱20,000 all in all.[3] That's right—for just ₱20k, you can enjoy a full week in Vietnam, airfare included. That gives you ample time to explore all the magnificent and unique sights in the country.
You can cruise through Halong Bay, tour around the historical city of Hue, and admire the temple remains in the UNESCO World Heritage site, My Son Sanctuary. These are only a few of the activities you can do in Vietnam. Thrilling, right?
📍 Hong Kong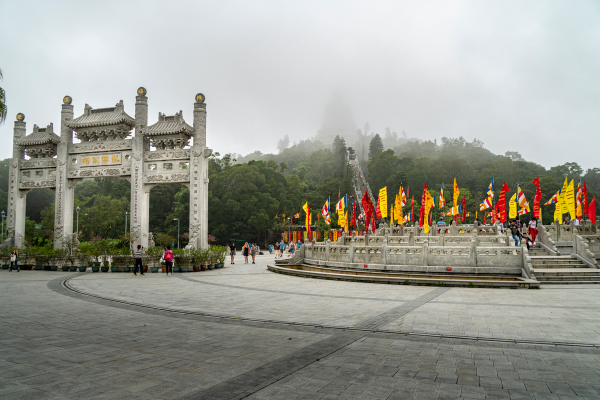 This country remains one of the best family holiday destinations in the world. It's home to Hong Kong Disneyland, everyone's favorite magical place.
Lucky for you, there are ways to enjoy Hong Kong without breaking the bank. Popular travel app Klook broke down how you can stay in Hong Kong for three days and two nights with only a ₱15,000 budget.[4] That includes airfare, accommodation, land transportation costs, and even a few pasalubong to take home to your loved ones.
The suggested itinerary is also decent enough, as you can already visit top tourist spots like Victoria Peak, Madame Tussauds, and Ngong Ping Village. Who wouldn't say yes to this fun but affordable deal?
---
✈️ Book Your Trip Now, Pay Later with #UNOnow Loan!

Fulfill your travel goals without worrying about your budget. UNO Digital Bank has got your back! You can easily apply online for an #UNOnow Loan—no collateral needed—and get extra cash for booking your trips.
Enjoy quick approval and disbursement, as well as flexible payment terms, so you can travel now and pay later. Apply via Moneymax now!
---
📍 Singapore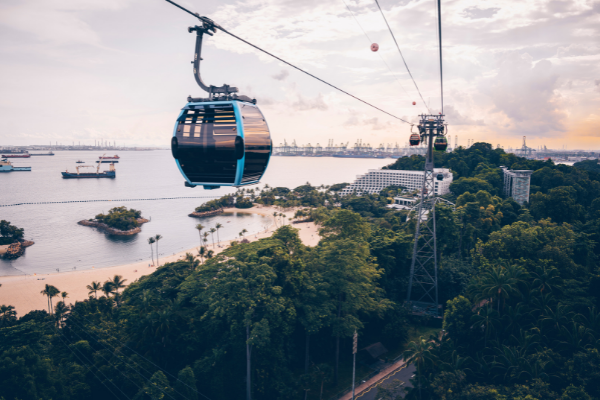 No one ever answered "Singapore" to the question, "What is the cheapest country in the world to travel to for Filipinos?" This first-world country just doesn't top that list in any way. But did you know that it's actually possible to visit the Lion City on a budget?
Travel blog Joan's Footprints spent only ₱12,000 exploring Singapore for three days.[5] That's exclusive of airfare but inclusive of everything else you need to keep afloat during that short time.
You can visit top Singapore tourist spots like Gardens by the Bay, Marina Bay Sands, and the Esplanade for free. Sentosa is also easily accessible. And if you can squeeze in a few extra bucks to explore Universal Studios Singapore, all the better.
You can also do a walking tour of Chinatown, Little India, and other scenic spots that can be enjoyed for free. There's actually a lot you can do in three days even with a limited budget.
📍 South Korea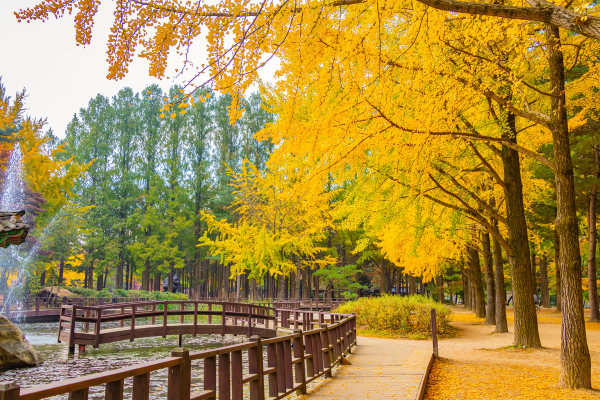 The Korean Wave or hallyu is felt strongly in the Philippines, as evidenced by our penchant for consuming K-pop, kimchi, and everything else Korean. It's no surprise that South Korea is among the top destinations that Filipinos want to visit.
It may not be the cheapest country to travel to in Asia from the Philippines. But South Korea is still a pretty affordable country if you know how to score the best deals. Sure, it's notorious for being on the pricier end among our other neighbors. However, the travel blog Althea's Adventures chronicled how they were able to visit South Korea with only ₱25,000 in their pocket.[6]
That budget already includes airfare, accommodation, and all other necessary expenses. The itinerary is also pretty impressive, with the likes of Nami Island, Vivaldi Park Ski World, Everland, and N Seoul Tower on the list. The trip happened during winter, again proving that South Korea is one of the top holiday destinations for the ber months.
Final Thoughts
You don't need to bleed yourself dry just to fulfill your post-pandemic travel fantasies. If you're wise with money, you can find plenty of travel destinations—whether local or overseas—that offer lots of exciting activities for cheap.
Remember to set a budget before flying out, and only spend money that you have. If you really need help with your expenses abroad, try getting a travel loan, so you're fully loaded on your trip.
Lastly, don't forget to be vigilant! The pandemic's not completely over yet, so temper pleasure with caution.

Sources: