What's your dream destination? Are you more into places that are best enjoyed during the ber months, or do you prefer sunny countries that are popular during summertime? Or perhaps you're raring to go to countries like South Korea, the U.S., France, or Japan?
That dream can be elusive for many Filipino travelers, especially with these countries' strict visa requirements. Applying for a visa is generally time-consuming, tedious, and costly. You won't even get your money back when you're denied a visa.
Your best bet? Traveling to visa-free countries for Filipinos.
So how many visa-free countries for the Philippines? According to the 2023 Henley Passport Index,[1] Filipinos can visit 67 countries without having to apply for a visa.
Visa-Free Countries for Filipinos in 2023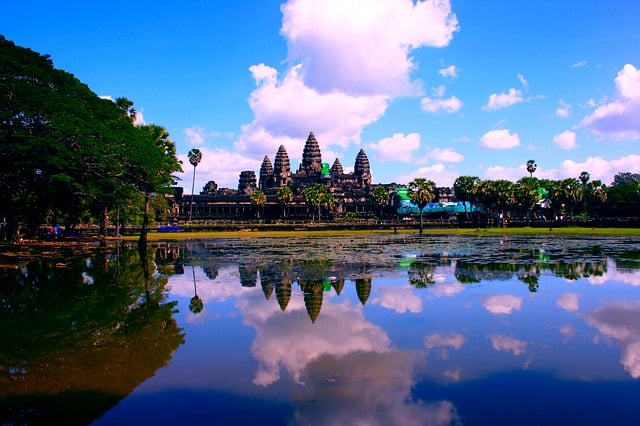 Looking for Asian countries without visa requirements? Cambodia is one of the ASEAN countries that Filipinos can visit without a visa
If a country allows visa-free access for Filipinos, it means you don't need a visa to enter or exit it, as long as you can present these requirements:
Passport with a remaining validity of at least six months from the date of travel (if your passport is about to expire or is still valid but no longer has blank visa pages, make sure to renew it);
Travel and health insurance to cover any disruption related to COVID-19;
Proof of good character (e.g., no criminal record, no persona non grata status in the destination country);
Confirmed accommodation and roundtrip flight ticket;
Proof of sufficient funds for subsistence during your stay in the destination country;
Other supporting health and travel documents required by the destination country; and
Bureau of Immigration Risk Declaration Form
See also: Europe, Here I Come: Schengen Visa Requirements in the Philippines
Keep in mind that you should stay in the destination country only within the maximum allowable period. If you plan to stay longer, you have to secure an appropriate visa depending on your purpose of visit, e.g., tourist visa or working visa.
When traveling to visa-free countries for Filipinos, you just have to check in with your passport at the immigration counter at the airport. The immigration officer may ask for a copy of your proof of accommodation and/or return ticket.
As long as you can take care of these basic travel requirements, you can freely go to visa-free countries from the Philippines.
So what countries don't need visas from the Philippines? Here's a list of visa-free countries for Philippine passport holders, including the maximum allowed length of stay:
📍 Visa-Free Countries in Asia
Brunei – 14 days
Cambodia
Hong Kong – 14 days
Indonesia – 30 days
Israel – 90 days
Kazakhstan – 30 days
Laos – 30 days
Macao
Malaysia – 30 days
Mongolia – 21 days
Myanmar – 14 days
Palestinian Territories
Singapore – 30 days
Taiwan – (visa-free access until July 31, 2023 with extension pending)[2]
Thailand – 30 days
Vietnam – 21 days
Read more: Trip to Asia 2023: Cheapest Country to Travel from the Philippines
📍 Visa-Free Countries in Africa
Cote d'Ivoire (Ivory Coast) – 90 days
Gambia – 90 days
Morocco – 90 days
Rwanda – 90 days
Senegal
📍 Visa-Free Countries in the Americas
Bolivia - 90 days
Brazil - 90 days
Colombia - 90 days
Costa Rica - 30 days
Ecuador - 90 days
Peru - 183 days
Suriname - 90 days
📍 Visa-Free Countries in the Caribbean
Barbados – 90 days
Dominica – 21 days
Haiti – 90 days
St. Vincent and the Grenadines – 30 days
📍 Visa-Free Country in Oceania
Fiji – 120 days
Cook Islands
Micronesia
Niue
Vanuatu
---
🎁 Get a Free Gift with Your Successful Metrobank Personal Loan Application
Need cash for a medical emergency, starting a business, consolidating your debt, dream vacation, or home renovation? Get a Metrobank Personal Loan and enjoy low interest rates, flexible payment terms, and easy online application.
On top of these, you'll receive a reward upon successful loan disbursement! If you apply through Moneymax and get approved subsequently, you can choose between two welcome gifts: ₱5,000 GCash or a Marshall Willen wireless speaker worth ₱6,590.

Terms and conditions apply. Promo runs until May 31, 2023 only, so hurry and apply now!
---
Countries That Issue Visa on Arrival to Filipinos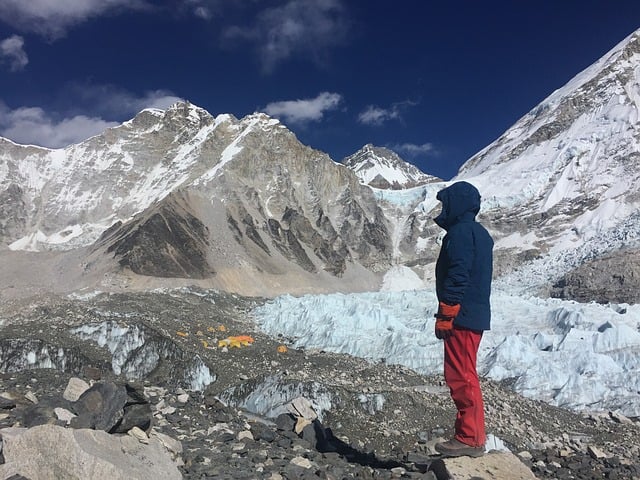 What countries can Filipinos travel to without visas? Pinoy travelers who want to hike Mt. Everest can get visa on arrival in Nepal
Some countries issue a visa to visitors arriving at the airport. This type of visa is called visa on arrival (VOA), and it requires no pre-application unless stated in the requirements. You'll receive your visa directly from the immigration at the airport of the destination country.
Unlike countries that require a visa, visa-on-arrival countries don't require visitors to undergo a pre-application process in their origin country. They just ask for documents such as a valid passport, return ticket, proof of accommodation, and passport-size photo. Visitors may also have to pay a visa fee.
Despite this, visa-on-arrival countries are still among the easiest destinations to visit, just like visa-free countries. Here's the list of countries that issue visa on arrival to Filipino travelers, along with the maximum allowed length of stay:
📍 Visa on Arrival Countries in Asia
Amenia
Iran
Kyrgyzstan – 30 days
Maldives – 30 days
Nepal – 90 days
Tajikistan – 30 days
Timor-Leste – 30 days
📍 Visa on Arrival Countries in Africa
Burundi – 30 days
Cape Verde Islands – (E.A.S.E.)[3]
Comoros – 45 days
Guinea-Bissau – 90 days
Madagascar – 90 days
Malawi – 30 days
Mauritania
Mauritius – 60 days
Mozambique – 30 days
Seychelles – 90 days (tourist registration)
Somalia – 30 days
Tanzania
Togo – 7 days
Uganda
📍 Visa on Arrival Countries in the Americas and the Caribbean
Nicaragua – 30 days
St. Lucia - 42 days
Trinidad and Tobago
📍 Visa on Arrival Countries in Oceania
Marshall Islands
Palau – 30 days
Papua New Guinea – 60 days
Samoa – 60 days
Tuvalu – 30 days
Countries That Issue E-Visas to Filipinos
If you're really set on traveling to a country that requires a visa, check out if they accept e-visas, which can be applied for and processed online. An e-visa doesn't require any stamp or sticker to be placed on your passport before travel. Your visa can be accessed by immigration online via your passport number.
Applying for a visa online is faster and more convenient than the typical process, which requires a lot of time and movement. You can finish your e-visa application within minutes and get approved within a matter of days. Here are some countries that accept e-visas:
📍 E-Visa Countries in Asia
Pakistan
Sri Lanka – 30 days (electronic travel authorization)
Visit the Countries on Your Bucket List with a Loan from Citi

Plan your next adventure with the Citi Personal Loan Bounce Back Promo. Borrow up to ₱2 million and enjoy flexible terms and low interest rates.
You also get a free gift upon loan disbursement. Click the banner above to learn more.
Note: This product is sold by Union Bank of the Philippines, using certain trademarks temporarily under license from Citigroup Inc. and related group entities.
Countries with Conditional Visa Exemption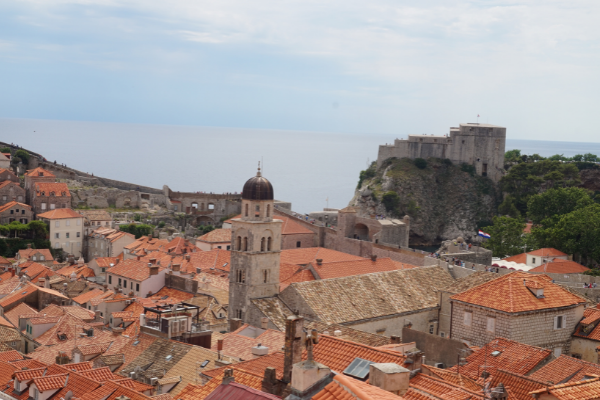 Visit Dubrovnik, Croatia visa-free
Some countries allow conditional visa exemption for Philippine passport holders, provided they hold valid visas or valid permanent resident cards to other countries.
Others allow visa-free access to Filipinos visiting only a specific area in the country or as a part of a tour group based in that specific country. Countries that implement conditional visa exemption policies issue visas on arrival to Filipinos.
Here are countries you may visit upon meeting their visa-free entry conditions:
| Country | Visa-Free Requirement | Maximum Length of Stay |
| --- | --- | --- |
| Albania | Schengen multiple-entry visa; US/UK-issued multiple-entry visa | 90 days within a 180-day period |
| Andorra | Schengen multiple-entry visa | 90 days |
| Antigua and Barbuda | Schengen/UK/US/Canada visa to qualify for visa on arrival | 30 days |
| Bosnia and Herzegovina | Schengen multiple-entry visa or visa of EU member countries | 30 days |
| Bulgaria | Schengen visa | 90 days within a 180-day period |
| China (visa-free access to Hainan province only) | Visitor joining a tour group of at least 5 people organized by an international travel agency registered in Hainan | 15 days |
| Croatia | Schengen multiple-entry visa | 90 days within a 180-day period |
| Cyprus | Schengen double-entry or multiple-entry visa | 90 days within a 180-day period |
| El Salvador | Schengen/US/Canada visa | 90 days |
| Guatemala | Schengen/US/Canada visa | 90 days |
| Honduras | Schengen/US/Canada visa | 90 days |
| Jordan | Travelers visiting in groups of five or more through a Jordanian tour operator (visa fee waived if spending at least three consecutive nights in Jordan) | 30 days |
| Mexico | Schengen/UK/US/Canada/Japan visa | 180 days |
| Romania | Schengen multiple-entry visa | 90 days within a 180-day period |
| São Tomé and Príncipe | Schengen/US visa | 15 days |
| Serbia | Schengen/UK/US visa | 90 days within a 180-day period |
| Turkey | Schengen/UK/Ireland/USA visa | 30 days |
Final Thoughts
Raring to go traveling again after being cooped up for so long? Just remember, the pandemic isn't over yet! If you can, get travel insurance, especially if you're traveling abroad.
Also, keep in mind that while this guide is accurate as of writing, the list of visa-free countries for Filipinos changes every so often. Some countries may discontinue accepting Filipino tourists without a visa while others that used to require a visa may allow visa-free entry in the future.
Just to be sure, visit the Henley Passport Index website to confirm if the country you want to visit still allows visa-free entry for Filipinos. Also, make sure to contact the embassy or consulate of your destination country so you can get a more specific list of requirements for your travel.
If you get all these things right, you're all set for your trip. Enjoy!

Sources: