How to Apply for a Schengen Visa in the Philippines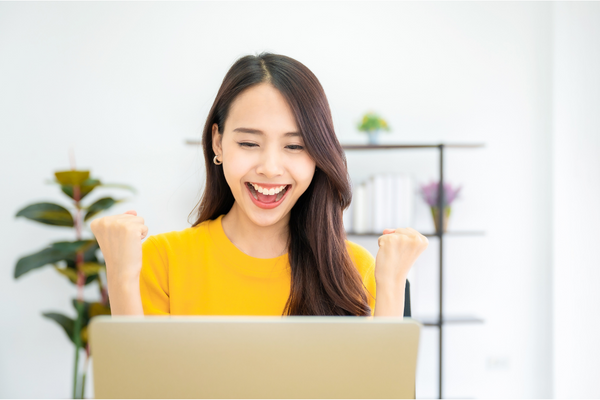 Now that you know the Schengen visa requirements for 2023, it's time to kickstart your application. Here are the steps:
1. Determine Your Type of Visa
What is the purpose of your trip? Your answer to this question will determine the type of visa that you need to get. This is an important step, knowing that each visa type has a different set of requirements.
2. Choose Where to Apply
As mentioned, if you're traveling to only one Schengen country, apply at that country's embassy. If you're visiting multiple Schengen countries, apply at the embassy of the country where you're staying the longest or the first country you'll visit in case you're spending an equal amount of time in different Schengen nations. You can also submit your requirements to the consulate or a visa application center.
3. Book Your Visa Appointment
Now that you've decided where to submit your application, book an appointment with the embassy online. You can do so by using third-party services, such as Visa Facilitation Services Global (VFS Global).[2]
However, remember that each country has its own appointment rules. For instance, the Polish Embassy tells applicants to book their visa appointments via its e-consulate website.[3] For the Greek Schengen visa, the Greek embassy only accepts appointment requests via email.
4. Collate All Your Schengen Visa Requirements in the Philippines
Once you've booked your Schengen visa appointment, gather all the pertinent requirements. Double-check the documents for inconsistencies and inaccuracies and correct them as soon as possible. While you're at it, check the website of the embassy where you'll lodge your application to see if there are additional requirements.
5. Submit Your Schengen Visa Requirements in the Philippines
On your appointment date, head to the embassy and submit the required documents. Don't forget to bring the original copies of your requirements for authentication purposes. You'll also need to submit your fingerprints.
Depending on the country, you may be required to undergo an interview. Don't stress yourself out, as the interview usually takes a short while and just focuses on your purpose of visiting a Schengen country.
6. Pay the Schengen Visa Fee
On the same day, you may be asked to pay the visa fee. So how much does the Schengen visa cost? The regular fee is €80 or around ₱4,700 as of this writing.
On the other hand, the visa fee for children ages six to 12 is €40 or around ₱2,300 as of this writing. Kids below six years old are exempt from payment.
You may also be exempt from paying the visa fee if you are:
A holder of an official, diplomatic, or service passport traveling to Schengen Area for official business

A close family member of an EU or EEA (European Economic Area) national

A researcher traveling to the Schengen Area to perform scientific research

A pupil, a graduate, or a postgraduate student (and your children) traveling to Europe for study and educational training purposes
Keep in mind that the Schengen visa fee is non-refundable whether your application is approved or denied.
7. Wait for the Result of Your Application
Once your application is approved, the embassy will notify you along with instructions on picking up your passport. But if your application is denied, the embassy will send you an explanation.
The schedule of your visa's release depends on the embassy you applied at. Some applicants get their visas between five to seven days from the date of their application. But there are applicants who wait for more than a month to get a result. Taking the Schengen visa processing time into account, it really pays to submit your requirements as soon as you can.
Read more: On a Budget? Travel Tips and Hacks to Try for a More Meaningful Trip
FAQs on Schengen Visa Requirements in the Philippines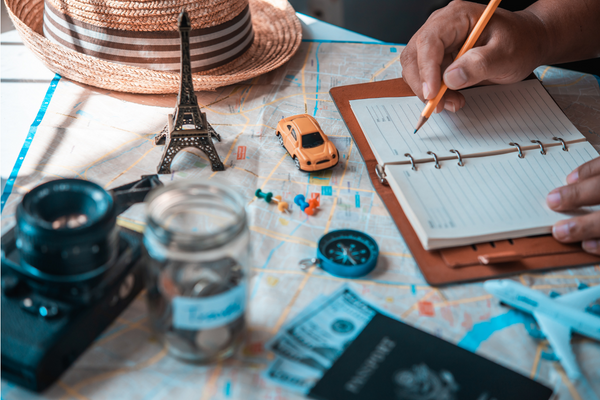 Still got some questions regarding the Schengen visa application? You may find the answers here:
1. Can I apply for a Schengen visa online?
Unfortunately, online Schengen visa applications are not available in the Philippines. You must submit all the requirements to the embassy in person. However, you can use the online system, such as VFS Global, to fill out the Schengen visa application form or book an appointment.
2. How much show money is required for my Schengen visa application?
This will depend on the country you want to visit. As such, you need to check with the concerned embassies.
To give you an idea, Austria requires €100 or around ₱5,900 per day. France generally requires travelers to have €65 or around ₱3,800 per day. Germany, on the other hand, requires a budget of €45 or around ₱2,600 per day.
Keep in mind that the required amount may change if you have a sponsor.
3. Is it required to translate my Schengen visa requirements in the Philippines?
Documents written in Filipino, such as a medical certificate or a work contract, must be translated into English or the language of the Schengen country you're visiting. All the translated requirements should be legalized or authenticated with an Apostille stamp.
4. Are there any health requirements I should take note of?
According to the EU recommendations issued in December 2022, EU countries (many of which are Schengen countries) should impose no travel restrictions for travelers coming from outside the EU and Schengen Area. However, countries may impose travel restrictions in case the epidemiological situation escalates or a new variant of concern appears.[4]
Currently, the majority of EU countries don't require a face mask. But nothing should stop you from practicing precautionary measures.
5. Why is my Schengen visa application denied?
The most commonly cited reasons behind denied Schengen visa applications are the following:
Damaged passport

Invalid passport

Criminal records, both past and current

Insufficient explanation for the purpose of the trip

False travel documents/fake identity

Lack of travel itinerary proof (e.g., not being able to specify the main destination of the visit or provide travel tickets for each destination)

Insufficient financial means to support the trip

Invalid reference letter (e.g., the formal letter doesn't have the original letterhead and contact details or the author's signature or stamp is missing)

Invalid travel insurance (e.g., required amount not met or the policy doesn't cover all days in the Schengen Area)

Invalid birth or marriage certificate

Lack of accommodation proof (e.g., no hotel reservations, no invitation from the host, etc.)

Unfavorable history with the Schengen visa (e.g., overstaying, failure to follow the itinerary, etc.)
6. Can I appeal the denial of my Schengen visa application?
Thankfully, yes. After you receive your visa rejection notice, you can send an appeal letter written on valid grounds. Remember that you have 30 days to send your appeal to the embassy or consulate after receiving your notice.
However, you don't always have to send an appeal. You can actually send another visa application if your prior application has been rejected.
Related reading:
Final Thoughts
The length of this guide should easily give you an idea of how elaborate the Schengen visa application is. On top of the general Schengen visa requirements in the Philippines, you'll need to assemble the additional documents that the embassy may ask from you. But don't stress yourself too much. Even if your application is rejected, you can always send an appeal or reapply.
If there's one thing the entire process tells you, that is to plan your trip down to the last detail. Give yourself enough time and double-check all your documents.

Sources: