Welcome to Europe, the continent of kings, queens, gourmet chocolates, haute couture, history, and art! Is experiencing its exquisite sights and sounds part of your bucket list? If so, know that your journey will start with getting a Schengen visa.
To manage your expectations, the Schengen visa application procedure has a reputation for being grueling and nerve-racking. The stress would-be vacationers experience usually comes from a lack of information. But if you arm yourself with knowledge, the process of completing your Schengen visa requirements in the Philippines won't be as complicated.
Yes, it's time-consuming, but it's doable. To prepare for your Schengen visa application, read this article.
What is a Schengen Visa?
Before anything else, let's define Schengen. Schengen refers to a zone composed of 27 European countries that removed their internal borders. The abolition of borders among these countries allows free and unrestricted travel of people. So if you're a Schengen country citizen, you can travel to other Schengen countries without going through border checks.
A Schengen visa, meanwhile, is a document that grants non-Europeans the privilege to travel to these 27 Schengen countries. Once you get this visa, you can cross the borders of the member countries without having to undergo border checks.
With this document, you don't need to apply for another national visa just to visit another Schengen country. Think of it as a master key that can unlock many rooms.
With a Schengen visa, you can travel for 90 days over a 180-day period, starting from your approved entry date.
What are the Schengen Visa Countries?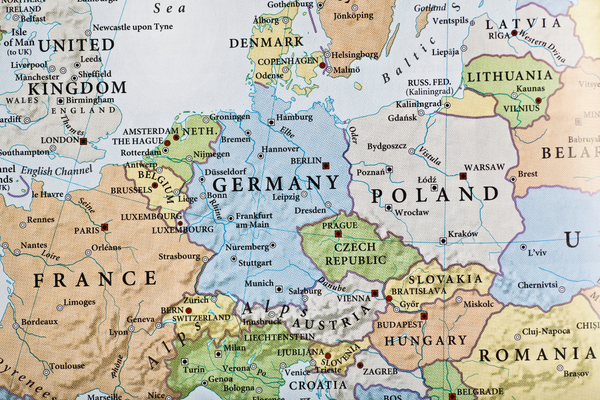 Here's the current Schengen visa countries list for 2023.
Austria

Belgium

Czech Republic

Croatia

Denmark

Estonia

Germany

Greece

Spain

France

Italy

Latvia

Lithuania

Luxembourg

Hungary

Malta

Netherlands

Poland

Portugal

Slovenia

Slovakia

Finland

Sweden

Iceland

Liechtenstein

Norway

Switzerland
Croatia is the latest addition to the Schengen visa countries list this 2023.[1]
If you're wondering, "Is the Schengen visa valid for the UK?" the answer is no. The United Kingdom, together with Bulgaria, Cyprus, Ireland, and Romania, is not part of the Schengen Area. That means you'll need to apply for a different visa if you're planning to visit these countries.
Who Can Apply for a Schengen Visa?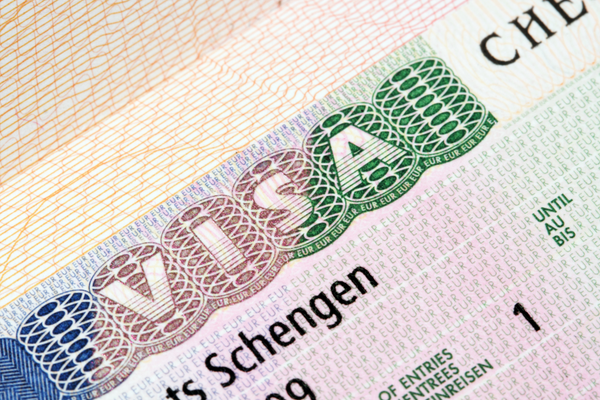 Most non-European citizens need a Schengen visa to visit Europe. However, there are non-European countries whose citizens aren't required to provide a Schengen visa, thanks to their visa waiver agreement with the European Union (EU). These include the United States, Japan, Brazil, Australia, and Mexico, among others.
Filipino passport holders are required to apply for a Schengen visa. But some exceptions apply, such as the following:
Filipinos who hold dual citizenship whose other citizenship is of one of the Schengen member countries

Filipinos who hold dual citizenship whose other citizenship is of one of the countries with a visa-free agreement with the Schengen zone

Filipinos who already have a valid multiple-entry Schengen visa
What are the Schengen Visa Requirements in the Philippines?
The Schengen visa requirements in 2023 are honestly quite a handful. Aside from primary requirements, you may need to provide supporting documents, depending on the purpose of your visit.
📌 Main
Schengen Visa Requirements in the Philippines
The following are the main Schengen visa requirements in 2023:
Valid Philippine passport – You must include the original and a copy.
Duly accomplished application form –

This is usually available on the websites of the Schengen countries' embassies in the Philippines.

Civil status certificates –

These documents include a birth certificate, marriage certificate, family certificate, and death certificate (if applicable).

Birth certificate and proof of parental consent (if applicable) –

Minors must submit their birth certificate and parental consent in case they're traveling alone or with one parent/legal guardian.

Two recent photos –

They should be taken in the last six months. The Schengen visa photo requirements, such as the size and the number, may depend on the embassy you're applying at.

Round-trip flight itinerary –

You don't have to book flights yet, but you can reserve flights via travel agencies for a fee. If you have flights within Schengen countries, don't forget to include them.

Proof of accommodation –

This is your hotel booking or reservation via a third-party booking site (e.g., Airbnb, Agoda, etc.). If you're staying with a relative or friend who's a Schengen resident, include their address.

Travel health insurance

–

Your Schengen visa insurance's coverage should be €30,000 or around ₱1,779,000 as of this writing. You can get your travel insurance

from a travel agency or an accredited insurance company.

Cover letter –

This should explain the reason for your Schengen visa application, the length of your stay, and your travel plans in the Schengen Area.

Copies of Schengen visa (if applicable) –

If you've been to Europe before and you're applying for a new Schengen visa, provide copies of your old Schengen visas.

Proof of enough financial means –

This includes original copies of bank documents (bank certificates and statements) showing your account balance and transactions in the last three to six months. You may also provide the following depending on your kind of employment:

If employed –

Your employment contract and certificate of annual leave issued by your employer

If freelancer or self-employed –

Your business license (if applicable) and your business bank statements

If retired –

Your bank statement that shows the amount of pension you received in the last six months

If a student –

Your certificate of registration issued by your school, student ID, transcript of grades, a copy of registration certificate issued by the faculty and signed and stamped by the school, proof of your parents' financial stability, and proof of employment contract or enough financial resources
📌 Supporting Schengen Visa Tourist Requirements in the Philippines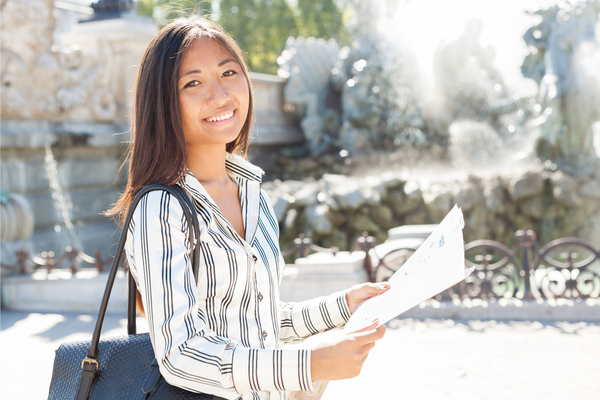 As mentioned, you'll need to provide supporting Schengen visa requirements depending on the purpose of your travel. For tourists, include these extra Schengen visa tourist requirements in your application:
Affidavit of support in case you don't have a bank account or enough funds to cover your travel expenses

A travel itinerary that details your trip's purpose and time frame. You also need to provide your hotel reservations or a formal invitation from a Schengen country resident.
📌

Supporting Requirements for Other Visa Types
Are you visiting a relative, performing at a festival, or perhaps planning to study in a Schengen country? You'll need to provide additional documents for other visa types. Click on each tab to find the list of Schengen requirements for a visitor visa, business visa, employment visa, medical visa, student visa, and visa for joining a spouse living in EU.
When Should I Submit the Schengen Visa Requirements in the Philippines?
Most European embassies allow applicants to submit their Schengen visa requirements as early as 90 days or three months before the intended travel date. While this period is quite long, you have to give yourself some allowance not only to gather all your documents but also to accommodate additional requests from the embassy.
Where Should I Submit the Schengen Visa Requirements in the Philippines?
You can submit your Schengen visa requirements to the embassy, consulate, or visa center of any of the Schengen countries mentioned above. But take into account the following circumstances.
If you're traveling to only one Schengen country, submit your requirements to the embassy, consulate, or visa center of that country.

If you're visiting multiple Schengen countries, submit your application to the embassy, consulate, or visa center of:

The country where you'll be staying the longest –

For example, if you're staying for five days in France, four days in Spain, and three days in Portugal, lodge your application at the French Embassy.

The first country you'll visit if you're planning to spend an equal number of days in different Schengen countries –

For example, if you're spending five days in Italy first, then five days in Switzerland and five days in Austria, you should lodge your application at the Italian Embassy.
How to Apply for a Schengen Visa in the Philippines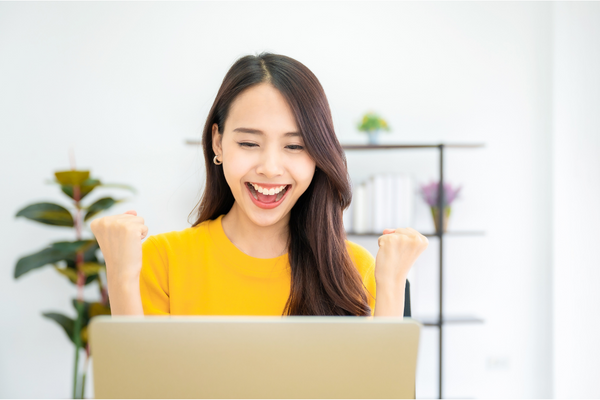 Now that you know the Schengen visa requirements for 2023, it's time to kickstart your application. Here are the steps:
1. Determine Your Type of Visa
What is the purpose of your trip? Your answer to this question will determine the type of visa that you need to get. This is an important step, knowing that each visa type has a different set of requirements.
2. Choose Where to Apply
As mentioned, if you're traveling to only one Schengen country, apply at that country's embassy. If you're visiting multiple Schengen countries, apply at the embassy of the country where you're staying the longest or the first country you'll visit in case you're spending an equal amount of time in different Schengen nations. You can also submit your requirements to the consulate or a visa application center.
3. Book Your Visa Appointment
Now that you've decided where to submit your application, book an appointment with the embassy online. You can do so by using third-party services, such as Visa Facilitation Services Global (VFS Global).[2]
However, remember that each country has its own appointment rules. For instance, the Polish Embassy tells applicants to book their visa appointments via its e-consulate website.[3] For the Greek Schengen visa, the Greek embassy only accepts appointment requests via email.
4. Collate All Your Schengen Visa Requirements in the Philippines
Once you've booked your Schengen visa appointment, gather all the pertinent requirements. Double-check the documents for inconsistencies and inaccuracies and correct them as soon as possible. While you're at it, check the website of the embassy where you'll lodge your application to see if there are additional requirements.
5. Submit Your Schengen Visa Requirements in the Philippines
On your appointment date, head to the embassy and submit the required documents. Don't forget to bring the original copies of your requirements for authentication purposes. You'll also need to submit your fingerprints.
Depending on the country, you may be required to undergo an interview. Don't stress yourself out, as the interview usually takes a short while and just focuses on your purpose of visiting a Schengen country.
6. Pay the Schengen Visa Fee
On the same day, you may be asked to pay the visa fee. So how much does the Schengen visa cost? The regular fee is €80 or around ₱4,700 as of this writing.
On the other hand, the visa fee for children ages six to 12 is €40 or around ₱2,300 as of this writing. Kids below six years old are exempt from payment.
You may also be exempt from paying the visa fee if you are:
A holder of an official, diplomatic, or service passport traveling to Schengen Area for official business

A close family member of an EU or EEA (European Economic Area) national

A researcher traveling to the Schengen Area to perform scientific research

A pupil, a graduate, or a postgraduate student (and your children) traveling to Europe for study and educational training purposes
Keep in mind that the Schengen visa fee is non-refundable whether your application is approved or denied.
7. Wait for the Result of Your Application
Once your application is approved, the embassy will notify you along with instructions on picking up your passport. But if your application is denied, the embassy will send you an explanation.
The schedule of your visa's release depends on the embassy you applied at. Some applicants get their visas between five to seven days from the date of their application. But there are applicants who wait for more than a month to get a result. Taking the Schengen visa processing time into account, it really pays to submit your requirements as soon as you can.
You're Almost Ready for Your Eurotrip. What's Next?

Now that you have an idea of how the Schengen visa application works, it's time to plan your holiday budget. Citibank can help you make your Euro dreams come true with the Citi Personal Loan. You can borrow up to ₱2 million, get low-interest rates, and enjoy flexible repayment terms of up to five years!
Want to learn more? Click the banner for more details!
Note: This product is sold by Union Bank of the Philippines, using certain trademarks temporarily under license from Citigroup Inc. and related group entities.
Read more: On a Budget? Travel Tips and Hacks to Try for a More Meaningful Trip
FAQs on Schengen Visa Requirements in the Philippines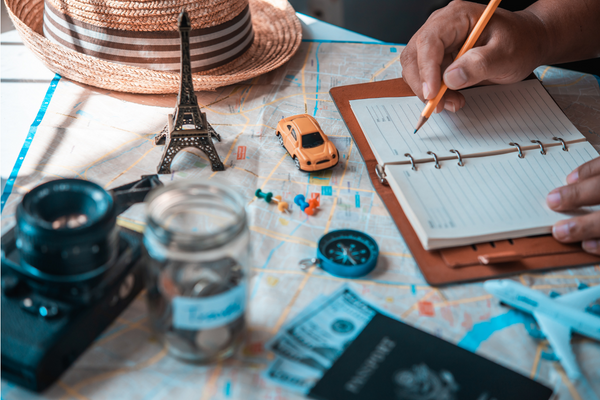 Still got some questions regarding the Schengen visa application? You may find the answers here:
1. Can I apply for a Schengen visa online?
Unfortunately, online Schengen visa applications are not available in the Philippines. You must submit all the requirements to the embassy in person. However, you can use the online system, such as VFS Global, to fill out the Schengen visa application form or book an appointment.
2. How much show money is required for my Schengen visa application?
This will depend on the country you want to visit. As such, you need to check with the concerned embassies.
To give you an idea, Austria requires €100 or around ₱5,900 per day. France generally requires travelers to have €65 or around ₱3,800 per day. Germany, on the other hand, requires a budget of €45 or around ₱2,600 per day.
Keep in mind that the required amount may change if you have a sponsor.
3. Is it required to translate my Schengen visa requirements in the Philippines?
Documents written in Filipino, such as a medical certificate or a work contract, must be translated into English or the language of the Schengen country you're visiting. All the translated requirements should be legalized or authenticated with an Apostille stamp.
4. Are there any health requirements I should take note of?
According to the EU recommendations issued in December 2022, EU countries (many of which are Schengen countries) should impose no travel restrictions for travelers coming from outside the EU and Schengen Area. However, countries may impose travel restrictions in case the epidemiological situation escalates or a new variant of concern appears.[4]
Currently, the majority of EU countries don't require a face mask. But nothing should stop you from practicing precautionary measures.
5. Why is my Schengen visa application denied?
The most commonly cited reasons behind denied Schengen visa applications are the following:
Damaged passport

Invalid passport

Criminal records, both past and current

Insufficient explanation for the purpose of the trip

False travel documents/fake identity

Lack of travel itinerary proof (e.g., not being able to specify the main destination of the visit or provide travel tickets for each destination)

Insufficient financial means to support the trip

Invalid reference letter (e.g., the formal letter doesn't have the original letterhead and contact details or the author's signature or stamp is missing)

Invalid travel insurance (e.g., required amount not met or the policy doesn't cover all days in the Schengen Area)

Invalid birth or marriage certificate

Lack of accommodation proof (e.g., no hotel reservations, no invitation from the host, etc.)

Unfavorable history with the Schengen visa (e.g., overstaying, failure to follow the itinerary, etc.)
6. Can I appeal the denial of my Schengen visa application?
Thankfully, yes. After you receive your visa rejection notice, you can send an appeal letter written on valid grounds. Remember that you have 30 days to send your appeal to the embassy or consulate after receiving your notice.
However, you don't always have to send an appeal. You can actually send another visa application if your prior application has been rejected.
Related reading:
Final Thoughts
The length of this guide should easily give you an idea of how elaborate the Schengen visa application is. On top of the general Schengen visa requirements in the Philippines, you'll need to assemble the additional documents that the embassy may ask from you. But don't stress yourself too much. Even if your application is rejected, you can always send an appeal or reapply.
If there's one thing the entire process tells you, that is to plan your trip down to the last detail. Give yourself enough time and double-check all your documents.

Sources: