Travel restrictions have eased in many parts of the world, so you can now book a flight to that island paradise you've had your eye on for a while. Whether you're planning to spend your vacation in or out of the country, there are many ways you can enjoy your trip without breaking the bank.
With a bit of help from a few travel bloggers, we've listed travel tips and hacks to help you get the most out of your trip. Pack your travel essentials and arm yourself with these budget travel tips so that you can stay financially secure while traveling.
General Travel Tips and Hacks for the Strict Budgeteer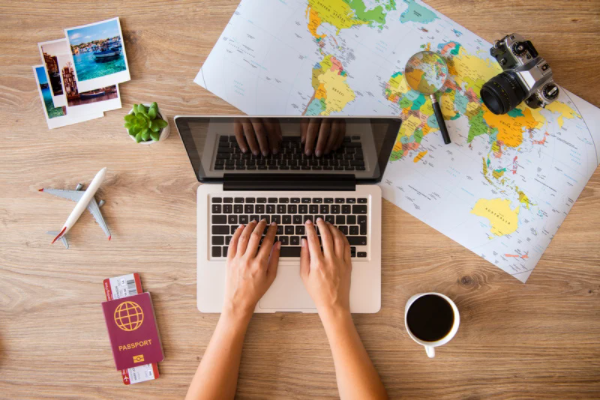 It's easier to follow travel hacks to save money when you already live by certain basic principles. These general travel tips and hacks for 2023 will make budgeting a breeze if you're going for a low-cost travel experience.
📌 Take to Heart the Purpose of Your Trip
Know what to prioritize and what to compromise on. If your main goal is to just take in the beauty of the local surroundings, then you can deprioritize other expenses such as airfare, accommodation, and food. That way, you have enough money to splurge on different attractions and activities.
Travel blogger Phil of Escapology.eu said, "Spend consciously. Really question every expense and ask yourself if you really need it at that moment. Let that sit for a few minutes, and usually, you'll realize you can actually do without it. I would also strongly advise keeping a journal to track your expenses. It makes budgeting so much easier."
Read more: Sama All This Summer: Best Outdoor Activities in the Philippines for ₱3,000 or Less
📌 Go Where Your Money Can Go a Long Way
If you're planning to fly out of the country, make sure to go somewhere your peso has a higher value, like Vietnam and Indonesia.
If you intend to explore the local landscape, there are many tourist destinations in the Philippines that can also give you your money's worth. It's just a matter of choosing the perfect place where you can maximize your budget.
📌 DIY Your Travel Itinerary
Forgo hiring travel agents and signing up for package tours that cost you more without necessarily giving you greater value. Cut the middleman altogether and plan the trip yourself.
You can find everything online if you comb through each website to get the best deals. Also, a do-it-yourself (DIY) trip means you can personalize everything based on your preferences.
📌 Get Travel Insurance
Even if you're going to a destination where travel insurance is not required, it's always a good idea to get one. It might seem like an unnecessary expense right off the bat, but it's a small price to pay in case the worst happens.
Medical costs abroad can get particularly expensive. Make sure you're financially covered in case of hospitalization or even death, plus other emergencies such as canceled flights and lost luggage.
If you're looking for options, you can compare travel insurance providers on Moneymax and get a free quote.
Before Takeoff: How to Save on Airfare and Accommodation
Below are some easy travel tips and hacks to help you shave a few bucks off your airfare and accommodation expenses.
📌 Consider All Options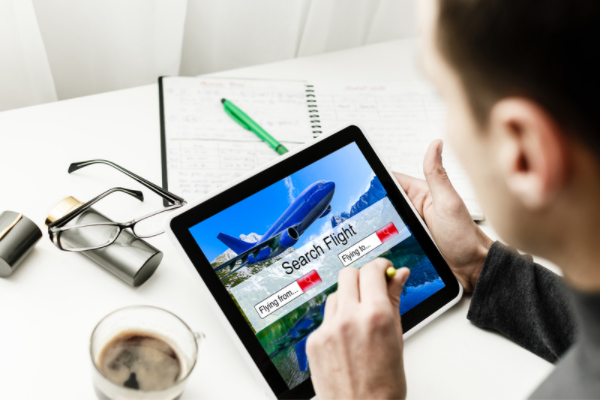 Research and compare different airlines and flight prices. For example, check out this Cebu Pacific vs. Air Asia comparison review to see which one has better promos.
The same goes for your place of stay. Many comparison websites offer different options. Go for budget airlines and cheaper hotels that still tick the boxes for safety, comfort, and convenience.
📌 Go Incognito When Browsing
Your search history, cookies, and cache can affect your search results. If the algorithm detects that you're searching for flights or rooms, prices can go up when you visit certain booking websites.
One of the more creative travel tips and hacks you can apply to avoid this is to go incognito when browsing. That way, your search information won't be a roadblock to finding the best deals.
📌 Book Off-Season and Ahead of Time
Everything is more expensive during peak seasons like Christmas. So if you can, book off-season when ticket prices are reduced and hotel rooms are on sale. Flexibility pays off, so try to be more open to various options to find the cheapest one.
Also, if you already know your preferred schedule, book ahead of time as prices rarely go down the closer you get to the date of your flight or hotel stay.[1]
Dani of Globetrottergirls.com added, "Book well in advance. This goes for pretty much anywhere in the world and isn't limited to flights. This will often save over 70% of the price you'd pay if you just walk up to the ticket counter. It's always cheaper to take advantage of online early bird offers."
Read more: Fly for Less: How to Find and Book Cheap Flights
📌 Be Flexible with Your Seating Arrangement
There are a few travel tips and hacks for flying that you can try out, and this is surely one of the more practical ones.
If you're traveling alone, this is a no-brainer. If you're with your partner or group of friends, this is still a smart choice, as you'll only be apart for a few hours.
The only time this hack won't work is when you're traveling with a child or someone with special needs who has to be seated next to you.
📌 Pack Light to Avoid Overlimit Fees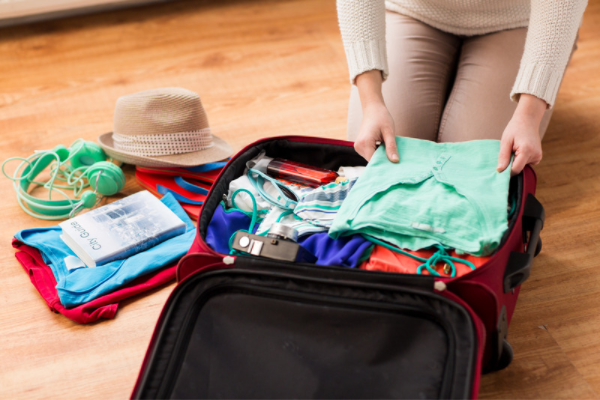 Be conscious of your luggage weight when flying out. You can follow different travel tips and hacks for packing[2] to maximize your luggage space and avoid incurring additional fees.
Also, check out various travel tips and hacks to save space such as using different folding techniques and keeping your clothes in vacuum bags.
📌 Don't Eat on the Plane
Food served in-flight can also be quite expensive. One of the travel tips and hacks for long flights that you can put to use is to have a proper meal before flying out so that you won't be tempted to pay a hefty price for airplane food.
📌 Choose Your Accommodation's Location Strategically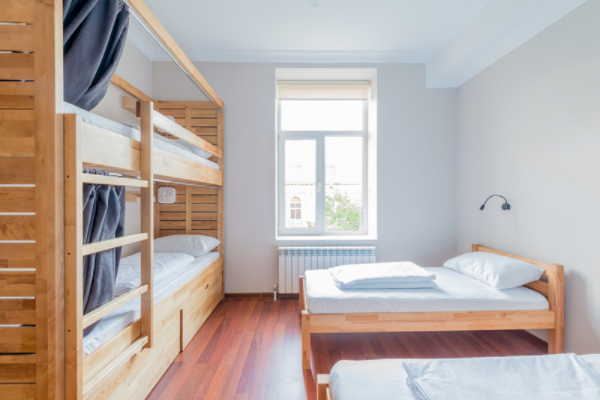 To get this right, you need to do a lot of research. What you want is a place that is not located smack-dab in a tourism hub but just somewhere near it.
That way, you won't have to pay for expensive lodging marketed to tourists, but you'll still gain quick and easy access to tourist spots without wasting any petty cash on transportation.
📌 Prioritize Practicality Over Luxury
Don't spend more on your hotel fees than you need to. Unless you're planning for a luxurious staycation, one hotel hack to save money is to just book a place that's comfortable enough to sleep in.
Plenty of hostels, inns, homestays, and apartments can provide the comfort you need without costing a fortune.
Marek of Indietraveller.co said, "Don't let glossy TV shows or travel marketing tell you where or how to travel. It's your trip and you can often have more or just cheaper travel experiences by following your own instincts. Be willing to let go of certain comforts and notions of 'status.' Stay in alternative neighborhoods, not just the ones everyone goes to. Be open to local food and experiences."
📌 Get a Place with a Kitchen
Just buy something from the local grocery store or market and put together a meal at home. You can also minimize your food spending if you reheat leftovers from when you eat out.
After Touchdown: How to Save on Other Daily Expenses
Here are more travel tips and hacks to save money on daily expenses, especially food and transportation.
📌 Look for Free Activities for Tourists
You can do plenty of exciting things that'll cost you close to nothing. Sometimes, the activities that you can do for free are the ones that'll really let you soak in the culture of a place. Look up these activities online or ask the locals themselves for recommendations.
📌 Use a Credit Card with a Low Foreign Transaction Fee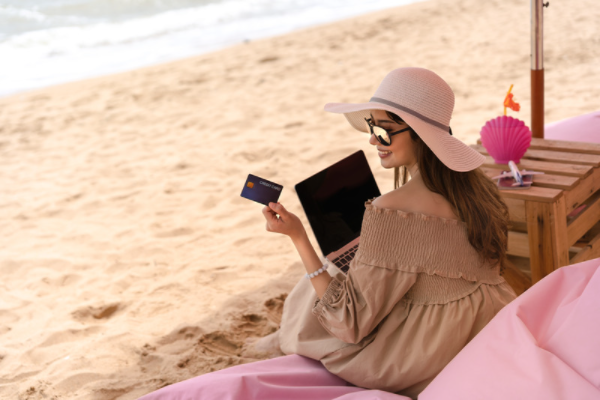 Carrying a credit card around when traveling is convenient, as you no longer have to use cash for transactions. Just make sure your credit card charges a low foreign transaction fee to avoid messing up your budget.
Some cards also let you win travel rewards such as airline vouchers, hotel discounts, cashback, and frequent flier points. Sign up for one to maximize the benefits you can get.
---
Credit Cards with Low Foreign Transaction Fees in the Philippines
Looking for the best credit card for booking international flights? Here are some of the cards with the lowest foreign currency transaction fees:
💳 Maybank Visa Platinum

Foreign currency transaction fee: 1.80%
Rewards: 1 TreatsPoint per ₱25 spend
Rebates: 1% cashback on overseas transactions (Up to ₱12,000 savings per year)
Travel perks:

Golf privileges worldwide, including access to 100 golf clubs in 23 countries
Exclusive discounts and privileges in the Philippines and abroad
Instant SMS notification for every approved transaction anywhere in the world
💳 BPI Signature Visa

Foreign currency transaction fee: 1.85%
Rewards: 2 BPI Points per ₱20 spend
Air miles earn rate: ₱50 spend = 1 mile
Travel perks:


Lowest credit card points to miles conversion of ₱50 = 1 mile
Up to ₱20 million free travel accident and inconvenience benefit
Free access to the PAGSS international lounges in NAIA Terminals 1 and 3
50% off deals on hotels, resorts, and more
💳 UnionBank Miles+ Platinum Visa

Foreign currency transaction fee: 2%
Rewards:

1.5 points per ₱25 travel-related spend
1 point per ₱25 spend elsewhere

Rebates: Redeem up to 2% cashback with your points
Travel perks:

Free airport lounge access
Up to ₱10 million travel insurance
💳 Security Bank Platinum Mastercard

Foreign currency transaction fee: 1% Mastercard assessment fee + 1.50% service fee
Air miles earn rate: 2x points per ₱25 spend
Other travel perks:

Dual currency billing
Free airport lounge access in over 500 airports worldwide
💳 PNB-PAL Mabuhay Miles World Mastercard

Foreign currency transaction fee: 2.50%
Rewards: 1 point per ₱30 to ₱55 spend depending on the category
Welcome gift: 2,000 Mabuhay Miles for new cardholders
Travel perks:

Get additional free 10,000 Mabuhay Miles when you spend at PAL
Year-round discount on select international flights booked via the PAL website
Priority check-in at PAL Business Class Counters at NAIA 1, 2, and 3
World Assist travel and medical concierge service
---
📌 Use Wi-Fi to Avoid Roaming Charges
Airports and hotels sometimes offer free Wi-Fi. Take advantage of that when browsing the web.
Consider renting or purchasing a pocket Wi-Fi or a travel SIM card before your trip, especially if you need access to certain navigation apps. This is a safer option than public Wi-Fi when it comes to data privacy. You won't be sharing a network with potential hackers who might get access to your confidential data when you log in to your social networks and mobile banking apps, for example.
📌 Eat Local and Authentic Food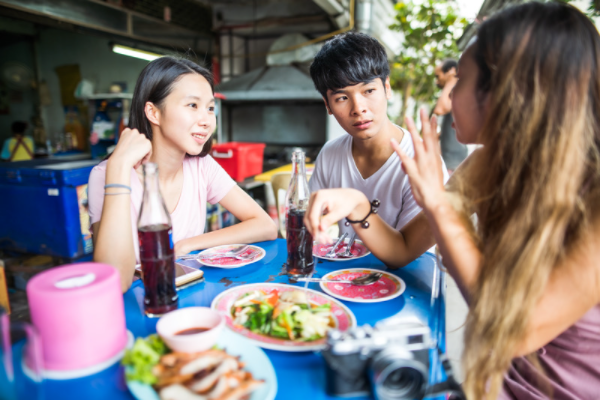 One way to soak up the culture of a place without spending a fortune is to explore the local cuisine. Sometimes, nothing tells a story better than food prepared locally.
You can look up different types of authentic dishes that are worth trying, or you can just wing it and ask any local to point you in the right direction.
Sabrina of Justonewayticket.com advised, "Travel like a local. Eat where the locals eat. That way, you can stretch your budget. It will also give you the opportunity to learn about each place and really dive into a foreign culture."
📌 Cook More and Eat Out Less
Food costs can add up pretty quickly. You'll realize that sooner than later if you tend to eat out all the time.
To stretch your travel budget, prepare a simple home-cooked meal instead of wining and dining at a fancy restaurant every night. Cooking your own meal also gives you a chance to try out different local ingredients and spices available in the market.
📌 Carry Snacks and Water Outside
It's inevitable for hunger and thirst to strike when you're out exploring and hopping from one place to another. To avoid wasting your money on overpriced snacks (which are a luxury that you need to watch out for when traveling on a budget), shop for local snacks at a grocery store before heading out. The only time you can buy special treats is if they're unique to a particular area and you can't get them anywhere else.
Another tip is to bring your own water tumbler, so you won't have to overspend on bottled water. This way, you also help save the environment by lessening your carbon footprint.
📌 Take Public Transport
If cultural immersion is one of your travel goals, then you shouldn't miss out on trying mass transit options in the area, especially if you're visiting a foreign country.
Public rails are usually a good starting point. If the country you're visiting has its own version of the Philippines' tricycle and jeepney (such as tuktuk in Thailand and Cambodia—just avoid drivers who charge a high fee), you should try those out as well just to understand how the daily commute works in that location.
📌 Join a Walking Tour
Planning your itinerary properly will help you save on transportation costs. When your route covers places near one another, you can just walk from point A to point B and take in the view from the ground on your way to your destination. You'll also get to see a glimpse of the place from a local's perspective. Nothing beats that kind of experience.
For Miriam of AdventurousMiriam.com, research is key. "I've saved so much money on checking which cheap places to visit before I went to a new destination. In bigger cities most sights are free and often you can join a free walking tour. If you research first, you'll be able to find it."
📌 Rent a Vehicle for Your Group
Transportation can be quite costly. If you're traveling with a big group, it's more practical to rent a van that can take you anywhere. Weigh all your options to see if this is the best one for you.
Apart from the potential savings, renting a vehicle is also a good way to make the trip your own because you can explore as one big group together. You also get to have more control over your time when touring around.
Final Thoughts
Traveling doesn't have to be a budget wrecker. Remember that you still have a life to go back to after going on an adventure. It's best to secure your finances while out on a trip—and as you've seen above, there are many ways you can do that.
The travel tips and hacks we propose don't take any enjoyment away from your outing. In fact, some of them can even enrich your overall experience and multiply your opportunities to have fun without worrying about overspending. Try them out and see for yourself if you can travel the same way ever again.

Sources: