All your bags are packed; you're ready to go. You thought you've brought everything you need for your trip, only to find out later that you forgot to bring something really important. It could be your medicine, wallet, or worse, your passport! Don't just toss stuff into your bag. You'll tend to leave out stuff that way. Packing for a trip shouldn't be just an after-thought—it's a critical part of your travel planning. Keep this travel essentials checklist handy for when you prepare for your next vacation in the new normal.
New Normal Essentials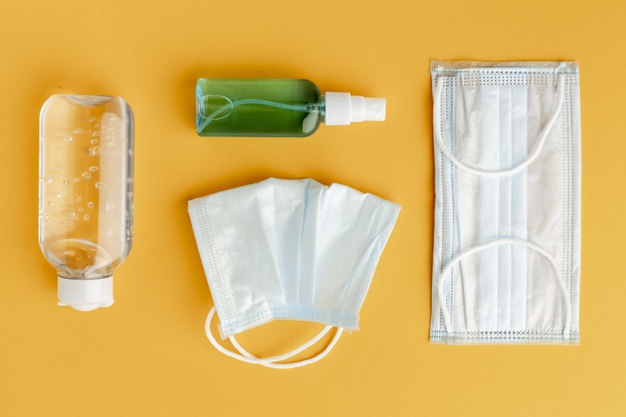 Face mask - No questions asked, you need to bring and wear a face mask. A face mask is your first layer of protection against the coronavirus. If you're traveling for days, bring a box of surgical face masks so you won't have to reuse your mask.
Face shield - Airports, malls, and other public places now require the wearing of face shields. This new normal essential should always be in your travel checklist.
Rubbing alcohol or hand sanitizer - When you can't wash your hands with soap and water, rubbing alcohol is your next line of defense. Always carry a bottle of alcohol spray for when you need to sanitize your hands, documents, chairs, and everything else!
Tissue or wet wipes - Do you know that the coronavirus can live on steel surfaces for 2 to 3 days?[1] Make it a habit to disinfect surfaces before you touch or sit on them. Your alcohol spray and tissue or wet wipes will do the trick.
Pens - Yes, not pen. Pens. To make sure that you have an extra in case you misplace or leave it somewhere. A ball pen will come in handy when you need to answer travel and contact tracing forms. This also prevents waiting and borrowing from other people.
Personal cutlery - Dining in a restaurant or fast food chain can't be avoided when traveling. Make it safer (and eco-friendly!) by bringing your own cutlery.
Water bottle - A must-have, especially if you'll spend your vacation in a place where safe drinking water is scarce and/or expensive.
Read more: 13 Affordable Staycation Hotels in Manila That Will Give You More Bang for Your Buck
Travel Documents
Forgetting a single travel document on your trip can cause so much hassle. So before you leave, make sure to print, photocopy, and keep a digital copy of these documents:
Passport - If you'll travel abroad, make sure it's valid for six months on your departure date. An expiring passport should be renewed at least four to six months before your trip.
Valid ID - This is useful not just for identification purposes but also to get discounts, especially for senior citizens and PWDs.
Enough cash and credit cards - Compute how much you'll spend on your trip, and bring just the right amount, especially if you'll travel to remote areas where ATMs are scarce and only cash payment is accepted. As for credit cards, call your bank to inform them about your travel so that your cards won't get blocked when you use them.
Travel itinerary - Maximize your trip by planning ahead your activities per day and by bringing a printed copy of your itinerary.
Boarding pass - While you can get it at the airport, printing it in advance will speed up your check-in process.
Hotel and tour reservations - You need to present them to the hotel or tour provider (along with your passport when traveling abroad). A confirmed hotel booking is also required in most travel destinations, especially when traveling in a location that is still under quarantine status.
Read more: Visa-Free Countries for Traveling Filipinos
Bags for Holding Your Travel Essentials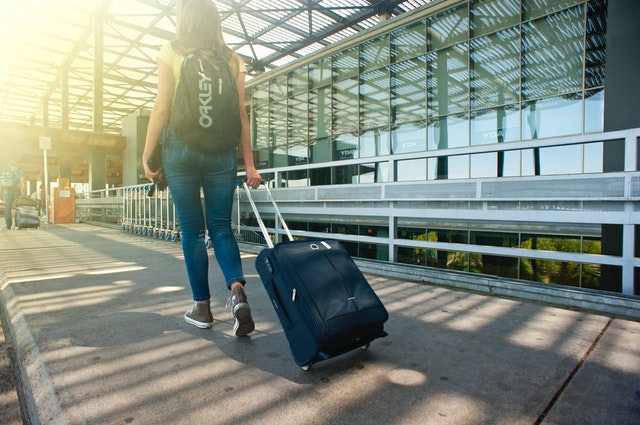 Start with making sure you have all the travel bags you'll need for your trip. Whatever type of bags you'll use, they should be lightweight yet durable. Your bags must also have enough space to contain all your travel essentials. They may include all or some of the following, depending on where you'll go:
Luggage - Get one with four wheels that can be moved in all directions to lessen the pressure on your wrist and arms.
Travel backpack - If carrying a suitcase isn't your thing or you'll go hiking or camping, then a backpack is the more practical bag to use.
Duffel bag - It's convenient to bring an extra bag that can be easily folded and used for souvenirs and pasalubong when you return home. It's a great carry-on bag, too.
Tote bag or an anti-theft messenger bag - You need a small bag to keep your cash, credit cards, cellphone, passport, and other valuables secure.
Packing cubes or compression bags - These small bags keep things organized and compact in your luggage. All undergarments are in one bag, dirty laundry in another, and chargers and headphones in another. You can easily access an item with these bags rather than having to rummage through all your stuff.
Toiletry bag - Get a hanging, waterproof bag for toiletries, so you can easily use it in shared bathrooms.
Medicine bag - Whether you're taking meds and supplements or bringing them for an emergency, you need a small bag to hold all those items.
Dry bag - A must-have when traveling to the beach. A dry bag protects gadgets and other things that shouldn't get wet while you're on a water adventure.

Travel Toiletries Kit
So that you won't forget any personal hygiene item, keep a separate stash of toiletries for your trips. Put your toiletry bag in your carry-on bag as well. Here are the travel essentials to store in your toiletry kit. While some of these items can be bought cheap in the place you'll visit or are available in the hotel, it's better to prepare everything and prevent allergies and other unwanted side effects.
Refillable bottles (100mL or less)
Bath soap/body wash
Facial wash
Feminine wash
Shampoo and conditioner
Comb/hairbrush and hair ties
Toothpaste, toothbrush, and mouthwash
Deodorant
Sunscreen
Facial moisturizer
Makeup and makeup remover
Wet wipes/hand sanitizer
Lip balm
Shaving kit and extra razors
Sanitary pads/tampons/menstrual cups
Extra contact lenses, contact case, and solution
Medical Supplies
Especially if you'll spend a holiday abroad, it can be difficult to get medicines to treat an illness or injury. So make sure to have your medicine bag on hand, or assign someone (if you're traveling as a group) to gather the following medicines and supplies before your trip:
First-aid kit (including gauze, band-aids, adhesives, antiseptic, alcohol, etc.)
Personal prescriptions
Cold and flu medicines and lozenges
Loperamide (for treatment of diarrhea or upset stomach)
Paracetamol (for fever and pain relief)
Ibuprofen (for treatment of muscle or joint pain, cramps, toothaches, etc.)
Antihistamines (for allergy relief)
Motion sickness tablets/anti-vertigo medicines
Insect repellent
Multivitamins
Eye drops
Related: Compare the Best Travel Insurance in the Philippines!
Travel Wardrobe
Packing clothes for a trip can be a chore. But it doesn't have to be if you just stick to the basics and prioritize comfort over style. Here are the clothing travel essentials for men and women, based on the climate of the place you're traveling to.
Travel Clothing for Women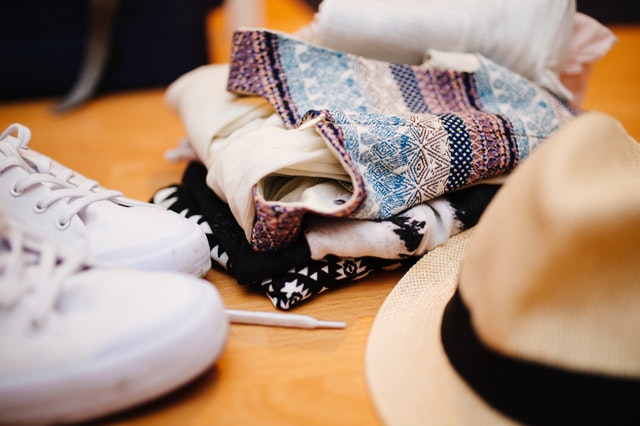 What to Pack for Hot Climates
Sleeveless tops or tank tops
Shorts
Leggings or light cotton pants
Dresses or long skirts made of light fabric (for visiting temples, churches, and other sites that require modest clothing)
Swimsuit/bikini
Pajamas/sleepwear
Underwear
Thin socks
Running shoes
Aqua shoes (for beach activities)
Sandals/flip-flops/sneakers
Hat/cap/bandana
Sunglasses
What to Pack for Cold Climates
Long-sleeved shirts for layering
Thermal shirts and pants
Jeans or thick pants
Leggings
Sweaters or fleece jacket
Rain jacket or windbreaker
Heavy coat (for extremely cold climate)
Pajamas/sleepwear
Thick socks
Running shoes or boots
Scarf
Gloves
Bonnet
Travel Clothing for Men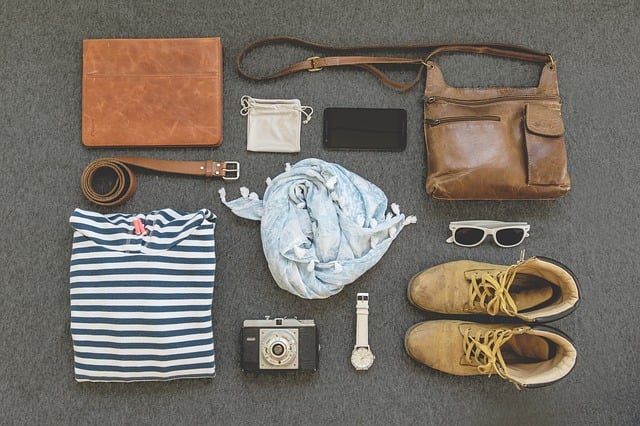 What to Pack for Hot Climates
Cotton T-shirts, preferably quick-drying ones
Collared, short-sleeved button-up shirts
Loose, comfy pants
Board shorts
Regular shorts
Thin socks
Underwear
Sandals/flip-flops/sneakers
Aqua shoes (for beach activities)
Cap
Sunglasses
What to Pack for Cold Climates
Long-sleeved shirts for layering
Thermal shirt and pants
Windproof jacket
Thick socks
Underwear
Hiking shoes
Want to pack light? If you'll travel to places where clothing is cheap, like in Thailand, Vietnam, and India, you don't need to bring a complete wardrobe and just buy a few clothes on your vacation. Be smart when packing clothing travel essentials.
Read more: Travelers: Watch Out for These 6 Airport Scams
Travel Tech Must-Haves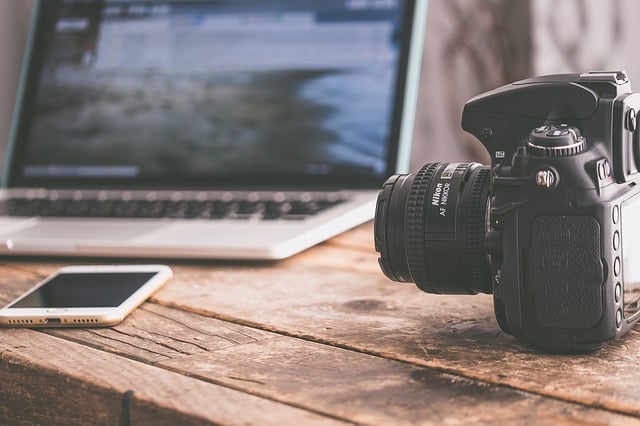 Of course, any travel isn't complete without electronic devices that keep it interesting and more convenient, from capturing memories to killing time while waiting for your flight. Be sure to bring all the gadgets you need for your trip:
Smartphone - Before your trip, download travel apps that will help you with directions, foreign currency conversion, and language translation. For overseas trips, it's best to order a portable Wi-Fi or travel SIM card in advance.
Digital camera - Because your smartphone camera isn't enough. If you want DSLR-quality pictures but don't want to carry a bulky camera, bring a compact one like a mirrorless camera or action camera. Don't forget to pack a spare memory card (and an extra battery, if you're bringing a GoPro).
Noise-canceling headphones - Very useful during long travels when you just want to block out noise or listen to your favorite tunes in peace.
Travel adapter - Power adapters vary across the globe, and so you want to be prepared. Get one with USB ports, so you can charge multiple devices simultaneously.
Chargers and power bank - Because you don't want to run out of juice just when you're snapping an awesome pic. Forgetting these travel essentials is definitely a bummer.
Travel Essentials for Comfort and Convenience
There are items that are so useful when traveling but people tend to forget when packing for a trip. These travel essentials won't take up much space in your luggage, and you'll be glad that you have them on hand!
Inflatable travel pillow - Perfect for long-haul flights and overnight train rides. Get one that's soft yet sturdy with ample neck support.
Eye mask and ear plugs - It's easier to drift to sleep when you're able to block out the light and sound.
Sarong/Scarf - Very useful for when you want to catch a nap or keep yourself a bit warm when the aircon is too cold. You can also use it to easily cover up when you're at the beach or before entering a temple.
Travel towel - Although most hotels provide towels, you'd want to bring your own compact, quick-dry microfiber towel that you can bring to the beach or waterfalls.
Books - Traveling is the perfect opportunity to catch up on your reading list[2]!
Final Thoughts
When packing for a trip, it's better to be over-prepared than under-prepared. You don't want to stress over a missing piece of clothing when you should be relaxing and having a great time on your vacation. Now that you have this travel packing checklist, start packing your travel essentials! Enjoy!

Sources: