After getting your boarding pass and dropping off your luggage, you make your way to the immigration counters. While waiting in line, you feel excited about the idea of heading to your window seat and eventually flying to your destination abroad.
However, the immigration officer (IO) takes a long time quizzing you about your trip. They then decide that you need to undergo a secondary inspection. Unfortunately, this process requires more time, so you miss your flight. You've just been offloaded.
Recently, Philippine immigration offload stories made the rounds on news websites and social media channels. These stirred the emotions of travelers, many of whom are now scared that they, too, will get barred from boarding the plane.
In this article, we'll tackle the common reasons behind offloading, how to avoid offloading at Philippine immigration, and more. All these should help you prepare for smooth, stress-free travels ahead.
What is Offloading?
So what is offload in immigration? Simply put, the meaning of flight offloading at the airport is when the immigration department prevents a traveler from leaving the Philippines.
It's important to note that offloading isn't an actual rule or policy of the immigration bureau. It's a possible result of the department's departure protocols. Secondary inspections or additional questioning take time, which in turn may keep you from boarding your flight.
Offloading may be a nightmare for travelers, but it's actually a necessary measure to prevent serious issues, such as human trafficking and illegal immigration. Nevertheless, it's an unpleasant and frustrating—not to mention costly—experience for most travelers.
One of the most infamous offloading experiences in the Philippines is that of a Filipina who wasn't able to board her flight to Israel after undergoing the immigration department's questioning. The IO reportedly asked for a yearbook, something that the traveler obviously didn't bring.
The incident prompted other travelers to bring their graduation diplomas. In response, the Bureau of Immigration (BI) said that they don't require travelers to present yearbooks, graduation pictures, and even diplomas for international travel.[1]
Common Reasons for Offloading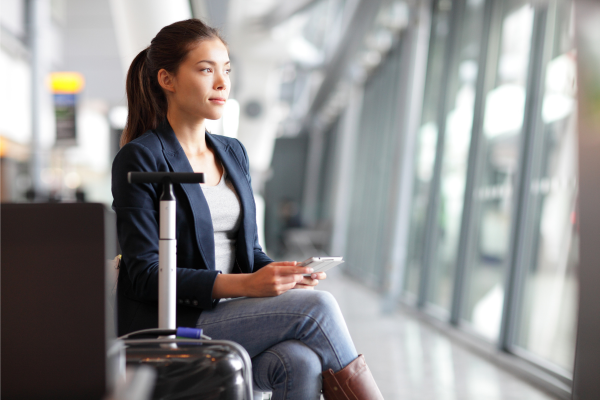 The causes of offloading vary from traveler to traveler. You are likely to be offloaded due to the following reasons:
👉 Incomplete Travel Requirements
You're a walking red flag if you lack important travel documents, such as a passport and a return ticket. Note that you may be also asked to provide a travel itinerary. If you're an Overseas Filipino Worker (OFW), you'll need to present a valid Overseas Employment Certificate (OEC).
👉 Inconsistent Travel Plans
An immigration offload situation may happen if you cannot answer the IO's questions regarding your travel plans. The officer may spot some inconsistencies in the details of your trip, such as its purpose, duration, and your sponsor's contact information.
👉 Suspicion of Human Trafficking
As mentioned, immigration offload stories may stem from suspicions of human trafficking. If you're a female traveling solo, you may be questioned about your trip. This is because a lot of human traffickers target women.
👉 Lacking Fund-Related Documents
Unless your trip is sponsored, lack of proof of financial capacity to travel is a reason for offloading. You must prove to the IO that you can actually afford the trip. This requires presenting pertinent documents, such as bank statements.
Read more: On a Budget? Travel Tips and Hacks to Try for a More Meaningful Trip
👉 Concerns Regarding Your Previous Trips
Immigration has a reason to suspect the purpose of your trip if you have previous violations, such as overstaying and illegal employment.
Recently, a Filipina was barred from flying to Hong Kong for a vacation because of her active work permit in the United Arab Emirates (UAE). According to her, the immigration officer asked her to cancel her working visa first before she could travel to other countries.
The BI responded that its decision to offload the traveler was based on her previous travel history. Upon the bureau's verification, it was found out that the traveler previously left as a tourist but ended up getting employed in the Arab region without the proper requirements.
The department added that her trip to Hong Kong followed a similar pattern but with a companion this time. This was reason to suspect that the traveler might be recruiting others to work in Abu Dhabi.[2]
---
✈️ Book Your Trip Now, Pay Later with #UNOnow Loan!

Fulfill your travel goals without worrying about your budget. UNO Digital Bank has got your back! You can easily apply online for an #UNOnow Loan—no collateral needed—and get extra cash for booking your trips.
Enjoy quick approval and disbursement, as well as flexible payment terms, so you can travel now and pay later. Apply via Moneymax now!
---
What Happens During Offloading?
Again, offloading is not a policy of the BI but an outcome of its departure protocols. The said protocols involve primary inspection and secondary inspection.
During primary inspection, the immigration officer will check the basic requirements: passport, roundtrip tickets, and visa (if applicable). The BI has the power to conduct a secondary inspection if deemed necessary.
This involves asking follow-up questions and assessing traveler details, such as age, educational attainment, and financial capability. If you've been subjected to secondary inspection, you'll be required to complete the Border Control Questionnaire (BCQ).
Keep in mind that a traveler is automatically subjected to secondary inspection due to the following reasons:
The traveler doesn't have the financial capacity to travel and is accompanied or escorted by an unrelated foreigner.
The traveler is a minor traveling alone and doesn't have the required travel clearance from the Department of Social Welfare and Development (DSWD).
The traveler is a repatriated irregular worker, in which case, travel may not be allowed without clearance from the Inter-Agency Council Against Trafficking (IACAT).
The traveler is heading to a country with existing deployment bans, travel advisories, and alert levels. Also included are travelers who have visas to countries with the same conditions.
The traveler stayed abroad for more than one year during a previous departure from the country as a tourist or temporary visitor, intending to depart for the second and/or subsequent time.
The traveler has a foreign fiance or spouse and intends to leave the country to meet and/or marry them without the Commission on Filipino Overseas (CFO) Guidance and Counselling Certificate.
The immigration officer also has the right to not clear the traveler for departure if they find out that the passenger has misrepresented their travel purpose.
Read more: Going Abroad? Try These Hacks to Save Money on Food While Traveling
How to Avoid Offloading at Philippine Immigration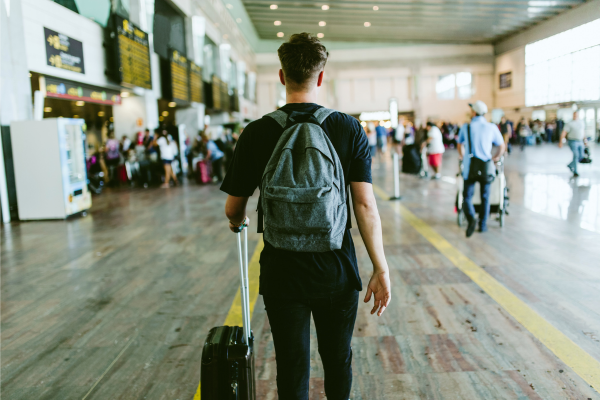 Thankfully, there are some ways on how to avoid offloading at Philippine Immigration. They all boil down to earnestness and honesty. Check out the following tips on how to avoid getting offloaded:
✔️ Arrive at the Airport Early
Airport queues are usually long, especially in big terminals like Ninoy Aquino International Airport (NAIA). Arrive at the airport at least four hours before your departure. That way, you'll have enough time to catch your flight in case the IO asks you to undergo a secondary inspection.
✔️ Make Sure That You Have the Necessary Documents
You must present the primary requirements: passport, roundtrip tickets, and visa (if applicable). Many experienced travelers even recommend bringing old passports.
You must also bring supporting documents, such as the following:
Proof of financial capability, such as bank statements and bank certificates
Proof of employment, such as company ID, latest Income Tax Return (ITR) copy, and Certificate of Employment (COE)
OEC for OFWs
Proof of sponsorship, such as an invitation letter (You may also bring documents that prove your relationship with the sponsor, such as a birth certificate and marriage contract.)
Commission on Filipino Overseas (CFO) Guidance and Counselling Certificate for those traveling abroad to meet their partner or fiance
DSWD Travel Clearance for minors traveling on their own or non-relative adult
Travel authorization for government employees issued by relevant authorities
✔️ Dress Appropriately
One of the most important tips to avoid offloading is probably the easiest. Dress based on the purpose of your travel. Remember that IOs are trained to profile travelers. If they notice that you're not dressed to suit the climate or even the traditions of your destination, they may think that something is up.
✔️ Anticipate the Interview
Anticipating the IO's interview questions is another way on how to avoid offloading at Philippine Immigration. These usually include the following:
What's your destination?
What will you do at your destination?
How many days are you staying in your destination?
Is this your first time traveling abroad?
Where are you staying in your destination?
Do you have a return ticket?
Do you have travel insurance?
Who is sponsoring your trip?
When will you return to the Philippines?
What's your work here in the Philippines?
Who are you traveling with?
Why are you traveling alone?

✔️ Provide Honest and Consistent Answers
In connection with the abovementioned tip, giving honest answers is another way to avoid offloading at Philippine Immigration. Remember that IOs are trained to spot inconsistencies and lies. If they find out that you're not telling the truth, they will prevent you from leaving the country.
Less talk, fewer mistakes. Keep your answers short. Lengthy answers usually contain extra details that may make the IO question you further.
✔️ Never Tamper with Your Passport
The number of departure and arrival stamps or stickers on one's passport can show how well-traveled a person is. However, never add fake stamps on your passport, as IOs know how to check their legitimacy.
Other than being offloaded, you may face serious legal repercussions. The same rule extends to visas.
Read more: Traveling Abroad? Here's a List of Visa-Free Countries for Filipinos
✔️ Relax–Don't Stress Out
Yes, the interview and inspection by the immigration department can be scary, especially for first-time overseas travelers. But do your best to calm yourself.[3] Fidgeting and stuttering may rouse suspicion. You should be fine at the end of the inspection if you're telling the truth.
What to Do After Being Offloaded
You've done everything you can, but you're still offloaded. The good thing is, you always have a chance to move forward.
Here are the things you should do:
Refund travel-related expenses – The plane has flown, and you're left on the ground. You may not be able to refund your tickets due to offloading, but you can still collect your payment from your travel-related bookings, such as accommodation and activities. Keep in mind, though, that this will still depend on the supplier's refund terms.
Refund your terminal fee – According to the Manila International Airport Authority (MIAA), unused tickets due to offloading are entitled to terminal fee refunds.
Refund your travel tax – The Tourism Infrastructure and Enterprise Zone Authority (TIEZA) lists offloading as one of the reasons for a travel tax refund.
Book a new flight – If you want to push through with your trip, you can do so. While it's an added expense, you can always book a new flight. This time, though, you already have an idea of how to avoid offloading at Philippine Immigration.
File a complaint to the authority – If you believe that you've been offloaded based on unfair grounds, don't hesitate to lodge your complaint via proper channels. If you have a complaint regarding a BI employee, just contact the bureau at 5-310-1108 local 323.
Read more: Thinking of Migrating to New Zealand, Canada, U.S., or Australia? Read This First
How to Clear Offload Records in Immigration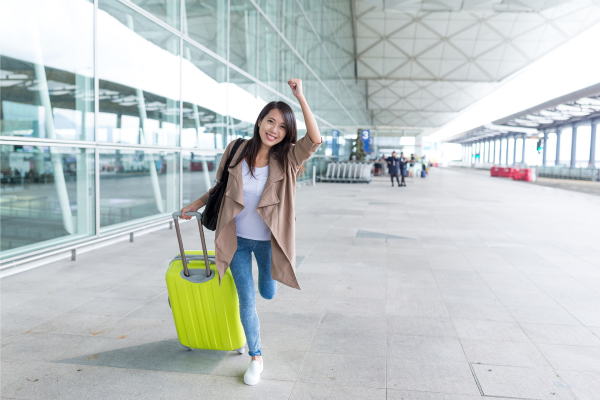 Now that you have some tips to avoid offloading at NAIA, you may be wondering how to clear your offload record in immigration. Technically, your offloading record will be part of your travel history and won't be cleared. This record will become part of the immigration officers' reassessment procedure on your next departure.
Nevertheless, if a traveler with an offload history complies with rules and requirements on their next departure, they most likely won't need to undergo similar rigorous reassessments moving forward.
Final Thoughts
Offloading can be a frustrating experience. The money you've spent on your flight will go to waste. But if it's any consolation, the procedure that results in offloading is actually designed to protect Filipinos from serious crimes, such as human trafficking.
You should be fine if you carry complete documents, state your travel intentions clearly, and know how to avoid offloading at Philippine Immigration. So make the right preparations and be firm with your answers during the interview. Safe travels!

Sources: