It's more fun in the Philippines. But what if the grass really is greener on the other side?
Filipinos have different reasons for leaving the Philippines and settling down in another country. It can be to join their families abroad, accept a better job opportunity, pursue higher studies, or just start fresh in a new place. But even if Pinoys are known to be very resilient and magaling makisama, there are still a lot of practical considerations to factor in when deciding whether to stay or go.
What is the easiest country to migrate to from the Philippines? Is it really the best country to migrate for Filipinos? More importantly, are you ready to make the big move? Read on to find out.
What is the Best Country to Migrate for Filipino Citizens?
Any country can be a good place to migrate to if you have the money, the skills, and the job. But if you want to narrow down your choices, here are five countries you can explore if you want to migrate abroad.
Canada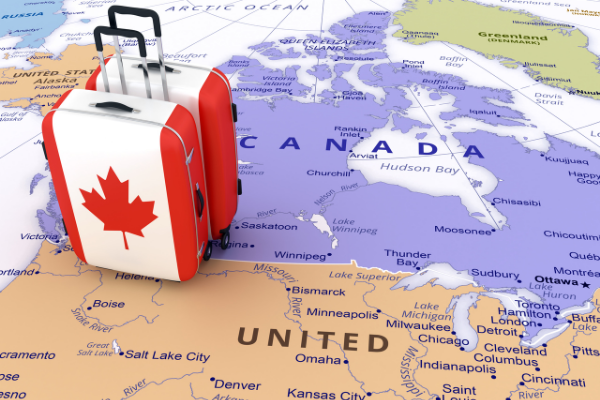 Despite its harsh winters, Canada is a top destination for Filipino migrants. In the census conducted in May 2016, there are 837,130 people in Canada with Filipino ethnic origin.[1] And in 2020, Filipinos accounted for about 5.95% of all new permanent resident arrivals to Canada.[2]
Most Filipinos reside in cities like Toronto, Vancouver, Winnipeg, Calgary, and Edmonton. But you'll also find Filipinos in the many provinces of Canada.
Want to know how to migrate to Canada from the Philippines? The first step is to determine which program or pathway will give you the best chance of success. Here are your options:
Express Entry
This program is best for Filipino skilled workers. Depending on your skills, qualifications, and experience, you can apply to the Federal Skilled Trades Program, Federal Skilled Worker Program, or Canadian Experience Class.
Study Permit
You can migrate to Canada as a student, and your study permit can be processed in as short as 20 days. But you must already have an acceptance letter from a learning institution in Canada and have settled your school fees for the entire first year. Moreover, you should also have a Guaranteed Investment Certificate of C$10,000.
Caregiver Program
Earn a living as a caregiver in Canada and bring your family with you. Check out the Home Support Worker Pilot and Home Child Care Provider Pilot programs.
Start-Up Visa
Planning to put up your business in Canada? It's possible with the Start-Up Visa Program. Just make sure that your business is something unique, competitive, and can create jobs for many Canadians.
Self-Employed Category
Are you a writer, author, visual artist, sculptor, musician, or craftsman? You can bring your A game to Canada and make a huge contribution to its culture and economy doing something you're really passionate about and excellent at. The application fee is around C$1,540, and processing time can take as long as 22 months.
Refugee Status
If you need refugee protection, you can also live in Canada under refugee status.
Provincial Nominee Program
Do you have the skills and experience that will contribute to the economy of a particular province or territory in Canada? You can apply through the Provincial Nominee Program, especially if you're a student, skilled worker, or highly skilled entrepreneur. The requirements and qualifications vary per province.
Read more: OFW Loan Options in the Philippines for Every Kind of Need
New Zealand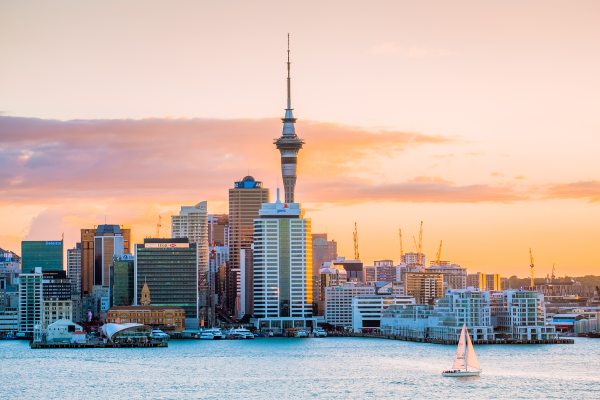 Stunning landscapes, vibrant cities, multicultural melting pot, laidback days―who wouldn't want to live in New Zealand, right? It has a temperate climate and is an English-speaking country as well. And opportunities abound for students and professionals.
As a student, you can apply for the following New Zealand visas:
Fee Paying Student Visa - Full-time study in New Zealand at an approved education provider and you pay for the full cost of your education
Exchange Student Visa - Full-time study for up to 4 years in an approved student exchange program
Foreign Government Supported Student Visa - Full-time study for up to four years in New Zealand on a foreign government loan or scholarship
Pathway Student Visa - Full-time study for up to five years (can take up to three courses and work while studying)
For young Filipino professionals, you may also consider applying for the following work visas if you want to live in New Zealand:
Skilled Migrant Category Resident Visa
Got the skills that New Zealand needs? Apply for this visa and you can live, work, and study in New Zealand. You can also bring your partner and dependent children under 24 years old once you get approved.
Philippines Working Holiday Visa
Planning to spend a long vacation in New Zealand? Get this visa to be able to study and work while you're holidaying.
Partner of a Student Work Visa
Do you have a partner who holds a Student Visa in New Zealand? You can join them in New Zealand to work and study for up to three months.
Business Visitor Visa
Maybe you're still on the fence whether New Zealand is the best country to migrate for a Filipino. You can visit New Zealand on a Business Visitor Visa and even study for up to three months to get a feel of what life will be like over there.
Partner of a Worker Work Visa
If your partner holds a Worker Visa, you can join them in New Zealand to work and study as well.
Global Impact Permanent Residence Visa
This is a 3-year visa granted to pioneering investors and entrepreneurs who have business models and ventures that can positively impact the world from New Zealand.
Talent (Arts, Culture, Sports) Work Visa
Do you have exceptional talent in sports, art, or culture? You can start your pathway to New Zealand residence with this visa.
United States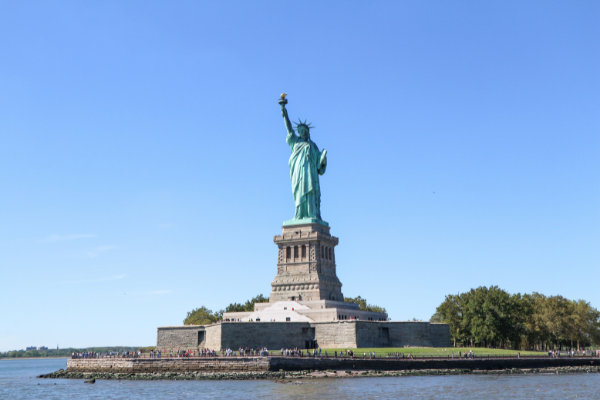 If you have the American dream, know that Filipinos who go to the U.S. on an immigrant visa for permanent residency are usually granted a family-based visa or an employment-based visa.[3]
Under the family-based visa, you have the Immediate Relative (spouse, child, or parent who's a U.S. citizen) and the Family Preference (more distant family relationship with a U.S.citizen).
In most cases, you must have someone who will sponsor or file an immigrant petition for you. From there, you'll need to wait for the petition to be approved and a visa in your category to be available.
Australia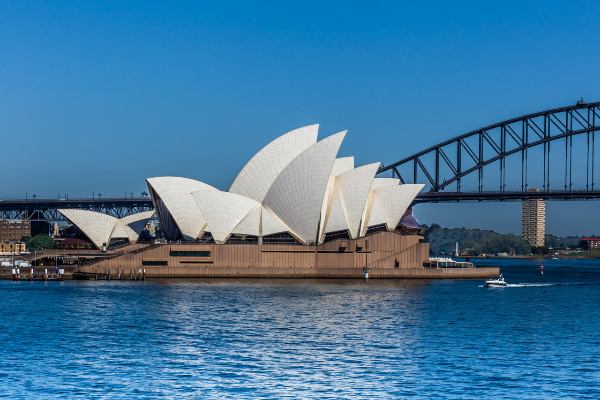 It's just a few hours away from the Philippines by plane. This is why Australia can be considered the best country to migrate for Filipino citizens. It also has a lot of visa offerings for visitors, workers, and immigrants who want to live there permanently. Here are some visa options:
Global Talent Visa
If you have an outstanding and exceptional talent or achievement in sports, research, academia, the arts, or in a particular profession, you can stay in Australia permanently with this visa. Work, study, and sponsor your relatives to join you in Australia. The cost for this type of visa starts at A$4,180.
Skilled Employer Sponsored Regional (Provisional) Visa
You need a regional employer to sponsor your visa. But once granted, you can live, work, and study in designated places in Australia. And after three years from your visa approval, you can already apply for permanent residence. The cost for this type of visa starts at A$4,115.
Singapore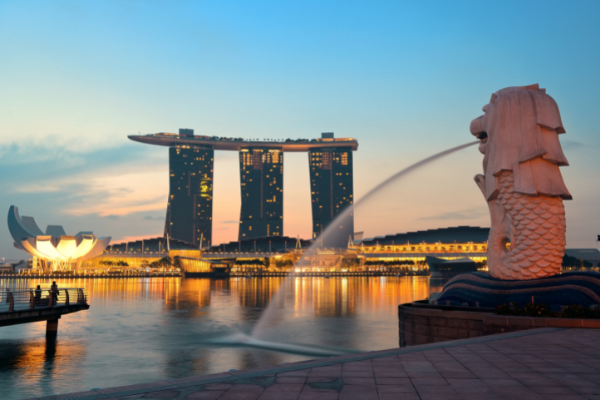 It's so close to the Philippines, and there are so many Filipinos living in Singapore that it almost feels like you're still in the Philippines. Although getting permanent residence in this country has grown tougher over the years, it's still one of the best countries to migrate for Filipinos because of its job opportunities and low crime rate. And it's a first-world country.
To work and live in Singapore, you should have a valid work visa. Your work visa will be determined by your employment status and field of work. These are the most common work visas issued to Filipino professionals in Singapore.
Employment Pass - Issued to professionals, managers, and executives who meet the qualifications and need to earn at least S$4,500 per month
S Pass - Issued to mid-level skilled staff who meet the criteria and need to earn at least S$2,500
Read more: 5 Safest Countries to Work Abroad

9 Things to Consider Before You Migrate Overseas
The decision to migrate to Australia, Canada, or any other country shouldn't be done on a whim. It's a major decision and will require a lot of money, time, and energy. Make sure you're making the right decision by considering these things first.
1. Your Eligibility as an Immigrant
Holding an immigrant visa or permanent resident card is the first step to having a legal status as a permanent resident when you immigrate to a certain country.
Before applying for immigration, check first if you qualify for an immigrant visa category or an immigration program of your target country. This depends on your purpose of stay, job offer (if any), work experience, income/assets/net worth, and family members, among many other factors.
For example, you can immigrate to Australia, Canada, New Zealand, or the U.S. if you have a spouse, parent, or child who's a citizen or permanent resident. These countries also issue a visa to skilled workers who are offered a full-time, permanent job from an overseas employer.
Particularly, the Canadian government offers a special visa for Filipino caregivers who want to immigrate to Canada. Likewise, New Zealand issues a special work visa to Filipinos who are interested in working full-time as a registered nurse, engineer, or farm manager in NZ.
Here are some useful links for more information on the immigration programs or immigrant visas in the countries where most Filipinos migrate:
Australia immigration[4]
Canada immigration[5]
New Zealand immigration[6]
U.S. immigration[7]
2. Cost of Living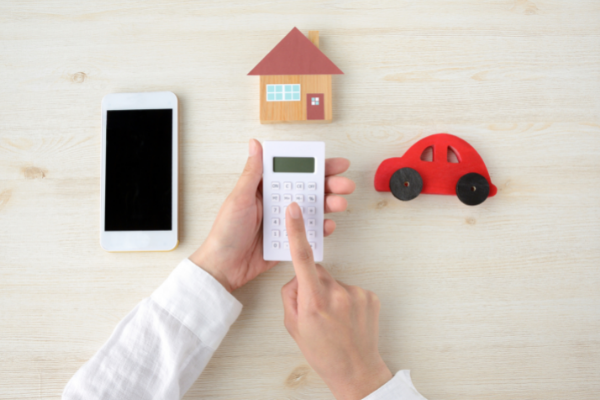 On the financial side, take into account not just the money you'll be earning but also the cost of living in your destination country. Let's say your overseas income is thrice as much as that of a middle-income earner in the Philippines. If you're living in a country with very expensive food, rent, transportation, and other living expenses, you'll surely struggle to make both ends meet.
Can you afford the daily expenses in your prospective location? Know how much money you'll need to sustain your lifestyle there.
Make sure that your salary and benefits are commensurate with the local cost of living. You may also consider negotiating your salary with your overseas employer. This way, you ensure that you can cover your day-to-day expenses and set aside money for your savings.
3. Relocation Costs
Overseas migration can be very expensive—from transporting your possessions to transferring your money from the Philippines to your new home country. Check with your employer if it can sponsor any of your relocation costs or assist you with getting accommodation.
Also, research the cost of furniture and other goods in the country where you'll settle in. They might be cheaper than shipping your own things from the Philippines. If that's the case, you can hold a garage sale to sell the stuff you won't be bringing with you abroad. Then buy your essentials when you arrive at your destination country.
4. Opportunity Cost
When you migrate, you'll miss out on some opportunities—whether in your career, business, academics, or personal life—that might make you think twice about leaving for abroad. These benefits are called an opportunity cost, which entrepreneurs and investors use to make the best choice from among different options.
Carefully weigh what you'll be leaving behind versus what you'll gain when you move to a new country. This is where your priorities come into play. Does the prospect of earning higher income or pursuing your passion abroad carry more weight than the opportunities that await you in the Philippines? If so, then migration could be the better option for you.
5. Options Available for Schooling
The education system in your new country of residence is crucial if you're a professional pursuing graduate studies or a parent relocating with your young family. Research the local schools, how they're run, their course offerings, and their costs for permanent residents.
6. Proximity and Cost to Get Back Home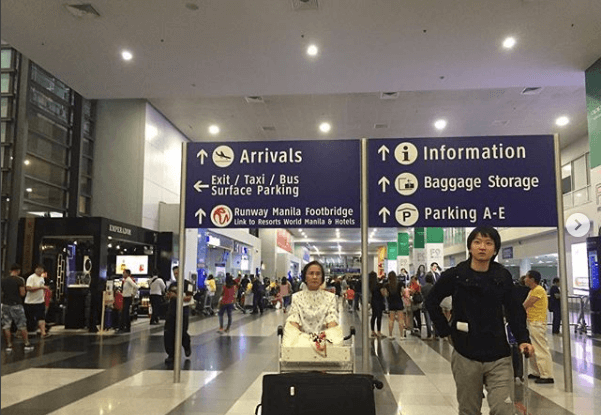 Although you're planning to stay for good in a new country, there will be times you'll need to visit your relatives and friends in the Philippines for important occasions like weddings, graduations, and funerals, or when you're just feeling homesick.
Ideally, the country you'll migrate to is both accessible and affordable to get home. Consider the cost and ease of travel from your new location. Can you easily make a quick and cheap flight back home? To know the flight schedules and costs between the Philippines and another country, you can use websites such as Google Flights and Skyscanner.
7. Rules and Laws of the Country Where You'll Migrate
Before you decide whether to migrate to a certain country or not, know its rules, laws, and religious beliefs to keep yourself from getting in trouble. Your lifestyle and habits—especially those you don't want to compromise on—might be unacceptable in the country you'd like to call home.
For example, alcohol drinking and/or homosexual practices are illegal in some countries for religious reasons. Especially if you'll migrate to a predominantly Arab country, make sure to familiarize yourself with its many religious restrictions.
Watch out also even for seemingly trivial things like creating and sharing memes in Australia.[8] These are considered illegal activities because of the country's strict copyright rules and laws.
8. Lifestyle Changes
Changing your way of living in a foreign country is unavoidable. Its climate, culture, values, work ethic, and other factors may be totally different from what you've been used to in the Philippines. These can either improve or compromise your quality of life. So give migration a careful thought before you give it a go.
Can you handle the lifestyle changes you'll have to make when you become a permanent resident abroad? Is the increased income opportunity worth making those changes?
For example, you might need to rethink your migration to Canada if you can't tolerate extreme winter conditions. In the same vein, reconsider moving to Dubai or any Middle Eastern city if you dislike extremely hot weather.
In the U.S., people lead fast-paced lifestyles. Its culture is generally individualistic—far from the Philippines' collectivist culture (a.k.a. bayanihan). Get ready to be your own person in America, especially if you'll migrate there alone.
Do you think you can adapt to the work culture of the country you're considering to migrate to? The Singaporean and Japanese work cultures, for instance, differ a lot from that of Filipinos. Failure is a cultural taboo in Singapore, while working long hours is the norm in Japan.
9. Learning the Local Language
Learning a new language isn't a problem if you'll move to the U.S., Canada, Australia, New Zealand, or Singapore. You won't have to worry about communicating with people and even simple things like reading signs and directions because almost everyone speaks English.
But if you'll live permanently in Japan, South Korea, and other non-English speaking countries, it really helps to study and practice the local language before you go. You may even consider taking language lessons. Even if it costs money, it will help ease the transition into your new life as a Filipino living in a foreign country.
Final Thoughts
Regardless of why you want to build life anew in another country, migration is a major life-changing decision. Give it a lot of careful thought (plus tons of research on the best country to migrate for Filipino citizens!) before you set foot in a foreign land.

Sources: