Looking to increase your savings as an OFW by starting a small business? Want to build a home or buy a car for your family? Need to borrow money immediately for a medical emergency? No matter what your financial needs are, an OFW loan assistance can help you achieve them.
Fortunately, the government and some financial institutions offer loans and financial assistance programs for OFWs like you. Let's make choosing the best OFW loans in the Philippines easier for you. We've listed five of them, and we also have a quick guide so that you'll understand how OFW loans work.
What is an OFW Loan?
OFW loans are programs that allow overseas workers to borrow money, which they can use for different purposes. Some loans have special terms and conditions that are suitable for the financial capacity of the borrower, such as low interest rates or a higher loan amount.
OFW loans are generally categorized into the following groups: personal loan, car loan, home loan, and business loan. However, the purposes of these loans may overlap with each other. As such, we advise that you ask your lender about the acceptable applications of your loan.
Where to Apply for an OFW Loan in the Philippines
OWWA Loan for Starting a Business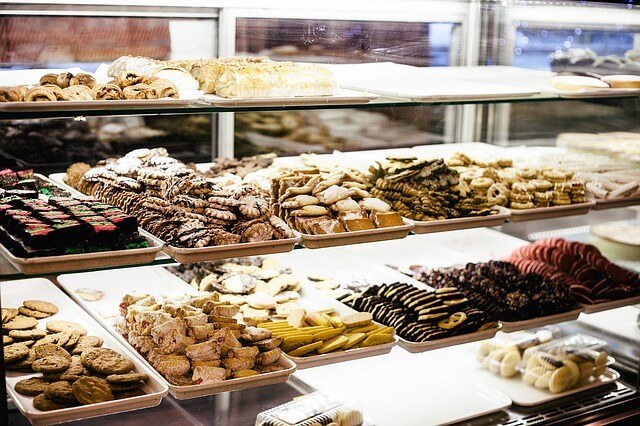 Are you an OFW planning to open a small business soon? You can seek funding assistance through the Overseas Workers Welfare Administration's (OWWA) business loan program.
The Overseas Filipino Workers – Enterprise Development and Loan Program has a low annual interest rate of 7.5%, which is fixed throughout the loan period. You can borrow from PHP 100,000 to PHP 2 million as a single proprietor, or up to PHP 5 million if you're applying for the loan as a representative of a partnership, cooperative, or corporation.
What makes this government-backed business loan ideal for OFWs is that it requires attendance to a free entrepreneurial development training on setting up and sustaining a business.
For more details about the OWWA loan, visit the OWWA site[1].
SSS Salary Loan for Different Cash Needs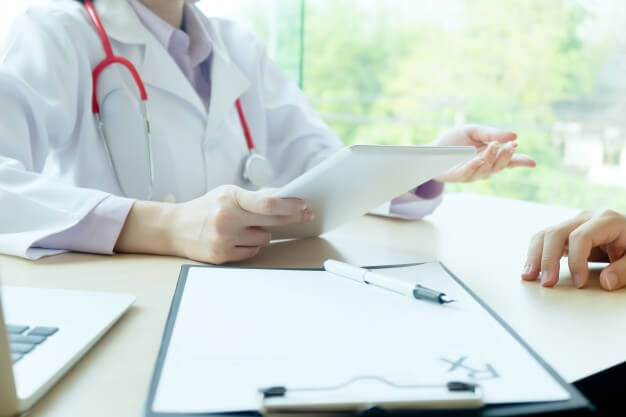 A personal loan is extremely useful even for Pinoys who have not yet started working abroad. For instance, you can borrow money from a reputable lender if you need additional money to pay the placement fee, documentation fees, and other costs of applying for an overseas job.
And just because you're earning a high salary as an OFW, doesn't mean you can pay a lump sum when, let's say, a family medical emergency drains your savings. For that, a low-interest personal loan can help cover your immediate expenses.
Need a loan with no collateral but still based overseas? One of the top OFW loan assistance for such purposes is the SSS Salary Loan with a low 10% annual interest rate. You can borrow an amount equivalent to the average monthly salary or twice the amount, payable in 24 monthly amortizations.
OFWs can avail of this salary loan through the SSS website. You can easily apply for a loan even when you're abroad.
Read more:
PNB Global Filipino Auto Loan for Buying a Car
The PNB has a specific car loan program that allows you to buy a vehicle from the following categories: sedan, SUV, passenger vans, AUV, and light commercial vehicles (LCV). This car loan program is available only to OFWs in Hong Kong and Saudi Arabia.
The Global Filipino Auto Loan has a minimum loan amount of PHP 400,000. The maximum amount, on the other hand, is up to 80% of the purchase price. The interest rate will be set by the management and computed using the add-on interest method.
Who Can Apply?
OFWs working abroad for the last two years can get this PNB car loan for OFWs if they're at least 21 years old and will not be more than 60 sixty years old upon loan maturity.
OFW Loans for Buying a Home
1. Pag-IBIG Housing Loan
The Pag-IBIG housing loan for OFWs has one of the lowest interest rates among other home loans in the Philippines, with a maximum annual rate of less than 10% for a 30-year loan period.
Read this Moneymax guide to know more about the Pag-IBIG housing loan and how to apply for one.
Pag-IBIG Housing Loan Requirements for OFWs:
On top of the typical supporting documents that regular Pag-IBIG members submit for their housing loan application, OFWs need to present these additional documents to avail of an OFW housing loan.
Any of the following proof of income:

Employment contract
Original employer's certificate of income
Other proof of income

Special Power of Attorney notarized before departure date or authenticated by the Philippine Embassy or Consulate in the country of employment
Health Statement form for OFWs over 60 years old
2. PNB Own a Philippine Home Loan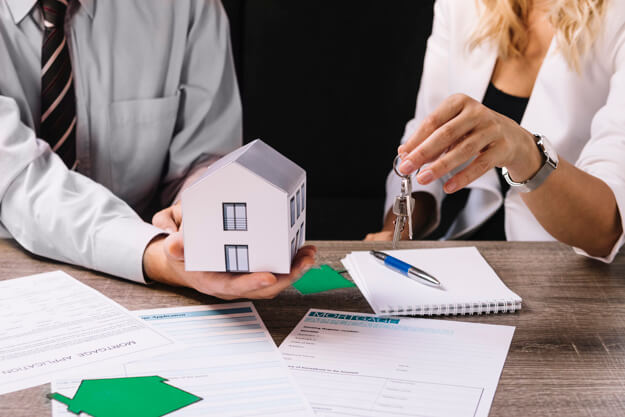 This financing program will help you buy a lot, a house and lot, a townhouse, a rowhouse, or a condominium. The loan proceeds can also be used for home renovation, construction, reimbursement of construction costs, and refinancing.
This housing loan for OFWs is available in the following PNB branches abroad: Los Angeles, New York, Singapore, Global Hong Kong, Japan, Middle East, Guam, and Europe.
With this OFW loan from PNB, you may borrow a minimum of PHP 500,000 or its foreign currency equivalent (USD, JPY, HKD). The maximum loanable amount is 80% of the appraised value of the property or contract price. The interest rate will be the prevailing rate at the time of the loan approval.
Who Can Apply?
You're eligible for the PNB home loan program for OFWs if you're one of the following:
Filipino citizen
Natural-born Filpino residing and working abroad who has lost their Flipino citizenship (limited to a maximum lot area of 1,000 square meters only)
A foreigner, but limited only to the acquisition of condominium
At least 21 years old and will not be more than 65 years old at the time the loan matures
What are the Other Housing Loan Options for OFWs?
If you find it hard to qualify or get approved for a government housing loan, you can look into getting a housing loan from a commercial bank in the Philippines.
Some banks, such as BPI and Security Bank, offer housing loan rates comparable to the Pag-IBIG housing loan. For example, the BPI Housing Loan interest rate is 5.25% to 11.50% per year for a maximum term of 25 years. For Security Bank Home Loan, the annual interest rate is 5.25% to 10% for a 20-year maximum term.
Read more: OFBank Account Opening Guide for Overseas Filipinos
How to Apply for an OFW Loan
The first thing that you need to do is to make sure that you're eligible for your chosen OFW loan. While the programs listed here are specifically made for OFWs, some of them have a hard-and-fast rule that may disqualify you. For instance, the PNB accepts only applicants working abroad for the last two years.
Once you know you're eligible for the program, check the requirements needed. But don't just stop at the documentary requirements; look into the particulars that may be asked from you, such as a good credit score or specific kind of collateral.
Before submitting the documentary requirements, make sure that all details are correct and accurate. A trivial mistake or lapse can delay your application. To make your application fast and efficient, consider submitting your requirements online. Just make sure that your chosen bank or institution has a facility for it.
Read more:
Compare Other Loan Options
Below is a list of trusted personal loan companies and their loan features. Compare your options and apply through Moneymax!
Personal Loan Provider

Features

Citibank Personal Loan



Fast approval time in as fast as 24 hours
Loan amount of up to ₱2 million
Flexible payment terms of up to five years

EasyRFC Multi-Purpose Loan


Fast approval time in as fast as 24 hours
High loan amount of up to ₱150,000
Payment term of up to 12 months

Approval within five banking days
High loan amount of up to ₱2 million
Flexible payment terms of up to 36 months

TALA Personal Loan




Fast approval time in as fast as 24 hours
Quick cash loan up to ₱15,000
24/7 application using an Android phone
Final Thoughts
Compared to local employees, OFWs don't have as many lending companies to choose from. But that doesn't mean a shortage of good choices for Pinoys working abroad. Take time to compare the different OFW loan options with your own needs in mind.
Further reading: A Helpful Guide to Managing Your Loan Responsibly
Source: [1] OWWA official website