Rejection of any kind is hard to accept—more so if it involves money. Case in point: a denied personal loan application. Your time and effort spent on preparing your requirements for what you thought was the best loan and waiting anxiously for the lender's approval just all went to waste. It makes you want to demand an explanation of all the personal loan rejection reasons.
But you don't have to get to that point. If you plan to get a personal loan, find out the common reasons why a loan application would be rejected. This way, you'll know how to avoid rejection, raise your chances of approval, and correct the problem if it happens.
7 Common Personal Loan Rejection Reasons in the Philippines
Wondering why an SSS loan or BPI personal loan could be rejected, for instance?
Know that banks, government agencies (such as the SSS and Pag-IBIG Fund), and private lenders in the Philippines typically don't disclose personal loan rejection reasons. Lenders base their credit decisions on the borrower's financial information and their evaluation from credit investigations and background checks. These are confidential data that are not shared with the prospective borrower.
Any of the following reasons could lead to personal loan rejection. We've also added here some tips on how to avoid being denied a loan.
1. Insufficient Income
It doesn't matter if you have enough money in your account. Banks and lending companies will reject your personal loan application if your income can't sustain the monthly loan repayments. They always require borrowers to meet a minimum annual or monthly income requirement.
Before you sign that application form, check the minimum income requirement of the lender where you filed your loan application. In case you forgot to check the requirements before applying, do it now and see if your income documents matched the bank's criteria.
For example, to qualify for a UnionBank Personal Loan, you need to have a gross annual income of at least ₱250,000 (₱20,833 monthly).
To be eligible for an online loan like the EasyRFC Multi-Purpose Loan, you should have a basic monthly salary of at least ₱10,000 (₱120,000 annual income).
2. Unstable Employment Record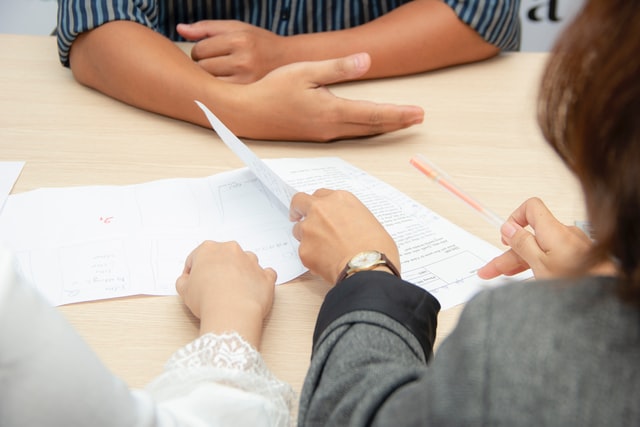 Meeting the lender's income requirement alone doesn't guarantee loan approval. Banks and private lenders also require a minimum employment tenure or length of service. They need an assurance that borrowers can sustain their loan repayments during the entire loan term.
Obviously, frequent job changes, a long employment gap, or a dodgy employment record don't really help your case as a responsible borrower. Most banks require applicants to be employed for at least one year. So do your best to maintain a job or a steady source of income and try applying again.
3. Requesting a Higher Amount Than What You Can Actually Repay
If you ask for too much, your loan application would likely be rejected. The number you provide in the "desired loan amount" field of your application could be one of the reasons for personal loan rejection if you ask for an amount that's too high compared to what you could actually pay back.
Avoid this mistake when you apply for a personal loan. Use the lender's online loan calculator to compute the personal loan interest and monthly payments. This allows you to check how much you can realistically borrow based on your income. Try and apply for a lower amount on your next try, even if you think you're qualified for a higher one.
Read more: 15 Personal Loans with Low Interest Rates in the Philippines
4. Bad Credit Score
A good credit standing is critical to a successful personal loan application. Many borrowers with high salaries and stable jobs get the shock of their lives when banks reject their loan applications.
What they don't realize is that other factors greatly affect their chances of getting approved for a loan. Banks will look at your credit history and credit score to determine if you're worth lending money to. Your credit score, in particular, reflects your past behaviors as a borrower, like loan defaults and maxed-out credit cards.
In some cases, errors in credit reports cause a borrower's credit score to drop. For example, loan payments could be incorrectly reported as late, or closed credit card or loan accounts still show up as open. So if the bank rejected your loan application, check your credit score and credit report for errors. It's important to clear your bad records to improve your chances of personal loan approval in the future.
5. Having Too Much Debt
If you're currently knee-deep in any type of debt, it's best not to apply for a personal loan, unless the purpose is for debt consolidation and the lender offers it. Once your bank finds out that your debt is too high relative to your income, consider your application denied.
How to avoid personal loan rejection? Keep your debt-to-income ratio low[1] (ideally 36% or lower). To compute this ratio, divide your monthly debt (outstanding credit card and loan balances) by your gross monthly income. If it's too high, consider postponing your loan application until you've paid off at least a portion of your debt.
6. Incomplete and Inconsistent Details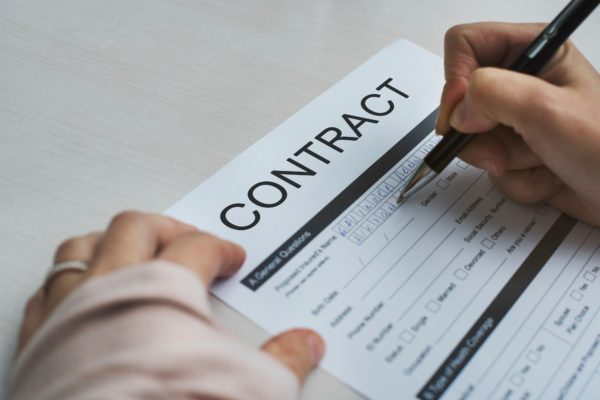 Who knew a simple mistake on your application form can ruin your chance of loan approval? That's why it's important to double-check every detail you submit, especially your contact information.
Lenders need to ensure consistency and completeness of personal and financial information from borrowers. If they can't verify your data, the processing of your personal loan will be delayed or result in a rejected loan application.
Also, stay alert for follow-up calls from the bank for verification of your data. This way, you lessen the odds of personal loan rejection.
7. Failure to Meet the Loan Requirements
Among the possible reasons for personal loan rejection is failure to meet the lender's eligibility or document requirements. For example, if your CIMB personal loan application got rejected, chances are the requirements you submitted are insufficient or don't meet the bank's standards.
Of course, lying or providing false information on your application form can be a major reason for being declined for a loan. A common example is indicating a higher income than what you actually earn. There are also students, underaged or overaged borrowers, and unemployed people who declare that they're employed or of the right age to get a loan.
Remember that lenders have a way to verify your age, income, occupation, and other information. So being truthful in your loan application is crucial.
Also, keep in mind that some lenders in the Philippines have unique requirements for their personal loan products. For instance, before you apply for a personal loan with UnionBank, you need to be a principal credit cardholder to qualify.
How to Avoid Loan Rejection: Know What Lenders Consider When Evaluating Applications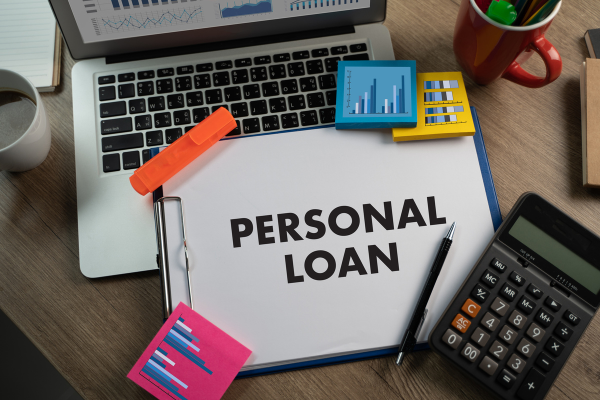 You don't really have to know the whole bank loan process for approval to increase your chances of getting approved for a loan. Just take note of these important things that lenders look at when deciding on personal loan approval or rejection.
👉 Credit Score
One of the most important considerations in approving a loan is your credit score. This is what will give lenders a good overall picture of how you managed the money that you borrowed.
The poorer your credit score, the higher the risk of loan default. For many lenders, it signifies a risk that they may not recover the money loaned to you.
👉 Loan Amount
Based on your credit score, lenders decide on what loan amount to approve you for. As much as possible, apply only for a loan amount that your monthly income can cover for the next couple of months or years.
👉 Loan Term
Lenders are usually more comfortable with shorter loan terms because your financial circumstances are likely to remain the same. Thus, making it possible for you to make your loan repayments without a hitch.
A loan term that's longer than five years, for example, can possibly see you experiencing major changes in your financial situation that can negatively impact your capacity to pay.
👉 Loan Purpose
Why are you borrowing money in the first place? Personal loans can address different types of loan purposes, such as debt consolidation, home improvement, or major purchases.
When the lender knows the purpose of your loan and discovers that another loan product is better suited for your needs, they can recommend that product for you instead.
👉 Employment History and Monthly Income
If you'll apply for a personal loan, lenders need assurance that you'll be able to make the monthly payments for the entire loan period.
You should be able to provide proof that you have a steady source of income at an established company. Furthermore, you should be employed for longer than a year to show that you have stable and permanent employment.
👉 Debt-to-Income Ratio
If you have existing debts, they should not eat up a huge percentage of your monthly income. Ideally, it should be lower than 36%.
To compute your debt-to-income ratio, use this formula:
Debt-to-income ratio = Total monthly debt payment ÷ Gross monthly income) x 100
👉 The Timing of Your Application
If lenders see that you've made multiple loan applications within a short span of time, this will flag you as risky and desperate. Wait for several months up to a year before applying again to avoid lenders thinking that you're in a bad financial situation.
Related:
What Should You Do If the Lender Rejects Your Loan Application?
"Why do I keep getting denied for loans?," you might ask. Identifying the personal loan rejection reasons is the first step to improving your chance of getting approved for a loan next time.
Take the rejection as a learning opportunity to make your financial habits better, regardless of the reason. Improve your credit score, correct errors in your credit report, pay off your debt, and do anything you can to prove you're a responsible borrower.
When you're ready to file another personal loan application, make sure you meet all eligibility requirements and submit all supporting documents. A rejected personal loan doesn't mean you can't ever apply for one anymore. You can always try again sometime.
My Loan Application was Declined. When Can I Apply Again?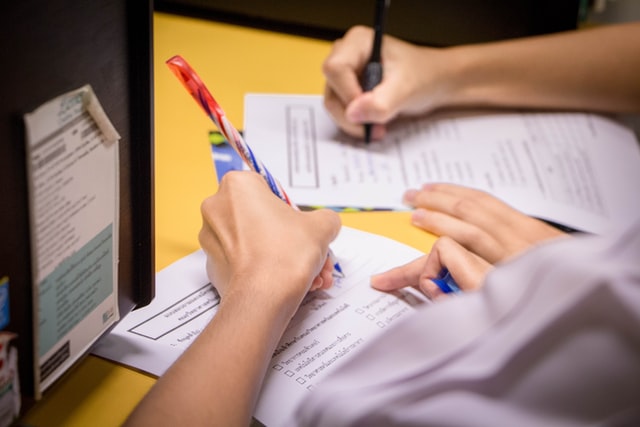 You might wonder: "How long should I wait to apply for a loan after being declined?"
You can apply for the same personal loan or another loan after a certain number of months since the initial rejection. When you can apply again after getting declined will depend on the reapplication period set by the lender.
For example, if you're rejected for a CIMB personal loan, you can apply again after three months from the date when you're notified about it.[2]
Got rejected for a Tonik loan? Tonik Bank may or may not allow you to re-apply after 90 days, depending on its data analysis and risk evaluation of your application.[3]
If the lender doesn't specifically state when rejected applicants can apply for a loan again, it's recommended that you wait for three to six months. This will give you enough time to fix the issues that caused your loan rejection.
Final Thoughts
Getting your personal loan declined is a stressful and frustrating experience. For others, it could be discouraging. But knowing the personal loan rejection reasons can help you prepare and improve your chances of approval, if you're still applying for one. If you've been declined already, it can help put things in perspective.
Find the Best Personal Loan Through Moneymax
A good way to minimize the risk of getting rejected is to compare personal loans and find the best fit for you before applying for one. Here's a table showing your options from reputable lenders in the Philippines.
| Personal Loan | Minimum Loan Amount | Maximum Loan Amount | Monthly Add-on Rate | Minimum Annual Income | Approval Time |
| --- | --- | --- | --- | --- | --- |
| UNO Digital Bank Personal Loan | | | | | |
| Metrobank Personal Loan | | | | | |
| UnionBank Personal Loan | | | | | |
| BPI Personal Loan | | | | | |
| RFC Loan | | | | | |
| Tonik Flex Loan | | | | | |
| Tonik Quick Loan | | | | | As fast as 1 hour |
| Tonik Big Loan | | | | | 7 days |
| Tala Loan | | | | | 24 hours |
| HSBC Personal Loan | | | | | |
| CIMB Personal Loan | | | | | |
| Maybank Personal Loan | | | | | |
| RCBC Bank Personal Loan | | | | | |
| SB Finance Personal Loan | | | | | |
| CTBC Bank Personal Loan | | | | | |
| PSBank Personal Loan | | | | | |
Sources: