The pandemic has evidently left a significant effect on the education sector. Not only has it confined students to their homes but it has also compelled a lot of them to stop their schooling for money-related reasons. For one, many parents have lost their jobs and would have to prioritize their family's survival over their kids' education.
Scholarships and grants are among the obvious remedies to students' financial incapacities. Sadly, they have rigorous academic requirements, and not everyone can satisfy them. Thankfully, there's a much more inclusive alternative: student loans.
In this guide, you'll learn how this kind of financial assistance works. We've also listed down a few reputable organizations that offer a loan for students.
What is a Student Loan?
A student loan is an amount borrowed to pay for the cost of a college education. Also called an education loan, tuition loan, or tuition installment plan, this type of loan usually covers tuition and other school fees, books and supplies, allowances, student accommodations, and other school expenses.
Students who need financial assistance (or their parents and guardians) may apply for student loans in the Philippines.
Unlike scholarships and grants, student loans must be paid back in monthly installments, plus interest, over the entire loan term. Some lenders allow student-borrowers to fully repay their loans after they graduate or find a job.
Scholarships, Grants, and Student Loans: What's the Difference?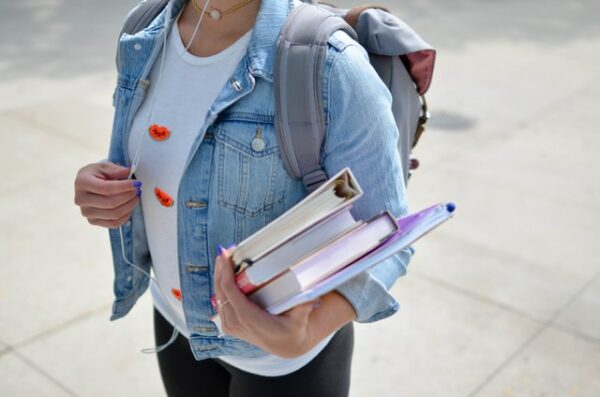 All these terms refer to financial aid for students to pay off higher education expenses. Although scholarships, grants, and student loans may sound the same, these three are entirely different from each other.
For a clearer view, below is an explanation for each type of financial assistance for students in the Philippines.
Scholarships
Scholarships are usually given to students who have passed the academic requirements for eligibility. More often than not, scholarship programs in the Philippines consider the previous grades of the applicant and the current scores incurred after taking an examination to become a scholar.
In essence, scholarships are based on either the student's academic performance or skills. For instance, Jennifer is a scholar because she was a member of the university's volleyball team, while Gerald is a scholar because he consistently maintains high grades in his subjects.
You may have a scholarship during your first year in college, but you might lose this once your grades fall below the required rating. Scholarships can also be given full or per semester, depending on the terms of the aid. Government agencies, LGUs, and higher education institutions usually sponsor scholarship programs.
Grants
A grant refers to the amount[1] provided to a student in the form of cash. This is unlike scholarships that may cover a full semester for free without the need to receive an exact amount of financial assistance.
Grants may or may not be based on academic performance. Some sponsors consider the applicant's economic status. For instance, you can have a grant of ₱50,000 worth of college funds. This may or may not cover the costs for the entire school year but may be used to pay for tuition and other school expenses.
Student Loans
Student loans are entirely different from grants and scholarships because the amount borrowed needs to be paid back. Whether it's a government student loan in the Philippines or a loan from the bank, students should return the money according to the terms and conditions indicated in the loan agreement.
So how are such loans considered a form of financial aid? Although you need to pay off the money in the future, the loan eases the financial burden of going to school. Use the loan amount to study and graduate, then start repaying after a specified loan term, or if you've earned your degree and landed your first job.
Why Should I Apply for a Student Loan?
Applying for a tuition fee loan is one of the most practical options students and parents can consider. Here are a few reasons why.
1. Cheaper Than Other Types of Loans
Student loan interest rates start as low as 0.50% each month, which is way lower compared to personal loan interest rates from 0.69% and above. Some government student loans also don't charge application fees, which can be a huge relief for those who are trying to cut education costs.
2. No Credit Score Required
Contrary to credit card and personal loan applications, most student loans don't check on your or your parent's credit scores. This means you'll have a higher chance of approval once you've submitted the correct documents and complied with the requirements.
3. Easy Repayment Terms
Although a few loans for students should be paid by the end of the current semester, most tuition loans in the Philippines allow borrowers to pay off the amount after graduation and when they have already found their first job.
4. Helps You Focus on Your Studies
Instead of you and your parents worrying about payment before examinations, student loans give you peace of mind, allowing you to focus on your studies and plan your career.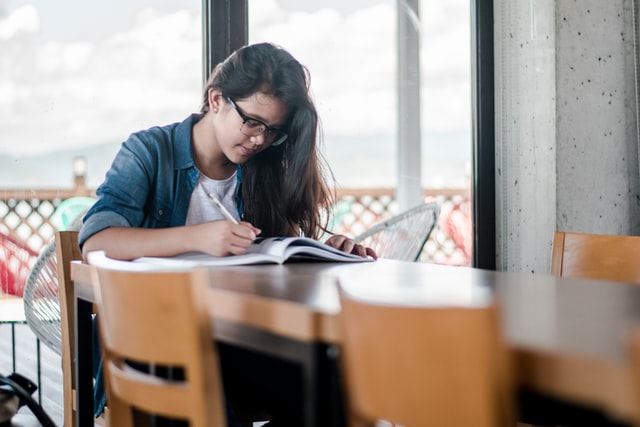 5. Opens a Wide Range of Opportunities
Once you've taken out a student loan, you'll be trained to manage your personal finance properly. You'll learn the importance of repaying your debt on time and fulfilling your monthly obligations. It can also be a good start to build your credit history, so you can apply for much bigger loan amounts for business and other investments in the future.
Related article: Students and Parents: Save More with These Student Discounts in the Philippines
Where Can I Apply for a Student Loan?
Government agencies, banks, private lenders, and schools in the Philippines offer student loans. For this list, we've narrowed down your options to 12 education loans with the best features. Some of them charge low interest, reducing the cost of borrowing. Others have an easy and quick online application for students who need to pay for their tuition urgently.
Here are the best student loans in the Philippines for students who need financial aid.
1. CHED Student Loan Program
The student loan program of the Commission for Higher Education (CHED) is known as the Tertiary Education Subsidy[2] under the Unified Financial Assistance System for Tertiary Education Act or UniFAST. This program is also known as the Republic Act 10687, which grants financial assistance programs for tertiary education.
Key Features
The UniFAST law covers two categories: Tertiary Education and Special Purpose Education Assistance.
Tertiary Education
Tertiary education refers to the higher education that comes after secondary or high school. It also includes non-degree diplomas, post-secondary and Technical-Vocational Education and Training (TVET), and higher education programs like baccalaureate degrees and graduate education.
Special Purpose Education Assistance
"Special Purpose Education Assistance" refers to activities related to the continuity of an educational program, which includes research and scientific studies in the college and masters/doctoral level funded by Student Financial Assistance Programs (StuFAPs).
The funding covers the writing of manuscripts, publication of books and other academic materials, and production of files or other forms of documentation.
Who Qualifies for a CHED Student Loan?
Filipino citizens
Students enrolling in or continuing Technical Vocational Education and Training (TVET)
Students enrolling in college (associate, undergraduate, master's or doctoral)
For aspiring college students: Must be a graduate of Senior High School or its equivalent
For aspiring TVET students: Must have at least 10 years of basic education or its equivalent and must pass the TESDA screening, trade tests, etc.
IMPORTANT NOTE: Top 10 graduates of all public high schools are given priority in making student loans. The loans however should be repaid on an installment basis once the student graduates or leaves the school/ college/ university.
Where to Apply for a CHED Student Loan
One can apply for scholarships and grants at CHED, TESDA, any of the departments, and other government instrumentalities such as the DOST, DOLE, DSWD, DND, DA, DILG, DENR, OPAPP, NCIP, among other StuFAP-granting institutions. Loans are provided only by CHED and government financial institutions like LANDBANK, DBP, SSS, and GSIS.
2. SSS Educational Assistance Loan Program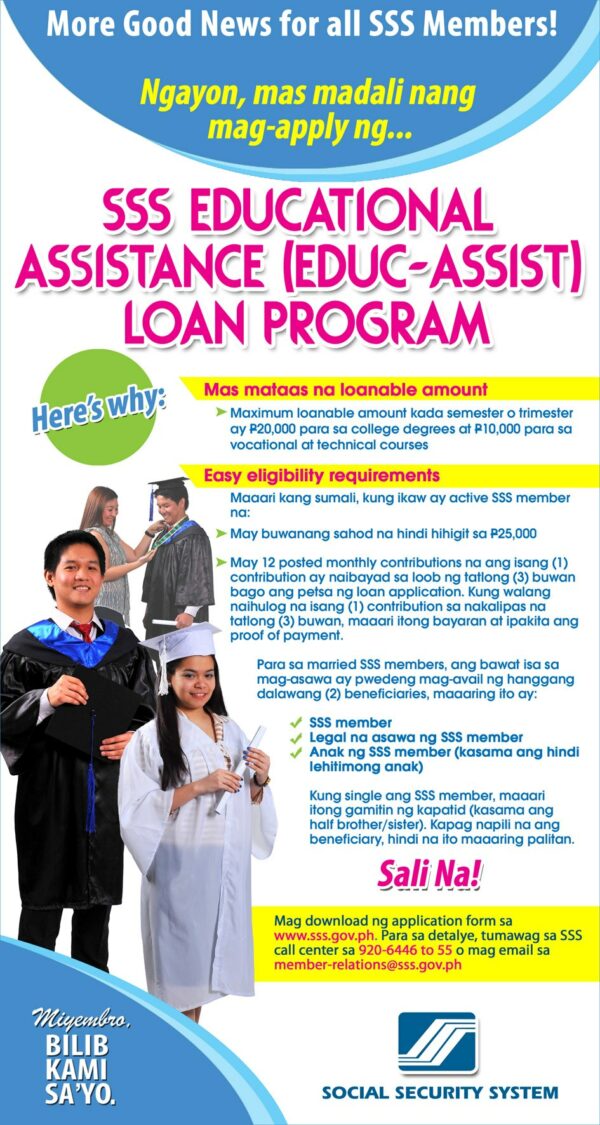 Key Features:
Who can apply: SSS members below 60 years old with a monthly income of ₱25,000 or below and at least 36 posted SSS contributions (six of which are posted within the last 12 months before the month of the education loan application)
How much you can borrow:

For four/five-year degree courses: Up to ₱20,000 per semester
For two-year technical/vocational courses: Up to ₱10,000 per semester

Interest rate: 6% per year
Fees and charges:

Maintenance charge: 2% of the loan balance
Penalty for late payment: 1% per month for any unpaid amortization
Check replacement service fee: ₱300

How long you can repay the loan:

For degree courses: Up to five years
For technical/vocational courses: Up to three years
The Educational Assistance Loan Program (EALP)[3] enables SSS members to borrow money to pay for their beneficiary's college education.
Only one EALP beneficiary is allowed per member-borrower. Beneficiaries can be the member-borrowers themselves, their child, their legal spouse, or their sibling (for unmarried members only)—as long as they're not full scholars enjoying free tuition and other school fees. They should be enrolled in any undergraduate course offered by schools accredited by CHED, TESDA, Civil Aviation Authority of the Philippines, and other government agencies.
SSS Educational Loan Requirements
Accomplished SSS EALP application form[3]
Valid IDs
Assessment/Billing statement issued by the beneficiary's school
Proof of relationship to the beneficiary (i.e., birth certificate/baptismal certificate/marriage certificate)
Any proof of monthly income:

Latest payslip or certificate of employment and compensation
Latest ITR or BIR Form 2316
Notarized Affidavit of No Income or Affidavit of Source and Amount of Monthly Income
How to Apply for SSS Educational Assistance Loan
Present the original copy and submit the photocopy of the requirements to the nearest SSS branch. Once the loan is approved, you may claim your check at the Administrative Section of the branch where you applied for EALP.
Currently, there's no online application for SSS EALP—it's not included in the E-Services of My.SSS portal. Thus, you need to personally file your EALP application at an SSS office.
3. GSIS Education Loan and Computer Loan Programs
Key Features:
Who can apply: Active GSIS members with permanent status and at least 15 years in government service
How much you can borrow:

Education loan: Up to ₱100,000 per school year
Computer loan: Up to ₱30,000

Interest rate:

Education loan: 8%
Computer loan: 6%

How long you can repay the loan:

Education loan: 10 years with a grace period of five years
Computer loan: Three years
GSIS offers two loans under its Ginhawa for All (GFAL) program that members can use for the education of their children or family relatives.
One is an education loan for the tuition and other school expenses of GSIS member-borrowers' beneficiaries enrolled in an undergraduate course of a private or public university. Repayments begin only in the sixth year after the loan approval, when the student-beneficiaries have finished their studies and started working.
The GSIS computer loan is for members who need to buy a laptop and other equipment for their beneficiaries' online classes.
GSIS Education Loan and Computer Loan Requirements
GSIS Education Loan Requirements
Accomplished application form
Photocopy of the student's latest tuition assessment form (original copy to be presented)
Photocopy of the school ID with 3 signature specimens of the student found on the same page
GSIS Computer Loan Requirements
Accomplished application form
Two government-issued IDs or your UMID Card
How to Apply for GSIS Education Loan and Computer Loan
For the GSIS Education loan, you can apply via your eGSISMO account. Just upload the supporting school documents and your picture holding the valid IDs. Await for the confirmation in the email and a loan counseling session via video call. Then, submit the original copy of the documents you've previously submitted via eGSISMO.
For the GSIS Computer loan, just attach to an email the scanned copy of the supporting documents and your picture holding the valid IDs. Then, send the email to gsiscares@gsis.gov.ph.
IMPORTANT NOTE: GSIS offers various ways for filing loan applications, and the methods discussed above are the most convenient. Other than using the portal and sending an email, you can submit your application to a GSIS office or via drop box. Contact GSIS to learn more about the other modes of application.
Read more: Online Learning Tips for Students in the New Normal
4. Pag-IBIG Multi-Purpose Loan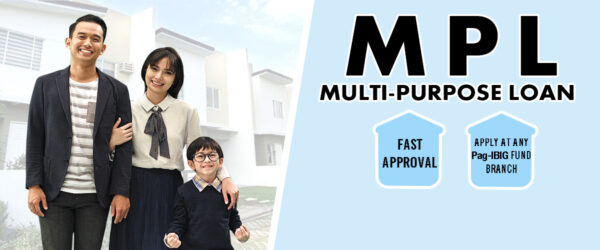 Key Features:
Who can apply: Active Pag-IBIG members with at least 24 paid contributions and sufficient proof of income
How much you can borrow: Up to 80% of the member's Pag-IBIG regular savings
Interest rate: 10.5% per year
How long you can repay the loan: From 24 to 36 months
The Pag-IBIG Multipurpose Loan or Pag-IBIG Salary Loan helps members cover a wide range of financial needs, including their beneficiary's tuition and other school fees. The loan amount is released through a check or the borrower's disbursement card.
Pag-IBIG Multi-Purpose Loan Requirements
Accomplished application form
Valid ID
Proof of income
Photocopy of the payroll account or disbursement card
How to Apply for Pag-IBIG Multi-Purpose Loan Requirements
To apply for the multi-purpose loan, you'll need to submit the application form and the supporting documents to a Pag-IBIG office. Then, get the STL Acknowledgement Receipt. You can get the loan proceeds on the scheduled date of fund release. Alternatively, you can apply via Virtual Pag-IBIG.
5. LANDBANK I-STUDY Program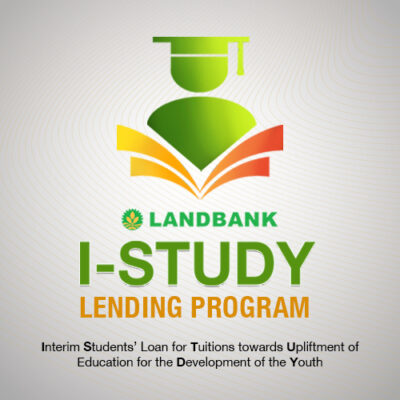 Who can apply: Filipino parents and guardians with established repayment capacity and credit history
How much you can borrow: Up to ₱300,000
Interest rate: 5% per year
Fees and charges:

Penalty for failure to pay the loan: 24% per year
Loan processing fee
Documentary stamp tax

How long you can repay the loan:

For short-term loan: One year
For term loan: Up to three years, including a one-year grace period on the principal
LANDBANK, a government-owned financial institution, launched a student loan program to help parents who are struggling to send their children to school due to the effect of the pandemic. [4] It's called the Interim Students' Loan for Tuitions towards Upliftment of Education for the Development of the Youth, or simply I-Study.
The loan has two purposes: to help parents cover tuition or enrollment-related fees or aid them in purchasing electronic gadgets for online distance learning.
Eligible students are Filipinos who are not over 50 years at the time of the application and are qualified under the admission and retention requirements of institutions recognized by DepEd, CHED, or TESDA. Furthermore, non-scholar students or those who are not current beneficiaries of the Universal Access for Quality Tertiary Education Act of 2017 (R.A. 10931) are welcome to apply for the program.
LANDBANK I-STUDY Requirements
Accomplished loan application form
Borrower's valid ID
Borrower's proof of income

For employed borrowers: Certificate of employment, latest three-month payslips, and latest ITR
For self-employed: Business permit and latest ITR

Proof of billing address and payment record from at least two utility/service companies

For incoming students: Enrollment form/admission slip with school ID
For continuing students: Latest enrollment or registration form

Form 138/Certified True Copy of Grades for the previous semester attended
Certificate of Good Moral Character issued by the school
Schedule of payment of school fees and other enrollment-related expenses for the semester or school year
How to Apply for LANDBANK I-STUDY Program
Submit the student loan requirements to the nearest LANDBANK lending center. The loan proceeds shall be credited directly to the bank account of the school. But if the loan's purpose is for purchase of electronic gadgets, the lump sum will be directly credited to the borrower's LANDBANK account.
6. Citi Personal Loan
Key Features:
Who can apply: Filipinos and foreign residents in the Philippines aged 21 to 65 with a taxpayer identification number (TIN), credit card, and minimum gross annual income of ₱250,000
How much you can borrow: ₱100,000 to ₱2 million
Interest rate: 26.9% per year
Fees and charges:

Disbursement fee: ₱1,750
Documentary stamp tax: ₱1.50 per ₱200 of the loan amount
Monthly late charge: ₱500 or 6% of the overdue amount, whichever is higher

How long you can repay the loan: One to five years
Fund Your Goals with a Citi Personal Loan

Achieve your financial goal—whether it's a new business, vacation, home improvement, car purchase, or tuition payment—with a personal loan from Citibank.

Borrow up to ₱2 million, enjoy a low interest rate, and pay for your loan for up to five years. If you apply for a Citi Personal Loan through Moneymax until March 31, 2023 (and get approved subsequently), you'll get rewards worth up to ₱10,990! Promo terms and conditions apply.

Note: This product is sold by Union Bank of the Philippines, using certain trademarks temporarily under license from Citigroup Inc. and related group entities.
7. BPI SIP Loan for School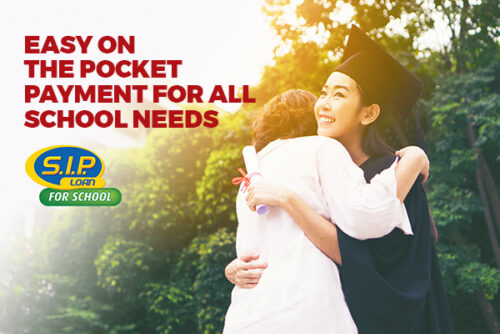 Key Features:
Who can apply: Parents with BPI credit cards whose children are enrolled in BPI's partner schools
How much you can borrow: Up to your available BPI credit card limit
Interest rate: 16.22% to 21.11% per year
Service fee: ₱300
How long you can repay the loan: Three to 24 months
BPI credit cardholders may avail of a tuition installment plan[5] using their card. No need to submit any document to the bank or go through a tiring loan application process. This BPI student loan can be used to pay not just for tuition but also for other school expenses.
How to Apply for BPI SIP Loan
Simply use your BPI credit card when paying for tuition at a BPI-accredited school. You'll be billed your monthly amortization over a period of up to 12 months based on your chosen loan term.
8. Bukas Tuition Installment Plan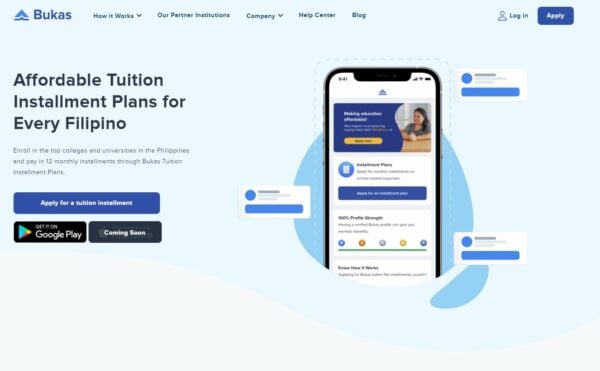 Key Features:
Who can apply: Filipino undergraduate and graduate (masters, doctorate, law, and medicine) students aged 18 and above enrolled in Bukas' partner schools and with a guardian or guarantor at least 21 years old. Parents may also apply on behalf of qualified students.
How much you can borrow: Up to 100% of your tuition
Interest rate: 1.5% per month
Fees and charges:

Service fee: 3% of the loan amount
Late payment fee: 5% of the overdue amount

How long you can repay the loan: 12 months
Bukas is an education financing company licensed by the Securities and Exchange Commission (SEC) that provides student loans for college students in the Philippines. Students of Bukas' partner schools such as FEU, CEU, Mapua University, and Lyceum of the Philippines may avail of a Bukas student loan.[6]
This tuition loan is easy to obtain through an online application with a one to three-day processing time. It's also flexible when it comes to repayments, as borrowers can start repaying their loan 30 days after application.
Bukas Education Loan Requirements
School ID
Tuition/Assessment form issued by the school
Proof of residence
How to Apply for Bukas Student Loan
Register for an account on the Bukas.ph website (app.bukas.ph/register), complete your profile, and fill out an online application form. You'll also need to upload an image of each requirement. Wait for a message from Bukas about your loan approval via call, text, or email.
9. InvestEd Student Loan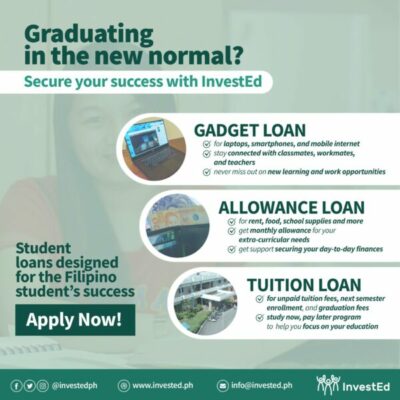 Key Features:
Who can apply: Filipino students 18 years old and above who are enrolled in a university in the Philippines and in their last two years of college
How much you can borrow: ₱10,000 to ₱100,000 (depending on student's financial need and other factors)
Interest rate: 27% to 35% per year
Service fee: 22% of the loan amount or ₱3,000, whichever is higher
How long you can repay the loan: Customized loan repayment plan based on the student's needs and financial situation
InvestEd is a social enterprise licensed as a lender by the SEC. It provides four types of student loans for different purposes: tuition payments, gadget purchases (e.g., laptops, tablets, and smartphones for online classes), allowance, and payments for thesis-related expenses.
InvestEd makes education loans more accessible through an easy online application process and customizable payment plans. Student-borrowers may choose to repay immediately or after graduation.
Students approved for the InvestEd education loan also receive digital one-on-one coaching to guide them through repayment and provide them with tips and tools for graduating from college and starting a career. It's the only student loan in the Philippines that offers a coaching program to borrowers.
How to Apply for an InvestEd Student Loan
Create an account on the InvestEd website and fill out an online application form. Within two to five days, you'll receive the results of your student loan application.
If you qualify, you'll undergo a 20-minute phone interview with a loan officer. An InvestED representative will ask you to submit documents such as a valid government-issued ID, proof of address, and proof of academic status.
Once approved, your loan amount will be released via your mobile wallet or bank account. For tuition and gadget loans, the funds are paid directly to the school or equipment supplier/merchant.
10. University of the Philippines - Diliman (UP Diliman) Tuition Fee Loan
Key Features:
Who can apply: All UP Diliman Students, excluding those taking non-degree programs
How much you can borrow: Up to 100% of the tuition
UP Diliman may have lower tuition compared to other premier universities in the Philippines. However, the fact remains that this school has a lot of underprivileged students who need financial backing. This student loan can lend all UP Diliman students up to 100% of their tuition. However, this program excludes cross-enrollees and students taking Certification in Professional Education or CPE.
Students can avail this program during the registration period until the last day of payment for the semester.
UP Diliman Tuition Loan Requirements
1x1 ID Photo
GSIS / SSS ID / any valid ID of parent / relative as co-debtor
How to Apply for an UP Diliman Tuition Fee Loan
Students will need to create a Student Learning Assistance System Online (SLAS) account and send their application via the platform. Don't forget to prepare your requirements.
11. University of the Philippines - Los Baños Student Loan Board Program
Key Features:
Who can apply: All UPLB students, excluding those taking non-degree programs or students with outstanding loan
How much you can borrow: Up to 80% of the total assessed fees
Interest rate: 6% per year
If you're studying at UPLB, you can apply for the SLB Program, a loan offered by the university's Office of Scholarships and Grants. Successful applicants are allowed to defer registration payment of up to 80% of the assessed fees during enrollment.
Nevertheless, you can enjoy a 100% loan provided that your request to avail of such is approved by the Chancellor. For you to be eligible for this loan tier, you must not be a current beneficiary of the Cash Loan Assistance Program (CLAP) except for the CHED-SAFE loan. Applicants must complete the request for this loan before the start of the student registration period (ideally a month prior to this period).
UPLB Student Loan Board Program Requirements
Updated personal information in UPLB's Student Academic Information System (SAIS)
Accomplished application form
Scanned copy of the student's co-debtor's valid ID (with clear picture and signature)
Electronic signature of the co-debtor
If applying for a 100% loan: formal letter addressed to the university's Chancellor that details the reason for the request and the specific date of loan settlement
How to Apply for UPLB Student Loan Board Program
To apply for the loan, students are required to fill out an application form found at the official website of UPLB Office of Student Affairs.[7]
12. De La Salle University (DLSU) Student Loan Program
Key Features:
Who can apply: Undergraduate and graduate students enrolled in DLSU with at least one term and don't have any unsettled loan with the university
How much you can borrow: Up to 100% of the student's total tuition and fees indicated on their Enrollment Assessment Form (EAF)
Interest rate: None but a 1% interest will apply in case of late payment
DLSU offers a short-term interest-free loan facility aptly called Student Loan Program or SLP. The SLP is designed solely for covering the cost of tuition and fees for a given term. Unlike other student loan programs, DLSU's SLP doesn't release the loan as cash. Instead, it applies the loan directly as payment to tuition and fees.
Effective A.Y. 2018-19, undergraduate students may apply for the loan once every academic year. Although, it must be noted that application for the succeeding terms will be subject for evaluation and availability of funds.
DLSU Student Loan Program Requirements
Accomplished application form
Scanned copy of the updated Enrollment Assessment Form (EAF)
For undergraduate students: Two original copies of SLP Promissory Note with parent's signature
For graduate students: Two original copies of SLP Promissory Note with student's signature and letter of reference from a full-time faculty member of the university
How to Apply for DLSU Student Loan Program
For this year, the student will need to fill out an online application form (which is a Google form) and attach their requirements. The result of the application will be sent to the student's email. Once approved, the student's EAF will be processed and the reference number will be coordinated with the school's accounting office.
Read more: How to Finance Your Child's College Education? Hear It From These Amazing Single Moms
How to Apply for a Student Loan in the Philippines
Here are the steps to get an education loan to cover the cost of your tuition and other school expenses.
1. Research on Student Loan Offers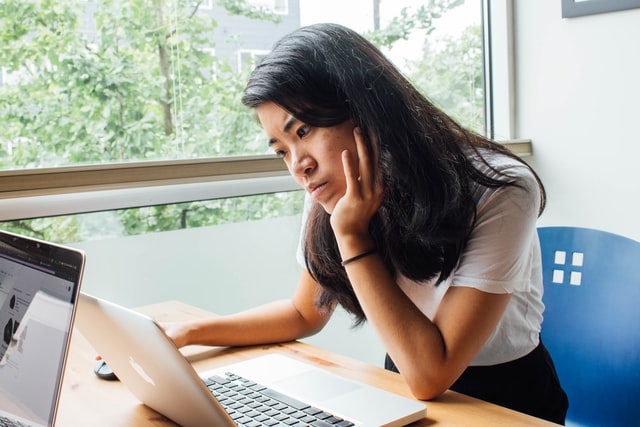 Unlike personal loans and payday loans, student loans are not popular among Filipinos, so it helps to do your research on the different Study Now, Pay Later programs available for college students like you.
2. Compare Student Loans in the Philippines
Private lenders and government institutions offer different interest rates. Student loans from the government are inexpensive in terms of fees but may require you to undergo a tedious application process. Sometimes, the struggle is worth the money you can save.
However, there are times when your access to resources limits you to student loans from banks and other private lenders. You should always take time to weigh all your options because practicality cannot be measured by savings alone.
To ensure you won't be burdened with loan repayments you can't afford, study each of your options carefully and then compare its features with other student loans. Particularly, look for these features:
Low interest rate, low fees, and no hidden charges – These will lower your cost of borrowing.
Loan amount – Compute how much you need to borrow and check if it's within the range that the lender is willing to lend.
Loan term – How soon can you fully pay off your student loan? If you need a long time for repayments, look for a lender that offers a longer term. Consider getting a student loan that allows you to start paying after you graduate or get a job.
3. Ask for a Sample Computation
Whether you love or hate math, you have to compute the monthly installment to know if you (or your parent) can afford it. Check the lender's website for a sample computation of monthly amortization. If it's not available online, inquire through the lender's customer service hotline or social media account.
Compute the cost of the full loan against the loan term, interest rates, and fees. Make sure there are no hidden charges. Applications for most student loans in the Philippines are free. Some fixers may offer to facilitate easy loan applications and may ask for money in return. Beware of individuals who pose as staff of any government agency or private institutions offering the student loan. These may ask for a commission or may even be a total scam.
4. Prepare Your Supporting Documents
Most college students are considered of legal age, but some lenders require the guidance of a parent or an older relative to serve as the guarantor for the loan. Parents may not apply as the primary borrower, but they can be responsible for their children's unpaid college loans, especially if they consented as a guarantor.
Some documents you should initially prepare:
Student ID
Birth certificate
Parent's marriage certificate
Form 137 or high school card
Clearance from the previous school
Certificate of graduation
Parent's ID
Parent's income tax return (ITR)
5. File Your Student Loan Application
Once you have all the requirements ready, submit your application to the student loan provider. Depending on the lender, you can apply for a tuition loan either online or in-person at the provider's office.
Tips to Remember When Applying for a Student Loan
Here are some quick tips to help you pick the right student loan plus tips for a faster student loan approval.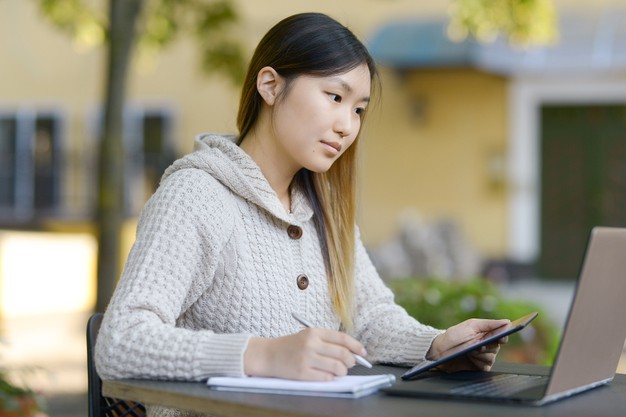 Here are some quick tips to help you pick the right student loan plus tips for a faster student loan approval.
Don't Fall for Loan Sharks
Students are easy prey for illegal lenders because of their lack of knowledge and experience. Never transact with lenders that charge a very high interest rate. Research the company's background and check if they have a lending license from the SEC.[10]
Maintain a Good Academic Performance
You might think that student loans need to be paid and should not require good grades. Remember that some lenders check borrower's grades in the previous year to see if they're capable of focusing on their studies and using the loan for educational purposes only. Your academic performance can also be used to evaluate your sense of responsibility as a borrower.
Check for Legitimate Links and Websites
Almost all transactions can be done online. To protect your privacy and personal information, make sure you're transacting through a legitimate website. Some fraudsters may not benefit from your loan but may use your identity to make fraudulent transactions.
Talk to Your Parents About the Loan Application
Involve your parents or guardians in your decision-making. If you're still living with your parents or relatives, discuss your plans of applying for an educational loan in the Philippines with them. Their wisdom and experience can help you make a good decision when it comes to selecting the right school, choosing the appropriate course, and applying for the best student loan with the lowest interest rates.
Even better, consult someone who's knowledgeable about student loans, such as a lawyer, accountant, or finance professional. Their opinions can guide you through choosing the best loan for you.
Final Thoughts
Student loans are financial aid that can ease the burden of paying for your education. These are a privilege you can grab to secure your future. Don't let your financial situation stop you from achieving your dreams. Legitimate student loans in the Philippines help students continue their college education and focus on their studies instead of worrying about how to fund their education.
Below is a list of other best personal loan companies and their loan features. Compare your options and apply through Moneymax!
Personal Loan Providers
Minimum Loan Amount
Minimum Annual Income
Approval Time

Citibank Personal Loan

₱

100,000

₱

250,000

Fast approval time in as fast as 24 hours

Note: This product is sold by Union Bank of the Philippines, using certain trademarks temporarily under license from Citigroup Inc. and related group entities.

Maybank Personal Loan



₱

50,000

₱

300,000

Apply for a loan online in just a few clicks

RCBC Bank Personal Loan



₱

50,000

₱

360,000

Get approved within 5 to 7 banking days

PBCOM Personal Loan



₱10,000

N/A

Get approved within 1 to 2 days
SB Finance Personal Loan




₱30,000

₱180,000

Get approved within 5 banking days

CIMB Bank Personal Loan



₱

30,000

₱

180,000

Apply within 10 minutes and get approved in 24 hours

HSBC Personal Loan



₱

30,000

₱

168,000

Get approved within 5 to 7 banking days

EastWest Bank Personal Loan



₱25,000

₱180,000

Get approved within five to seven banking days

BPI Personal Loan



₱

20,000

₱

300,000

Get approved within 5-7 banking days

CTBC Bank Personal Loan



₱2

0,000

₱

180,000

Get approved within 3 to 5 banking days

EasyRFC Multi-Purpose Loan




₱

10,000

₱

120,000

Fast approval time in as fast as 24 hours
Sources: