According to the National Economic Development Authority (NEDA), an average Filipino family of five needs a monthly income of around PHP 42,000 to survive.[1] Unfortunately, only half of the working population in the Philippines earns around PHP 44,600 per month, a little less than what's considered as the median salary in the country, which is PHP 48,200.[2]
Research further showed that if half of the working population is receiving less than the median salary, then around 22.7 million Filipinos may be dependent on salary loans,[3] like the Pag-IBIG salary loan, to cover their expenses.
This year, Pag-IBIG also announced that cash loans released for its member-borrowers amounted to PHP 36.50 billion.[4] With Pag-IBIG extending its cash loan payments from two years to three years,[5] borrowers can take advantage of the Pag-IBIG salary loan to cover financial emergencies and other urgent expenses.
Interested to apply? Here's a quick guide on the Pag-IBIG Salary Loan.
What is a Pag-IBIG Salary Loan?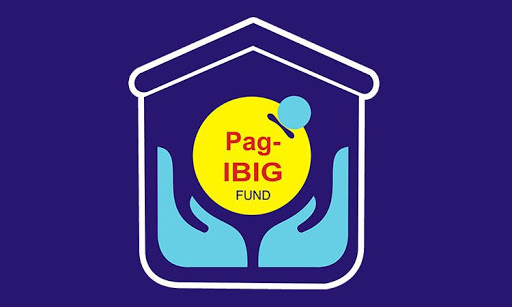 The Pag-IBIG Salary Loan, also known as the Pag-IBIG Multi-Purpose Loan, is a cash assistance program every Pag-IBIG member can choose to avail. If you're a qualified member, you can borrow up to 80% of your Pag-IBIG regular savings and have your loan processed in as fast as two days.
And since this is a multi-purpose loan, you can apply and use it to pay for:
Home improvement
Business capital
Medical expenses
Education-related expenses like tuition and miscellaneous fees
Home appliances and furniture
Utility bills
Credit card balances
Travel
Special events
How to Compute Pag-IBIG Salary Loan Amount
Calculations are made according to the individual's membership term multiplied by his/her monthly contribution. From there, a 60% loan factor is applied.
For example, an individual who has been a Pag-IBIG member for 24 months can only loan PHP 2,880. The computation is as follows:
24 months (total Pag-IBIG membership contribution) x PHP 200 (monthly contribution) x .60
The amount you can loan increases as your monthly contributions increase, and so does the loan factor. An employee who has made contributions for 120 months or more can take out a loan at an 80% factor.
What if you have an existing loan? How much would be your maximum loanable amount?
You can still apply for a Pag-IBIG Salary Loan even if you have existing loans with Pag-IBIG, like a Calamity Loan. Your loanable amount will be the difference of your current loan balance and 80% of your contribution's Total Accumulated Value (TAV).
Read more: How to Check if Your Employer is Paying Your Pag-IBIG, PhilHealth, and SSS Contributions
How to Apply for a Pag-IBIG Salary Loan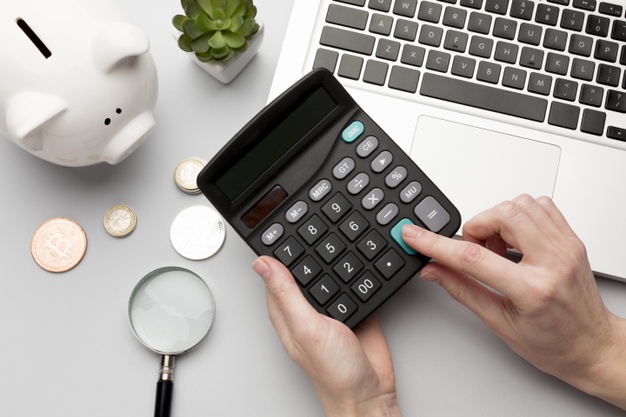 Pag-IBIG Salary Loan Eligibility
To qualify for a Pag-IBIG Salary Loan, Pag-IBIG Fund members need to accomplish the following requirements:
Have a total Pag-IBIG Fund savings of PHP 4,800 or at least 24 monthly Membership Savings (MS)
Have made at least one Membership Savings within the last six months, as of month prior to date of loan application
Submit of sufficient proof of income
Note that Pag-IBIG members with an existing Pag-IBIG Housing Loan or Pag-IBIG Calamity Loan must not have a default account on the date of application.
Pag-IBIG Salary Loan Requirements
Photocopies of two valid photos and two signature-bearing IDs
Latest payslips equivalent to a month's wage
An accomplished Pag-IBIG Multi-Purpose Loan Application form[6]
You also need to be an active Pag-IBIG member at the time of loan application, with at least five monthly contributions for the last six months. The application form will require your employer's information, so be sure to secure the following data as well:
Signature of Office Head/ or Authorized Representative
Employer/Company Name
SSS/GSIS No.
Agency Code and Branch Code
When you have all of these, submit your documents to your HR department and coordinate your application with them. If you're self-employed, visit a Pag-IBIG branch near you and have your documents processed for approval.
You can also apply for loan renewal later on, though it will require six months' worth of payments toward your existing loan plus the outstanding balance with accumulated interest. Penalties and charges will be deducted from the new amount you take out.
The borrower's penalty will be charged 1% of the unpaid amount for each day of non-payment.

How to Apply for a Pag-IBIG Salary Loan Online
Due to the pandemic, Pag-IBIG announced that it has started accepting loan applications online. For employed members, the process is still the same: submit your requirements to your HR department and have them work on your application.
You can also apply for a Pag-IBIG Multi-Purpose Loan and other short-term loans using the Virtual Pag-IBIG platform. Just register for an account and apply for a multi-purpose loan from there.
For self-employed members, all you have to do is fill up the application form, save it as a PDF file, and send it to the following Pag-IBIG email addresses. Also, attach a photocopy of your valid ID (front and back).
| Pag-IBIG Email | Areas Being Served |
| --- | --- |
| ncrnorth@pagibigfund.gov.ph | GMA Kamuning, Quezon Avenue, Commonwealth Avenue, Cubao, Marikina, Caloocan – EDSA, Valenzuela, Pasig, Mandaluyong - Shaw Zentrum and Antipolo branches |
| ncrsouth@pagibigfund.gov.ph | Makati-Buendia I, Binan, Makati-Ayala Avenue, Makati-Buendia II, Makati-JP Rizal, Taguig - Gate 3 Plaza, Guadalupe-EDSA, Muntinlupa, SM Aura, Intramuros, Sta. Mesa, Binondo, Pasay, Las Pinas-Robinsons Place, Paranaque, Imus, Rosario, and Dasmarinas branches |
| Ilocos@pagibigfund.gov.ph | La Union, Laoag, Vigan, Dagupan, Urdaneta, and Baguio branches |
| cagayanvalley@pagibigfund.gov.ph | Tuguegarao, Solano, and Cauayan branches |
| centralluzon@pagibigfund.gov.ph | San Fernando, Tarlac, Angeles, SBMA, Balanga, Malolos, Baliwag, Cabanatuan, and Meycauayan branches |
| southerntagalog@pagibigfund.gov.ph | Lucena, Batangas, Lipa, Calamba, San Pablo, Sta. Rosa, Calapan, and Palawan branches |
| bicol@pagibigfund.gov.ph | Legazpi and Naga branches |
| centraleastvisayas@pagibigfund.gov.ph | Cebu-Ayala, Dumaguete, Talisay, Toledo, Cebu-Colon, Mandaue, Danao, Mactan, Tagbilaran, Tacloban, Calbayog, and Ormoc branches |
| westvisayas@pagibigfund.gov.ph | Iloilo-Manduriao, Iloillo-Molo, Kalibo, San Jose de Buenavista, Roxas, Bacolod, Kabankalan, and Sagay branches |
| northmindanao@pagibigfund.gov.ph | CDO-Lapasan, CDO-Carmen, Valencia, Butuan, San Francisco, Surigao, and Iligan branches |
| westmindanao@pagibigfund.gov.ph | Zamboanga, Dipolog, and Pagadian branches |
| southwestmindanao@pagibigfund.gov.ph | Davao-Bajada, Davao-Matina, Davao-Lanang, Digos, Tagum, Panabo, General Santos, Polomolok, Koronadal, Kidapawan, and Cotabato branches |
Members with a Pag-IBIG Loyalty Card Plus or cash cards can also apply for a Pag-IBIG salary loan by uploading the duly accomplished loan application form and all other requirements. However, members with a Pag-IBIG Loyalty Card can only complete the application form online if their employer is enrolled in the Virtual Pag-IBIG for Employers.
Pag-IBIG Salary Loan Term and Modes of Release
When you receive approval for your Pag-IBIG Salary Loan application, you may choose from any of the following modes of loan release:
Crediting to your disbursement card
Check issuance
Bank transfer through Land Bank, DBP, or UCPB cash card
Loan issuance to your Pag-IBIG Loyalty Card Plus
How to Speed Up Your Pag-IBIG Salary Loan Application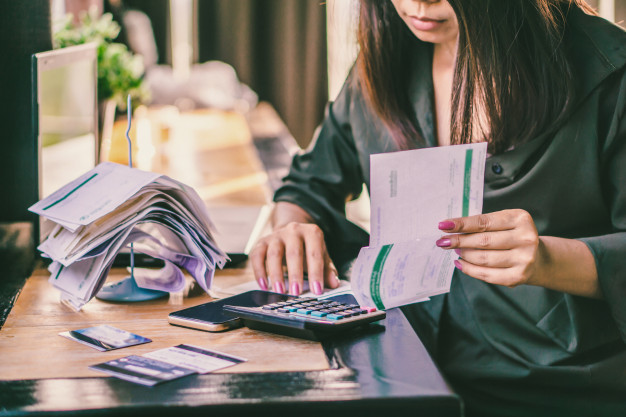 Need cash fast? For a faster loan process, do the following:
Consolidate the places you've worked at through Pag-IBIG. This means taking the time to request the workplace consolidation form and making sure that the agency has a complete record of your work history. If you've worked in one general area throughout your career, you can cut your loan's processing time to as short as three days.
FPF400[7] allows Pag-IBIG members to transfer their membership records and loan details, effectively consolidating all their information and making it easier for the agency to process the loan.
You can get this form online to submit to your nearest Pag-IBIG branch along with other loan requirements.
Where to Pay Your Pag-IBIG Salary Loan
Paying your loan on time is important to avoid debt and high interest rates. Borrowers can pay their Pag-IBIG Salary Loan over a maximum period of 24 months with a grace period of two months.
But just recently, Pag-IBIG has extended its payment term from two years to three years to give borrowers more time to pay off their loans and make their monthly payments lower.
Employed members can pay for their loan through salary deduction while individual payers or voluntary members can pay over the counter and directly in a Pag-IBIG office.
Related Articles: 9 Pag-IBIG Benefits You Probably Didn't Know Yet
Pag-IBIG Salary Loan FAQs
1. How much is the interest rate of the Pag-IBIG Salary Loan or MPL?
The interest rate is 10.5% per annum. Although Pag-IBIG may be earning from all types of loans extended to its borrowers, it's a good thing to know that member-borrowers receive a portion of these earnings in the form of dividends.
2. When can I renew my Pag-IBIG Salary Loan?
You can renew your salary or multi-purpose loan after paying an amount equivalent to six monthly installments. However, you may also need to check if you're eligible for a renewal. But once your renewal application is approved, your remaining balance from your existing loan will be deducted from your new loan.
3. How long can I pay my Pag-IBIG Salary Loan?
Borrowers can now pay off the loan for up to three years. If you didn't indicate the term, you can pay off the salary loan in three years as default.
4. What happens if I don't pay my monthly amortizations on time?
Delay in monthly payments will be penalized daily with one-twentieth of one percent (1/20 of 1%) of the unpaid amount.
5. What if my employer failed to pay my Pag-IBIG Salary Loan installment payment?
Borrowers who failed to pay on time will still be charged with penalties. However, the penalty will be reversed upon submission of proof that the employer is at fault. The employer will be charged with one-tenth of one percent (1/10 of 1%) per day of delay.
6. Can my MPL balance be offset against my TAV?
Yes. Your unpaid MPL balance will be offset against your TAV for the following reasons:
Death of a member's immediate family member
Total disability or insanity
Separation from service due to health reasons
Unemployment
Critical illness
Repatriation (OFW)
7. When can I pay directly to Pag-IBIG if my Salary Loan or MPL is initially set through salary deduction?
You can pay your MPL directly to Pag-IBIG if you:
are suspended from work
incurred leave of absence without pay
cannot cover your monthly installment payments because your take-home pay is not enough
Final Thoughts
Paying your Pag-IBIG contributions can be very rewarding especially if you take advantage of financing programs like the salary loan or multi-purpose loan. Aside from low interest rates, Pag-IBIG also allows for restructuring programs and payment extensions depending on your situation. Thus, you can still achieve your financial goals even in times of crisis when funding solutions are limited.
Of course, you may experience things differently depending on where you apply for your Pag-IBIG Salary Loan. You may encounter complaints about delays in processing or other issues. In cases like these, the agency recommends that you reach out via their help desk, either via e-mail (publicaffairs@pagibigfund.gov.ph) or over the phone via the (02) 724-4244 hotline.
Personal Loan Provider
Features
Citibank Personal Loan



Fast approval time in as fast as 24 hours
Loan amount of up to ₱2 million
Flexible payment terms of up to five years

EasyRFC Multi-Purpose Loan



Fast approval time in as fast as 24 hours
High loan amount of up to ₱3 million
Payment term of up to 12 months

SB Finance Personal Loan



Get approved within five banking days
High loan amount of up to ₱2 million
Flexible payment terms of up to 36 months

TALA Personal Loan





Fast approval time in as fast as 24 hours
Quick cash loan up to ₱15,000
24/7 application using an Android phone
Sources: