Emergencies happen. The sudden hospitalization of a loved one, unexpected school expenses, job loss, and even home or car repairs after a typhoon will catch you off guard. But if you're lucky enough to have an emergency fund, chances are you'll be able to get past these financial snags.
Not all of us, however, have a robust and steady reserve of money on standby. There may come a time when your emergency fund will not suffice. In this case, the only option you have is to turn to a fast cash loan provider.
If you've been thinking about how to get a loan quickly, don't worry—we have you covered. We've pulled together a comprehensive guide on the basics of fast cash loans in the Philippines. We've also included a list of the best quick cash loans in the Philippines you may want to consider.
What are Fast Cash Loans?
Fast cash loans are salary loans and personal loans that can be approved in as fast as 10 minutes to just a few days. Various lenders in the Philippines offer this type of loan, from local cooperatives to large commercial banks.
Because this type of loan is processed fast, you get immediate access to funds exactly when you want or need them, making it the ideal financial support for emergencies.
Related reading: 5 Convenient Ways to Borrow Money for an Emergency
Are Online Loans Legal in the Philippines?
You may be wondering, "Are fast cash loans legit?" This question can only be answered by looking at your lender.
Sketchy lenders, or loan sharks, usually have high interest rates. Dealing with this type of lender can get you into deep water, as paying high interest on top of your principal may exhaust your financial resources.
But if you're working with a reputable bank or lending/financing company, you have the assurance that its product is legitimate.
How Do Fast Cash Loan Applications Work?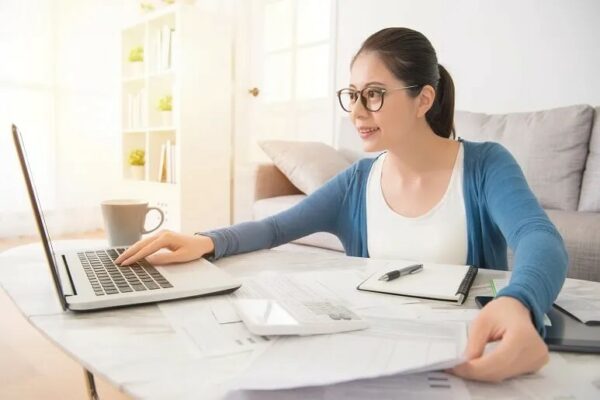 To ensure that the fast cash loan will be granted to the applicant as quickly as possible, the lender may employ a streamlined procedure like this:
1. The borrower fills out a registration form at the lender's office or via the lender's website or fast cash loan app in the Philippines.

2. The borrower submits the loan requirements. If you're applying online, you'll need to upload a photographed or scanned copy of the required documents.

3. If your application is approved, you may receive the loan amount on the spot. Otherwise, you'll have to wait one to three days for the loan disbursement. Expect a longer wait time if you're borrowing a large amount of money, as expensive loans need more careful validation.

4. You can either pick up the cash at the lender's office or have it deposited into your nominated bank account.
Note that even if it's fast cash lending, the process may vary from one organization to another. So we recommend that you check with your potential lender.
The repayment of the loan will depend on the terms of the agreement or the nature of the loan. For instance, if you applied for fast cash loans with monthly payments, you'll pay on a specific day of the month until you fully pay off the loan. If you applied for a payday/salary loan, you're expected to return the borrowed money on the next payday.
Where Can I Get

Legit Quick Cash Loans in the Philippines?
Always stay on the safe side, so deal only with reputable banks or lending companies. Here are some legit providers of fast cash in the Philippines you may want to include in your list.
✔️ Citibank Personal Loan
The Citi Personal Loan is often considered one of the best in the market. This fast cash online loan offers a high loan amount, flexible repayment terms, and a fast cash interest rate that's easy on the pocket.
Loan amount:

Up to ₱2 million

Monthly add-on interest rate:

1.29%

Approval time:

As fast as 24 hours

Payment terms:

Up to five years

Features:

No collateral needed

; ideal for starting a business, buying or renovating a home, funding vacations, and other major milestones you want to achieve this year
Note: This product is sold by Union Bank of the Philippines, using certain trademarks temporarily under license from Citigroup Inc. and related group entities.

Fund Your Goals with a Citi Personal Loan

Achieve your financial goal—whether it's a new business, vacation, home improvement, car purchase, or tuition payment—with a personal loan from Citibank.

Borrow up to ₱2 million, enjoy a low interest rate, and pay for your loan for up to five years. If you apply for a Citi Personal Loan through Moneymax until March 31, 2023 (and get approved subsequently), you'll get rewards worth up to ₱10,990! Promo terms and conditions apply.

Note: This product is sold by Union Bank of the Philippines, using certain trademarks temporarily under license from Citigroup Inc. and related group entities.
✔️ EasyRFC Multi-Purpose Loan
If you're dealing with a minor financial inconvenience that doesn't require a huge amount of cash, Radiowealth Finance Corporation's EasyRFC Multi-Purpose Loan may be the right cash loan for you. Nevertheless, this quick cash loan online may also help you with critical emergencies.
Loan amount:

₱10,000 to ₱250,000

Interest rate:

Varies on the amount borrowed and repayment period

Approval time:

As fast as 24 hours

Payment terms:

Up to 36 months

Features: Ideal for kids' tuition needs, car repairs, gadget acquisition, travel funding, home improvement, special occasions, and medical bills

✔️Tonik Quick Loan
Need a fast cash loan where you can apply in minutes and get the cash ASAP? Check out Tonik's Quick Loan, a personal loan you can easily apply for online.
You only need a Tonik bank account and a valid ID to apply. If you qualify for a Tonik Quick Loan, you can get approved within 30 minutes and receive your cash immediately, provided you've completed all the post-approval requirements.
Loan amount:

₱5,000 to ₱50,000

Interest rate:

7%

Approval time:

As fast as 30 minutes

Payment terms:

Six to 24 months

Features: No collateral and no credit history needed, fast approval, real-time loan disbursement, flexible payment date
✔️ Tala Cash Loan
On-the-go cash assistance has never been more convenient with Tala Cash Loan. This is because you can apply for this instant cash loan using your Android smartphone. Plus, the requirements are not that complicated. This loan is ideal for unexpected yet minor financial problems.
Loan amount:

₱1,000 to ₱15,000

Interest rate:

Starts at 9%

Approval time:

Less than 5 minutes

Payment terms:

Up to 60 days

Features:

Apply for a loan anytime, anywhere (24/7); no collateral needed; ideal for immediate cash needs, such as groceries and tuition

✔️ CIMB Personal Loan
CIMB offers a seamless all-digital loan application, which takes only 10 minutes, through the CIMB Bank PH mobile app. The digital bank also has some of the most flexible loan terms (up to five years) and the lowest interest rates in the market.
On top of that, the approval and disbursement times won't keep you waiting for the cash you need to borrow. Approval takes up to two banking days. Enjoy instant disbursement if you choose to have your loan proceeds credited to your CIMB Bank savings account. Disbursement to other banks happens within one to two banking days.
Loan amount:

₱30,000 to ₱1 million

Interest rates:

Monthly add-on rate: 1.12% to 1.95% (Annual contractual rates: 24%, 30%, or 36%)

Approval time:

Up to two banking days

Payment terms:

12 to 60 months

Features:

Quick and

easy loan application process

; no credit card needed (compared to other banks); no collateral needed; ideal for hospitalization, major car repairs, and new business

✔️ Blend PH Personal Loan
Need a personal loan with a quick online application process and approval time? Blend PH, a peer-to-peer (P2P) lending platform in the Philippines, fits the bill. A Blend Personal Loan is also ideal if you're looking for high loan amounts and flexible payment terms.
Loan amount:

₱50,000 to ₱2 million

Interest rate:

1.5%, 2%, or 3% per month

Approval time:

Less than 48 hours

Payment terms:

12, 18, 24, and 36 months

Features:

No collateral needed; ideal for major emergencies, such as hospitalization, car repairs, new business, and even travels
✔️UnionBank Quick Loan
Another instant cash loan option you can consider is the UnionBank Quick Loan, a fully digital loan program exclusively offered to pre-qualified UnionBank deposit account holders.
UnionBank customers who get approved for a Quick Loan can receive the cash in their account in as fast as 60 seconds.
To apply, log in via the Quick Loan website[2] provided on the notification email or SMS. Enter the invite code, the last five digits of the ATM payroll or 12-digit payroll account number, plus your mobile number and email address. You can also apply using UnionBank Online.
Loan amount:

₱1,000 to ₱1 million

Interest rate:

Will be provided in the Quick Loans Promissory Note and Disclosure Statement

Approval time:

As fast as 60 seconds

Payment terms:

Up to 12 months

Features:

Fast way to get cash, hassle-free online application, ideal for immediate cash needs
✔️ UnaCash Loan
If you're looking for fast cash loans, check out UnaCash, an all-digital cash loan app perfect for your urgent cash needs.
UnaCash offers competitive interest rates, a quick online application, and fast loan approval. That means you don't need to visit the bank and submit a ton of paperwork because you can do everything on its mobile app. Borrow anywhere from ₱1,000 to ₱50,000 and pay for up to six months.
To apply, you only need to be at least 18 years old with a mobile number and a valid email address.
Loan amount:

₱1,000 to ₱50,000

Interest rate:

0% to 16% depending on the borrower's credit score

Approval time:

Within 24 hours

Payment terms:

Up to six months

Features:

Convenient application via your mobile phone, no bank visit required, fast loan approval, UnaCash Credit Line, repeat loans for borrowers with good credit standing
How to Qualify for Fast Cash Loans in the Philippines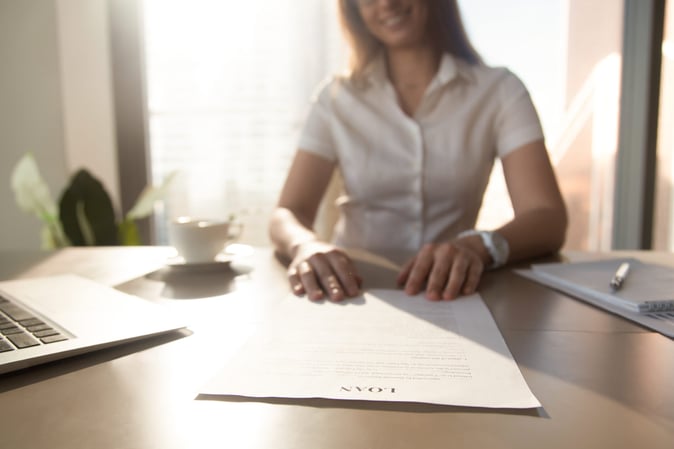 Major banks and lending institutions usually have straightforward requirements so that they can quickly facilitate the approval and release of cash.
Fast Cash Loan Requirements
Here are the usual required documents for quick cash loans in the Philippines:
Filipino citizen
At least 21 years old and not more than 60 years old at the maturity of the loan
Have a stable source of income
Must be able to present the following:

Valid government-issued ID(s) with picture
Proof of income (payslips, ITR, among others)
Certificate of Employment (for employees)
Business Registration Documents, such as DTI and SEC Certificates (for business owners)
Note that the number of requirements will depend on your lender, so get in touch with them to learn more.
Reminders Before Applying for a Fast Cash Loan in the Philippines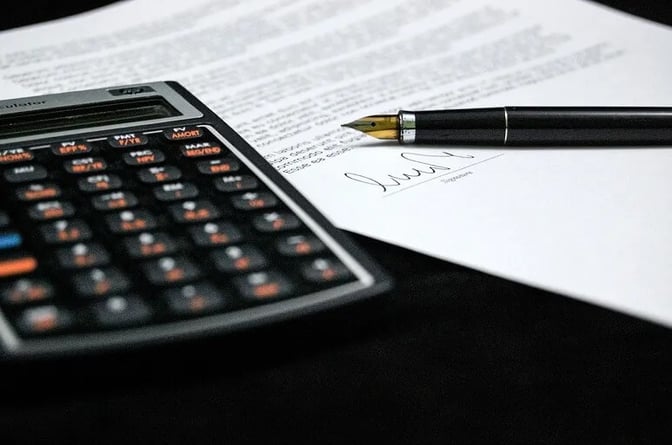 If you want a successful application for fast cash loans in the Philippines, take note of the following tips.
1. Compare Your Options
Not all fast cash loans are created equal. Each is created for a specific purpose, so weigh your options carefully. That way, you'll get the loan that suits your budget and lifestyle.
If you're having difficulty listing down and comparing different offers, you can use Moneymax's loan comparison tool. With this convenient procedure, you can apply for a personal loan online as soon as you find the best loan.
2. Only Borrow What You Can Pay
Some borrowers struggle to repay a fast cash loan. This is because they didn't accurately calculate the needed amount and plan how to pay it on time.
Be realistic about the amount of money you're borrowing, so you can avoid high interest rates. Use your lender's loan calculator to give yourself a solid idea of the costs you're going to cover.
3. Check the Fees That Come with the Loan
Other than the fast cash interest rate, you may pay other fees at the start or during the loan term. For instance, some banks will require you to cover processing fees and documentary stamp taxes. These usually are deducted from the loan proceeds.
Other fees to take note of are disbursement fees, late charges, returned check fees, and even judicial and attorney's fees, just in case you default on your loans.
4. Check Your Credit Score
Some banks and lenders may run a credit score check. This is because they want to determine if you're capable of handling the borrowed money responsibly. Remember that interest rate and repayment terms may also be based on this score alone.
Good credit scores may reward you with lower interest rates and lenient payment terms. Not-so-favorable credit scores may lead to the rejection of your application. However, if your application has been approved despite the score, expect to pay a higher interest rate.
5. Avoid New Cash Loans
Until you've fully paid off your loan, try to avoid taking out another loan. This will help you manage your finances better and ensure you won't feel overwhelmed with multiple loan repayments.
6. Keep a Good Payment Record
If you've been approved for a fast cash loan, make sure to pay your loan on time. Aside from avoiding the hefty late payment charges, you're also keeping a good record with the bank or loan provider. This will be very beneficial if you need to reloan in the future as you can enjoy automatic approval.
Final Thoughts
Fast cash loans may save your day, especially if you've already exhausted your financial resources. But don't just go for the first lender that comes your way. It's essential to be discerning with your options, as it will help you save a lot of money in the long run.
Find the Best Loan for You Today
If you want to learn more about easy loans in the Philippines and some money-saving techniques, feel free to browse our articles. You may also check out other legit personal loan options you can apply for below.
Personal Loan Providers
Minimum Loan Amount
Minimum Annual Income
Approval Time

Citibank Personal Loan

₱

100,000

₱

250,000

Fast approval time in as fast as 24 hours

Note: This product is sold by Union Bank of the Philippines, using certain trademarks temporarily under license from Citigroup Inc. and related group entities.

Maybank Personal Loan



₱

50,000

₱

300,000

Apply for a loan online in just a few clicks

RCBC Bank Personal Loan



₱

50,000

₱

360,000

Get approved within 5 to 7 banking days

PBCOM Personal Loan



₱10,000

N/A

Get approved within 1 to 2 days
SB Finance Personal Loan




₱30,000

₱180,000

Get approved within 5 banking days

CIMB Bank Personal Loan



₱

30,000

₱

180,000

Apply within 10 minutes and get approved in 24 hours

HSBC Personal Loan



₱

30,000

₱

168,000

Get approved within 5 to 7 banking days

EastWest Bank Personal Loan



₱25,000

₱180,000

Get approved within five to seven banking days

BPI Personal Loan



₱

20,000

₱

300,000

Get approved within 5-7 banking days

CTBC Bank Personal Loan



₱2

0,000

₱

180,000

Get approved within 3 to 5 banking days

EasyRFC Multi-Purpose Loan




₱

10,000

₱

120,000

Fast approval time in as fast as 24 hours
Sources: