Financially tough situations happen to the best of us. There's no telling if or when your car will break down or your house plumbing will burst. And sometimes, even if you have an emergency fund, it's not enough to cover everything.
A cash loan can help you deal with unforeseen financial dilemmas. The problem is, many lenders require borrowers to have a bank account.
Not to worry, as there are a few ways to apply for cash loans without a bank account. Read through this guide to learn more.
Why Do Lenders Require a Bank Account?
Banks and other financial institutions in the Philippines usually ask for a bank account from prospective borrowers. A bank account serves as proof to the lenders that you have a regular income. Furthermore, it signifies that you are less of a credit risk[1] and have the money to repay a personal loan.
It also shows that you're responsible enough with your personal finances to keep your money in the bank. This is why banks require loan applicants, especially those with unsteady income like freelancers and entrepreneurs, to submit bank statements. Having a bank account assures lenders of your capacity to repay a loan.
In addition, lenders use their borrowers' bank accounts to transfer their loan proceeds. It's a faster, simpler, and more secure disbursement process than issuing a check or asking customers to personally claim the funds.
Can I Get a Loan Without a Bank Account?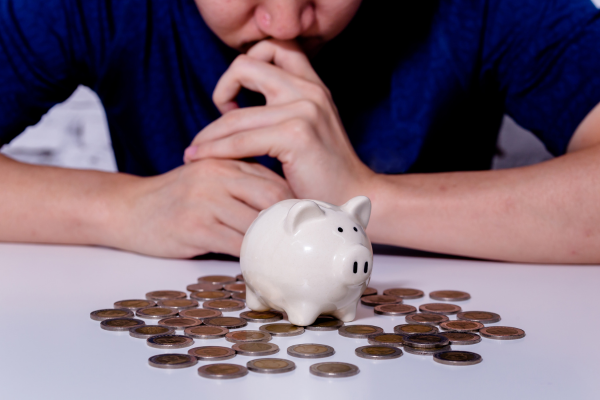 Yes, you can get cash loans without bank accounts. However, your choices are limited to short-term loans with smaller loanable amounts. Longer-term loans, which allow flexibility in terms of repayment periods, are harder to come by.
For borrowers without bank accounts, lenders usually ask for more requirements to verify income and evaluate their capacity to pay back their loans.
Advantages of Getting Cash Loans Without a Bank Account
Applying for cash loans without a bank account comes with the following advantages:
👍 No Need to Interact with Banks
When you're dealing with lenders offering quick cash loans without a bank account, you won't have to face a bank officer who asks a lot of questions. Depending on the type of lender, you just need to complete an application form and submit your requirements.
👍 Transactions Can be Processed Online
These days, there's a wealth of mobile apps and platforms that process easy cash loans without a bank account online. This means that you don't have to leave the comforts of your home to borrow money.
One of the best things about online lenders is that they also offer loans for the unemployed with no bank account in the Philippines. The requirements are usually relatively easy. Just submit a picture of your valid ID and a selfie, and you're good to go.
👍 No Collateral Needed
This may depend on your lender, but it's possible to enjoy a no-collateral[2] term when applying for a cash loan without a bank account. Online lenders, for example, won't ask you to surrender your assets in exchange for cash.
Disadvantages of Getting Cash Loans Without a Bank Account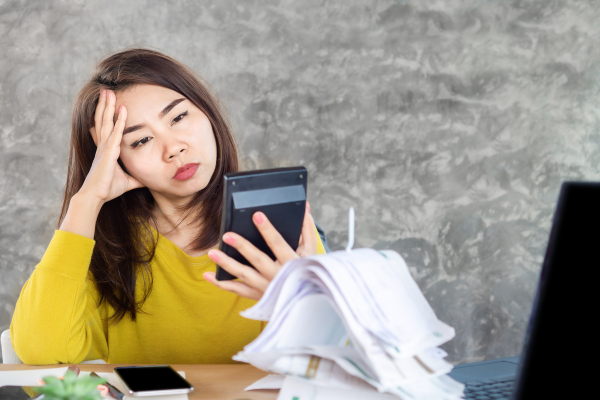 Before you settle for quick cash loans without a bank account in the Philippines, understand the drawbacks that you'll encounter. Here are some of them:
👎 High Interest Rates
Some cash loans without a bank account are unsecured, meaning there's no collateral involved. In turn, the lender may impose a high interest rate, which ultimately means high repayments. On some occasions, this rate is much higher than those of bank loans.
👎 Smaller Loan Amounts
If you're applying for an easy cash loan online without a bank account, you may want to temper your expectations. As mentioned earlier, this type of loan usually has lower loanable amounts. Nevertheless, the lender may increase your credit limit if you pay your dues on time.
👎 Risk of Data Breach
Using apps that offer quick cash loans without a bank account means you're sharing sensitive data with them. If you fall prey to a shady app, your data may be stolen. When dealing with an online app, make sure that it's registered with the Securities and Exchange Commission (SEC).
👎 Collateral May be Necessary
Some modes of quick cash loans without a bank account may require collateral. These include pawn shops that need assurance that you'll pay it back.
Cash Loans Without Bank Account:

4 Top Options
Thankfully, there are a few channels through which you can apply for quick cash loans without a bank account in the Philippines. Check out the following:
📌 Sangla/Pawn Loans
Wondering how to get a cash loan without a bank account? Pawn shops won't ask for your bank account or any bank-related document when you get a pawn loan.
They don't even care about your income, credit history, and loan purpose. As long as you have a valuable item to pawn, a pawn shop can lend you money for a short period.
Even if you fail to pay back the money, the pawn shop won't run after you. It can simply sell your pawned item to recover the funds. However, this means you run the risk of never getting your valuables back.
Cebuana Lhuillier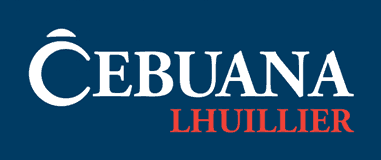 You can pawn gold, diamond, and platinum jewelry. Cebuana Lhuillier also accepts watches, as well as cell phones and laptops.
Cebuana has more than 3,000 branches in the Philippines, so you can easily find one in your location. It also offers appraisal rates that are 30% higher than other pawn shops.
Villarica
Villarica is another trusted pawn shop with a wide network of more than 600 branches across the country. It boasts high appraisal rates and quick loan approvals, claiming that it approves loan applications within five minutes.
Palawan Pawnshop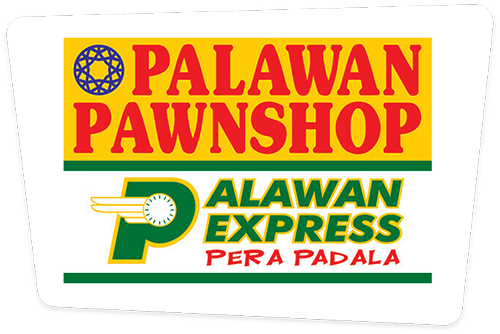 With more than 3,300 branches nationwide, Palawan Pawnshop is easily one of the strongest pawn shops out there. It offers high appraisal and low interest rates across its four-tiered customer packages. Keep in mind that all Palawan Pawnshop branches only accept genuine gold jewelry items as pawn guaranty.
PawnHero
If you prefer convenience, you can pawn your items online via PawnHero. However, it also accepts walk-in customers at its office.
This pawn shop accepts a wide range of items, such as jewelry, designer bags, designer shoes, belts, watches, laptops, tablets, smartphones, cameras, gaming consoles, televisions, soundbars, precious metals, gemstones, and more.
PawnHero approves loan applications as fast as one day.
📌 Online Lending Platforms
Using your smartphone or computer, you can easily get a loan without a bank account. All you need to do is download an online lending app or sign up on the lender's website. Below are some of the most popular options:
UnaCash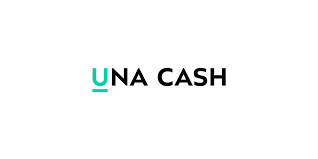 At UnaCash, you can apply for a cash loan of up to ₱50,000. Payment terms are flexible, giving you an option of up to six months. The interest rate starts from 0% to 16%, depending on your credit score.
Approval is also pretty fast, as UnaCash claims that it approves applications within 24 hours.
ACOM Consumer Finance Corporation
ACOM's REVOMAX Loan is an attractive option for those who need a higher loanable amount. Its credit limit can be increased up to ₱500,000, depending on your evaluation. The interest rate is around 4.9%.
You can apply online and get the proceeds via LBC, GCash, or Maya.
Tala
An inclusive lending app designed for the masses, Tala lets you borrow up to ₱25,000 with fees as low as ₱5 per day. Repayments are flexible, with options starting from one day to 61 days.
GCash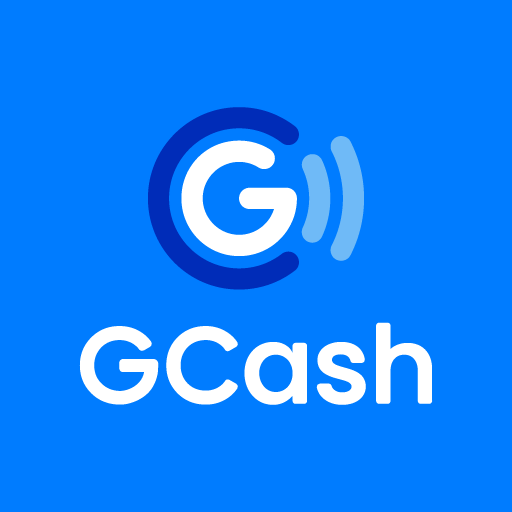 GCash isn't only a mobile wallet but also a lending platform. It offers loan products through GLoan.
With GLoan,[3] you can borrow up to ₱125,000 with an interest rate of 1.59% per month. No additional documents are needed. Your application will most likely get approved if you have a high GScore, which is determined by how active you are on GCash.
If your application is approved, the loan proceeds are sent straight to your GCash account.
📌 Family and Friends
Sometimes, the most reliable source of quick cash loans without a bank account in the Philippines is just around the corner. Your parents, siblings, relatives, or friends can save you from the high interest rates of banks and payday lenders.
More often than not, lending cash to family and friends is a sign of goodwill. However, don't abuse this privilege.
Before you go about it, discuss clear repayment terms to avoid conflicts down the road. Signing an agreement is also a good idea.
📌

Paluwagan
Paluwagan is a way of saving money wherein a group pools their cash together and takes turns receiving the lump sum of the collected money. The payout or sweldo can be released weekly or monthly, depending on the terms agreed upon by the group.
If you're in need of money, ask your co-member to switch payout schedules so you can receive the money first. While it's not technically a loan, you get access to much-needed funds.
Related reading: 5 Convenient Ways to Get an Emergency Loan in the Philippines
Final Thoughts
Don't despair. You can get quick cash loans without a bank account in the Philippines. But even if a loan with no bank account can help you get out of a tight financial spot temporarily, consider its risks carefully. Be wary of non-traditional loans that expose you to scams.
To get lower rates and better deals when it comes to loans, your best bet is still to open a bank account and improve your credit score. Yes, these take time and a bit of money. But they're easier to deal with than unpaid loans with interest rates you can't afford.
Once you have a bank account, consider the personal loan options below and apply easily through Moneymax:
Personal Loan Provider

Minimum Loan Amount

Maximum Loan Amount

Minimum Annual Income

Approval Time

Metrobank

₱20,000

₱1 million

₱350,000

7 days

BPI



₱

20,000

₱2 million

₱

300,000

5 to 7 banking days

EasyRFC

₱

10,000

₱150,000

₱

120,000

As fast as 24 hours

Maybank



₱

50,000

₱1 million

₱

300,000

Apply online in just a few clicks

RCBC



₱

50,000

₱1 million

₱

360,000

5 to 7 banking days

SB Finance




₱30,000

₱2 million

₱180,000

5 banking days

CIMB



₱

30,000

₱1 million

₱

180,000

24 hours

HSBC



₱

30,000

₱500,000 or 3x gross monthly salary, whichever is lower

₱

168,000

5 to 7 banking days

CTBC



₱2

0,000

₱1 million

₱

180,000

3 to 5 banking days
Sources: