Do you have a cash emergency? Is taking out a loan your only option? There's no telling when a financial emergency might pop up. And sometimes, even if you have savings for such instances, it's still not enough to cover everything. It's a tough situation to be in, which is why loans without bank account can be very useful, too.
Find out your alternative options for obtaining a cash loan without bank account need. And learn why a bank account is often needed in loan applications as well.
Why Do Lenders Require a Bank Account?
Banks and other financial institutions in the Philippines usually ask for a bank account from prospective borrowers. This is because a bank account is your proof to the lenders that you have a regular income. Furthermore, it signifies that you're less of a credit risk[1] and have the money to repay a loan.
It also shows that you're responsible enough with your personal finances to keep your money in the bank. This is why banks require loan applicants, especially those with unsteady income like freelancers and entrepreneurs, to submit their bank statements. Having a bank account assures lenders of your capacity to repay a loan.
In addition, lenders use their borrowers' bank accounts to transfer their loan proceeds. It's a faster, simpler, and more secure disbursement process than issuing a check or asking customers to personally claim the funds.
Can I Get a Loan Without a Bank Account?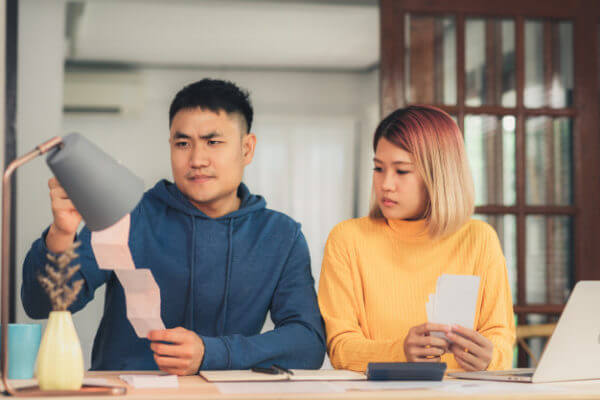 Yes, you can get cash loans without bank accounts needed. However, your choices are limited to short-term loans with smaller loanable amounts. Longer-term loans, which allow flexibility in terms of repayment periods, are harder to come by.
For borrowers without bank accounts, lenders usually ask for more requirements to verify income and evaluate their capacity to pay back their loans.
There's another catch when you apply for no bank account loans. You'll either be required to put up collateral[2] or get slapped with higher interest rates and fees. The shorter repayment terms also make it doubly hard to pay off such a type of loan.
So think twice about applying for a loan with no bank account. Having a bank account will get you better personal loan rates and terms. You can also choose from more and better loan options.
Loans for the unemployed with no bank account in the Philippines are even fewer. This is why it's still good to open one. It's very easy to open a bank account nowadays, anyway, as long as you have at least two valid IDs and proof of residence.
If your concern is lack of money, there are bank accounts with low initial deposits (starting at PHP 100) and zero or low maintaining balance.
Cash Loans Without Bank Account Needed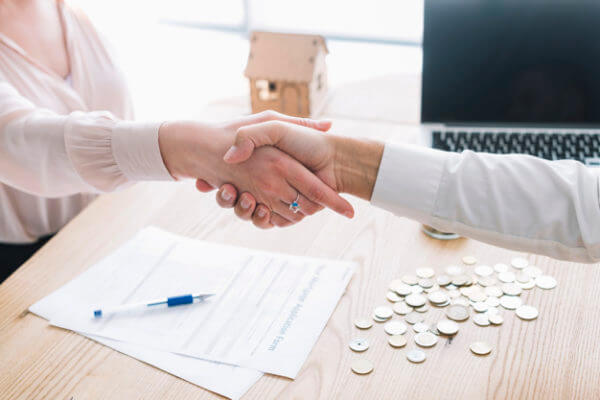 Filipinos who don't have a bank account (due to trust issues with banks and other reasons) have three types of lenders they can approach to borrow money: pawnshops, private or online lenders, and 5-6 lenders.
Note: We're just exploring the options here. This article does not, in any way, endorse these types of loans. Each one has its pros and cons—weigh them carefully before you apply for a loan.
Sangla/Pawn Loans
Pawnshops won't ask for your bank account or any bank-related document when you get a pawn loan. They don't even care about your income, credit history, and loan purpose. As long as you have a valuable item to pawn, a pawnshop can lend you money for a short period.
Even if you fail to pay back the money, the pawnshop won't run after you. It can sell your pawned item to recover the funds. However, you run the risk of never getting your valuable back.
You can get a cash loan without a bank Account at the following:

Cebuana Lhuillier
You can pawn gold, diamond, and platinum jewelry. Cebuana Lhuillier also accepts watches, as well as cellphones and laptops. Cebuana has 2,500 branches in the Philippines, so you can find one easily in your location. It also 40% higher appraisal rates compared to other pawn shops.
Simply go to any Cebuana Lhuillier branch and have your item appraised. If you're okay with the appraised value, sign the pawn ticket and receive your loan proceeds. Make sure to keep the pawn ticket secure because you will need that when it's time to renew or redeem your item.
When it comes to fees and charges, Cebuana charges PHP 4 for every PHP 100 loan amount, and an additional 1% of the principal loan. Other than that, there are no other hidden charges.
PawnHero
Did you know that you can apply for an easy cash loan online without a bank account? Unlike traditional pawn shops, you can have your item appraised online and receive your cash in just a few clicks. Because PawnHero doesn't have physical outlets to run and maintain, it charges interest rates for as low as 2.99%.

PawnHero also accepts items like jewelry, watches, cameras, televisions, laptops, tablets, smartphones, soundbars and speakers, gaming consoles, designer bags, and sunglasses.
To pawn your item online, just click "Pawn Now" on their website. You'll be given an initial offer. If you want to know how much you can get for your Louis Vuitton or Chanel sunglasses, you can also try the free estimate calculator on its website.

C

ash Loans without Bank Account from Private Lenders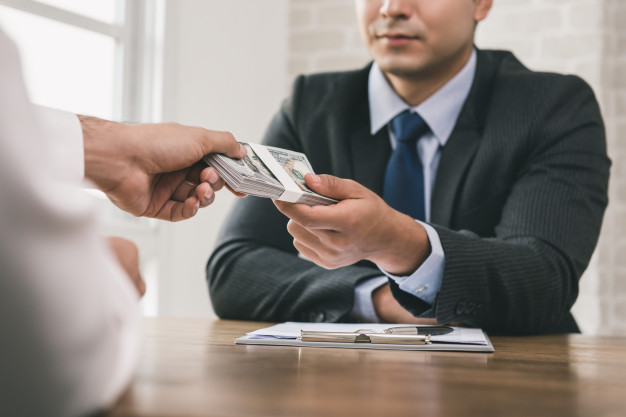 You may try to contact private lenders—including those that provide online loans, fast cash loans, and payday loans—to ask if they lend money to people who don't have a bank account.
To qualify for a no bank account loan from a private lender, you just need to sign up on the company's website. Also, you should be at least 18 years old, a Filipino citizen, and have an active mobile number and a valid ID.
When you apply online, the loan can get approved in a matter of minutes — no questions asked. Obviously, a bank deposit isn't possible. So borrowers usually get the funds in cash at the designated office of the lender.
Unlike pawnshops, private lenders don't require collateral since they mostly provide unsecured loans. Convenient and helpful as it may be, private loans can hurt your finances with their extremely high interest rates and penalties for late payments.
Read more:
Planning to get a loan without a bank account? Here are some options:
Robocash - Quick Cash Loans without a Bank Account
If you want to know how to get a loan without a bank account, a quick search online will lead you to Robocash. You can borrow up to PHP 25,000 and apply online through their website or through the official app.

First-time borrowers need to pay off the loan within 15 days. But for repeat borrowers, you can enjoy more flexible loan terms of 3 to 6 months. You only need to submit your requirements, like a valid ID, payslip, ITR, and Certificate of Employment.
ACOM - M

oney Loans with No Bank Account
You can also get a cash loan without a bank account from ACOM. To be eligible for this personal loan without a bank account, you must be a Filipino aged 21 to 6. You also should be earning over PHP 7,000 with a least 3 months of working tenure. Lastly, you need to provide a working mobile number or office landline.
Apply for the loan online. If approved, you'll receive your loan proceeds through GCash or via LBC. As for your loan repayments, you can do it at any Bayad Center or 7-Eleven outlet.
Note: These are just some examples of fast cash loan direct lenders in the Philippines. Remember that while they disburse your cash loan quickly, you'lll also need to pay off the loan in shorter repayment periods at higher interest rates.

Read more: Borrowing from a Private Lender? Consider the Pros and Cons First
5-6 Loans
Loans from 5-6 lenders are considered an easy loan for the unemployed in the Philippines. They hardly require anything from borrowers, which is helpful for Filipinos who don't know where or how to loan without a bank account.
But the problem with 5-6 loans are their steep interest payments. Furthermore, because of its predatory money lending practice, 5-6 lenders are considered loan sharks. There are other legal and quick cash loans for the unemployed in the Philippines. Avoid dealing with 5-6 lenders as much as possible.
Read more: Beware of Loan Sharks: How to Avoid Illegal Lenders
Compare Other Loan Options for Free!
Below is a list of trusted personal loan companies and their loan features. Compare your options and apply through Moneymax!
Personal Loan

Minimum Loan Amount

Maximum Loan Amount

Minimum Annual Income

Approval Time

Metrobank Personal Loan

₱20,000

₱1 million

₱350,000

7 days

Citibank Personal Loan

₱2

0,000

₱2 million

₱

250,000

As fast as 24 hours

Note: This product is sold by Union Bank of the Philippines, using certain trademarks temporarily under license from Citigroup Inc. and related group entities.

BPI Personal Loan


₱

20,000

₱2 million

₱

300,000

5 to 7 banking days

EasyRFC Multi-Purpose Loan

₱

10,000

₱150,000

₱

120,000

As fast as 24 hours

Maybank Personal Loan


₱

50,000

₱1 million

₱

300,000

Apply online in just a few clicks

RCBC Bank Personal Loan


₱

50,000

₱1 million

₱

360,000

5 to 7 banking days

₱30,000

₱2 million

₱180,000

5 banking days

CIMB Personal Loan


₱

30,000

₱1 million

₱

180,000

24 hours

HSBC Personal Loan


₱

30,000

₱500,000 or 3x gross monthly salary, whichever is lower

₱

168,000

5 to 7 banking days

CTBC Bank Personal Loan


₱2

0,000

₱1 million

₱

180,000

3 to 5 banking days
Read more:
Final Thoughts
Don't despair. You can get quick cash loans without bank account in the Philippines. But even if a loan with no bank account can help you get out of a tight financial spot temporarily, consider its risks carefully.
Since you don't have a bank account, you're likely to have a bad credit history. And so, you're on the lookout for non-traditional loans that expose you to scams.
To get lower rates and better deals when it comes to loans, your best bet is still to open a bank account and improve your credit score. Yes, these take time and a bit of money. But they're easier to deal with than unpaid loans due to interest you can't afford.
Further reading:

Sources: