Are you planning to start a small business or renovate a part of your house this summer? With the Securities and Exchange Commission (SEC) implementing a limit on interest rates imposed by lending companies,[1] your financial goals are within your reach. Yes, this means you can now start your Home Credit Cash Loan application.
Borrowing can be a huge risk and may take a toll on your budget if you don't manage your loans well or if you borrow from the wrong lenders. For your cash needs, consider applying for a cash loan from Home Credit.
Read on to learn how the Home Credit Cash Loan works, if it's a suitable option for you, and how to apply for it.
Who is Home Credit?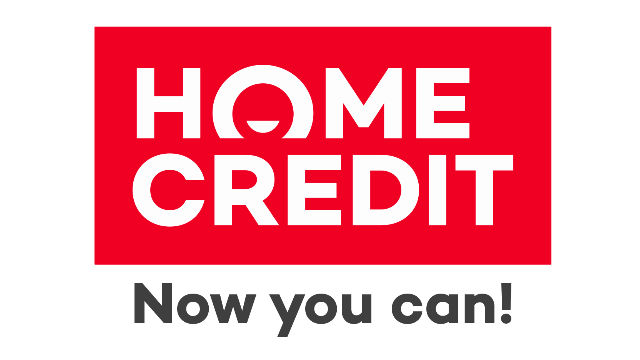 Home Credit Philippines[2] started its operations in 2013 as a money-lending service. As part of Home Credit Group, a global consumer finance provider, Home Credit slowly became a popular payment option for big-ticket items like home appliances and gadgets. And since then, the company expanded its operations to include cash loans.
Loans are available to Filipino citizens only, 18 to 68 years old, with stable income as employees, entrepreneurs, self-employed professionals, or pensioners.
Home Credit Philippines offers two types of loans: a non-cash loan through in-store financing and a dedicated cash loan through its mobile app.
What is Home Credit Consumer Loan?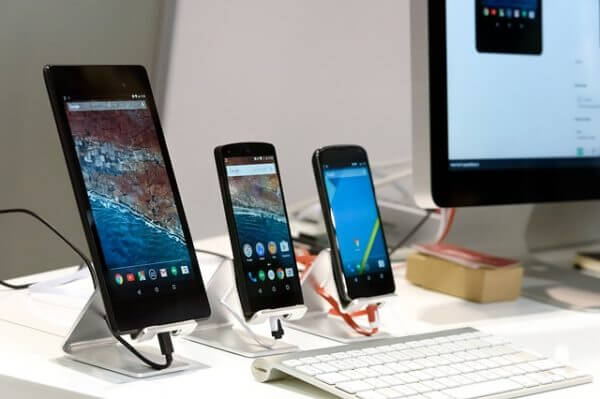 Home Credit gained popularity from its core financial product, the standard loan. It's a non-cash loan that allows borrowers to purchase big-ticket items like laptops, cellphones, gadgets, musical instruments, furniture, and home appliances payable via monthly installments. Anyone can apply for a standard loan, even non-credit card owners.
This made Home Credit a popular paying method when shopping for electronics in the Philippines. Its standard loan is straightforward: shop for the item you want, purchase it with the help of a sales agent, wait for the loan decision (approval takes as fast as 10 minutes), pay the down payment, bring home your item, and pay the installments every month.
Key Features of Home Credit Standard Loan
Loan amount: Up to ₱100,000 for qualified purchases
Interest rate: Varies depending on the purchase price, chosen down payment, and chosen repayment term. Home Credit doesn't publish its interest rates. But based on computations using its online calculator, its rates range from 29.28% to 73.13%.
Repayment terms: Loan periods vary between 6 to 24 months.
Down payment: There's no prescribed down payment, but Home Credit recommends paying the highest down payment possible for lighter monthly installments.
Loan fees: Processing fee worth 3% of the loan amount
Requirements: At least two valid IDs, at least one being a primary ID and one with a home address
Store availability: Any of Home Credit's 3,500 partner stores
Brand availability: Samsung, Oppo, Acer, ASUS, Toshiba, LG, Nokia, Microsoft, Lenovo, Sony, Huawei, and more electronic brands
What is the Home Credit Cash Loan?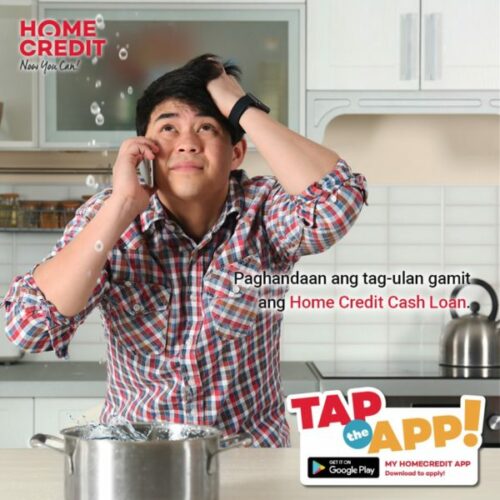 Home Credit also provides instant cash loans for any financial need. You can use the loan proceeds for different purposes, such as starting your own business, renovating your home, upgrading your appliances, or paying for your kids' tuition.[3]
It must be noted, though, that the Home Credit Cash Loan is available only to existing Home Credit customers with a good record. If you've already used other Home Credit services, see to it that your history with the company is spotless before you apply for this kind of loan.
Key Features of Home Credit Cash Loan
Loan amount: ₱10,000 to ₱150,000
Interest rate: Depends on the offer from Home Credit
Repayment terms: 18, 24, 30, and 36 months
Requirements:
a. At least two valid IDs, at least one being a primary ID and with a home address
b. Any bank document such as deposit slip, passbook, or bank statement that shows the borrower's savings account number
What are the Benefits of Home Credit Loans?
Still on the fence about sending that Home Credit loan application? Perhaps knowing the benefits of this loan will help you make a decision.
1. Easy Home Credit Requirements
You only need two valid IDs to apply for a Home Credit Cash Loan or standard loan. You can also improve your chances of approval by presenting any available document that proves your financial capabilities.
2. Quick Approval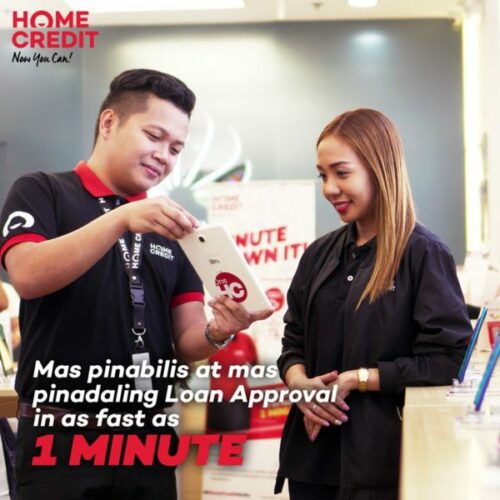 As an instant loan provider, Home Credit can make loan decisions in under 10 minutes for standard loans and 30 minutes for cash loans. Some customers reported getting approval within an hour, which is longer than the advertised approval speed, but still quicker than most loan providers.
3. Flexibility
Home Credit loans allow you to customize your payment plan. From determining the amount of your down payment to choosing an agreeable repayment term, these features can help anyone with a limited budget to afford a big purchase through monthly installments without using a credit card.
4. Easy Loan Management
Borrowers can download the Home Credit app to help them stay on top of their loans and avoid missing due dates. They can view their loan details, payment schedule and status, and loan offers, among others. They can also chat with a customer rep for any questions and concerns.
5. Early Repayment Option
Home Credit Philippines allows customers to repay the full loan amount before the term ends. This gives the advantage of not paying any interest and fees if the full repayment is made within 15 days after contract signing.
6. Loan Insurance Option
Borrowers can also avail of loan insurance coverage from Sun Life Grepa Financial, Inc. for their Home Credit loans. At the untimely death of the borrower, Sun Life will cover 120% of the loan. The beneficiaries won't be burdened with the outstanding balance, and they may receive an excess cash benefit.
Consider the pros and cons of getting a personal loan online from private lenders to make the right decision. Compare and apply through Moneymax.

What are the Drawbacks of Home Credit Loans?
If there are advantages, there surely must be disadvantages to a Home Credit Loan. Here are some things to take note of.
1. High Interest Rates
Paying high interest is the biggest trade-off with Home Credit loans since you're still borrowing from a private lender. You can refer to its standard loan calculator, but most borrowers reported getting high interests for its loans. Home Credit also doesn't release detailed information about its loan terms unless you're a client.
You can avoid paying a high interest by taking advantage of your credit card's 0% installment feature. You won't be paying an interest using a credit card, as long as you always pay your bills in full and on time. If cash or credit card payment isn't an option, consider getting a low-interest personal loan. Of course, you can always just save up instead.
If you're expanding your choices, you can explore other loan options using Moneymax's comparison platform. You can also apply for a loan through it.
2. Easy Way to Earn Debt
The problem with buying gadgets, appliances, and similar items is that they are depreciating assets, which means they lose their value over time. Usually, the owner isn't making money out of them, except when buying a phone for your business use or a laptop for your freelance career.
If you purchase a high-ticket item through a loan with a high interest rate, make sure you have enough income to sustain the monthly payments. Otherwise, you'll find yourself struggling to find ways to repay your installments.
3. Rejection for Delinquent Borrowers
Just like any lender, Home Credit checks the credit history and score of borrowers with the Credit Information Corporation. This means you're likely to be rejected if you have unpaid loans reflected on your credit report.
4. Consequences of Late Payments
It's not enough that you pay on the due date itself. Home Credit recommends paying the monthly installments at least three days in advance. Making late payments can lead to extra fees and the possibility of getting declined when you apply for another Home Credit loan.
Some of the penalties include a collection charge of ₱200 plus the following fees depending on how delayed your payment is:
₱400 - if your payment is past due for 30 days
₱600 - if your payment is past due for 60 days
₱800 - if your payment is past due for 90 days
How to Apply for a Home Credit Cash Loan in 2022
There are three ways to apply for a home credit cash loan. Choose the one that's the most convenient for you.
1. Apply via My Home Credit App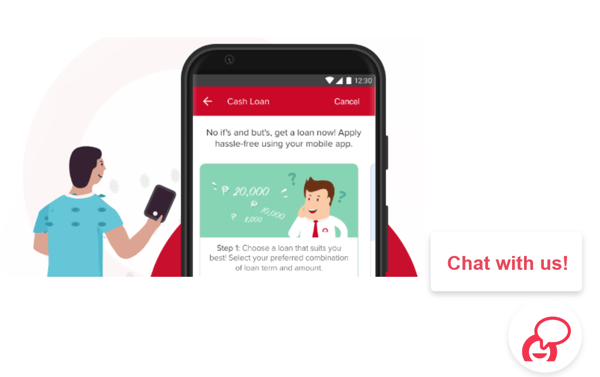 Step 1: Log in to your app. If you don't have it on your phone yet, download it via the Google Play Store.
Step 2: Once you're on the home page, click the Cash Loan banner.
Step 3: Indicate your preferred loan amount and specify the desired number of months for loan repayment. After reviewing the details, tap Continue.
Step 4: You'll be directed to the Home Credit application form. Supply your personal information and have your two valid IDs ready.
Step 5: Make sure that all details are correct and accurate. Once you're good, tap Submit.
Step 6: After one to two minutes of submitting your application, you'll see the status of your application. If your application has been approved, your screen will show the Sign the Contract button.
Step 7: Tap the said button to sign your cash loan contract. Once you've signed the contract, you'll receive a text message from Home Credit detailing how you'll claim the loan proceeds.
2. Apply via Home Credit Hotlines
You can also apply for a Home Credit Cash Loan via any of the following Home Credit hotlines:
(02) 7753 5714 – Telesales Hotline
1 800 10 234 3000 – Smart, PLDT, Sun, TNT
1 800 8 905 0303 – Globe and TM
Follow the instructions of the telesales agent to finish your Home Credit Cash Loan application. For contract signing, remember the following steps.
Step 1: Wait for the text message that will indicate the status of your application. If your application is approved, the text message will have a link that will direct you to the contract.
Step 2: Click the link to go to the log-in page of your contract. Once you're there, type in the Loan Account Number found on the text message. You'll also be required to type in the mobile number that received the text message.
Step 3: After providing the details mentioned in Step 2, click Log In. You'll then be directed to the cash loan contract. Read everything carefully, especially the Terms and Conditions.
Step 4: After reading the contract, click the check box in the Terms and Conditions section. Then, click the Next button.
Step 5: You'll be redirected to another page that requests a One-Time-Password (OTP). Check your cellphone to see if you've received the OTP. Type the OTP into the box and then hit the Submit button.
Congratulations, you've signed the loan! The next page will show the steps on how you can claim your loan proceeds.
3. Apply via Partner Stores
An in-store Home Credit Cash Loan application is also possible. Here are the steps:
Step 1: Choose any of Home Credit's partner stores.
Step 2: Approach a Home Credit sales associate at the store. If you've received a loan offer from Home Credit and you want to use it, show the text message from Home Credit. Don't forget to bring your two valid IDs.
Step 3: Let the sales associate process your application.
Related articles:
How to Claim the Home Credit Cash Loan Proceeds
Once your home credit loan application has been approved, you'll receive a confirmation via text message. You can claim the proceeds of your loan in two easy ways.
1. Get the Cash Through Bank Transfer
The cash will go straight to the nominated bank account. Check Home Credit's website to see if your preferred bank is in its list of partners.
2. Pick Up Cash From Home Credit
Claim your cash at any of Home Credit's partner centers. Bring your two valid IDs when claiming the money. Cash pick-up is FREE, so be wary of sales associates who ask for certain fees before the disbursement of the money.
Currently, you can go to the following Home Credit partners for your cash pickup:
Cebuana Lhuillier
Bayad Center
LBC
USSC
Metrobank
Important note: The cash loan contract will be canceled if the proceeds aren't claimed within seven days.
Home Credit Loan Application FAQs
1. How do I send a message to Home Credit?
The fastest way to send a message and get a reply from Home Credit is to use its 24/7 live chat service. Simply go to the Home Credit homepage at www.homecredit.ph and click on "Chat with us." Then select or type the appropriate response to the questions that appear on the chatbox.
Alternatively, you may send an email to info@homecredit.ph.
2. How do you call the Home Credit customer service?
If you wish to speak with a customer service representative, you may call (02) 7753-5711 (Globe) or (02) 8424 6611 (PLDT).
3. How will I know if I'm qualified for a Home Credit Cash Loan?
As mentioned, only existing Home Credit customers with good payment standing are eligible for a cash loan. To see if you're eligible for a Home Credit cash loan offer, download the My Home Credit app via Google Play Store and register.
4. How do I compute the monthly installments on my Home Credit loan?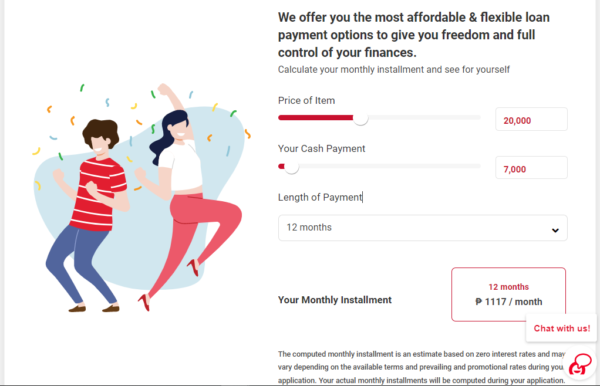 To know how much you'll be paying monthly on a Home Credit Consumer Loan, use Home Credit's online calculator.[4]
On the Calculator page, select the type of item you want to purchase by clicking the Learn More tab. Then scroll down the page until you find the calculator. Enter the item's price and your cash payment, and then select your preferred length of payment. The Home Credit online calculator will display your monthly installment based on the information you provided.
Read more: How to Compute Loan Interest and Monthly Amortization in the Philippines
5. My Home Credit Cash Loan application was rejected. Can I apply again?
Yes, you can apply for a Home Credit loan again in three months.
6. Can I apply for another Home Credit loan with an existing loan?
If you have an existing loan with Home Credit, you can apply for another loan after you've made four monthly payments from when you signed your contract.
If your current loan is fully paid off, you can apply for a new Home Credit loan 48 hours after you paid your last
Also, Home Credit says that you may apply again for a cash loan when you receive an offer from them. Applicants are encouraged to check the latest offers available on the My Home Credit app.[5]
But if things don't go well with your second application, don't lose hope! Similar cash loan offers are available at other reputable lending companies in the Philippines, such as Citi or RFC. Check out our partners and look for a cash loan that suits your needs and lifestyle.
7. I want to check my remaining balance/months in my account. How should I do that?
There are two ways to stay updated on your account.
Via My Home Credit app
Log in to your app.
Select My Account to view the summary of your account and transactions.
Via My Payment Portal on Home Credit's website
Visit the Home Credit website and go to My Payment Portal.
Look for Sign to My Payment.
Type in your Loan Account Number and Date of Birth.
Click Log Me In.
8. Can I settle my payments through direct debit from my bank account?
Yes. You can opt for an Auto Debit Arrangement (ADA) to make your monthly loan payments. Once arranged with your bank, your account will be debited the monthly repayment amount at least three days before the due date. Approval of your ADA enrollment may take around 15 days from the date of your application.
Also, you can still pay through other channels even when you've already chosen ADA during your Home Credit Cash Loan application. Just make sure to settle your dues before the debiting date.
Should you need to cancel the ADA payment scheme, send an email to info@homecredit.ph and provide the following:
Loan Account Number
Full Name
Reason for ADA cancellation
9. What is the Home Credit Borrower Protection Plan?
The Borrower Protection Plan (BPP) is an insurance plan that aims to protect borrowers and their family members in times of medical emergencies, hospitalization, accident, and death. The package is provided by Sun Life Grepa Financial Inc. and is offered to Home Credit customers who are 18 to 65 years old.
Should you opt to get the BPP, you need to pay the following:
0.5% of your monthly payment if your loan amount is less than or equal to ₱25,000
0.3% of your monthly payment if your loan amount is more than ₱25,000
10. What is the Creditor Protection Plan?
The Creditor Protection Plan (CPI)[6] is a life insurance coverage that pays for your outstanding loan balance in case of your death. You'll be covered with as much as the full loan amount for the entire loan term.
For instance, if you borrowed ₱20,000 and your unpaid balance is ₱5,000, your beneficiary will receive ₱15,000 which is excess from the benefit.
11. What are the payment options for Home Credit Loans?
Paying Home Credit installments is as easy as applying for a loan. Just like paying for utility bills, it accepts over-the-counter loan payments at different bills payment centers and remittance centers in the Philippines.
SM Business Centers and bills payment counters in SM malls
Bayad Centers
ECPay outlets (7-Eleven, Shopwise, True Money, RD Pawnshop, etc.)
Cebuana Lhuillier
M Lhuillier
RCBC
GCash
See also: GLoan and GGives Guide: How to Get a Loan Using GCash
Borrowers should only make cash payments at the aforementioned accredited payment channels, except for RCBC which also allows funds transfer via its ATM and online banking facilities.
You can also use your credit card or debit card to pay for your Home Credit Cash Loan via online Bayad Centers.
When paying your monthly dues,make sure to follow these guidelines:
Get the correct loan account number. Always have a copy of your loan account number to make sure that your payment will be posted on the right borrower's contract.
Pay three days earlier. Payment delays are inevitable. If you pay three days earlier than your due date, you'll have enough time to have it posted on time and save money from paying penalties.
Include transaction fees. Home Credit payment partners may charge a minimal processing fee. You may pay ₱15 when you settle your monthly dues via GCash, USSC, Palawan Express, ECPay, Bayad Center and Cebuana Lhuillier. You'll pay ₱13 for SM Bills payment transactions.
Keep receipts. Your receipts are proof of payments and they can be used to support claims on unposted payments.
Review your payment schedule. Payments made that aren't stated in your payment schedule won't be considered valid payments. Make sure to pay according to your contract details and payment schedule.
12. What should I do if the payment I made was not posted?
If you're sure that you've provided all the correct payment details and your payment still hasn't been posted, you can send an email to info@homecredit.ph and provide the following information:
Loan account number
Full name
Date of payment, payment channel, amount, and other important payment details
A soft copy of your payment receipt
13. Can I get a discount if I pay my loan in advance?
Home Credit accepts full or partial early repayment. Discounts on Home Credit Cash Loan interest rates vary depending on the status of your loan.
14. What is the difference between Partial Early Repayment and Full Early Repayment?
Partial early repayment and full early repayment are two options you can choose from if you decide to pay off your Home Credit loan ahead of its term-end.
For partial early repayment, insurance and interest fees will be waived for the months paid in advance. However, you should make sure that:
Your contract is already 15 days old from the date of signing
Your advance payment is good to cover two months of monthly payments. So, if your monthly payment is ₱3,000, you should pay a total of ₱6,000.
For full early repayment, you can pay the full loan amount without the interest. Borrowers can opt to:
Pay in full within 15 days after the contract signing - The fees and interest of the loan will be waived.
Pay in full after 15 days from the date of contract signing - You can pay the outstanding loan balance without the future interests as long as your account is in good standing.
15. My loan is already canceled or terminated. What happens to the excess payments I made?
You should claim your excess payments within 30 days after the loan is canceled or terminated. Failure to claim the excess payment within the given period will entitle Home Credit to charge ₱50 maintenance fee until the excess payment becomes zero.
Final Thoughts
The Home Credit Cash Loan application is easy and hassle-free. Home Credit loans can also help you get out of a tough spot. But be wary of their pitfalls. Before you apply for any type of loan, always consider how it will affect your finances, especially if the lender employs high-interest rates.
So explore more affordable loans and other financing alternatives first before you decide to dive right into a sea of debt.
Compare Other Personal Loans in the Philippines
Below is a list of trusted personal loan companies and their loan features. Compare your options and apply through Moneymax!
Personal Loan Providers
Minimum Loan Amount
Minimum Annual Income
Approval Time

Citibank Personal Loan
(This product is sold by Union Bank of the Philippines, using certain trademarks temporarily under license from Citigroup Inc. and related group entities.)

₱

100,000

₱

250,000

Fast approval time in as fast as 24 hours

Maybank Personal Loan



₱

50,000

₱

300,000

Apply for a loan online in just a few clicks

RCBC Bank Personal Loan



₱

50,000

₱

360,000

Get approved within 5 to 7 banking days

PBCOM Personal Loan



₱40,000

₱420,000

Get approved within 3 banking days

SB Finance Personal Loan




₱30,000

₱360,000

Get approved within five banking days

CIMB Bank Personal Loan



₱

30,000

₱

180,000

Apply within 10 minutes and get approved in 24 hours

HSBC Personal Loan



₱

30,000

₱

168,000

Get approved within 5 to 7 banking days

EastWest Bank Personal Loan



₱25,000

₱180,000

Get approved within five to seven banking days

BPI Personal Loan



₱

20,000

₱

300,000

Get approved within 5-7 banking days

CTBC Bank Personal Loan



₱

10,000

₱

180,000

Get approved within 3 to 5 banking days

EasyRFC Multi-Purpose Loan




₱

10,000

₱

120,000

Fast approval time in as fast as 24 hours
Sources: