Whether to cover medical costs, pay for a child's tuition, or fund daily sustenance amid unemployment, personal loans are one of the easiest ways to address financial difficulties.
But getting a personal loan should not be taken lightly. You don't just grab whatever is available at the moment. Personal loans work very differently from other types of credit because you need to learn how to compare personal loans to make sure you can realistically pay back what you owe.
In this article, we'll discuss the most important details you should look for when shopping for a personal loan and how to compare personal loans from different lenders in the Philippines.
How to Compare Personal Loans in the Philippines: 6 Things to Look For
Whether it's your first time taking out a personal loan or not, it's important to know how to compare loans among different lenders to make sure you're getting the right loan product. Here are important things to take note of.
1. Type of Loan
Naturally, the best personal loan for your purpose will greatly depend on your current financial status. You may be looking for the most basic type of personal loan, with monthly interest and regular repayments made over a stated period of time. Examples of these include installment loans and debt consolidation loans.
You may also be interested in a loan that gives you more immediate access to cash. If this is what you're after, you may opt for an online loan, a credit line, or a personal overdraft.
If you want to know how to compare loan offers, you should also know the type of loan that's right for you. Here are two types of personal loans that you can get.
Unsecured Personal Loans
With unsecured personal loans, borrowers don't need to provide a guarantee or collateral for the loan. Because of the absence of a guarantee, most unsecured personal loans have higher interest rates and fees.
Read more: RFC Loan Guide: How to Get an Online Loan from Radiowealth Finance
Secured Personal Loans
The opposite of unsecured loans, secured personal loans require borrowers to provide collateral. For instance, a car loan would take your car as collateral. If you can't pay your loan according to the agreement, then the lender reserves the right to confiscate your collateral. Secured loans usually have lower interest rates and charges as well.
2. Monthly Flat Rate and Annual Percentage Rate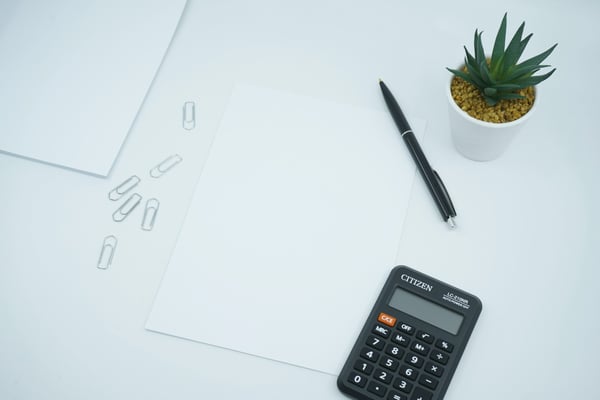 In most loans, the exact amount of money you borrow is equal to the principal amount. When you make your regular monthly repayments, you aren't just returning the principal; you're also paying your lender interest on top of that as compensation for its services.
The interest, reflected in the monthly flat rate, is a key factor in planning your budget strategy. As much as possible, choose a lender with a low monthly rate.
Learning how to compare personal loans should be easy if you understand how the APR or the Annual Percentage Rate[1] works. The APR is a summation not only of the loan's monthly flat rate for a year but also of other factors, such as your loan tenure and cash rebates.
The APR is a strictly regulated form of financial practice across countries and should be the most comprehensive indicator of how much a loan will cost you.
How to compare personal loan rates, you ask? Always seek out the lowest APR when comparing banks and lenders.
In the Philippines, this is determined by each bank owing as the BSP has followed a market-oriented interest rate policy since 1983.

3. Fixed-Rate or Adjustable Rate
The next thing you should consider is the interest rate. How to compare personal loan rates? Well, the first step is knowing whether the loan has a fixed or adjustable rate.
Fixed-rate loans[2] have the same interest rate for the entire loan tenure. Some borrowers prefer this type of loan because they can estimate the cost of the money owed until the loan matures.
Using the fixed-rate loan computation, you can assume that if a personal loan has ₱1,000 interest per month for one year, it should be the same for the entire 12 months, even when the loan capital decreases over time.
Also called variable-rate or float-rate loans, adjustable-rate loans' interest rates, on the other hand, change within the loan tenure. In some cases, the interest rate may start low at the beginning of the loan and increase depending on market conditions.
The flexibility that comes with adjustable-rate personal loans makes them unpopular to most borrowers because the charges can be unpredictable.
4. Loan Tenure
Every loan you get approved for is a firm and binding contract with your lender. Your loan tenure,[3] or the period of time in which you'll be making your monthly repayments, is an important part of that contract.
So what happens if you pay your loans early? Paying off your loan early saves you from long payment terms. Instead of paying it off in several monthly installments, you can settle everything earlier if you have enough money.
However, think of your loan tenure as a strict payment schedule that you and your bank have agreed upon. Thus, there can be costly consequences if you don't follow its terms and conditions.
Some banks and lenders will penalize you not only for late payments but also for repaying your debt too early. So choose the best loan tenure that works with your financial situation, whether it's 12 or 60 months.
5. Monthly Repayment Amount
Need help on how to compare two loans? How do you know which loan is better? One way to answer this is to know the monthly repayment amount, which is how much you need to pay for the loan each month.
In the table below are two different loan offers. As you can see, the two differ in terms of loan tenure, monthly repayment amount, and total repayment amount.
| Loan | Loan Tenure | Monthly Repayment Amount | Total Repayment Amount |
| --- | --- | --- | --- |
| Loan A (unsecured, fixed interest) | 36 months | ₱5,500 | ₱198,000 |
| Loan B (unsecured, fixed interest) | 24 months | ₱7,500 | ₱180,000 |
At first glance, you'll prefer Loan B because it's obviously cheaper and shorter. However, if you look at Loan A, the monthly repayment amount is ₱2,000 lower. If you're on a tight budget, this ₱2,000 can already pay for your electricity bill or internet or buy more than 25 kilos of rice.
The monthly loan repayment is a factor when you make a personal loan comparison because you should always consider your capacity to pay. You may be tempted to get the shorter, much cheaper option, but you may also struggle to pay for it.
As a result, you may also end up borrowing money through payday loans, which are more expensive than personal loans. In short, you may end up getting into debt to pay another debt. If this happens, you'd be in debt for a long time.
6. Total Repayment Amount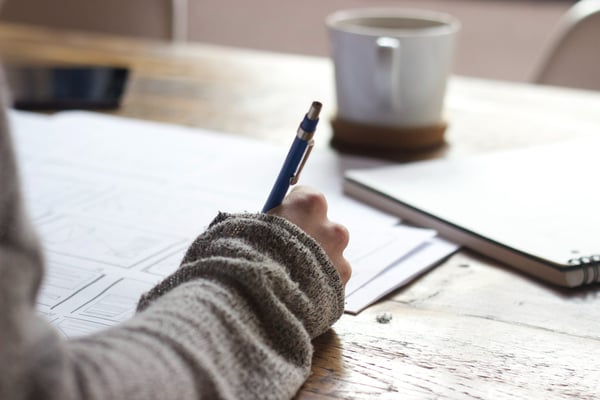 If you want to know how to compare loans among different lenders, factor in the total repayment amount. This amount is computed with your principal, total interest, and total handling fees in mind. Use this amount as an indicator of the total expenditure of your loan. A lender that's unable to give you this amount straightaway should be regarded with caution.
Since the total repayment amount can give you an idea of the entire cost of the loan, you'll know which loan is more expensive and what makes it more expensive.
While the loan specifics of different lenders may vary, the items above are among the most general terms you should pay close attention to when you compare personal loans online.
Note that in the case of credit lines or personal overdrafts, you need three things in particular: the annual interest rate, the minimum monthly repayment, and the daily interest calculated based on the annual rate and loan principal amount.
Check out these personal loan guides:
Final Thoughts
Getting a personal loan is a process. It starts with knowing how to compare personal loans and learning other features of the loan. You should also consider your current financial status, as well as your financial status throughout the term of the loan. Take everything into consideration to make sure you don't fall prey to bad debts and lenders.
Now that you know about personal loan basics, go ahead and try Moneymax's online comparison tool for yourself. Compare personal loans in the Philippines—free of charge—and simplify how you plan your budget and financial future.
Personal Loan Provider

Minimum Loan Amount

Maximum Loan Amount

Minimum Annual Income

Approval Time

Metrobank

₱20,000

₱1 million

₱350,000

7 days

BPI



₱

20,000

₱2 million

₱

300,000

5 to 7 banking days

EasyRFC

₱

10,000

₱150,000

₱

120,000

As fast as 24 hours

Maybank



₱

50,000

₱1 million

₱

300,000

Apply online in just a few clicks

RCBC



₱

50,000

₱1 million

₱

360,000

5 to 7 banking days

SB Finance




₱30,000

₱2 million

₱180,000

5 banking days

CIMB



₱

30,000

₱1 million

₱

180,000

24 hours

HSBC



₱

30,000

₱500,000 or 3x gross monthly salary, whichever is lower

₱

168,000

5 to 7 banking days

CTBC



₱2

0,000

₱1 million

₱

180,000

3 to 5 banking days
Sources: