What's the quickest and safest way to borrow money if you don't have any supporting financial documents? Have a hard time getting approved for a bank loan? Know that there are other ways to apply for a personal loan in the Philippines online, like quick cash loans from private lenders.
One of the alternative loans to consider is Tala loan. Read on to learn more about this online lending company and the loan it offers.
What is Tala?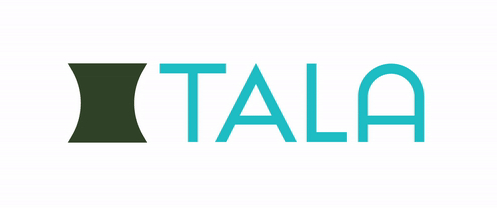 Tala is one of the top quick cash loan providers in the Philippines. It's a legitimate online lender that's registered with the Securities and Exchange Commission as Tala Financing Philippines Inc.[1] Based in Santa Monica, California, this fintech company also operates in Mexico, Kenya, and India.
Tala provides instant loans through a mobile app where the entire process happens, from loan application to funds release and status tracking. It allows Filipinos with an Android device to conveniently get a cash loan anytime and anywhere regardless of their credit history.
Key Features of Tala Loan
Tala takes pride in providing fast, flexible, and secure loans in the Philippines. When you borrow money from Tala loan, you can expect the following:
Quick online loan application and approval - Conveniently apply for a loan through the Tala app in just 5 minutes, get an instant decision, cash out your loan, and repay for it at Tala's payment channels nationwide.
Flexible loan terms - Choose your own repayment date up to 60 days (based on your income and cash flow) from the day you availed of the loan.
Secured transactions - The Tala app has SSL encryption, which means your personal information will be protected against data breaches.
Continuous access to loans - After paying off your current balance. you can borrow again from Tala.
How Much Can I Borrow From Tala?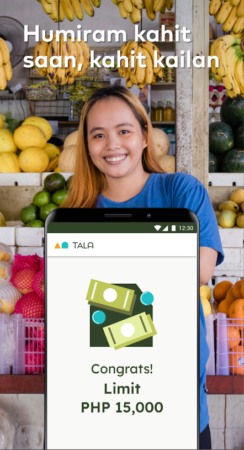 Qualified first-time borrowers can get a Tala loan with a starting amount of ₱1,000. The Tala first loan limit is small, but making timely repayments and frequently getting a Tala loan will qualify you for a higher amount of up to ₱15,000 for your second loan.
According to Tala, borrowers who make on-time repayments can double their loan limit in only a matter of months.
How Much are Tala Loan Interest Rates and Fees?
Monthly interest rates on Tala loans start at 9%. Once you get a Tala loan approval, you'll be charged a one-time service fee starting at only ₱5 for the initial loan amount of ₱1,000. According to Tala Philippines, its loan product doesn't have hidden charges.
Tala doesn't charge an early repayment penalty, so you can repay your loan before your due date without being charged a fee for it. But take note that the interest rate won't change even if you make an advance payment.
What is the penalty for not paying Tala loan, you might wonder? A one-time 5% late payment fee is added to your total outstanding balance if you fail to repay your loan after your due date.
Should I Borrow from Tala Philippines?
Are you eligible to apply for an instant cash loan from Tala Philippines? Is this the right loan for you?
Tala loan is ideal for these borrowers:
Filipinos 18 years old and above with an Android mobile device
People who need instant loan approval for an urgent cash need or emergency
Borrowers with no or bad credit history who don't qualify for personal loans from banks
Busy people who don't have time to prepare various documents and line up at a bank to apply for a personal loan (The entire Tala loan application process is done online, so you can get a loan on the go.)
Check out other loans in the Philippines with an online application process:

Where Can I Use My Tala Loan?
A Tala loan can be used for many purposes, such as starting a small business, funding an emergency, paying bills, purchasing groceries, paying tuition, and more. The possibilities are endless after the first, second, or even the third time you borrow money from Tala Philippines.
Tala Loan Requirements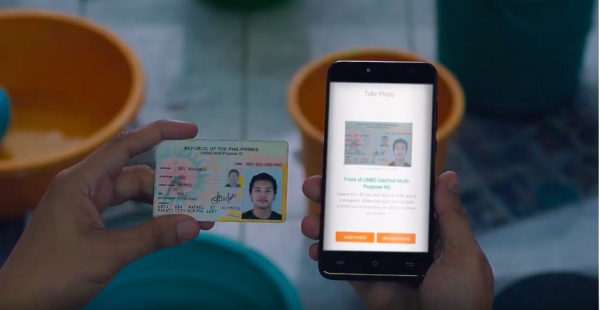 The requirements for Tala loan applications are simple. You just need to use an Android smartphone with OS 4.1 or higher. Also, just one valid ID is required for verification purposes. Tala doesn't require any proof of income, bank account, credit card, or collateral to secure a loan.
Tala accepts any of the following valid IDs:
Driver's license
National ID or PhilSys ID
Passport
Postal ID
PRC card
UMID/SSS ID
Voter's ID
The ID you'll upload to the Tala Philippines app for your loan application must not be expired and shows your correct birthdate.
How to Apply for a Tala Loan in the Philippines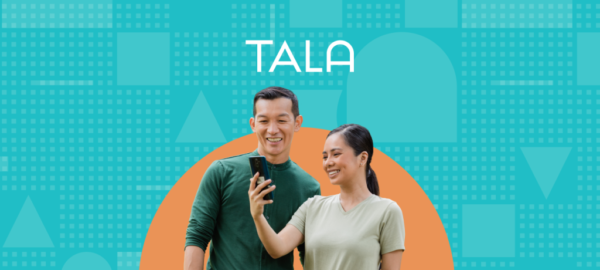 Applying for a Tala loan is quick and easy using the Tala mobile app. It takes only a few minutes to register for an account, accomplish a loan application form, and have your identity verified.
Tala Loan Application Process: Easy as 1-2-3
Download the Tala Philippines app[2] on Google Play Store.
Apply for a loan through the mobile app. You'll be asked to fill out an online Tala loan application form and upload pictures of your valid ID.
Wait for a message from Tala on the loan decision. Once you're approved for the loan, you can cash it out from any Tala partners nationwide.
Anti-Fraud Reminders From Tala Philippines
Scammers have become more creative, especially now that getting a loan is easier and can be done 100% online. Be extra careful when applying or paying for your Tala loan.
Here are a couple of anti-fraud reminders from Tala:[3]
1. Keep Your Personal Information Safe
Never share your personal information (full name, date of birth, phone number, email address, etc.) on Facebook, Instagram, and other social media channels. If you take a screenshot of your Tala loan, don't share it online and delete the photo immediately.
2. Beware of Fake Tala Pages
There is only one Tala Facebook page: www.facebook.com/talaphilippines. Do not communicate or share your personal information with individuals or pages that claim to be associated with Tala. The official Tala Facebook page has a blue check mark beside the page name--always check this.
3. Pay Only Through Official Channels
7-Eleven, Cebuana Lhuillier, M Lhuillier, GCash, PayMaya, and Coins.ph are the only payment channels authorized by Tala. If you have issues with repaying your loan, contact Tala through email at support@tala.ph.
Tala Loan Application FAQs
1. How long does Tala take to process a loan?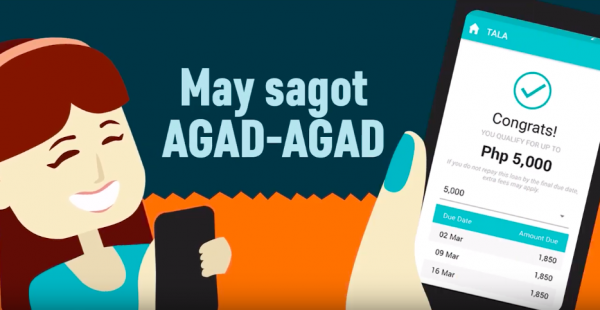 Tala Philippines comes up with a loan decision in less than 5 minutes. That's how fast the Tala loan approval time is. Prospective borrowers are informed through the app itself whether they're approved or denied for a Tala loan.
2. How to cash out Tala loan?
Once you're approved for a Tala loan, you can have the cash deposited to your bank account, transferred to your Coins.ph wallet, or claimed at the nearest remittance center (Cebuana Lhuillier, M Lhuillier, or Palawan Express Pera Padala).
How to Claim Tala Loan in Palawan Express, Cebuana, and Other Remittance Centers
Prepare your transaction details and two valid IDs.
Head to your nearest remittance center and let the attendant know you're receiving money.
Fill up the necessary forms. Write the reference number, name of sender, and the exact amount.
Submit the form with your valid IDs to the teller and wait for your name to be called.
Receive your cash along with the transaction receipt.
3. Where to pay my Tala loan
You can make a Tala loan payment anytime on or before your due date through any of these payment channels:
7-Eleven stores
Cebuana Lhuillier
M Lhuillier
Coins.ph app
GCash
Maya
4. How to pay Tala loan?
From the Tala dashboard, tap Make a Payment under your loan details.
Enter the amount you want to pay back and tap Submit Payment.
You'll receive a text message containing the payment request link.
Click the link and choose your preferred payment channel.
Wait for another text message containing the reference number.
Head to your chosen payment center and present the reference number.
Pay the amount and wait for the payment confirmation text.
5. How to pay Tala loan via GCash?
Log in to your GCash app account.
Tap Pay Bills > Loans.
Scroll down until you find "Tala." Or simply type "Tala" to search it.
Select "Tala."
Enter the following details:

Amount to pay
Reference number (from the Tala app)
Your 11-digit mobile number

Your email address (optional)

Wait for the confirmation of your payment via SMS from GCash.
6. What will happen if I miss my payments?
Tala assures its customers that it won't resort to unfair practices like threats and harassment. Your personal information will be kept secure and confidential. Also, your family and friends won't be contacted.
The online lender will contact you only through your email address and phone numbers you submitted during your Tala registration.
7. Can I negotiate my Tala loan if I can't pay on time?
If you miss a due date or can't pay your Tala loan in full, don't fret. Tala is open to working with delinquent clients to come up with a fair solution. Simply send an email to paymentsupport@tala.ph, and a customer service agent will help you find a solution based on your concerns.
8. What is the contact number of Tala Philippines?
Have questions about your Tala loan application? You can talk to a customer care agent via the Tala app. Simply open this link from the Tala app on your mobile device: tala.page.link/ph-help.
You can reach Tala Philippines' customer support team via email (support@tala.ph) or through the Tala Facebook Page.
Final Thoughts
When you need cash for an immediate need, Tala is one of your options for a quick, flexible, and secure loan. Before you start your Tala loan application, make sure to compute how much you'll repay based on the amount you want to borrow. This way, you know if it's the right loan to avail of and if you can afford the monthly repayments.
Below is a list of other best personal loan companies and their loan features. Compare your options and apply through Moneymax!
Personal Loan Providers
Minimum Loan Amount
Minimum Annual Income
Approval Time

Citibank Personal Loan
(This product is sold by Union Bank of the Philippines, using certain trademarks temporarily under license from Citigroup Inc. and related group entities.)

₱

100,000

₱

250,000

Fast approval time in as fast as 24 hours

Maybank Personal Loan



₱

50,000

₱

300,000

Apply for a loan online in just a few clicks

RCBC Bank Personal Loan



₱

50,000

₱

360,000

Get approved within 5 to 7 banking days

PBCOM Personal Loan



₱10,000

N/A

Get approved within 1 to 2 days
SB Finance Personal Loan




₱30,000

₱180,000

Get approved within 5 banking days

CIMB Bank Personal Loan



₱

30,000

₱

180,000

Apply within 10 minutes and get approved in 24 hours

HSBC Personal Loan



₱

30,000

₱

168,000

Get approved within 5 to 7 banking days

EastWest Bank Personal Loan



₱25,000

₱180,000

Get approved within five to seven banking days

BPI Personal Loan



₱

20,000

₱

300,000

Get approved within 5-7 banking days

CTBC Bank Personal Loan



₱2

0,000

₱

180,000

Get approved within 3 to 5 banking days

EasyRFC Multi-Purpose Loan




₱

10,000

₱

120,000

Fast approval time in as fast as 24 hours
Sources: