Being short on cash is a reality that a lot of us face. Thankfully, there are many banks and lending firms that offer unsecured loans.
However, it would be unwise to just go for the first lender that comes your way. You have to arm yourself with knowledge first so you'll be able to make an informed decision. Otherwise, you'll find yourself paying hefty amounts of interest and other fees that you didn't anticipate.
This guide outlines all the important things you need to know about an unsecured loan, also known as a no collateral loan in the Philippines. We've also listed some reputable banks and lenders that you may want to consider.
What is an Unsecured Loan?
Unsecured loans are a type of loan issued by commercial banks and private lenders that require no collateral, meaning there's no need to pledge a valuable property you own.
Examples of such properties are your car, house and/or lot, or even an ATM card. Most lenders in the Philippines offer unsecured loans without collateral up to ₱1 million payable in one to three years.
If you need money but don't want to pledge collateral, then an unsecured loan might be a good option for you. A no collateral loan in the Philippines is also a viable option if you need to fund an emergency expense.
However, make sure that you really need a loan before applying for one. Unlike secured loans, unsecured loans have higher interest charges and loan fees.
Read more: Pautang in the Philippines: 5 Convenient Ways to Borrow Money for an Emergency
Secured Loans vs Unsecured Loans: What are the Differences?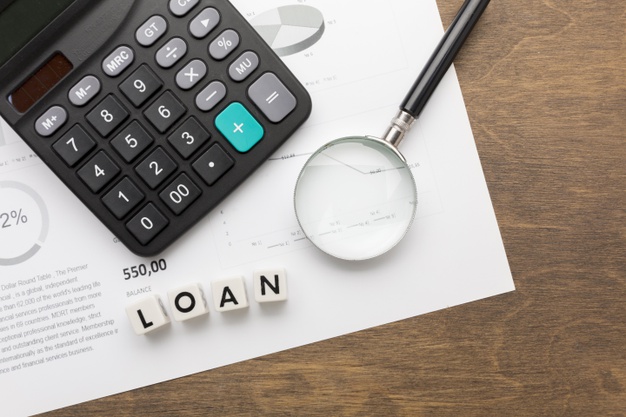 A secured loan is generally backed by an asset called collateral. It includes a clause that the lending facility or bank can repossess the asset in question should you fail to pay back the loan on time. Home loans and car loans are common examples of secured loans.
Banks and lending institutions offering secured loans usually don't worry about lending large sums of money because they have this assurance that they will recover their cash either from loan repayments or the sale of the assets pledged by the borrower.
Here's another stressful part: when you default on a secured loan, you'll not only lose the asset that you put up as collateral. You may also end up paying more money than originally stipulated in the loan. If the asset is not enough to cover the loan amount, you'll be liable for the remaining amount.
Unsecured loans, on the other hand, don't require collateral. Common examples of unsecured loans are personal loans, student loans, and salary loans, including those provided by the Social Security System or SSS.
Compared to secured loans, unsecured loans offer smaller loanable amounts, as there are no assets to be seized. Credit cards are also an example of a no-collateral loan in the Philippines.
Now that you've got a general picture of the two loans, it's easy to see that secured loans are much riskier than unsecured ones. Taking out a secured loan can mean dealing with a certain amount of pressure to maintain your creditworthiness while making sure that you can take your asset back.
Read more: Need Cash? Check These Options for Easy Loan Application in the Philippines
What are the Types of Unsecured Loans?
The following are just some of the different kinds of unsecured loans in the Philippines:
💳 Credit Cards
Credit cards are one of the most common unsecured loans in the market. Most lenders will look into your credit score and household income to determine if you can afford the monthly payments for a credit card. Unsecured credit cards generally have lower interest rates compared to secured ones, which may require a cash deposit as part of the application process.
💰 Personal Loans
Banks and other lending institutions in the Philippines offer personal loans without collateral. The requirements for this type of no collateral loan may vary depending on the lender. In general, you need to have a good credit score, a credit card, and a stable source of income to prove that you can afford monthly repayments.
Read more:
💸 Salary Loans
Also known as payday loans, this type of unsecured loan is based on the amount you can borrow on the gross salary you'll receive per cut-off. Typically, a salary loan in the Philippines has a smaller loanable amount compared to personal loans and credit cards.
What are the Advantages of Unsecured Loans?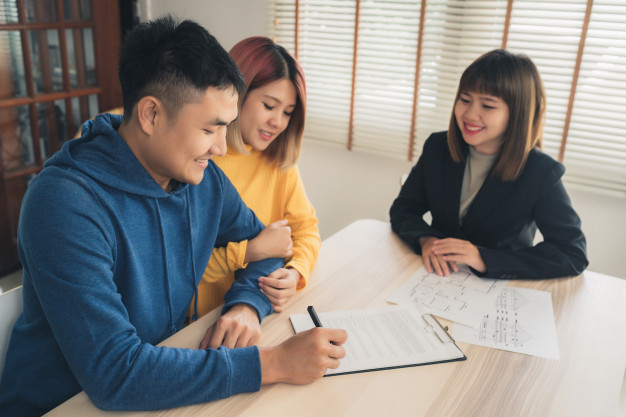 1. No Asset to Lose
If you fail to pay off an unsecured loan, you won't risk losing the personal or business asset that you declared as collateral.
This is the biggest advantage of unsecured loans over secured loans. If you have a secured loan, the lender can repossess your car or foreclose your home to recover some of its losses from your unpaid loan. You won't worry about repossession or foreclosure with an unsecured loan if you're in a tight spot that makes it hard to repay a loan on time.
Let's say you're choosing between auto loans and personal loans to purchase a new car. With an auto loan, the loaned car becomes your collateral, and the bank can take it back when you stop making payments. On the other hand, defaulting on a no-collateral personal loan won't end up in car repossession.
As such, a no collateral loan in the Philippines is ideal for people who use their assets to make money. They don't have to worry about losing a property even if they're facing a financial issue with the lender.
Those who use their cars to offer delivery services can keep on making money even if they have trouble paying back their loan. And those who use their commercial space will be able to keep on renting it out even if they're at risk of defaulting.
2. Quicker Access to Funds
If you declare collateral on your loan application, it will have to undergo an appraisal first to estimate its value. That involves more time and paperwork, as the lender uses the value of the collateral as a basis for deciding whether to approve a secured loan or not and how much you can borrow (the loan amount is a percentage of the collateral's appraised value).
In contrast, an unsecured loan eliminates the need for a property appraisal. This is why no collateral loan providers, especially online lenders, can release loan proceeds within only 24 hours or a few days.
Because unsecured loans often have streamlined and fast approvals, they are the go-to option for people who are dealing with emergencies, such as the hospitalization of a loved one and payment of children's school tuition.
3. No Down Payment
Secured loans such as housing loans and auto loans require a down payment of at least 20% of the property's market value. That isn't the case with unsecured loans, making them ideal for meeting immediate cash needs.
4. Ideal Option for Borrowing Smaller Amounts
The proceeds of a secured loan are heavily dependent on the asset pledged. There's always a possibility that you'll get an amount that's bigger than what you need.
For instance, you pawned a jewelry piece, but it fetched a value that's higher than you expected. As a result, you received the amount that you needed plus the excess. You may find yourself spending the surplus on other things since you feel compelled to use them. Ultimately, you'll pay your lender back more than what you intended.
Unsecured loans, however, give you the liberty to decide on the loan amount from the get-go (provided that it's within the lender's range). When you have a specific amount in mind, you can tell your lender about it. And if you pass their screening, you'll get the exact amount―nothing more, nothing less.
Enjoy the Perks of an Unsecured Loan with a Citi Personal Loan

With a Citi Personal Loan, you won't just get to enjoy the advantages of an unsecured loan—you also get freebies. Apply for a Citi Personal Loan through Moneymax (and get approved subsequently) and receive a free welcome gift worth up to ₱10,990. Promo is valid until January 31, 2023 only, so apply now!
Note: This product is sold by Union Bank of the Philippines, using certain trademarks temporarily under license from Citigroup Inc. and related group entities.
What are the Disadvantages of Unsecured Loans?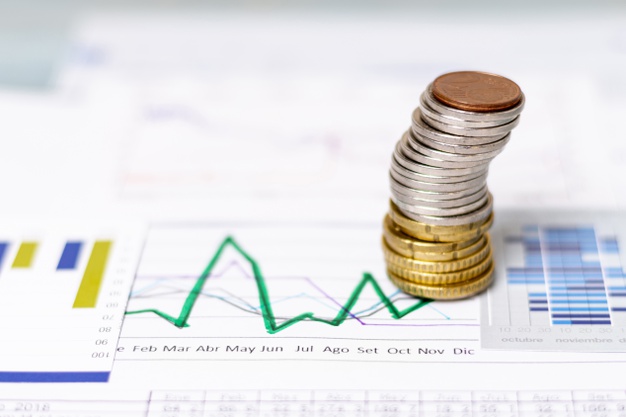 1. Harder to Qualify For
A no collateral loan in the Philippines is approved based on a borrower's credit history, credit score, and income stability. This makes getting this type of loan harder than a secured loan in two ways.
First, borrowers have to prove their ability to repay a loan by submitting several financial documents required by the lender. The entire process—from obtaining all requirements and submitting them to scrutinizing and evaluating the requirements—can take so much time. No matter how much effort you've put into preparing all the requirements, your loan application may still be denied.
Second, borrowers with a good credit score have better chances of unsecured loan approval than those with a poor score or no credit history. If you have unpaid loans, a bad credit score, and credit card bills, lenders will find that out and reject your loan application.
2. Higher Interest Rates
The cost of borrowing is higher with unsecured loans. Their higher interest rates at shorter repayment periods raise the monthly loan repayments. It only makes sense. Without any collateral, lenders are at risk of incurring losses if a borrower defaults on an unsecured loan. Charging higher interest rates is a way to offset such a risk.
This becomes a huge setback when you don't have enough cash flow and can't afford your monthly repayments anymore. Once you stop repaying a loan, you'll incur debt and a lower credit score. Also, it will be harder to get approval for loans and credit cards in the future.
However, you may be able to receive a low-interest offer when lenders see that you have a favorable credit score. If you're gunning for such an offer, fix your credit score first. You'll learn more about this later in this article.
3. Lower Loan Amount
Another way personal loan providers reduce the risk of a no collateral loan default is by lending smaller amounts, especially to borrowers with a low credit score. Thus, even if you're approved for a personal loan without collateral, the loan amount may not be enough to cover your specific financial need.
4. Shorter Loan Terms
Many banks and lending companies offering unsecured loans may implement shorter terms. Usually, they range from six months to 36 months (three years). This means that you'll have to raise money for repayment as soon as possible so you'll be able to avoid late payments, which incur fees and charges.
Nevertheless, you may still see a few banks that offer loan tenors for up to five years (there's one in the list below). Keep in mind, though, that longer loan terms mean that you'll need to pay more interest down the road.
Read more: Personal Loan Fees and Charges to Consider Before Borrowing Money
What Lenders Check in an Unsecured Loan Application
Lenders will evaluate the following when reviewing an unsecured loan application:
🔎 Your Credit
Lenders may ask for your credit report to see how you handled your past loans and other debts. In general, they want to see that you're responsible for repayments. Consider paying off existing debts before applying for any kind of loan to improve your chances of approval.
🔎 Your Income
They also want to make sure that you can meet your financial obligations, including loan payments. Your lender will ask you to submit proof of income, including your payslips and your Certificate of Employment. These requirements show that your source of income is stable and that you have monthly funds to cover your loan repayments.
🔎 Your Debt-to-Income Ratio
Once lenders see your current and previous debts as well as your income, they will measure your ability to repay a loan using the debt-to-income ratio.[1] To get this ratio, simply add all your monthly debt payments and divide the number by your gross monthly income.
For example, if you have a total monthly debt payment of ₱20,000 and your gross monthly income is ₱55,000 your DTI is 0.36 or 36%. The lower your DTI is, the better. DTI requirements may vary depending on the lender.
Where to Get Unsecured Loans in the Philippines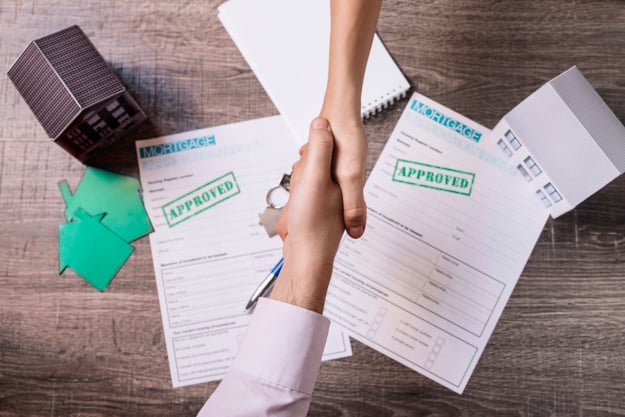 Here are some of the lenders that offer cash loans with no collateral in the Philippines.
📌 Citibank Personal Loan
When it comes to personal loans, Citibank has an undisputed reputation. You can borrow up to ₱2 million, which you can use for a wide range of purposes. Applications may also get approved as fast as 24 hours. Moreover, payment terms are flexible. You can choose from 12 to 60 months.
☑️ Interest rate and other charges:
2.42% monthly interest rate
4% closure handling fee
Late payment fee of 6% of the amount due or ₱500, whichever is higher
Note: This product is sold by Union Bank of the Philippines, using certain trademarks temporarily under license from Citigroup Inc. and related group entities.
Read more: 15 Personal Loans with Low Interest Rate in the Philippines
📌 BlendPH
Blend.ph offers unsecured loans online for a variety of purposes. Clients can borrow up to ₱2 million.
☑️ Loans offered:
Personal loan
Fast loan
Salary loan
☑️ Interest rate and other charges:
1% to 8% interest per month, depending on the type of loan
1.25% monthly administration fee for missed payments[2]
A pre-termination fee equivalent to a month of interest
📌 EastWest Bank
EastWest offers personal loans of up to ₱2 million. For existing credit cardholders, the loan's annual interest rates range from 34.01% to 33.54%.
☑️ Interest rate and other charges:
1.49% to 1.89% monthly interest rate
₱1,900 processing fee
Late payment fee of ₱500 or 8% of the past due amount per month, whichever is higher
📌 Asteria Lending, Inc
This online lending company offers a no collateral loan in the Philippines. First-time customers can borrow a maximum of ₱10,000. Returning clients, on the other hand, can borrow up to ₱20,000.
☑️ Loans offered:
Personal loan
Salary loan
☑️ Interest rate and other charges:
0.9% daily interest rate
Processing fee of 10% of the loan amount
Late payment fee and penalty of 1% per day
📌 BPI Personal Loan
BPI offers personal loans with payment terms of up to 36 months. You may also borrow up to ₱2,000,000 or up to three times your monthly income.
☑️ Interest rate and other charges:
25.60% annual interest rate
A processing fee of ₱1,500 and a Documentary Stamp Tax equivalent to ₱1.50 for every ₱200 of the loan amount
📌 Maybank Personal Loan
Maybank allows clients to borrow up to ₱1 million with a competitive add-on rate per month, which is considered one of the lowest in the market.
☑️ Interest rate and other charges:
1.3% monthly interest rate
A processing fee of up to ₱3,000 and Documentary Stamp Tax equivalent to ₱1.50 for every ₱200, if the loan amount is ₱250,000 and above
📌 Tala Quick Cash Loan
You can get a personal loan of up to ₱15,000 in just one day with Tala. Its unsecured quick cash loans also have a maximum payment term of 60 days.
☑️ Interest rate and other charges:
Effective interest rate of up to 15%

A one-time service fee of up to 27.03% of principal, depending on the term of the loan

Late payment fee of 5% on the outstanding balance
📌 UCPB
You can get a UCPB personal loan with payment terms of up to 36 months. They also offer a free UCPB eMoney Card as a payout option.
☑️ Loans offered:
Personal loan
Salary loan
☑️ Interest rate and other charges:
19.05% to 20.28% annual interest rate
₱1,500 processing fee
Late payment fee of 5% on the outstanding balance
📌 SB Finance
A subsidiary of Security Bank, SB Finance helps borrowers achieve their financial goals by lending them up to ₱2 million. SB Finance Personal Loan also comes with a low add-on interest rate.
☑️ Interest rate and other charges:
1.89% monthly interest rate
₱2,000 processing fee
Late payment fee of 3% of the amount due or ₱500, whichever is higher (effective September 19, 2021: 3% of unpaid amortization)
📌 Radiowealth Finance Corporation
While Radiowealth Finance Corporation (RFC) offers collateral loans, it also has an unsecured loan that can help you fund personal expenses and critical emergency needs. This is an ideal choice for those who are looking for quick cash, since applications may be approved within 24 hours.
☑️ Interest rate and other charges:
4% monthly interest rate
6% processing fee
Final Thoughts: Which is the Best No Collateral Loan in the Philippines?
Unsecured loans and secured loans have their own share of pros and cons. But your choice will ultimately boil down to one thing: the amount of risk you're willing to take.
Often, secured loans are seen as a last resort since an asset is already involved in the deal. But understand that you don't always have to go this far, as many banks and lending companies offer high-loan values without requiring you to surrender a car or a house.
Should you choose a no collateral loan in the Philippines, make sure that you're more than well-informed. We encourage you to read our other articles related to unsecured loans and lending in general, so you'll come up with a wise decision before you apply for a loan.
Also, check out the table below for personal loans being offered by top providers in the Philippines.
Personal Loan Providers
Minimum Loan Amount
Minimum Annual Income
Approval Time

Citibank Personal Loan
(This product is sold by Union Bank of the Philippines, using certain trademarks temporarily under license from Citigroup Inc. and related group entities.)

₱

100,000

₱

250,000

Fast approval time in as fast as 24 hours

Maybank Personal Loan



₱

50,000

₱

300,000

Apply for a loan online in just a few clicks

RCBC Bank Personal Loan



₱

50,000

₱

360,000

Get approved within 5 to 7 banking days

PBCOM Personal Loan



₱10,000

N/A

Get approved within 1 to 2 days
SB Finance Personal Loan




₱30,000

₱180,000

Get approved within 5 banking days

CIMB Bank Personal Loan



₱

30,000

₱

180,000

Apply within 10 minutes and get approved in 24 hours

HSBC Personal Loan



₱

30,000

₱

168,000

Get approved within 5 to 7 banking days

EastWest Bank Personal Loan



₱25,000

₱180,000

Get approved within five to seven banking days

BPI Personal Loan



₱

20,000

₱

300,000

Get approved within 5-7 banking days

CTBC Bank Personal Loan



₱2

0,000

₱

180,000

Get approved within 3 to 5 banking days

EasyRFC Multi-Purpose Loan




₱

10,000

₱

120,000

Fast approval time in as fast as 24 hours
Sources: