"Utang" is so strongly embedded in the Filipino culture that 41% of adults have outstanding or previous loans, according to the latest Bangko Sentral ng Pilipinas (BSP) financial inclusion survey.[1]
There are many options for pautang in the Philippines, the most common of which are emergency loans and personal loans. These pautangan options can be very useful when you need immediate cash, especially during this pandemic when lockdowns can happen at short notice. Or during typhoon season when flooding can happen in minutes, or anytime a natural disaster strikes.
However, it's important to understand both the benefits and risks of each loan option before choosing the right one for your immediate need. Here are just some of them.
Pautang in the Philippines: 5 Ways to Borrow Money for an Emergency
1. Emergency Loans
What's an Emergency Loan?
An emergency loan is an unsecured personal loan that you can borrow to cover the costs of unexpected expenses.[2] It's a quick and easy way for cash-strapped Filipinos to fund unplanned expenses. And it's particularly helpful when you need money to rebuild your home or repair your car after a flooding, fire, earthquake, or any disaster.
Most emergency loans in the Philippines come from three sources: private lenders, government agencies, and employers.
Emergency Loans from Private Lenders
Of the three common emergency loan providers in the country, private lenders have the simplest application process, as well as the fastest approval and fund release as they usually do not require a bank account. Many emergency loan applications can be filed online nowadays, after which you'll know if you're approved for the loan within 5 to 10 minutes. With online pautang, you can also receive funds on the same day or even in a matter of minutes.
This is why emergency loans appeal to the unemployed and those with low income or poor credit history. Emergency loans for unemployed Filipinos are ideal for when you need cash ASAP but are likely to get declined by banks because you don't have proof of income. Online lenders require only valid IDs and don't usually ask for as many income documents as banks do.
Great as they may seem during dire financial situations, emergency loans are a notoriously expensive way to borrow money in the Philippines. Interest rates are between 1% and 1.5% per day, which translate into an annual percentage rate[3] of around 500% to as much as 3,000%.
Moreover, loan amounts are small. The highest amount you can borrow is PHP 20,000. Emergency loans also come with very short terms, usually 30 days, so you've got a very limited time to return the amount you borrowed plus the interest.
Emergency Loans from Government Agencies
Looking for available government pautang? The SSS, GSIS, and Pag-IBIG Fund assist survivors of natural disasters in the Philippines through their respective emergency loans or calamity loans. If you live in an area officially declared under a state of calamity, you can apply for an emergency loan from one of these government offices.
Compared to private lenders, the SSS, GSIS, and Pag-IBIG Fund offer longer repayment terms and significantly lower interest rates. However, you must be an active member of these agencies with consistent contributions of at least six months to qualify for a loan.
Here's a table that shows the key features of emergency loans from the three Philippine government agencies. For more details on how to apply for these emergency loans from Philippine government agencies, check out this primer.[4]
| Emergency Loans | GSIS Emergency Loan | Pag-IBIG Calamity Loan | SSS Calamity Loan |
| --- | --- | --- | --- |
| Loan Amount | PHP 20,000 | Up to 80% of the member's Total Accumulated Value | One monthly salary credit (MSC) up to PHP 20,000 |
| Loan Term | 36 months | 24 months | 24 months |
| Annual Interest Rate | 6% | 5.95% | 10% |
Read more: Loan Options and Approval Tips for Freelancers in the Philippines
Emergency Loans from Employers
Some companies in the Philippines offer emergency loans to their employees affected by calamities. Others provide these loans as part of their employee benefits package, in which their workers can avail of any time they need cash for emergencies.
Emergency loans from employers are cheaper compared to other lenders, as they don't typically charge an interest. Repayments are also convenient and flexible since they're deducted from an employee's succeeding paychecks or from their 13th-month pay.
The company you're currently working for may be offering an emergency loan program. Check with the HR department and take advantage of it.
2. Personal Loans
If you need a bigger amount, you can always apply for a personal loan. Banks have strict requirements and credit investigation processes for borrowers who need cash for an emergency. Processing of loans takes longer than other lenders, typically from three to seven days. Personal loan providers need that much time to assess a borrower's ability to repay a loan.
This may not be the best option if you need money immediately. Still, applying for a personal loan is a safe, legitimate, and affordable way to borrow money in the Philippines with their low interest rates and long repayment terms. To get you started, use an online comparison platform to find the best option on where to loan money in the Philippines.
Below is a list of trusted personal loan companies and their loan features. Compare your options and apply through Moneymax!
Personal Loan Provider
Features
Citibank Personal Loan



Fast approval time in as fast as 24 hours
Loan amount of up to P2 million
Flexible payment terms of up to five (5) years

EasyRFC Multi-Purpose Loan



Fast approval time in as fast as 24 hours
High loan amount of up to P150,000
Payment term of up to 12 months

SB Finance Personal Loan



Get approved within five banking days
High loan amount of up to P2 million
Flexible payment terms of up to 36 months

TALA Personal Loan





Fast approval time in as fast as 24 hours
Quick cash loan up to P15,000
24/7 application using an Android phone
Read more:
3. Salary Loans
Salary loans in the Philippines are quite similar to emergency loans from private lenders, as they both provide borrowers a quick and easy access to cash online. Their interest rates are also higher than personal loans from banks.
Salary loans have slightly higher loan amounts and stricter application requirements. Some lenders can lend you up to PHP 50,000 and require fewer income documents such as payslips and bank statements. And in today's COVID-19 reality, salary loans have never been this useful.
You can apply for a salary loan online simply by visiting sites like Cash Mart and Vidalia or by downloading apps like the Tala Loan app.
4. Pawning or Sangla
Like the 5-6 pautang, pawn loans or sangla is a popular way to get quick cash in the Philippines. This is especially true in rural areas where pawnshops outnumber banks and ATMs. If you need a source of quick cash for emergencies, all you have to do is to give collateral such as jewelry or gadgets.
No need for credit checks and income documents—just make sure your collateral is authentic and valuable. Pawnshops charge interest rates for as low as 1% over a one-month term. Note that pawning your valuable items can be risky. You might not get it back if you fail to pay the amount you borrowed within the loan term.
Read more: Do You Have Bad Credit? What to Know When Applying for a Loan
5. Pautang from Family and Friends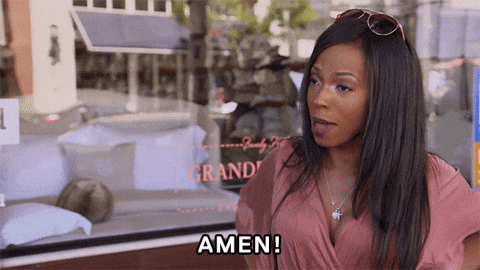 "Pautang naman. Bayaran kita sa sweldo." It's that easy to borrow money from your loved ones when you need it. Your ever-reliable tita, brother, BFF, or teammate in the office is just a phone call or text message away.
With this kind of pautangan, there are no documents required, no collateral needed, no interest to pay, and no payment due dates to worry about. You can just pay back what you owe when you can. No wonder that majority of Filipinos are indebted to their family, relatives, and friends.
Of course, this type of pautang in the Philippines comes at a cost. Break your promise to return the amount you borrowed, and you'll easily lose their trust and the chance to borrow from them again.
As much as you can, avoid being too dependent on your loved ones to save you from financial problems. Making them your go-to pautangan isn't worth all the conflict, drama, and stress that can ruin any relationship.
Final Thoughts
Have you tried any of these options for pautang in the Philippines for an emergency? There's no shame in asking for financial aid when the going gets tough. As long as you hold your end of the bargain and pay back what you owe, you'll come out of these hard times unscathed. Start applying for emergency loans and personal loans the right way by being a realistic and responsible borrower.
Related reading:
Sources:
Venus is the Head of Editorial Content at Moneymax, with 15+ years of experience in digital marketing, corporate communications, PR, and journalism. She invests in stocks, mutual funds, VUL, and Pag-IBIG MP2. Outside of work, she's crazy about cats and Korean dramas. Follow Venus on LinkedIn.