Many Filipinos prefer to borrow from informal moneylenders for their urgent financial needs. Some even turn to loan sharks like 5-6 lenders when they're desperate for cash, not minding the risk of getting deeper in debt with the excessively high interest rates.
However, borrowing from banks and other formal lenders is the safer route. Because the government regulates them, these lenders observe fair and ethical practices and offer lower interest rates.
Security Bank, for example, has been providing a different, better experience for people seeking personal loans in the Philippines. Keep reading if you want to know more about the Security Bank Personal Loan online application and why it's worth considering for your financial need.
What is a Security Bank Personal Loan?
The Security Bank Personal Loan is a multi-purpose, low-interest cash loan that you can pay off in affordable and flexible payment terms. There's no collateral required, and you don't need to own a Security Bank credit card to apply for one.
Currently, this loan product is offered through SB Finance's zukì app. A partnership between Security Bank and Krungsri Bank of Thailand, SB Finance makes online personal loan applications easy, safe, and accessible to Filipinos.
What Can I Use a Security Bank Personal Loan for?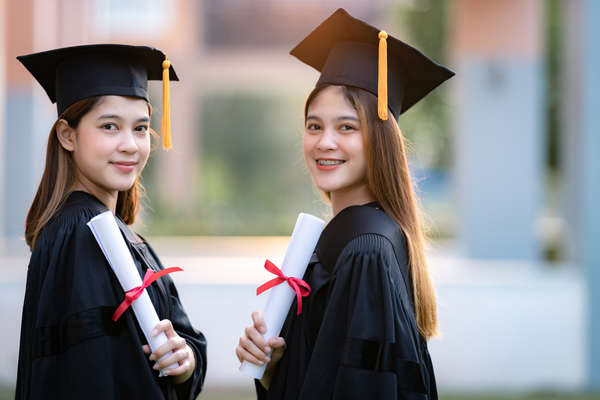 Aside from funding an emergency expense, you can use your Security Bank loan proceeds for the following:
Education - Get the extra financial boost you need to pay off your children's tuition and other miscellaneous expenses. Now you can buy everything in one go and pay in more manageable payment terms.
Travel - Did anyone say revenge travel? If you've been missing the sound of the ocean waves or the fresh mountain air, this is your cue to book that trip with a Security Bank Personal Loan.
House and lot purchase or down payment - A Security Bank Personal Loan can also make your dreams of becoming a homeowner a reality. Depending on the property value, you can make a significant down payment or purchase it outright.
Home improvements - Is that leak on the ceiling getting worse? Do you need to build a fence around your property? Or is your bathroom too small now for your growing family? Get a Security Bank Personal Loan to fund your much-needed home improvement!
Car purchase - Your commuting days may soon be over when you apply for this loan and use it to make a down payment on your dream car.
Business start-up - Are you one of those people who are "quietly quitting" their jobs? You can leave the world of 9 to 5 and put up your own small business with a Security Bank Personal Loan.
Life milestones - Certain events in life call for a celebration. If you're planning to get married soon or finally moving out of the family home to live on your own, a Security Bank Personal Loan can help you with the expenses.
Debt consolidation - Another good reason to get a Security Bank Personal Loan is to pay off all your debts and track just one payment each month. This will help you better manage your monthly budget and remember just one due date for your loan.
7 Reasons a Security Bank Personal Loan Makes a Practical Choice
With a Security Bank loan, you'll have a safety net when you experience cash flow problems, have a financial emergency, or just need a financial boost. Here are seven reasons to consider a Security Bank Personal Loan online application in the Philippines.
1. Easy to Qualify with Simple Security Bank Loan Requirements
If you're curious to know how to apply for a personal loan in Security Bank, you'll be pleased to learn that there's no overly long list of bank requirements. Security Bank makes it easier for Filipinos to qualify for a personal loan by keeping its requirements simple and minimal. No need to stress yourself because the required documents are easy to complete.
Who Can Apply for a Security Bank Personal Loan?



You may apply for a Security Bank personal loan if you meet these basic requirements:
Citizenship: Filipino
Age: Minimum of 21 (but not older than 65 upon loan maturity)
Means of contact: Office or residence landline number
Minimum gross monthly income:

Employed: At least ₱15,000 (Metro Manila) / ₱12,000 (outside Metro Manila)
Self-employed with two continuous years of profitable operations:₱100,000
Security Bank Personal Loan Requirements for Employed Applicants
Valid government-issued photo ID
Any of the following income documents:


Latest one-month payslip
Certificate of Employment and Compensation (issued within the past six months)
Latest Income Tax Return (ITR)
Security Bank Personal Loan Requirements for Self-Employed Applicants:
Valid government-issued photo ID
Audited Financial Statement for the previous year
DTI Certificate/SEC Registration
Business Permit/Mayor's Permit
Bank statements for the last three months
For corporations: Latest General Information Sheet
Trade references with contact information (at least three)

2. Hassle-Free Security Bank Personal Loan Online Application
Ironically, while almost everything has gone fully digital these days, like ordering fast food deliveries and booking a ride, many banking transactions still haven't. Personal loan applications, for instance, are still mostly done in-branch.
Thankfully, the Security Bank online personal loan application process lets clients apply for a loan wherever they are as long as they have internet access and a smartphone. Within minutes, you can complete your Security Bank loan application online without leaving your home or office.
3. Quick Approval
Security Bank takes only five to seven working days to approve a personal loan application with complete documents. This is a quick lead time considering that the standard for loan approvals among banks in the Philippines is longer than a week.
Fast approval is a huge advantage for borrowers, especially those who need money for emergencies. There's no need to wait a long time to get the cash you need to pay for hospital bills, tuition, or any immediate financial need.
4. Low Interest Rates
Security Bank is one of the banks that offer personal loans with the lowest interest rates in the Philippines. Its monthly add-on starts at 1.39% for loan terms of 12 to 36 months, and its annual percentage rate (APR) starts at 29.48%.
With Security Bank's low personal loan interest rates, you can keep borrowing costs low. Getting this kind of loan also ensures that loan repayments are easy on your budget and won't wipe out your finances.
Moreover, being able to pay your monthly loan installments means you avoid accumulating unpaid balances that lead to debt.
5. Loan Amounts of Up to ₱2 Million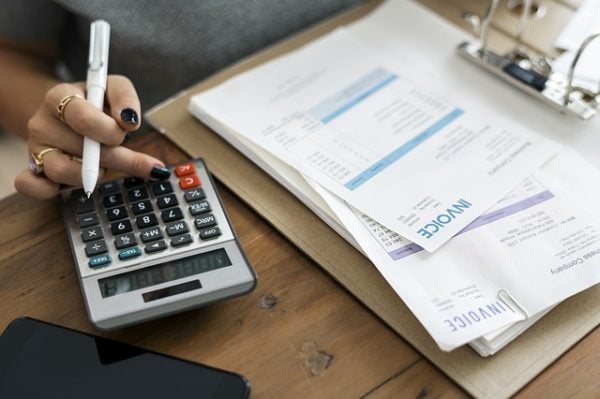 The Security Bank personal loan is flexible because you can borrow anywhere from ₱30,000 to ₱2 million. A large maximum loan amount allows you to fund significant expenses such as home improvement, business start-up, college tuition, car purchase, and travel.
6. Affordable and Flexible Repayment Terms
When you apply for a Security Bank loan, you have four payment terms to choose from: 12, 18, 24, and 36 months. Choosing the longest loan term lowers your monthly installments, while the shortest term saves you from paying higher interest.
You may use the Security Bank Personal Loan calculator[1] to know how much you can loan and the best payment term based on your capacity to pay.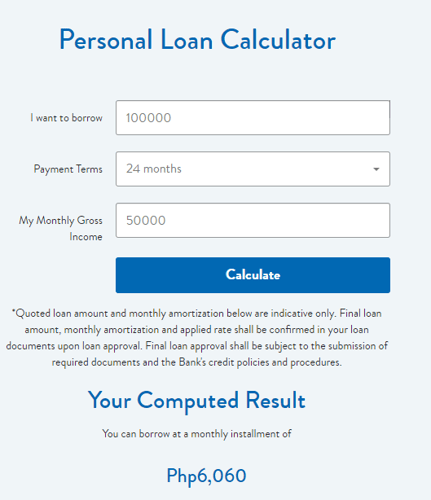 7. Financially Stable and Trustworthy Lender
Becoming a Security Bank client means partnering with a company that's one of the most financially stable in the banking industry. To learn more about Security Bank's performance, you can check its total assets based on the latest Bangko Sentral ng Pilipinas data.[2]
In addition, Security Bank is a multi-awarded Bank of the Year for its solid financial performance and adoption of technological innovations.
Banks with good financial health are those you can rely on not just for borrowing money but also for availing of different financial services.
How to Apply for a Security Bank Personal Loan Online
Convinced that a loan from Security Bank is the right choice for you? Here are the easy steps to a Security Bank Personal Loan online application:
Download the zukì app on Google Play Store or App Store.[3]
Open the mobile app and register for an account.
Log in to your account by entering your mobile number and PIN.
Proceed with your Security Bank Personal Loan online application. You'll be asked to scan a valid ID, take a selfie, fill out a form, and upload the required documents.
Wait for an approval notification from the zukì app.
How to Check Your Security Bank Personal Loan Status
You'll know if you get approved for a loan through a notification from the bank's representative. Alternatively, you can send a Security Bank personal loan status inquiry email to plonlineapp@securitybank.com.ph or call the customer service hotline at (02) 8887-9188.
How to Receive Your Security Bank Loan Proceeds
You may choose to receive your loan proceeds either through Manager's Check (MC) or your Security Bank account.
If you prefer to receive a check, you may claim it at the Security Bank branch where the loan was applied or at Security Bank's Loan Releasing Area in Keyland Building, Arnaiz Avenue, Makati City.
Make sure to bring two valid IDs. If there are other documents needed for loan availment, these will be relayed to you by the Security Bank representative.
Security Bank Personal Loan FAQs
1. What are the fees of a Security Bank Personal Loan?
Upon loan booking, there will be a processing fee that will be deducted from the loan amount. The processing fee is 3% of the loanable amount. Other fees are as follows:
Notarial fee: ₱100 (for loans of ₱100,000 and higher)
Documentary stamps: ₱1.50 for every ₱200 (for loans of ₱250,000 and higher)
Late payment fee: 3% of the unpaid amortization
Pre-termination processing fee: ₱2,500
Note: There won't be any facilitation fee to be collected by SB Finance when you file your personal loan application. If you ever get a text message, phone call, or email telling you to pay the facilitation fee, report it immediately to Security Bank's customer service at (02) 8887-9188 or email to customercare@securitybank.com.ph.
2. How to pay Security Bank Personal Loan online?
You can pay your Security Bank Personal Loan via Security Bank Online.
Log in to your Security Bank Online account via the mobile app or website.
Select "Payments & Transfers" and then "Pay Bills."
From the dropdown menu, choose "New Bill."
Enter the subscriber/reference number and the amount to be paid.
Next, choose the account you want to use for the payment and your payment schedule.
Click 'Submit'.
3. Can I still apply for a Security Bank Personal Loan if I have a canceled credit card?
To ensure a smoother and faster loan application process, you must first get clearance from your credit card issuer to show that you have fully paid off the credit card.
4. Is loan pre-termination allowed?
Yes, it is. However, you will be charged a pre-termination processing fee, which is ₱2,500.
5. Can I re-avail a Security Bank Personal Loan?
Yes, you can, on two conditions: you're done paying for at least half of your original Security Bank Personal Loan term, and you have no record of missed payments.
For example, your original loan term is 18 months, and you've already settled nine months of your loan amortizations. You can now apply for loan re-availment. The loan balance from your original loan will be deducted from the proceeds of your new loan.
Let's say you have a loan balance of ₱8,000, and you applied for a loan re-availment amounting to ₱30,000. The loan balance of ₱8,000 will be deducted from ₱30,000, so you'll receive ₱22,000.
6. Can I apply for two personal loans from Security Bank at the same time?
No. You should settle at least half of your existing personal loan before you can re-apply.
Check out other personal loans in the Philippines:
Final Thoughts
We hope that this Security Bank personal loan online application guide will be helpful to you in your loan application. Security Bank is truly a game-changer in making loans more accessible to the ordinary Filipino. With its ease of application, quick approval, and other benefits, getting a personal loan from Security Bank is definitely worth a shot.
If you want to know other personal loan options, visit the Moneymax website to compare different personal loans for free.
Compare Other Personal Loan Options in the Philippines
Looking for a personal loan? Below is a list of trusted personal loan companies and their loan features. Compare your options and apply through Moneymax!
Personal Loan Provider

Minimum Loan Amount

Maximum Loan Amount

Minimum Annual Income

Approval Time

Metrobank

₱20,000

₱1 million

₱350,000

7 days

BPI



₱

20,000

₱2 million

₱

300,000

5 to 7 banking days

EasyRFC

₱

10,000

₱150,000

₱

120,000

As fast as 24 hours

Maybank



₱

50,000

₱1 million

₱

300,000

Apply online in just a few clicks

RCBC



₱

50,000

₱1 million

₱

360,000

5 to 7 banking days

SB Finance




₱30,000

₱2 million

₱180,000

5 banking days

CIMB



₱

30,000

₱1 million

₱

180,000

24 hours

HSBC



₱

30,000

₱500,000 or 3x gross monthly salary, whichever is lower

₱

168,000

5 to 7 banking days

CTBC



₱2

0,000

₱1 million

₱

180,000

3 to 5 banking days
Sources: