Choosing the best loan for personal use isn't as simple as comparing interest rates and monthly installments. You also need to consider the personal loan fees and charges that add to the cost of borrowing money. Some of these fees are avoidable while others aren't.
Considering all these factors gives you a better idea of which options will better fit your budget and allow you to avoid expensive fees. Ultimately, this will keep you from incurring debt over time.
Personal Loan Fees

in the Philippines (as of 2023)
📌 Effective Interest Rate:

12% to 40%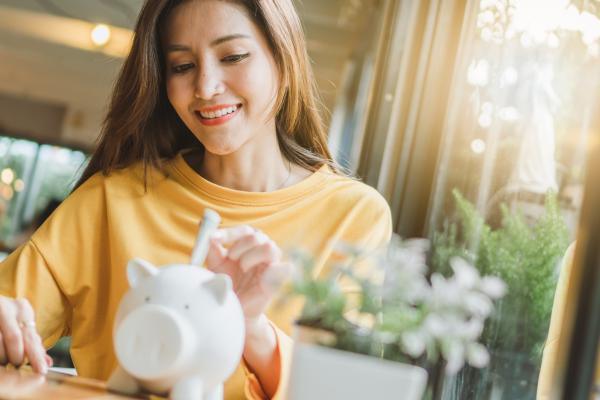 The effective interest rate (EIR)[1] is "the rate that exactly discounts estimated future cash flows through the life of the loan to the net amount of loan proceeds," as defined by the Philippine Accounting Standards. The Bangko Sentral ng Pilipinas (BSP) also uses this EIR definition.
Put simply, this rate measures the actual cost of borrowing money.
Loan Fees and Charges Included in the EIR Computation
Personal loans with low interest rates in the Philippines have EIRs ranging from 12% to 30%. The EIR includes monthly interest charges and service fees, such as personal loan processing fees and documentary stamp tax.
Here's a closer look at these personal loan fees.
✅ Monthly Interest Charge: 1.2% to 2%
It's the interest rate applied to the total due or outstanding balance and any unpaid personal loan fees and charges. The interest is compounded monthly. Borrowers continue to pay it until the loan balance is fully paid.
✅ Processing Fee: ₱1,500 to ₱3,000
Lenders charge a fixed service fee to cover the cost of processing the personal loan application, including credit checks and administrative costs. The personal loan processing fee in the Philippines is deducted from the loan amount.
When computing how much to borrow, consider this fee to ensure you'll get the exact amount to cover your financial needs.
Banks in the Philippines charge personal loan processing fees ranging from ₱1,500 to ₱3,000. SSS deducts a 1% service fee from the SSS salary loan amount, but Pag-IBIG doesn't charge this fee for its multi-purpose loan
✅ Documentary Stamp Tax: ₱1.50 for every ₱200 for loans exceeding ₱250,000
The Bureau of Internal Revenue (BIR) requires a Documentary Stamp Tax (DST) of ₱1.50 per ₱200 of a loan amount over ₱250,000 for personal use or any loan amount for business purposes. Like the processing fee, the DST is deducted from the loan proceeds. Loans under ₱250,000 for personal use are exempted from the DST payment.
✅ Disbursement Fee: ₱1,500 to ₱2,500
Disbursement fees aren't as common as other personal loan fees in the Philippines. Every time the loan amount, or a portion of it, is disbursed to you, a disbursement fee is taken out of your proceeds. Simply cash out your loan proceeds once to save money on this fee.
✅ Notarial Fee: ₱125 to ₱150
Also called attorney's fee, this personal loan fee covers the cost of collection and litigation when a borrower defaults on a loan.
Sample EIR Computation
Here's a sample EIR calculation from the BSP[2] that shows how the effective personal loan interest rate is computed: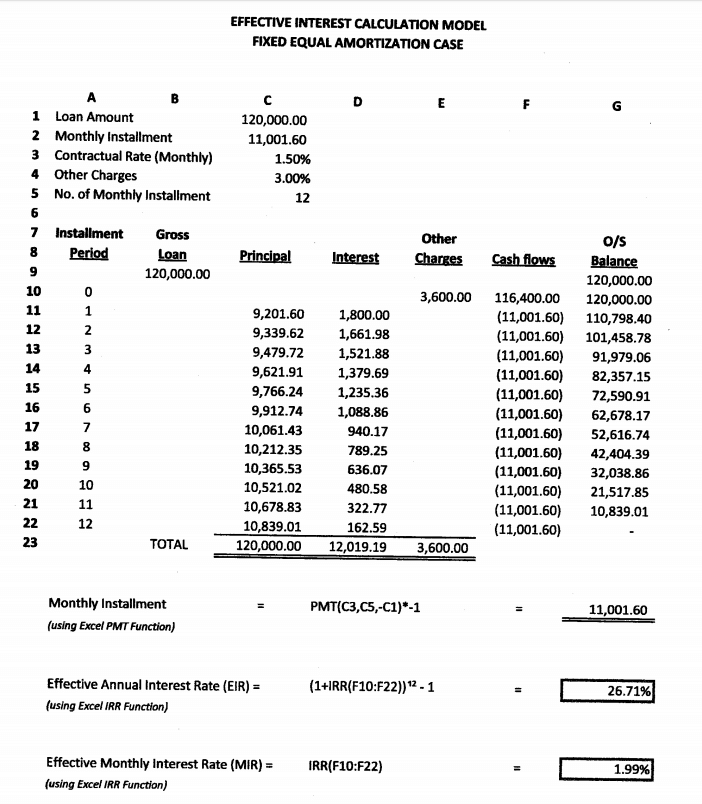 📌 Annual Percentage Rate: Starts at 30%
The annual percentage rate or APR is a percentage indicating the annual cost of the loan. It includes any fees or charges associated with the loan.
For example, if you apply for a personal loan from UNO Bank worth ₱30,000, the APR will range from 35.94% to 35.78 for a loan term of six to 36 months.
📌 Annual Contractual Rate: 24% to 37%
The annual contractual rate is the interest you pay based on the remaining loan balance per repayment on a 360-day period. Your outstanding balance and the amount you pay for interest decreases as you repay the money you owe.
📌 Monthly Add-On Rate: 0.65% to 2.9%
Banks charge a monthly add-on rate to the principal loan balance at the start of the loan. The monthly add-on interest is calculated in advance and added to the loan balance.
Monthly add-on rates are based on the original amount you borrowed. They remain the same throughout the loan period and are not based on a decreasing loan balance.
To compute your interest payment, apply the add-on rate to the principal amount.
For example, let's say you take out a Metrobank Personal Loan worth ₱30,000, with a loan term of 12 months and a monthly add-on rate of 1.75%. Apply the add-on rate to the principal amount to get the amount you need to pay for the monthly add-on interest.
₱30,000 / 12 = ₱2,500
₱30,000 x 1.75% = ₱525
₱3,025 (monthly amortization)
Related: How to Start Your Metrobank Personal Loan Application
📌 Late Payment Fee: 3% to 8% of the Overdue Amount or ₱500 per Month
Missing a due date can cost you more in personal loan fees. Lenders charge a personal loan penalty fee of 3% to 8% of the overdue amount or ₱500 per month, whichever is higher.
For example, you have a BPI personal loan and missed a payment for a month. You'll need to pay a late payment fee of 5%. If your unpaid balance is ₱1,000, your loan penalty charge is ₱50.
Avoid this fee by always paying your monthly amortization on or before the due date.
Read more: How to Get a Loan From BPI: Application Process and Requirements
📌 Early Payment Fee:

3%

to 8% of the Outstanding Balance
It's great if you can repay your loan before its term ends fully. However, some lenders charge a penalty fee for paying off a loan before its maturity date. It's called an early payment fee, pre-termination fee, prepayment fee, installment acceleration fee, or closure handling fee.
Banks charge this personal loan fee to cover the interest they would've collected if you paid it off until its maturity. For example, UNO Digital Bank charges ₱300 or 3% of the unbilled loan amount as a loan pre-termination processing fee.
If you think you have the means to pay off your loan earlier than its maturity date, it's best to choose one that doesn't charge an early payment fee.
📌 Returned Check Fee: ₱1,000 to ₱2,000 Per Returned Check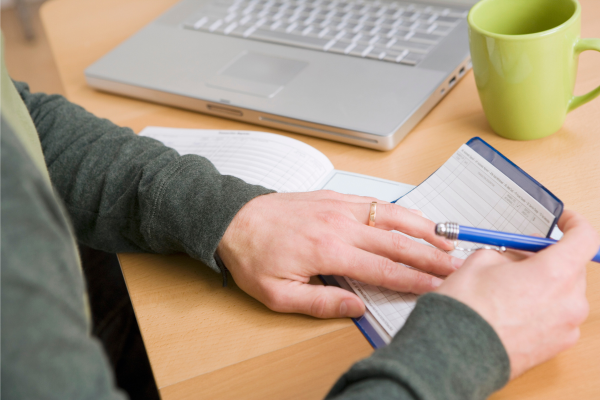 Will you pay your monthly amortizations through checks? If your checking or current account has insufficient funds or is closed, or if there's an erasure or alteration on your check, the bank will return the check. You'll need to pay a fee of ₱1,000 to ₱2,000 for every returned check.
Be careful when issuing checks to avoid this fee. Use other loan payment channels such as auto-debit arrangements and online banking.
📌 Amendment Fee: ₱500 per Amendment
You may also have to pay a fee each time you have your personal loan details changed. For example, HSBC charges a ₱500 amendment fee for each modification of loan details.
Read more: Fund Your Goals: HSBC Personal Loan Application Guide
Final Thoughts
Check each bank's lending computation and personal loan fees so you can choose the right loan and avoid uncontrollable debt. Read the fine print—no matter how time-consuming—before applying for a personal loan.
💸

Compare Personal Loans via Moneymax
Looking for the right personal loan? It doesn't need to be complicated. Through Moneymax, you can quickly and easily compare loan features and fees from reputable lenders in the Philippines:
| Personal Loan | Minimum Loan Amount | Maximum Loan Amount | Monthly Add-on Rate | Minimum Annual Income | Approval Time |
| --- | --- | --- | --- | --- | --- |
| UNO Digital Bank Personal Loan | | | | | |
| Metrobank Personal Loan | | | | | |
| UnionBank Personal Loan | | | | | |
| BPI Personal Loan | | | | | |
| RFC Loan | | | | | |
| Tonik Flex Loan | | | | | |
| Tonik Quick Loan | | | | | As fast as 1 hour |
| Tonik Big Loan | | | | | 7 days |
| Tala Loan | | | | | 24 hours |
| HSBC Personal Loan | | | | | |
| CIMB Personal Loan | | | | | |
| Maybank Personal Loan | | | | | |
| RCBC Bank Personal Loan | | | | | |
| SB Finance Personal Loan | | | | | |
| CTBC Bank Personal Loan | | | | | |
| PSBank Personal Loan | | | | | |
Sources: