Debts are a fact of life. Financially healthy people like employees, business owners, and even multimillionaires have them.
As a financially responsible individual, you know that you need to handle debts properly to get a good credit score. Some people, however, find it hard to cope with debts because their salary and repaying power aren't proportional to the credit they've borrowed.
Nevertheless, you can make repayments more manageable and efficient with one solution: debt consolidation.
What is Debt Consolidation in the Philippines?
Debt consolidation[1] is a method of simplifying your debts. It brings multiple debts together and turns them into one payment.
It can be carried out in two ways: through a debt consolidation loan or the transfer of existing credit card debt to another credit card.
How Debt Consolidation Works
Think of it as putting Debt #1, Debt #2, and Debt #3 in one box. That single box will then turn the three debts into a single loan. The said box will issue an invoice that states a fixed amount that you need to pay every month. When you pay that fixed amount monthly, you're actually paying for the three debts you've put inside that box until the agreed term ends.
When is Debt Consolidation a Good Idea?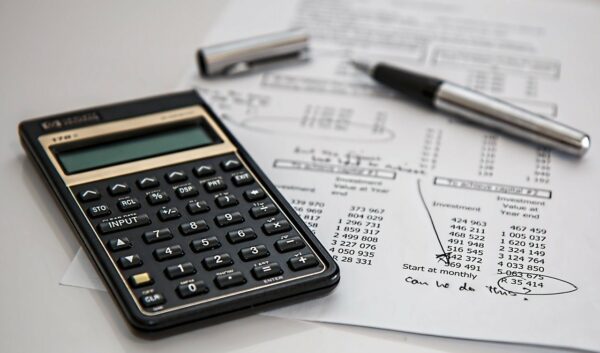 You can view debt consolidation through two lenses, both of which are obvious advantages. First, you can treat it as a practical way of dealing with high interest rates on your debts. Second, you can use it to organize manageable debts.
1. When You Need to Deal with High Interest Rates
Debt consolidation is a sound idea if your debts, such as credit card bills, have high interest rates. When you take out a new loan to pay all your debts at once, that new loan may have a lower interest rate. Moreover, the payment schemes are actually manageable, albeit much longer.
2. When You Want to Organize Your Debts
It's also a wise strategy if you want to organize a manageable size of debt. Multiple debts usually have different due dates, making monthly payments a hassle. But when you consolidate all your debts into one payment, you'll have only one due date to remember. It'll be easier for you to set aside repayment money and automate your monthly payments.
3. When You Want to Clear Your Debts Fast
The great thing about a debt consolidation loan is that you follow a payment plan, helping you pay your debt a little quicker. For example, if you want to settle your debts within a year, apply for a debt consolidation loan with a repayment period of not more than 12 months.
If you have significant debt, a debt consolidation loan can also put you on a faster track to paying it off. Unlike credit card companies that don't give you a timeline to pay off your balance, a debt consolidation loan has a fixed payment schedule with a clear start and end date.
Read more: 6 Ways to Get Out of Debt Faster Despite Having Low Income
Bounce Back from Financial Setbacks with a Citi Personal Loan

Don't let worry or stress over debt take over your life. Pay off your debt with a Citi Personal Loan and easily manage your loan repayments with Citibank's low interest rate.
And if you apply via Moneymax (and get approved subsequently), you'll receive a welcome gift. Apply for Citi Personal Loan today!
Note: This product is sold by Union Bank of the Philippines, using certain trademarks temporarily under license from Citigroup Inc. and related group entities.
When is Debt Consolidation a Not-So-Good Move?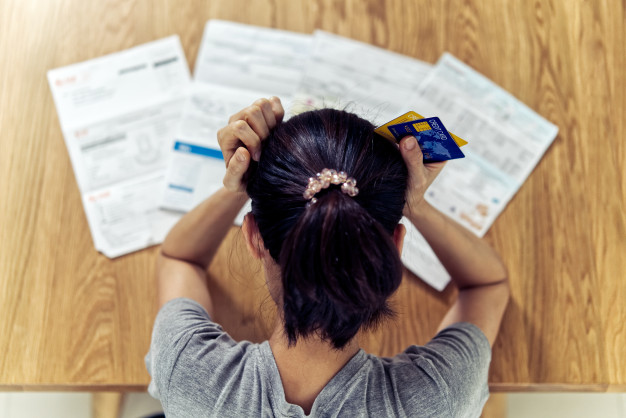 Debt consolidation has its pros and cons. However, the drawbacks aren't usually given the spotlight. Here are the possible pitfalls to expect when you go for this debt management method.
1. It Will Not Free You from Debts
For one, debt consolidation becomes a disadvantage when you think it will magically deal with all your existing debts. Because your debts are rolled into a single payment, you may start feeling free of debt. And that dangerous thinking may lead you into getting another debt.
2. You Still Have to Pay Fees
Debt consolidation loans usually come with fees. When you move the outstanding debt of your credit card to another credit card, you may have to pay balance transfer fees. You may also need to cover other related expenses, such as annual fees and closing costs.
Also, there's no guarantee that a debt consolidation loan, which is technically a new loan, will have lower interest rates. It will still depend on your lender and your credit score. Your monthly payments may even have a higher interest rate.
If you choose to pay less every month, the term of your debt consolidation loan will likely be extended. That also means extending the period of your interest payment. In the long run, you may end up paying more interest.
Avoid debt consolidation loans if you're prone to missing payments as well. You'll have to pay a lot more once the late payment fees start piling up.
Read more:
Does Debt Consolidation Hurt Your Credit Score?
It depends. If you're a diligent payer, you can improve your credit score. With just one due date to remember, you can easily set aside money or automate payments, helping you pay on time. Paying on time is one way to boost your credit.
However, consolidating your debts also poses risks that can hurt your credit. Take this situation, for instance: if you transfer the debts of your three other credit cards to a new credit card, that new credit card's limit may get maxed out. For creditors, this is a red flag. Your credit score might then be lowered.
Things to Look for in a Debt Consolidation Loan Provider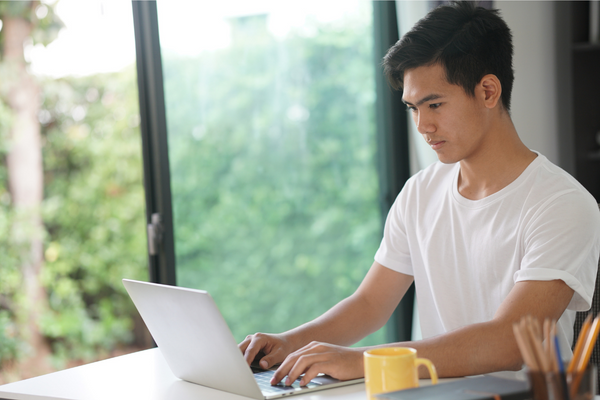 Don't get the first debt consolidation loan you see. Check the following before you submit your application:
Approval Requirements
Most providers of debt consolidation in the Philippines require a good credit report and payment history, as well as a stable income for repaying the loan. In short, there shouldn't be red flags that indicate you're a big risk. Some might require collateral, such as your house or car, especially for higher loan amounts.
If you have a less-than-stellar credit report because of unpaid loans or credit cards, hence the need to consolidate your debt, look for other debt consolidation loans in the Philippines with easier requirements or more flexible approval criteria.
Fees and Interest Rates
Debt consolidation companies in the Philippines often advertise low rates, but they're not always guaranteed. The actual rates will still depend on your credit. Also, factor in origination fees, late fees, and pre-payment penalties.
Make sure to get different quotes from lenders. Compare and then fully understand the terms and conditions to know what interest rate you'll be paying.
Loan Amount and Repayment Options
If you have a significant amount of debt to consolidate, you'll need a bigger loan with a longer repayment period. Many banks and financial institutions offer different loan amounts, so do your research to find a debt consolidation loan that can pay all your unpaid loans with repayment terms suited to your budget.
Customer Service
If you're getting a debt consolidation loan, make sure it provides several customer service options. If customer service facilities like chat, email, or 24-hour hotlines are important to you, ensure that the debt consolidation loan provider offers them before sending in your application.
Who Offers Debt Consolidation Loans in the Philippines?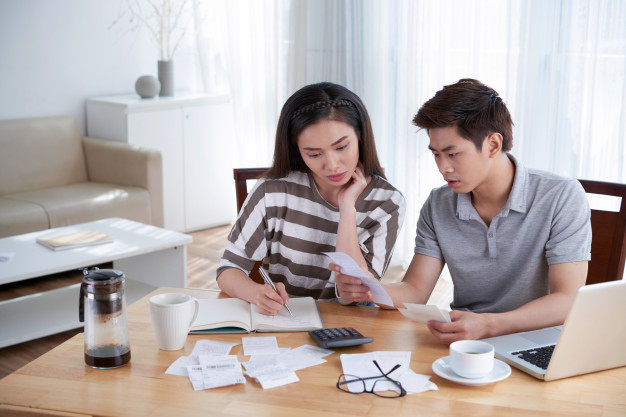 Again, there are two ways to consolidate your debts: one is through a debt consolidation loan, and the other is through the transfer of your credit card debt into another credit card.
The second method may be pretty straightforward to understand, while the first may raise a couple of questions, as debt consolidation loans may sound foreign and technical to many.
Debt consolidation is a legitimate personal loan purpose. A lot of leading banks offer loan consolidation in the Philippines. But understand that not all banks offer personal loans that can be used for debt consolidation.
Here are some options to consider for debt consolidation in the Philippines:
Citi Personal Loan
Citibank offers loans ideal for debt consolidation. A Citi Personal Loan is great to add to your debt consolidation plan since it allows you to borrow up to ₱2 million with a flexible repayment term of up to five years. Also, no collateral is needed for the Citi debt consolidation loan.[2]
Its annual contractual rate or interest based on a 360-day period is 26.9%. There are also charges for disbursement and closing.

Note: This product is sold by Union Bank of the Philippines, using certain trademarks temporarily under license from Citigroup Inc. and related group entities.
BPI Personal Loan
Another great option is a personal loan from BPI. Aside from funding major expenses or purchases, you can also use it to consolidate your debts.
You can borrow up to ₱2 million with a BPI debt consolidation loan, and you don't need collateral. Moreover, you can pay for up to 36 monthly installments, so you can enjoy lower monthly payments.
Loan proceeds are disbursed quickly and safely to your BPI account as well. You can also conveniently pay online via various payment channels or BPI's automatic debit facility.

Security Bank Personal Loan
A Security Bank Personal Loan is also a good option for debt consolidation. Borrow anywhere from ₱30,000 to as much as ₱2 million and pay for 12 to 36 months.
Its annual percentage rate starts at 39.53%, with an estimated APR of 37.53% for 36 months. So for a sample computation for a ₱50,000 loan with a payment period of 36 months using the APR of 37.53%, your payment for your debt consolidation would be ₱2,333.89 per month.

RCBC Personal Loan
Get the financial help you need to manage your debts and pay for one loan instead. With an RCBC Personal Loan, you can borrow from ₱50,000 to as much as ₱1 million at 1.3% interest and pay for up to 36 months.

CIMB Personal Loan
You can also get a loan from CIMB Bank to consolidate your debts. It's a fully digital personal loan that you can apply and get approved for in minutes. You can borrow up to ₱1 million and pay for up to 36 months. The monthly add-on rates range from 1.12% to 1.95%, which corresponds to APR of 24%, 30%, or 36%.
With these details from leading banks, you can get a picture of what a debt consolidation loan in the Philippines may look like. It's also worth visiting your trusted bank to know if its personal loan can be used for debt consolidation. Different financial institutions may have different debt consolidation qualifications.

Read more:
Final Thoughts
If you're looking to manage your debts, debt consolidation in the Philippines may be the best way to go. However, you must think things through first, especially if this is your first time using this debt management strategy.
First, if your debts are still manageable, try to find other ways to deal with them. You can sell items you don't need anymore or add another income stream, such as a part-time job.
Second, if you decide that this is the best way to manage your debt, find out if you can avail of lower interest rates and calculate the fees that come with the new loan. Ultimately, stick to new money-saving habits that will help you put your debt under control.

Sources: