"Begin with the end in mind." - Dr. Stephen Covey, The 7 Habits of Highly Effective People
To begin with the end in mind means knowing where you're going, so you can better understand where you are now and ensure that the steps you take are always in the right direction.
Covey's second habit emphasizes the value of thinking first before you act. This applies to all facets of life, even to ongoing personal battles along with the continued rise in COVID-19 cases and the threat of the Delta variant: coping with grief, toxic relationships, struggles at work, and financial hardship.
It's easy to assume the worst, wallow in despair, or disregard contractual obligations. But that's not how to deal with this pandemic crisis. You need to face your responsibilities head-on. Yes, that includes settling your outstanding bills and debts!
This article aims to help you manage debt in this new normal and to provide answers to common questions borrowers ask, like what happens if you can't pay off your loan and what to do about it.
Managing Debt in the New Normal: Your Burning Questions Answered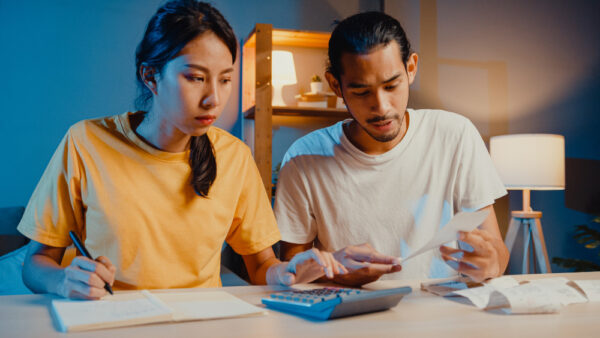 1. Is there a difference between loan delinquency and loan default?
Loan delinquency and loan default are used interchangeably in the Philippines. Under Republic Act No. (R.A.) 10870, otherwise known as the Philippine Credit Card Industry Regulation Law, default or delinquency refers to the nonpayment or payment of an amount less than the amount required to be paid for at least three billing cycles. The law also says that the billing cycle is the period between billing, which comprises at least 15 days.
2. Can you be arrested and sent to jail if you fail to pay your debt?
Many borrowers default on a loan every day, and the common question they ask is whether nonpayment of the loan will result in imprisonment.
The answer is no.
Article III, Section 20 of the 1987 Constitution expressly states that "no person shall be imprisoned for debt." Therefore, it is unlawful to arrest or detain anyone because of debt.
However, if you issued a check to repay debt, which is later dishonored due to insufficiency or lack of funds, you may be criminally liable under Batas Pambansa 22 or the Bouncing Checks Law.
Also, under R.A. 8484 or the Access Devices Regulation Act of 1998, a cardholder is presumed to commit fraud if they abandon or surreptitiously leave their place of employment, business, or residence without informing the credit card company.
Only a few countries are imposing imprisonment due to the inability to pay a debt because this violates international human rights under the International Covenant on Civil and Political Rights to which the Philippines is a party. But this doesn't mean you should refuse to pay your debt because interest accrues as the days, months, or years pass that you ignore paying off your debt.
3. If borrowers can't be jailed for delinquent payment, does it mean lenders can't file a case against them?
Take note that imprisonment is for a criminal case. That's why the lender can still file a civil case against you in court for a Collection for a Sum of Money when you default on a loan. If it's a secured loan (e.g., car loan, housing loan, and other loans with collateral), a complaint for foreclosure may be filed.
In which case, if the lender wins, you'll be ordered by the court to pay the amount you owe plus interest, moral damages, exemplary damages, and other legal damages that the lender may ask from the court to award.
This is a lengthy and tedious process that will cost more money. It will also negatively impact your credit history, which banks and other lending institutions rely on next time you apply for a loan.
Credit bureaus in the Philippines are now providing credit scores, and yours will be affected if you have unpaid loans. Your negative information in your credit history files will remain in the Credit Information Corporation (CIC) database for not more than three years upon payment or settlement of debts through compromise agreements or court decisions.[1] The CIC is the Philippines' repository of credit data.
Related article: Do You Have Bad Credit? What to Know When Applying for a Loan
4. Can you ignore a call from a debt collector since it's pandemic?
Your phone rings at 11:30 p.m., and just by looking at your phone's screen, you know that it's a debt collector. Yes, you can ignore this call, pandemic or not.
Making contact to collect the debt at unreasonable or inconvenient hours before 6:00 a.m. or after 10:00 p.m. is a violation of the regulations and circular on unfair collection practices issued by the Bangko Sentral ng Pilipinas[2] (for banks and collection agencies) and the Securities and Exchange Commission[3] (for financing companies and lending companies), unless you've given consent for the collecting agent to contact you during those hours.
5. I'm being harassed due to my delinquent payment. What should I do?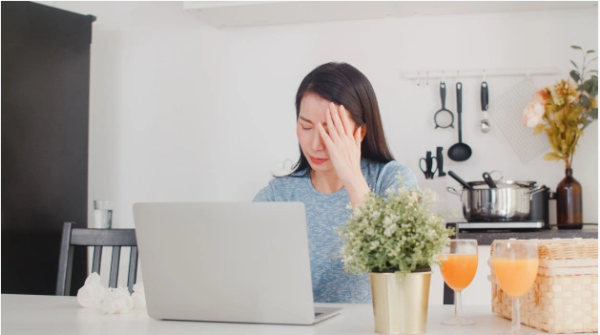 Don't fall prey to phone calls and text messages of lenders or collecting agencies threatening to have you arrested. Beware of those pretending to be debt collectors or officers of the court. Don't provide any of your details to the caller.
Instead, ask that the communication be recorded and done via email and ask for the following information:
Caller's name
Loan amount (for confirmation)
Name and address of the collection agency
Name of the original lender (bank, credit card, or financing company, etc.)
Legitimate collecting agencies should be able to provide you with such information.
If a collection agency is contacting you through phone calls, letters, text messages, or emails, there should have been a prior endorsement by the bank or credit card issuer for an unpaid credit card debt.
Section 21 of R.A. 10870 or the Philippine Credit Card Industry Regulation Law requires that a credit card issuer first inform its credit cardholder in writing about the endorsement before making an actual endorsement to a collection agency. You may also check the Credit Card Association of the Philippines (CCAP) website to verify the list of accredited collection agencies.[4]
Using threat, violence, or other criminal means to harm the physical person, reputation, or property of any person, as well as obscenities, insults, or profane language constitute unfair debt collection practices prohibited by the BSP and the SEC. Even if the credit card issuer, financing, and lending companies have outsourced the collection of debts, they're still responsible for complying with the BSP's regulations and SEC's circular.
The Department of Justice – Office of Cybercrime (DOJ-OOC) also received an increasing number of reports about harassment by online lenders in collecting payments during this pandemic.
Thus, on April 23, 2021, the DOJ-OOC issued a Public Advisory[5] enumerating the acts that qualify as unfair debt collection practices and cyber harassment with the corresponding criminal violations that victims may file with the following appropriate government agencies:
National Bureau of Investigation's Cyber Crime Division (NBI-CCD)
Philippine National Police Anti-Cybercrime Group (PNP ACG)
National Privacy Commission (NPC)
Securities and Exchange Commission (SEC)
Read more:
6. Can you still reach out to your lender if you can't pay off your debt?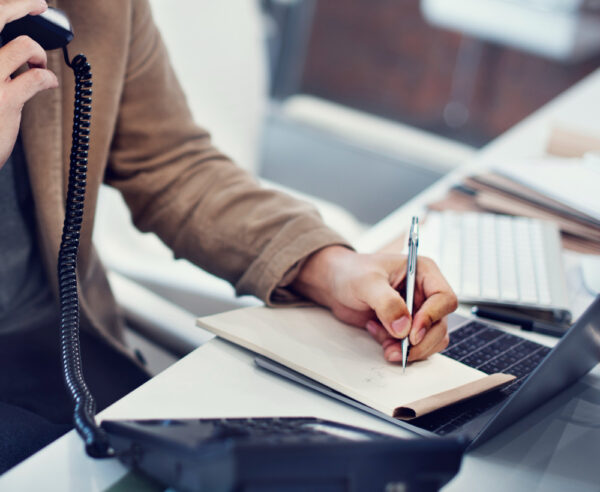 Yes. You can negotiate with your lender even if the mandatory loan moratorium in the Philippines already lapsed in December 2020.
If you missed a due date or knew that you couldn't pay your loan, be proactive and reach out to your lender immediately. In this new normal, many lenders—including banks, credit card issuers, lending companies, and financing companies—are still open to having modified payment plans with their borrowers experiencing financial hardship.
These revised payment plans may include the following:
Your lender can develop other favorable payment schemes depending on your payment behavior with them and the financial setbacks you're facing. So yes, you can contact your lender right away to discuss how to make it easier for you to pay off your debt.
Final Thoughts
No matter how tempting it is to shrug off your loan payment deadlines, don't. Like any difficulty in life, avoiding the problem won't make it go away—it will only worsen. By visualizing and having a well-defined direction of how you want to pay off your debt during this new normal, you'll be able to plan it effectively and execute it properly. Remember: begin with the end in mind. Think first, then act.
Email Us Your Questions!
Got questions about managing debt and loan payments? Send them to askmoneymax@moneymax.ph (with this email subject line: Ask Moneymax).
Editor's note: This is the first in a series of articles helping Filipinos manage debt in the new normal. Stay tuned for more information and advice from Ask Moneymax column!

Sources:
DISCLAIMER: The information provided on this website does not, and is not intended to, constitute legal or financial advice. All information, content, and materials available on this site are for general informational purposes only. Information on this website may not constitute the most up-to-date legal or other information and is subject to change without notice.
No user of this site should act or refrain from acting on the basis of information on this site without first seeking legal advice from their own attorney in the relevant jurisdiction. Only your individual attorney can provide assurances that the information contained herein – and your interpretation of it – is applicable or appropriate to your particular situation. Use of, and access to, this website or any of the links or resources contained within the site do not create an attorney-client relationship between the reader, user, or browser and website authors, contributors, contributing third parties, and their respective employers.
All liability with respect to actions taken or not taken based on the contents of this site are hereby expressly disclaimed. The content on this posting is provided "as is;" no representations are made that the content is error-free.